Emma and Simba are two different types of mattresses. Each can provide you with a different sense of comfort. And we can't argue that both can give you a blissful retreat no matter what your needs are.
So we are going to pit these two mattresses against each other and see which can help you get to dreamland faster.  
Slightly springy vs memory foam feel
Once you lay on the bed, you can feel the distinct difference between the two. They are constructed with varying materials so it will be easy to tell which is which.
Simba is more of a hybrid mattress with pocketed inner coils. So you can expect a more springy and bouncy bed. But don't get us wrong, it's not a super bouncy bed like pure innerspring mattresses. 
It just would have a subtle pushback compared to Emma. so even if it has coils, you can still get better motion isolation. So Simba is not your ordinary coiled mattress, it has more of an innovative design. And since it's a  hybrid mattress, it lets you enjoy the goodness of both camps.
Emma is more of a memory foam mattress with all that nice contouring and cradling comfort. So it has the characteristics of a supportive and comfortable memory foam bed. 
Let's go over a couple more comparisons. This will be able to help you decide which new mattress to buy.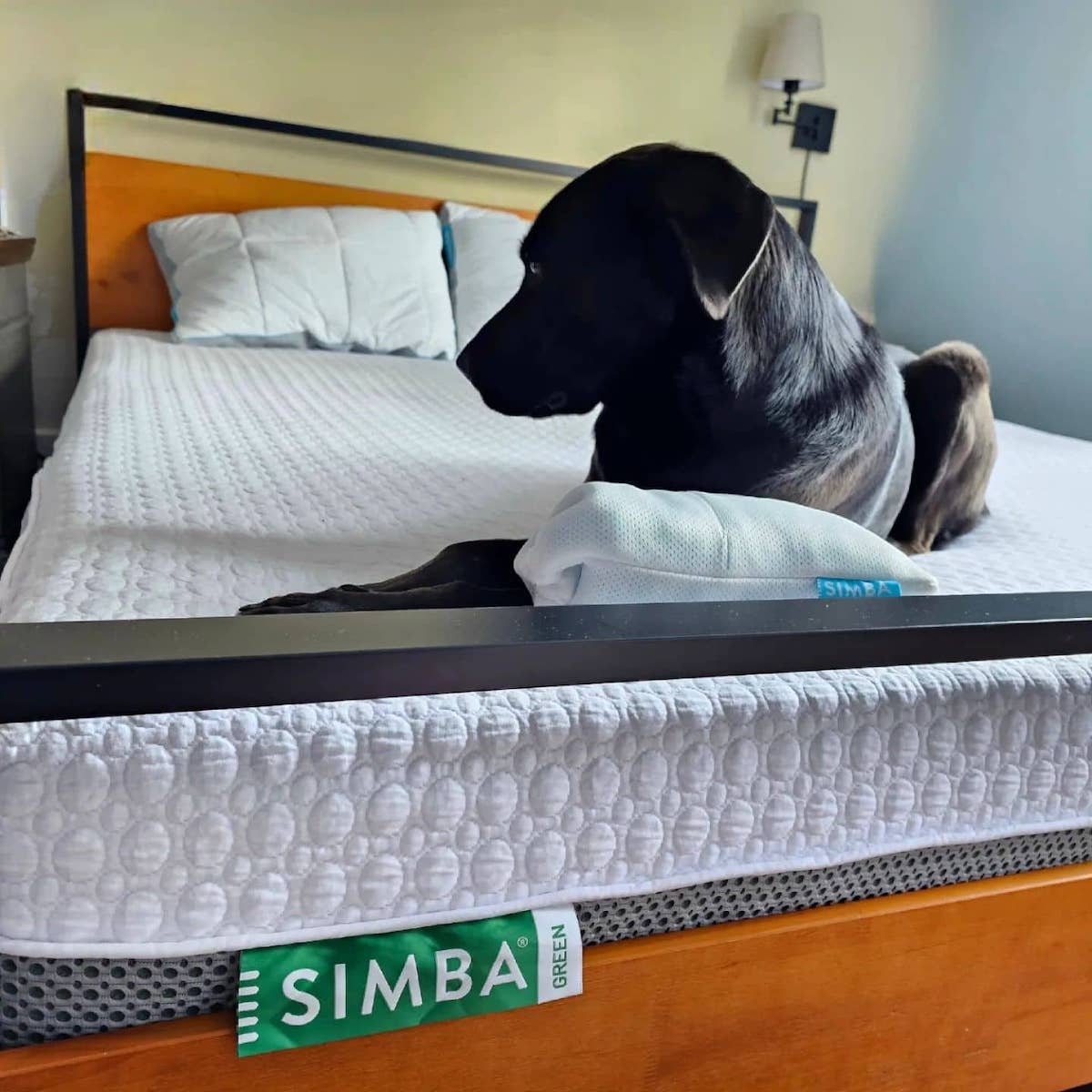 Do you want a softer mattress or a firmer one?
When you say coils, this presents a bouncier, springy, and firmer bed. The coils will have that subtle to obvious pushback that will help you bounce back. The Simba has more of a medium-firm feel. It's not all coils and has layers of foam underneath. So that will give you the needed cushiness. It's less firm than an innerspring mattress, but you will be able to experience the pushback.
So, the Simba is quite responsive. But since it has layers of foam underneath, it can also give you that softness that makes the mattress adapt a bit to your body shape. In fairness, for a coiled and responsive mattress, it is rather cuddling.
Emma gives off a different type of cuddling comfort though, After all, memory foam is known to be super cradling and comforting. So this is what you can expect from Emma. It will envelop you in a hug and support all the pressure points of your body. It is soft and cushy, something that will be able to cuddle you in clouds, so to speak.
But this design also makes the mattress lack responsiveness and bounciness. So it's not a bed you can have that nice pushback whenever you jump into the bed, you would most likely sink into cushy comfort, but a good one. So the support is still there. But you will not be able to rise on top of the bed as you would with the Simba mattress.
The more airy mattress will have coils
This is also the most obvious comparison between the two. The coils will have more area to allow air to circulate and breathe. This often comes with a more spring mattress. You have all that surface area there where air exchange transpires.
And that's the opposite with Emma. Since the foam is all hugged in and close to one another, there will be less area for the air to circulate or ventilate. That makes coiled mattresses more breathable than memory foam ones. 
Edge support is better with the firmer mattress
The softer and more cushy Emma will have even layers of cradling comfort and plushness. And it extends to the edge of the mattress. That's why if you're looking for a bed where you can sit on the side and still feel on top of the bed, this is not it. The edge support of the Emma is not the best, you will still likely sink into the mattress, so you cannot comfortably lounge by the side of the bed.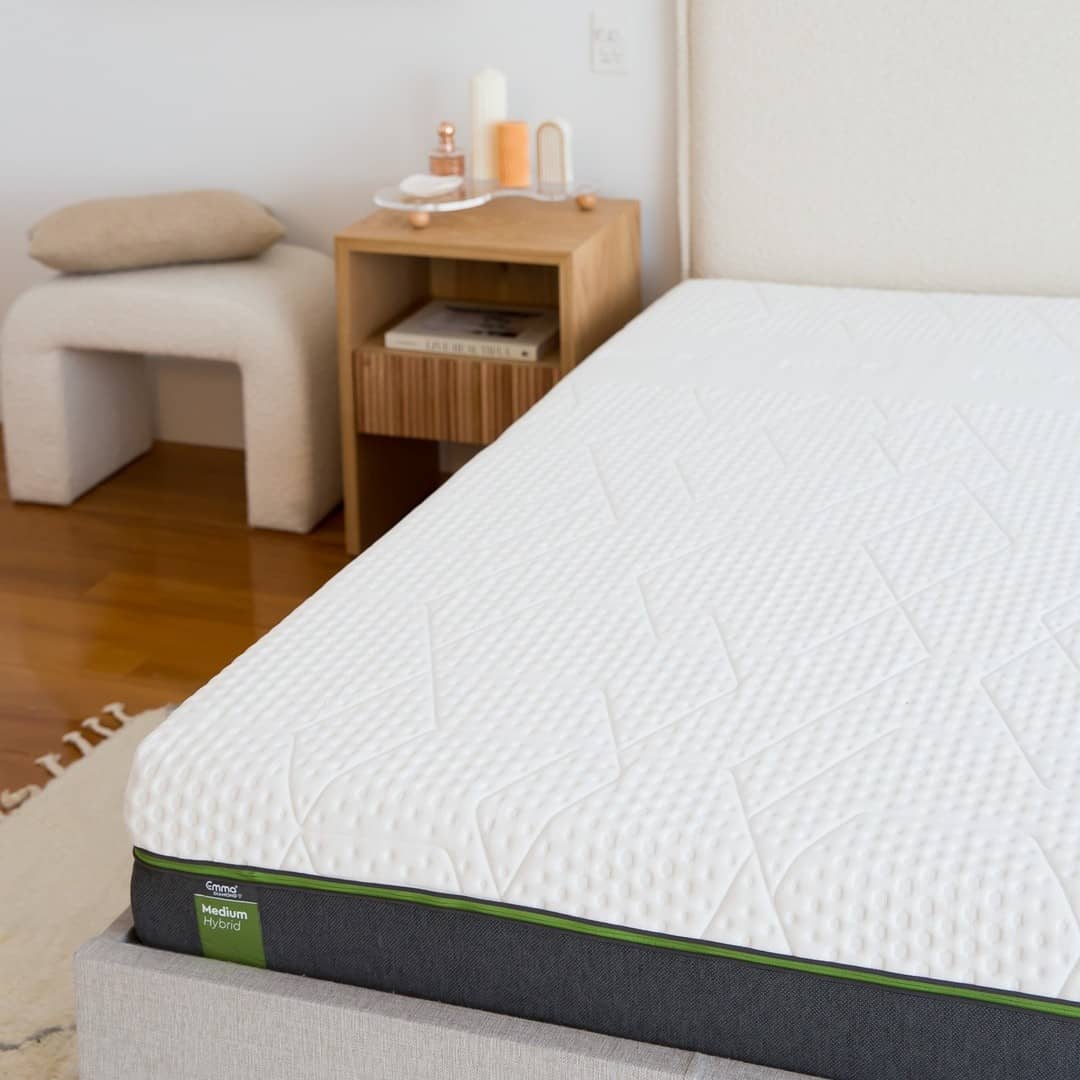 This is where the medium from Simba can indulge you. The edge support is excellent and you will stay on top of the bed even if you are sitting on it for hours. 
With which are you going to sleep tonight? Emma or Simba
These two mattresses are both value-for-your-money options, though Emma's price runs a bit lower. But they mostly cost about the same. And when it comes to construction, both are solidly built. You will also be able to tell the quality of the mattresses right there and then. 
So, it will all boil down to your preferences. Do you want a firmer or a more cushy and softer bed?
Here is where you must choose Simba
With a more innovative hybrid design, you can enjoy both the coils and a slightly softer mattress. This is the advantage of the hybrid mattress, it downplays most of the cons of one side while maximizing the advantages. Thus you'll be able to get a mattress that can appeal more to what most would feel comfortable with.
Simba will be a better fit if you want a medium-firm mattress that has decent support and a subtle springy feel. You'll all need this if you tend to lounge by the side of the bed more often. And oh, since it has better motion isolation, it makes a perfect bed for couples. Even if you sleep solo, you will also be able to sleep better if you are a restless sleeper.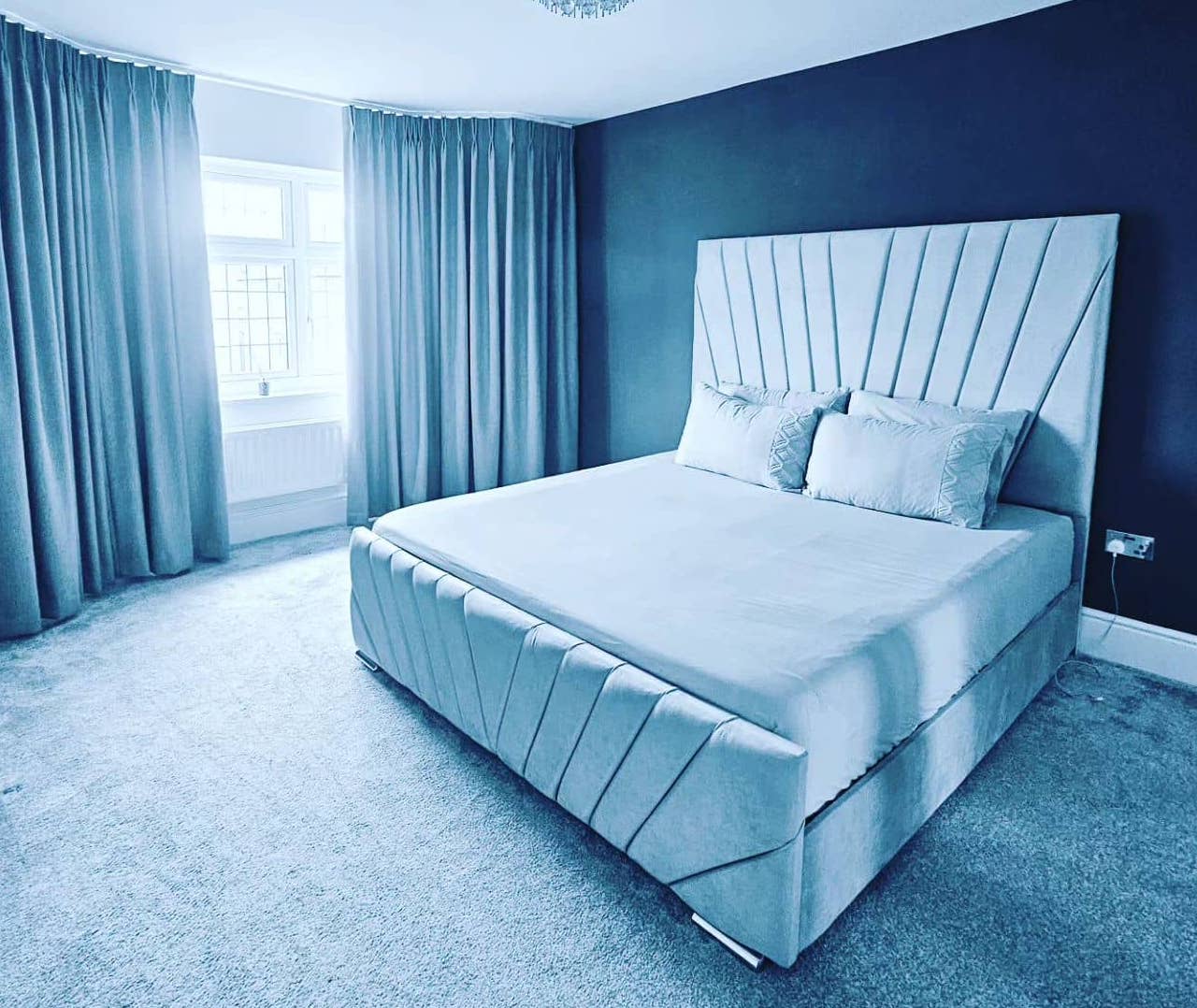 This can also be a better bed for making love compared to Emma. Though it would not be superbly responsive, it will still give you that slightly responsive bed needed for this particular activity. You might find it hard to move and swoon with Emma since it is hugging you in.
It also has better temperature regulation. So if you need a bed that is less hot and more airy, this can give you a more relaxing sleep. So hot sleepers will snooze better with Simba. 
And here is where Emma is a better choice
The obvious reason is if you want a softer and more hugging bed. If you need a more memory foam feel with all the support for your pressure points, then this is where you should invest your money.
Side sleepers will also find this a more dream-worthy mattress. Since they need an after and softer yet supportive base for the shoulders and hips, Simba will feel too firm and may lack pressure points relief. 
But keep in mind that moving around Emma will not be as easy peasy as you would with Simba. That's why if you tend to move around a lot in your sleep, you might not be able to get into REM with Emma.
Now you've figured out what you're going to sleep in tonight
This is a comparison where it would be easier to choose. A firmer bed equals Simba and a more cushy and pressure points relief memory foam bed equals Emma.
Keep that in mind and you'll most likely make the better option for your preferences. And with the quality materials and constructions, both can give you great value for your money. 
So to answer which can get you a deep sleep and REM faster, will all depend on what type of bed you want to sleep in.