Emma mattresses are king when it comes to comfort and durability. These are also one of the more popular and preferred mattresses in UK households. The brand has a line of mattresses that provide distinct comfort. 
So we're here to see what differentiates the Emma one from the Emma Original.
Emma Original: A simple comfortable retreat
If you want a decently soft experience, Emma Original will not disappoint. It's an all foam mattress composed of layers of memory foam among others. What you'll instantly notice is how satisfying the level of sinkage is. It's not too much but at the same time, you can tell feel the cradling and hugging memory foam layers 
But at the same time, it's not all clouds there. The Emma Original is composed of three layers, an elastic Airgocell foam layer, then memory foam, and an HRX polyfoam. These are quality materials that tick almost all that you need in the mattress that can give you good nights of slumber.
Also, it is rather cooling for an all-foam mattress. The quality memory foam layers contour your body well and provide relief from pressure points. Though you can experience a relieving sensation with the zoned comfort, keep in mind that the memory foam layer is not too thick. In fact, it is rather than, but it still does its job of hugging and enveloping your body well. That's why the level of sinkage is not too deep, but there's still that distinct memory foam feel.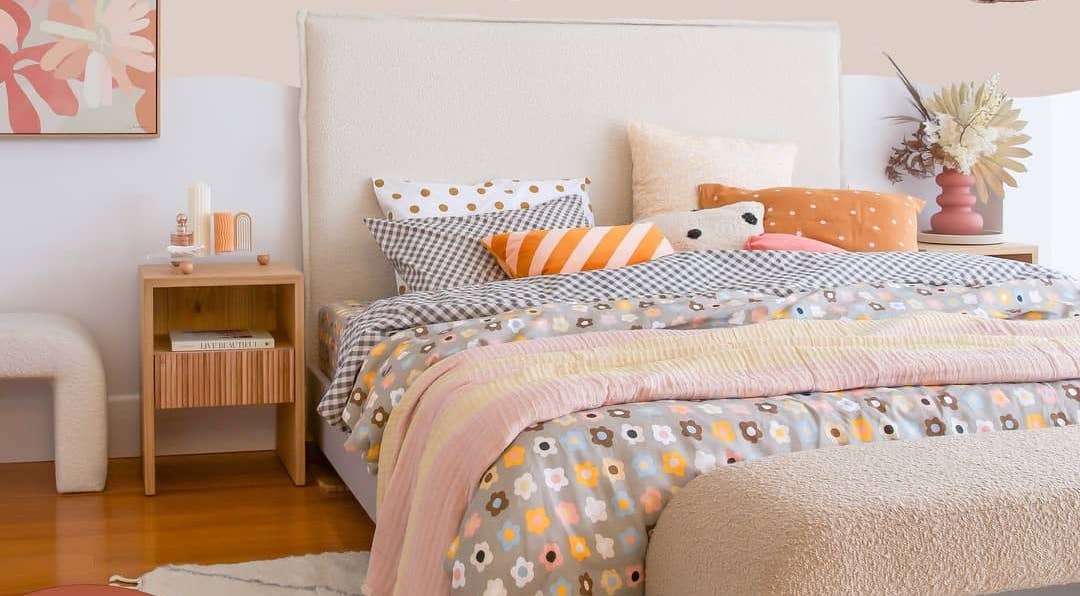 An advantage of this thinner memory foam layer is that it can regulate heat better. So if you want that cool mattress with a subtle enveloping embrace, the level of firmness of the Original will lull you to deep slumber. It pretty much makes for a very comfortable bed. 
But if you're looking for a hug in a mug experience, the medium-firm comfort of the Original may be lacking.
Emma One: a tad firmer mattress
Emma Original and One are very, very similar mattresses. They are made from the same materials and have three layers with the same construction. You have the breathable Airgocell on top, the memory foam in the middle, and the dense polyfoam underneath.
Both mattresses also have the same height. But what makes them distinct will just be a few factors. One is the level of firmness.
While Emma Original has a medium firm feel, the Emma One will be a tad bit firmer. You will be able to tell this once you lay on the bed. The One will not give you as much sinkage as the Original. But it still has that zoned comfort and channels of ventilation that makes both mattresses cooler than their contemporaries. Both mattresses can also help align your spine while you are asleep, so they are both supportive and durable. 
Original vs One: which firmness level do you need?
Oftentimes, a softer mattress is perfect for side sleepers and those who sleep on their stomach. And a firmer one is better for those who sleep on their backs. So you can also use this same rationale when choosing between the Original and One. 
Emma Original is better for side sleepers since it has more contouring and cradling comfort. And the One is better for backslappers since it is firmer. 
Your weight also can play a role in choosing between the two Emma mattresses. Those who are heavier will feel much better on a firmer bed such as the One. 
You can also consider what type of support you need. Though both Emma mattresses can provide sufficient spinal support and alignment while you are in your sleep, it seems that the Original is better at relieving pressure points. Given that it has more of the distinct characteristics of memory foam, it will be more hugging and contouring to your body. 
So you will also be able to tell that classic memory foam comfort with the Original than the One. But these Emma mattresses go beyond just how you sleep, these can be versatile mattresses. 
The Original can also be comfortable for all types of sleepers. So even if you are a back sleeper who wants a softer bed, you will still sleep well in the Original. If you are a side sleeper, you may also find the One suitable if you prefer a firmer bed.
 Both Emma mattresses provide great support but
The Original and One, without a doubt, provide amazing support and zoning for all types of sleepers. Instead of this, a more determining factor will be our weight. Your weight will dictate how much support you need from a mattress.
Thus, for heavy sleepers, the Emma one, being more firm will provide better support than the Original. We find that if you are light or skinny, the one may be too firm.