Can you find a highly ergonomic chair for just 200 bucks? Yes, you can, but it will not be able to give you all the things that you need. 
Remember, a 200-dollar mark is still too low to find an office chair that can tick all the boxes in your list. 
But we did manage to find a handful, those that are ergonomic enough and those that are more aesthetically pleasing.  But there will be significant caveats. 
Office Chair
Hyken
Hbada  
Vinsetto swivel
Giantex
Felix King ergo chair

Seat height range

18.5″-22.5″

17″-20″

18″-21.75″

17.5″-21.5″

17.5"-20.5"

Seat width

19.37"

20″

20"

20.5"

20"

Seat depth

16.77"

17″

20"

19.5"

19"

Lumbar support

Height adjustable

Height adjustable

fixed

Width & height adjustable

Height adjustable

Arms

2D

3D

no

2D

Flip up

Tilt tension & lock

yes

yes

no

yes

yes

Headrest

yes

yes

no

yes

no

Recline

Yes 90

°

to 140

°

Yes 90° to

155°

Yes 90° to 122°

Yes 90°-135°

Yes

Weight capacity

275 lbs

286

lbs

250 lbs

264 lbs

286 lbs

Warranty

7 years

3 years on frame

2 years

1 year

1 year

Where

to buy

Check
Check
Check
Check
Check
Hyken
Staples Hyken pretty much was able to hold itself pretty well for a couple of years. The mesh did not sag and the lumbar support still works. But we did hope for something more pronounced. The lumbar is too subtle to it's almost non-existent.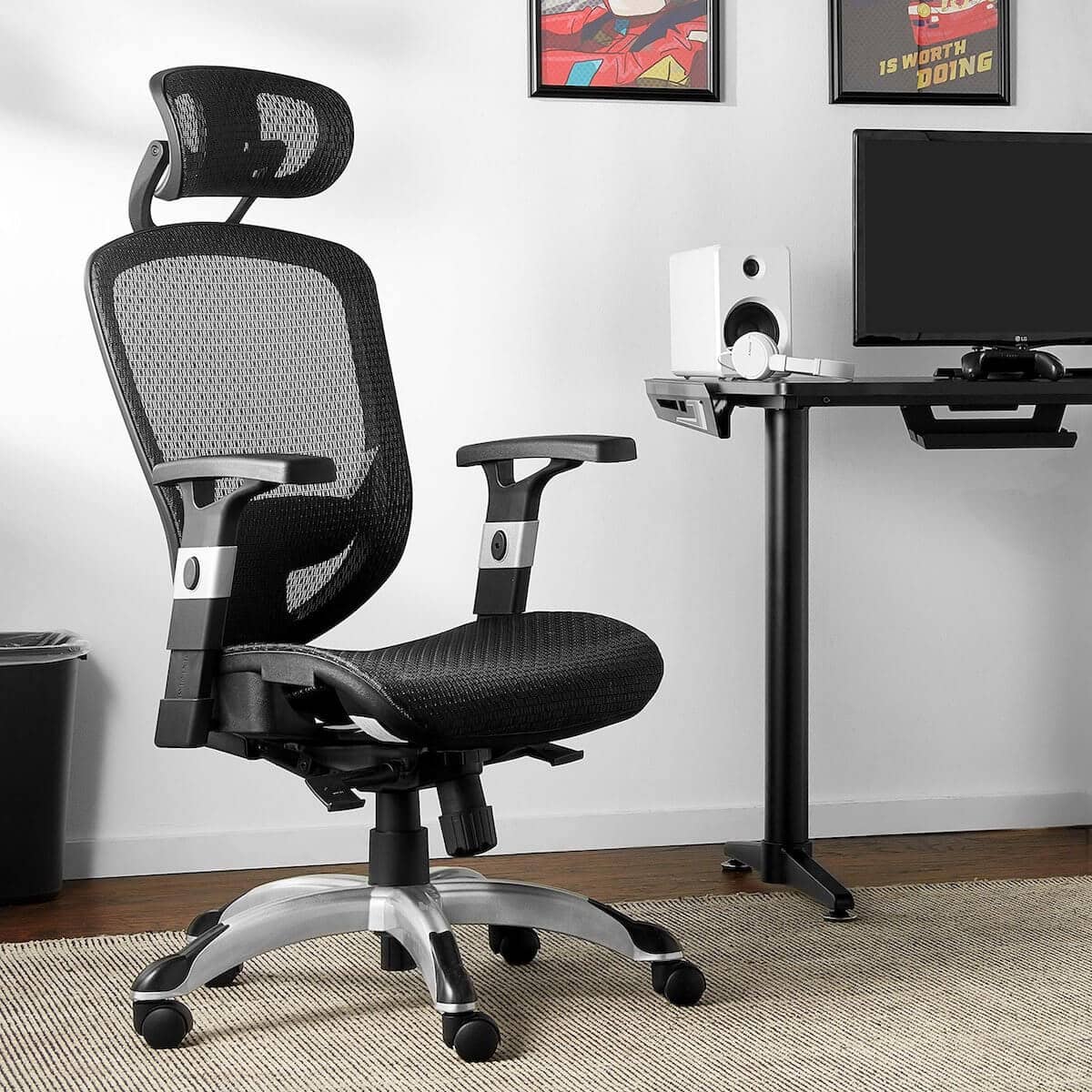 The seat could also use a bit more firmness. When you lock the tilt, it still has some give to it, so it doesn't really lock in place. It's not uncomfortable but if you're used to sitting on a firm mesh chair, you will find yourself looking for that added amp.
The arms are also decent and do not sway. Though the arm-to-arm distance is too narrow, skinny people will find it most liberating. We did wish it was a bit wider or it can be pivoted outward. The narrowness of the arms can be annoying sometimes.
The chair can be a bit noisy when you roll it along the floor, but it's not that often. But it can be a nuisance for some.
At first glance, you can tell that the Hyken will not be strong enough for those who are on the heavy side. The weight capacity supposedly is  275 pounds, but we beg to disagree. We see it being comfortable for those who are 150-170 pounds max.  Otherwise, you can experience unintentional rocking and the chair will shift to the side. Worse, it can topple over. 
The dimensions of the chair are also on the narrow side, so this is not for those with wide hips.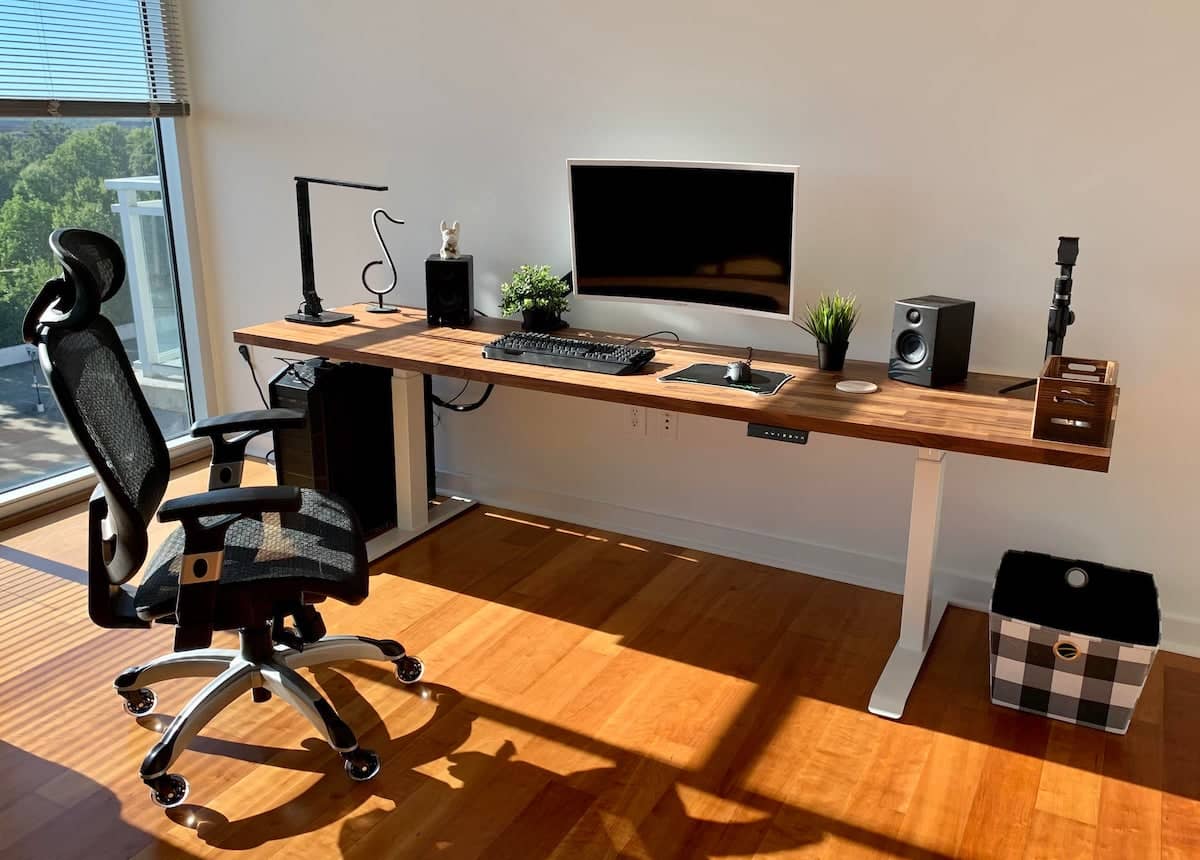 The Hyken also accommodates those who are on the shorter side up to average height. Thus 5'2 to 5'8 folks will have the best use for it. Taller dudes up to 6'1 may however find the Staples Dexley better.
It's a different model from the same brand. It has almost the same functions except that it can go higher and has wider dimensions. But of course, it will have a higher price tag.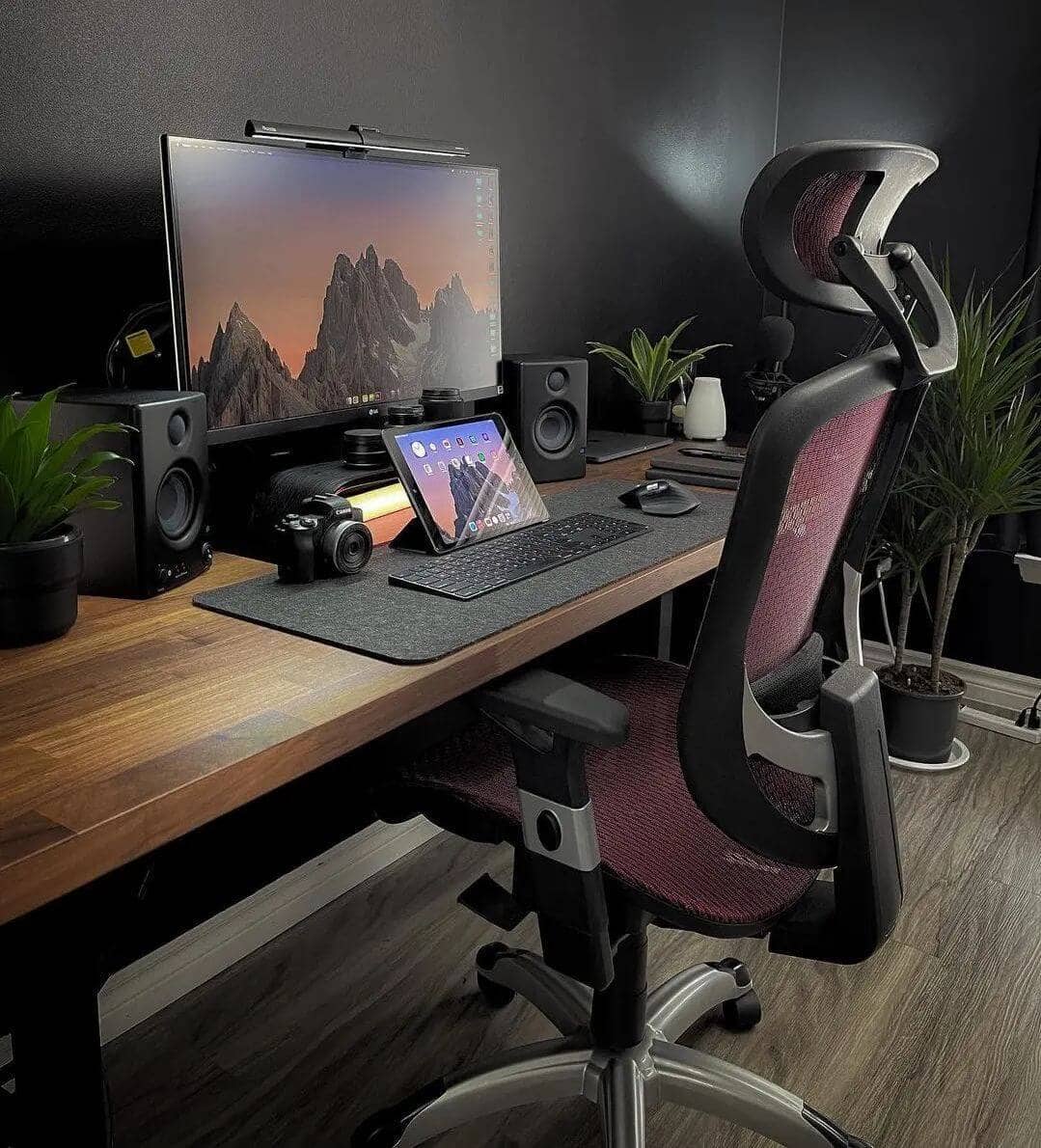 Hbada Ergonomic Office Chair
Hbada Mesh is one of the most comfortable office chairs on the market. Even the brand has the latest models with more features and of course, a higher price, such as the E3 or E2. But within a budget under $200, we prefer the Mesh E1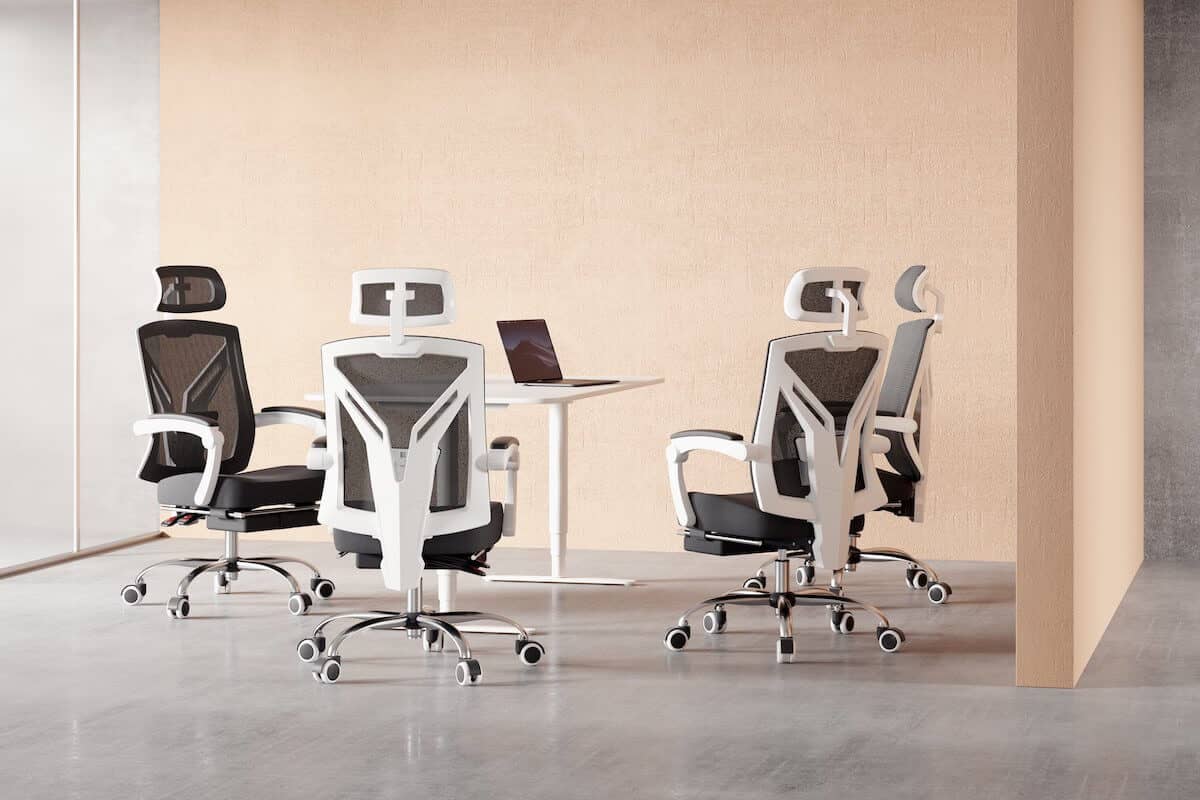 The back support and lumbar support ensure that you don't experience any back pain even after sitting for long hours. The chair is also adjustable so that you can find the perfect height and angle for your body type.
This makes it the perfect choice for people who have to sit for long hours in front of the computer. The soft PU leather upholstery adds to the comfort level of the chair and makes it durable as well.
With multi-functions like an adjustable backrest, headrest, and armrest, the Hbada Ergonomic Office Chair is perfect for people who want to customize their seating experience. The chair also comes with a lockable tilt mechanism which allows you to rock back and forth or lock the chair in one position. This is a great feature if you want to take a quick nap in your office chair.
Another amazing thing about this chair is the customer support service. The company offers a 12-month warranty on the chair so that you can replace it or get a refund if you are not satisfied with the product. The customer support team is very responsive and helpful so you don't have to worry about anything after buying this chair.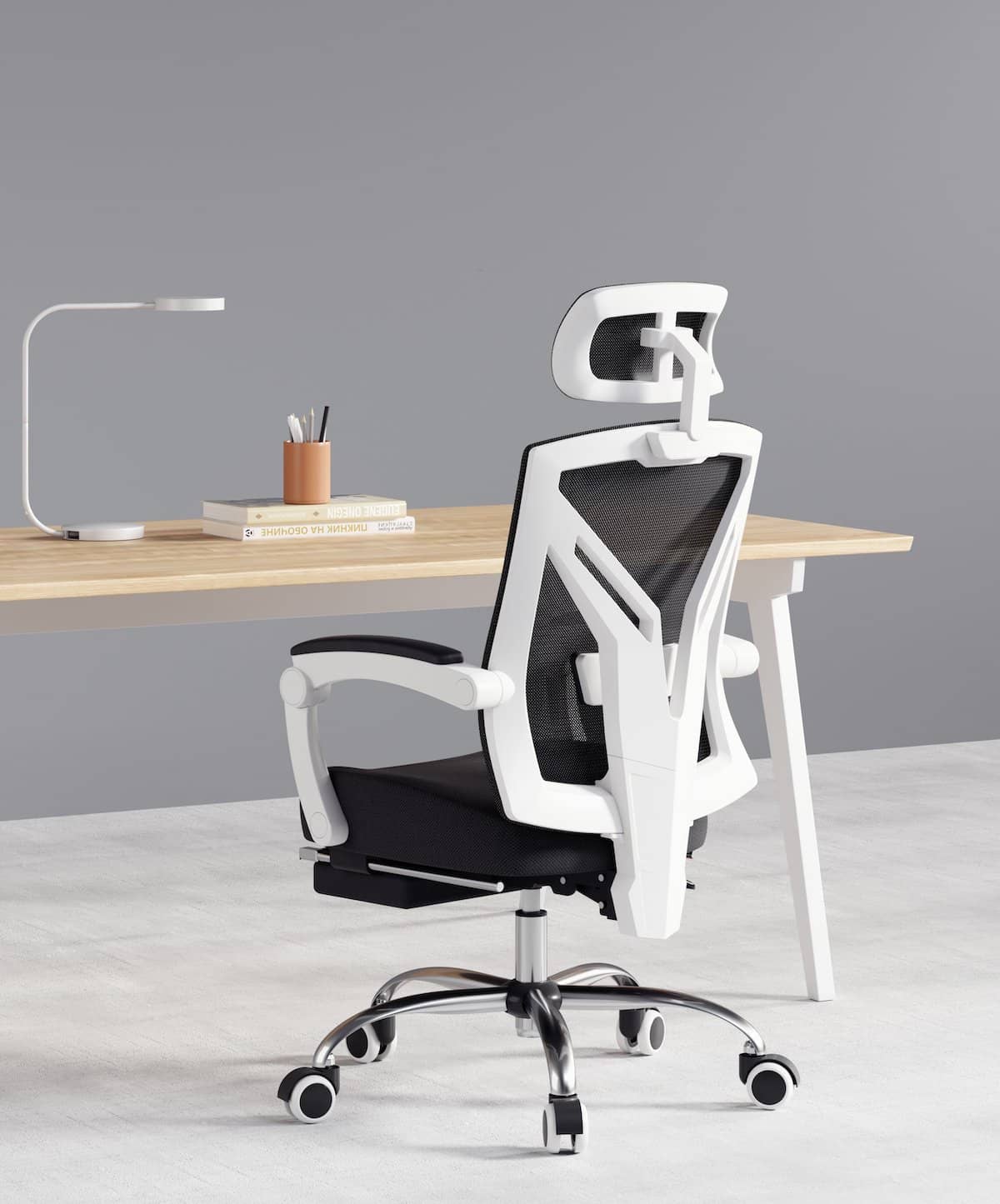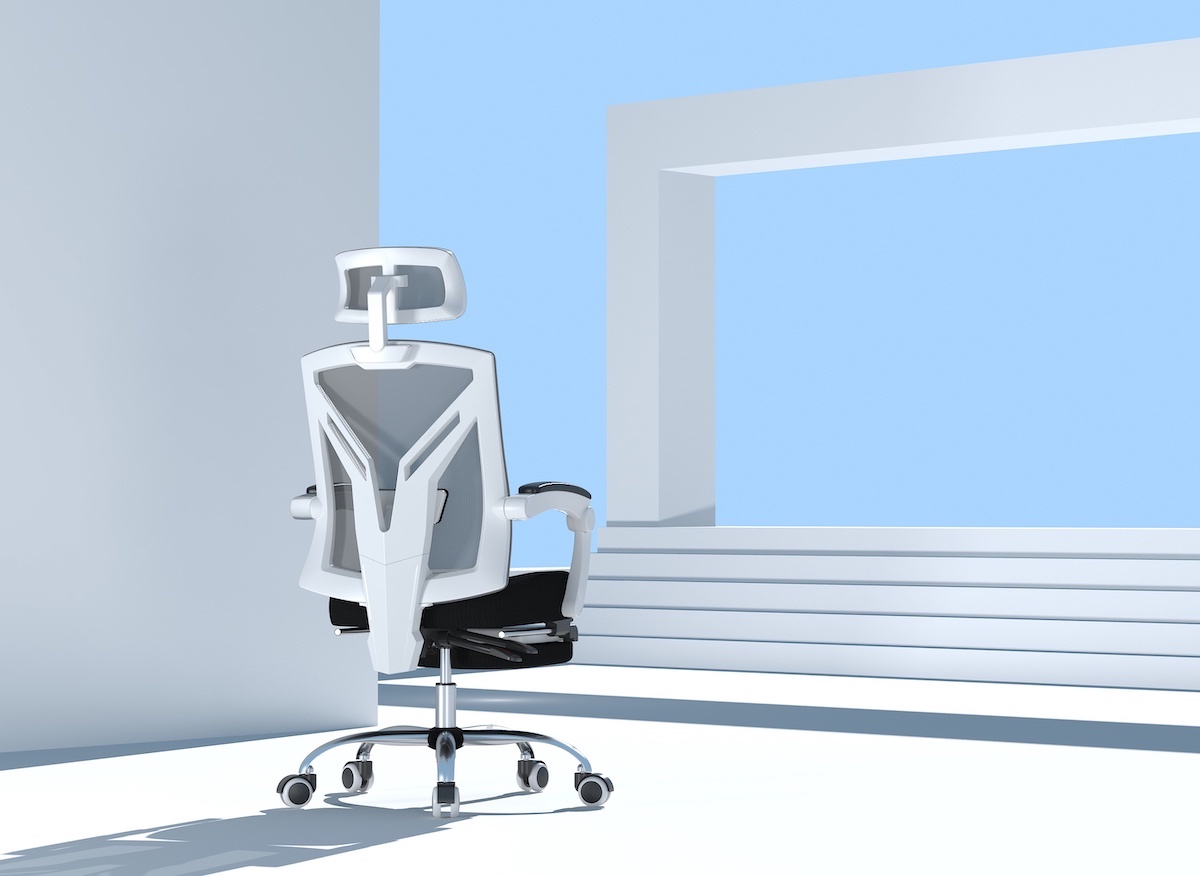 Vinsetto Swivel
This dainty office chair may look like the least ergonomic one. Well, it actually is since you will be able to adjust the seat height only.  But it does feel comfortable for the first 3-4 hours. It has a contoured lumbar so it will somehow help you assume a proper posture.  
However, if you intend to use this for longer hours, you will find it unbearable. It's almost a stationary chair so you will not be able to adjust it except for the seat height. You need one with either multiple ergonomic features or a highly intuitive chair if you are going to sit for more than 5 hours. 
 We chose this because it can be decently strong when used properly and it is very aesthetically pleasing. The tufted cushion looks very premium too. it can stand out in your home office. You might want to use this as a complement unit to a kneeling chair or active sitting chair. 
The size runs smaller than what you see in the pictures. So even if it's advertised as having a wider seat, we recommend it for those who are skinny or have average dimensions.  It's not for the big and tall since it's also not a heavy-duty unit
Giantex
This cheap chair has several ergonomic features that even those with subtle back problems can benefit from. The shape of the mesh backrest coupled with the adjustable lumbar can provide good support. You will find it comfy even for 5-6 hours.
Also, you may be able to adjust the tilt and tilt tension, so we were pretty pleased with how much it can offer. Each feature also seems to work well.  It is adjustable in the right places.
And since it's mesh, the type of support is geared towards the firm side.  But the mesh material is fine, it's not rough or scratchy. That's why you should look out for mesh chairs if you are going to buy lower-priced ones. Generally, cheap mesh chairs can be a bit painful on the skin. 
That's also one of the reasons why we chose this chair. Its price is a bit cheap but the mesh material will not scratch your skin. 
The neck rest we find a bit too round. Now, this can be good or bad depending on how you like your neck to be cradled.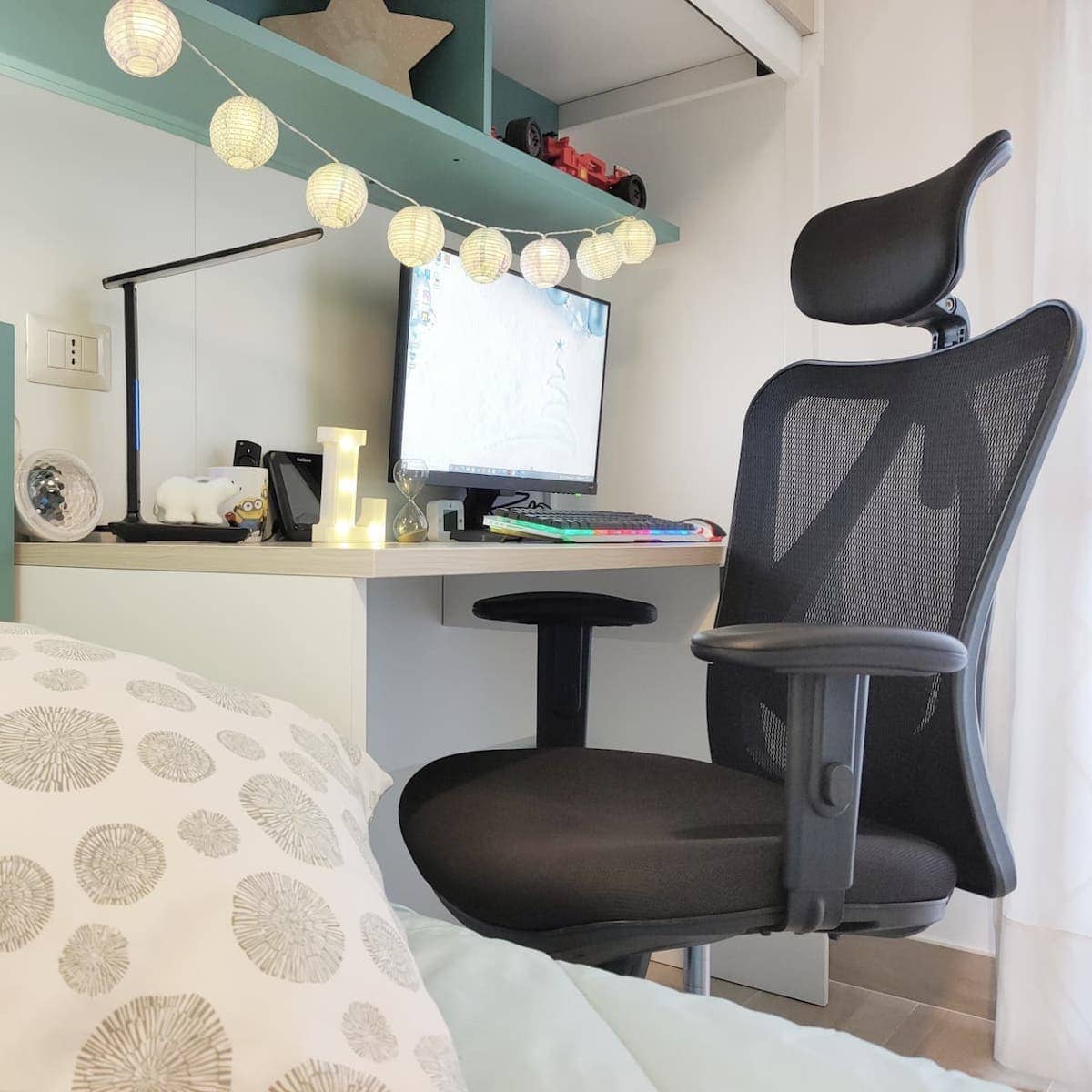 For the caveats, this can be a noisy chair. The unit feels strong and sturdy. But for some reason, it will make some noise the minute you sit on it.
Who will fit into it? It can be used by those of average height to slightly taller folks, not beyond 6'1". And since the seat is a bit narrow, this is for skinny and petite with average dimensions. 
Felix King Ergo 
 Next to the Vinsetto swivel chair, this is second when it comes to aesthetics. It is so dainty but not girly. It has more of a futuristic kind of modern appeal. The flip-up arms go rather well with the overall design of the chair.  
But it does have a handful of ergo adjustable features, though it might look like a stationary chair.  It looks well made and the mesh is also nice and fine. It's better than the other mesh chairs we have mentioned above in terms of a luxury feel and support. It is more flexible too.
For the downsides, it has a smaller and shallow seat, and the backrest we wished was at least a few more inches longer.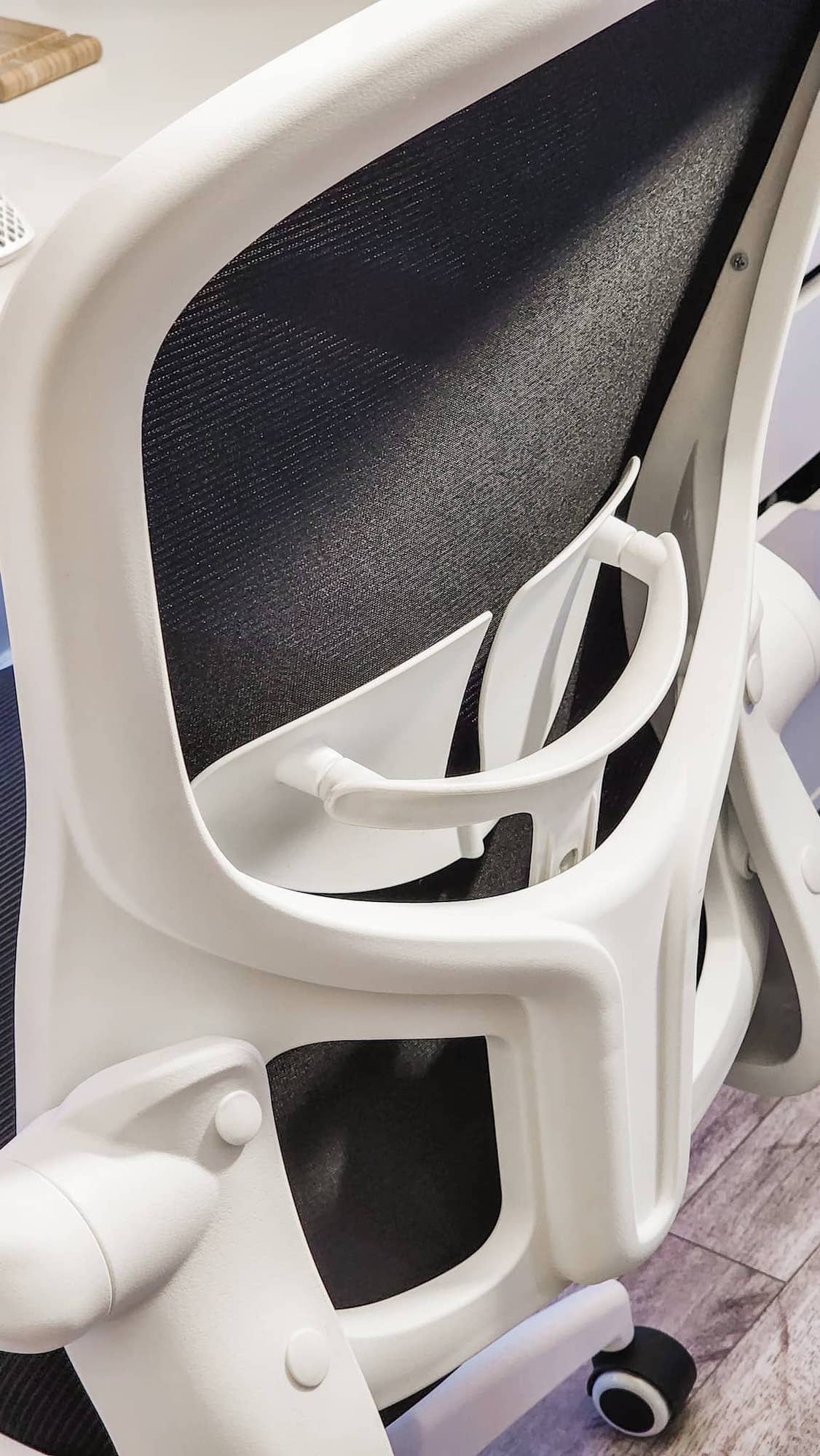 That's why this could come off as a chair best for adolescents or skinny people. It will look funny if a full-grown adult will sit into it, not to mention, he will not fit into the chair.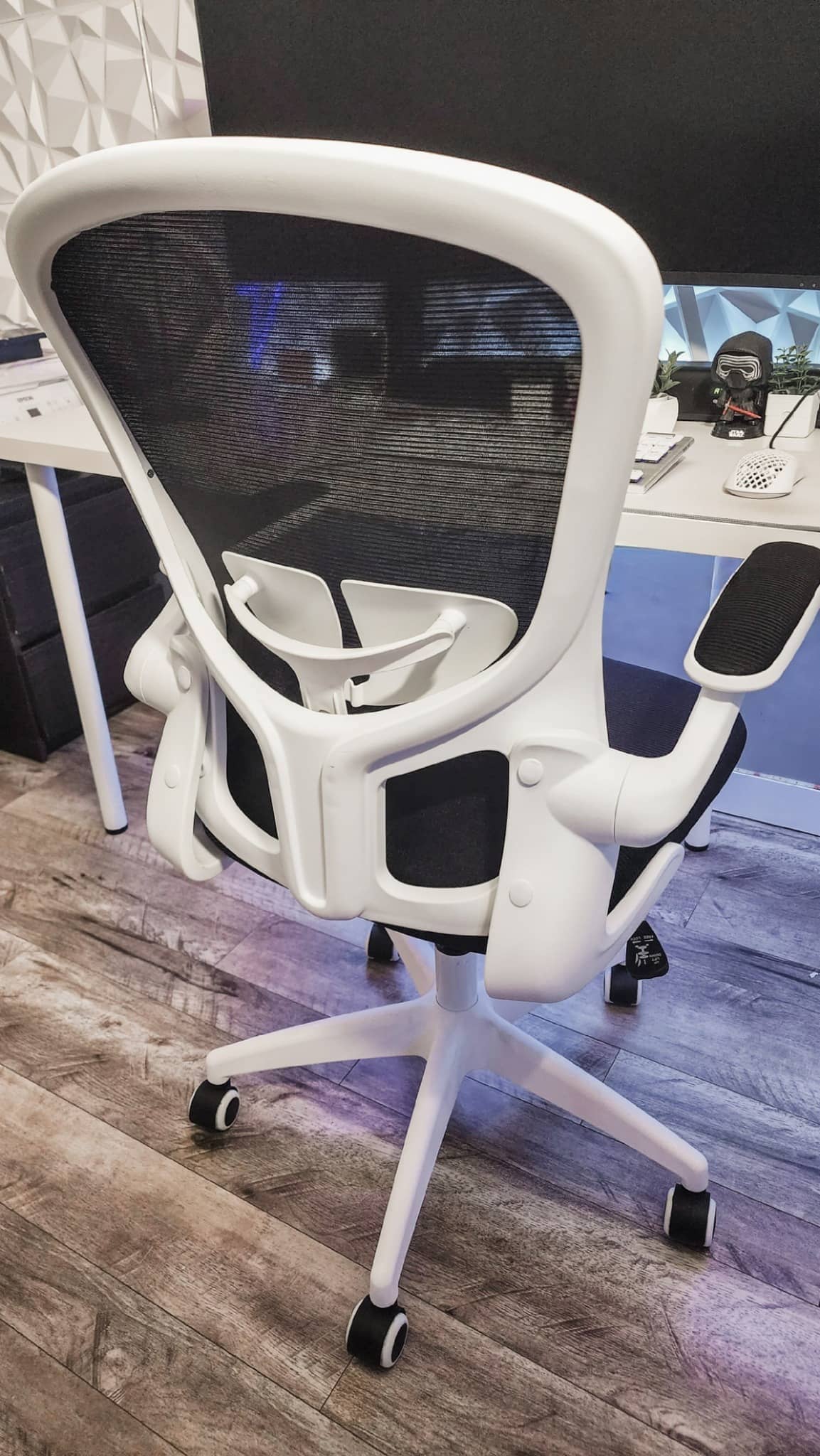 Most 200-dollar office chairs are for the skinny to average height
Like 100-dollar office chairs, there are still significant limitations. Though these can be more ergonomic and sturdy, the same issue runs. These budget seating options are for those of skinny to average dimensions, and petite to average height. 
So if you are tall and heavy, it will be a waste of money as the chair can break down after only a few uses. So it's either you save some more or buy preloved chairs.