These mattresses are often called landing mats. You need these to be able to practice safely and progress to the next level. And in both practice and competition, these mats are essential. You'd often see landing mats in blue, but they also come in different colors, thicknesses, and sizes.
So let's explore a bit on what brands are best to use for practicing those flawless landings.
| | | | | |
| --- | --- | --- | --- | --- |
| Mattresses for Gymnastics | Dimensions | Thickness | Weight | Material |
| Tumbl Trak Foldable | 4 ft x 8 ft | 4" | 18 lbs | Vinyl & Polyethylene Foam |
| BalanceFrom All Purpose | 4 ft x10 ft | 2" | 15 lbs | Vinyl |
| Matladin | 6 ft x 2 ft | 2" | 7.5 lbs | PU leather |
| ProsourceFit Tri-Fold | 2.5 ft  x 2 | 1" | 5 lbs | PVC and EPE foam |
| BalanceFrom Puzzle Exercise Mat  | 2 ft x 2 ft  | .93" | 4 lbs | Vinyl |
How to choose the suitable mattress for gymnastics
Here is the must-read Buying Guide, recommended by our experts
The size of the mat  
How big or small your space for practice is very crucial. Gymnasts and coaches need to gauge how much space is needed to perform all the stunts and landings safely and efficiently.
And you'd want that area to be covered right? So you need to also ensure that the mat covers all of that. That's why it is also wise to get mats that can be joined together, so should you need a larger area, you can conveniently hook up two to four mats together.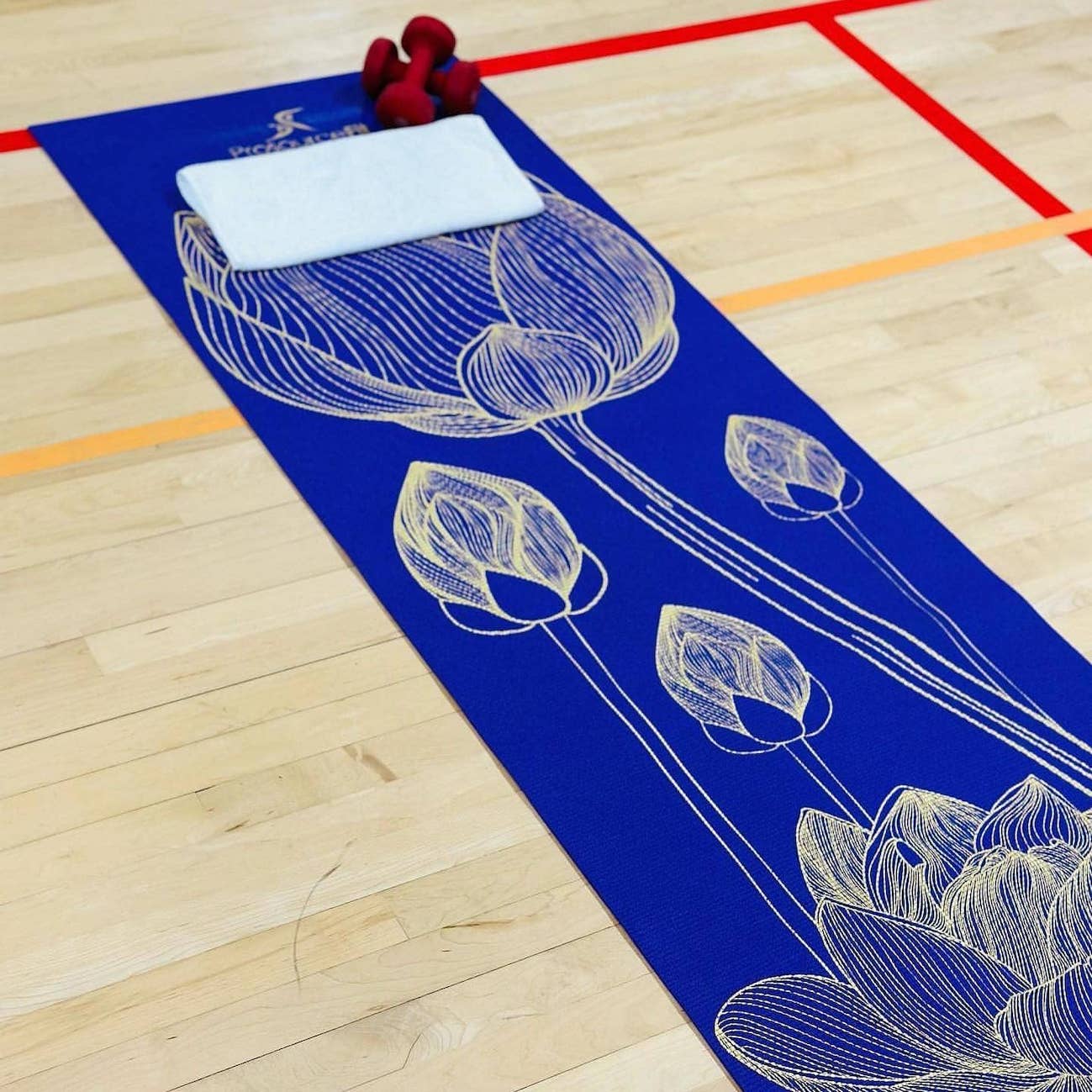 Storage
Gymnastics mats that are intended for home use are better to be foldable. Since you will most likely have less storage space than a gym would, it's wiser to invest in ones that can be easily folded up for storage.
Material
To ensure safety when practicing, you have to get gym mats that are made of durable materials. They should not easily dent or sag, at least long enough to last through the coverage period. These mats should also have a nonslippery surface. Since you get dressed in sweat when practicing, you have to be sure it's nonslip. 
These mats should also be easy to clean. Since they undergo wear and tear during use, they shall be made of materials that are not hard to clean. Otherwise, it can harbor bacteria and can make you sick. 
Our top picks – Best Mattresses for Gymnastics
Tumbl Trak
What we love about these landing mats is the assurance that they give. The brand has a team composed of former athletes, coaches, and professionals in the industry. So you know that what you're using is nothing but one of the best. Safety and performance-wise, you have that peace of mind. 
They know what every athlete needs to perform that stunt safely, they know what material can help you move onto the next level.
So not only do these mat ensures you have a safe landing, but it also ensures you are on top of your game. 
The top of the mat is covered in vinyl and it is made from foam with crosslinked polyethylene (XPE) and EVA. This ensures safety whenever you're doing tricks and stunts. More than a yoga mat, you need a different type of material, something with more density to ensure you don't hurt yourself.
It is also foldable with velcro on the ends. So you can connect additional panel mats to create long tumbling strips. You can just purchase more mats and connect them should you need a wider area of practice. 
It's also multipurpose and you can use it for plyo jumping and HIIT training. 
But keep in mind that these are best used on a flat and hard surface. You may also use them in the grass or any uneven surfaces, but they can deteriorate the mat more quickly than they should. 
The downside is, there can be a bit of chemical smell on the first use. Though it dissipated for some time. So we don't really recommend it for children and kids, or those with allergies.
BalanceFrom All Purpose
This is an alternative to the number one option if you need something more chemical free. It does not have that chemical smell. It is nontoxic and lead-free so it's a gentler option, especially for the kids.
It is also multipurpose and can be used for other fitness activities such as yoga and weight-bearing exercises. You can also connect more than two mats to make up a larger area for practice. It has velcro on all sides making it easy to hook several mats together. It also has a convenient handle once folded for easy carry.
It has the right weight, it's not too heavy nor too light. It looks well made and feels pretty solid and not baggy, unlike other gym mattresses of the same material. The material was firmly fitted with just minor slack in some areas, other mats will have a lot more. 
 One thing though it can take up a bit more space. So it might not be suitable if you have a cramped up space for practice. 
Matladin
This mat is made from high-density EPE foam, which is resilient. So if you're looking for something that is the least likely to sag and dent, we're vouching for this mat. The thick PU leather cover is also quite durable and resilient. This can last for a long time and clean-up is also very easy.
We also chose mats that can be conveniently fused. And this one is no exception. It has hooks & loops on all sides, so you can combine one more mat. This is a more efficient route than buying a larger, bigger, and heavier mat. 
We also love how it can make you very stable. You easily hold that downward-facing dog and still have all your bearings. That's why you can also use this for other fitness activities such as yoga.
The cushion is dense and thick, but it can support you and feels rather nice on the soles. That's why if you want a softer landing, you better get dense, thicker, and high-quality gymnastics mats.
ProsourceFit Tri-Fold
This is also a high-quality gym mattress that can give ample cushioning and support. It is quite thick like our number three option. It can give ample support for the wrist, knees, and joints. So it can make up for safe and softer lading too.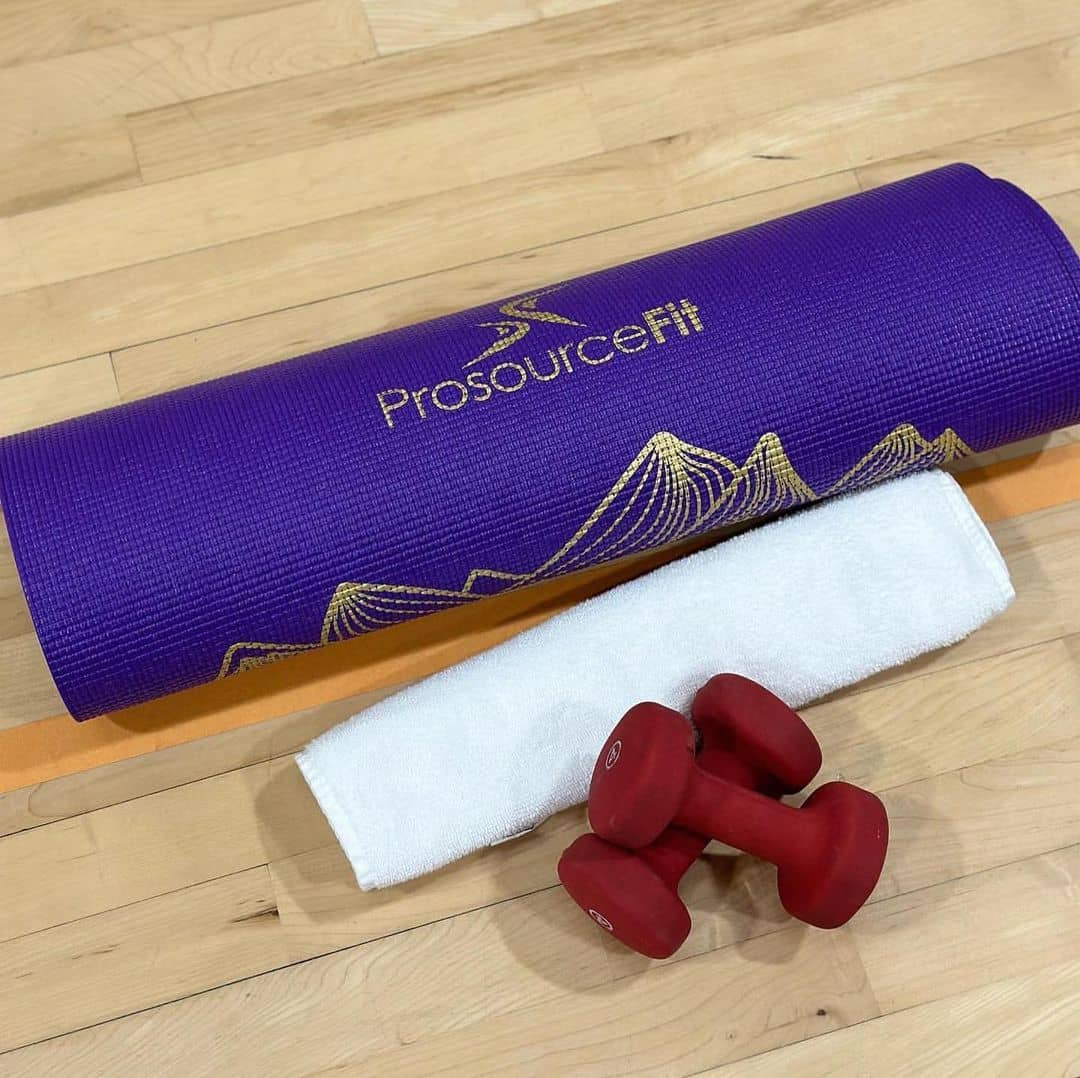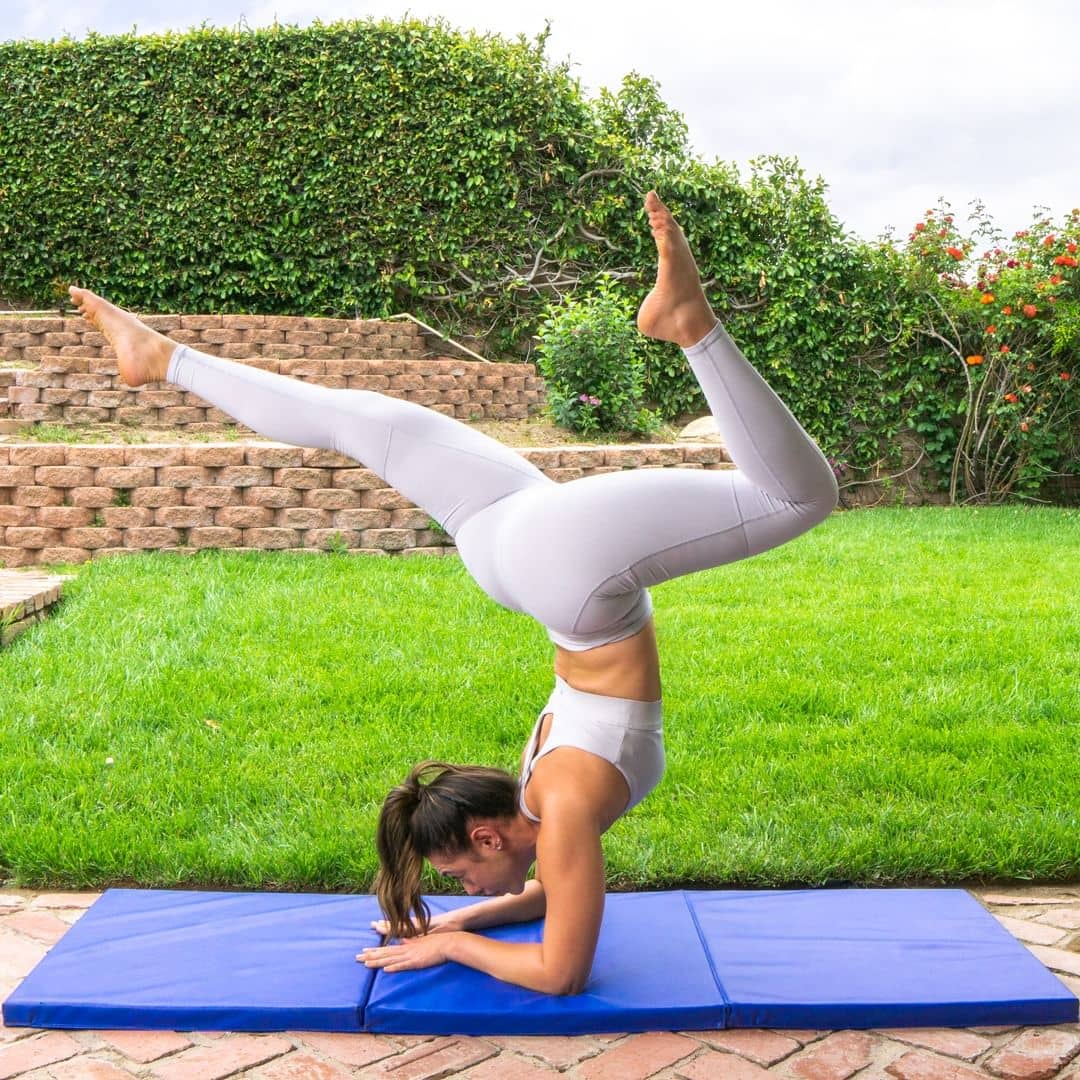 It is not quite thick as a 2-inch gym mattress option, but you can still feel that there is enough support. But as much as we liked it, if it goes thinner than it is, it might be lacking already. And since it's s not that thick, it is quite lightweight and portable. 
BalanceFrom Puzzle Exercise Mat 
This mat is not thick and you might think that it's quite thin to cushion you from landing and all. But it is made of high-quality materials and performs decently. You get a nice cushion for your wrist, knees, and joints, it surprisingly worked. 
Both sides are made from EVA foam, which are nonslip surfaces that are also very easy to clean. With that, you don't risk slipping once you get drenched in sweat. 
You can also hook on several mats together to make up a larger area. 
Mattresses for your stunts and tumblings
No matter if you're a pro or a beginner, you need a suitable mattress for gymnastics. Do not skimp on this one and settle on a yoga mat. Because no matter how premium a yoga mat is, it's not intended to catch you when you do your tumblings and tricks.