Secretlab is one of the crowd's favorites when it comes to gaming chairs. It's one of the more ergonomic chairs for gaming and feels very dreamy on the back. But the steep price is not for everybody. And here comes AndaSeat, a newer player in the game that seems very promising. It also has a more affordable price. So this can be the next best alternative to a Secretlab chair, especially if you're on a budget. 
Let's compare these two gaming chairs side by side and see if a cheaper alternative can give the same amount of comfort. 
Secretlab: There's a reason behind that steep price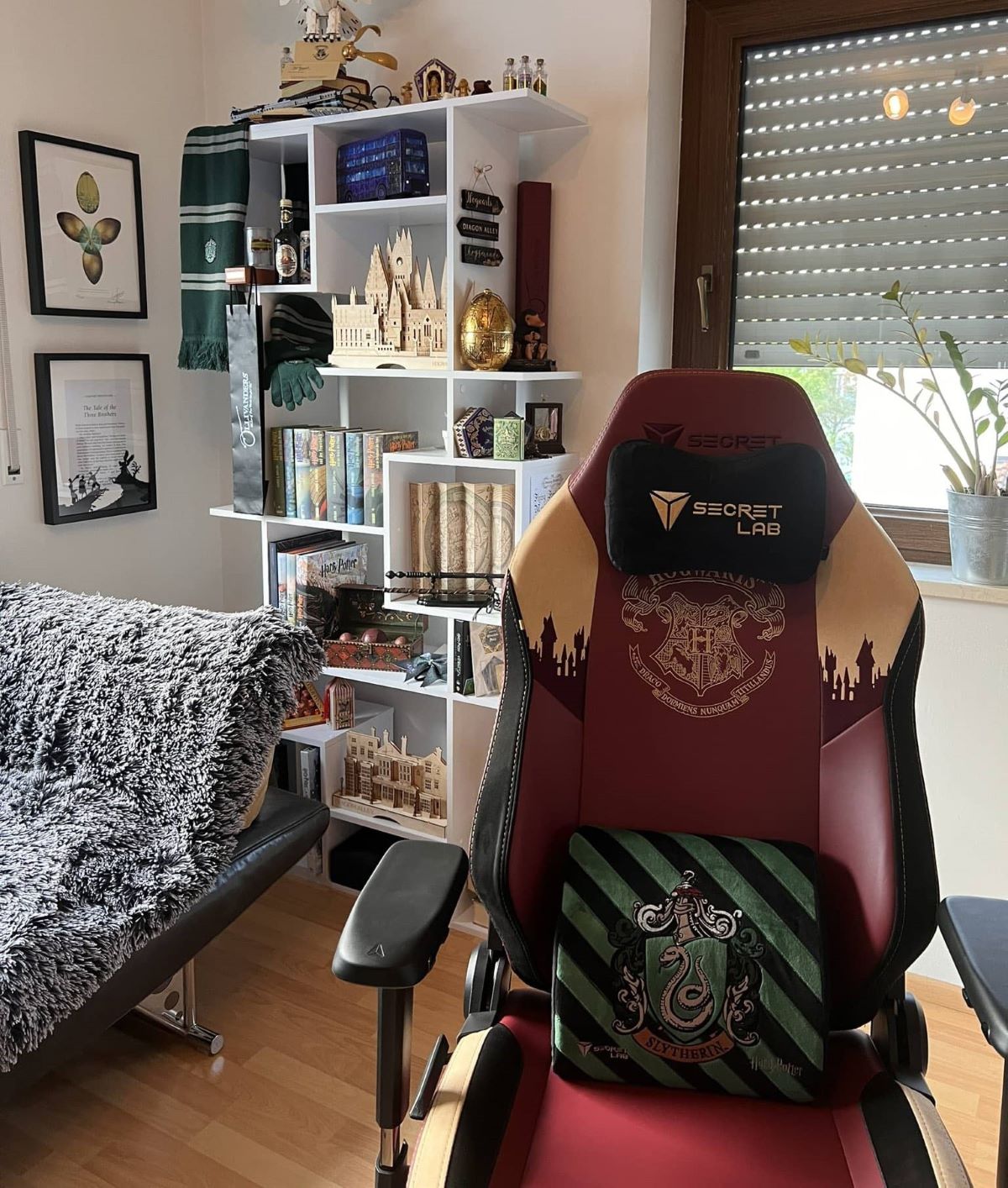 It has one of the most comfortable upholstery
These two gaming chairs certainly look very similar. The AndaSeat, after all, took its inspiration from the Secretlab. And if you sit them side by side, it can be challenging to tell them apart, had you not seen the brand logo.
Take for instance the Titan and the Kaiser 3. These appear to be very similar in size and just have small differences.  You also have to take a closer look to be able to tell them apart. The Kaiser 3 just has a chunkier seat and sharper backrest top curves. You can also see some dual air holes that are flanking the headrest area.  But once you sit on the chair, you can tell them apart, it's like day and night, 
The Softweave fabric of Secretlab is one of the best in the industry, if not the best. You'd find it hard to find anything like it or close to how it feels. Compared to the Kaiser 3, the fabric is thicker yet softer. It is also more aesthetically pleasing, even if you compare it to other gaming chair brands. You can readily tell that this chair will rank up at a higher cost based on the upholstery alone.
Titan is comfy, yes, but it's not cushy comfortable. It's actually on the firmer side but what's great about it is that it is very, very stable. It can be maintained even when compressed. 
While the Kaiser 3 feels like other cheaper gaming chair brands, nothing memorable about how the seat and backrest feel. Supportive yes, decently at that, but it's not something your back will crave for.  But to make it clear, Kaiser and other AndaSeat gaming chairs do not feel flimsy and the seat comfort is just okay, they can suffice for those who are used to sitting on standard ergo office chairs. You can just tell that you will be able to last longer in a Secretlab gaming chair, especially if you're going to get one with the softweave upholstery. 
So you see this is one the areas that warrants the more expensive price. Even with sufficient weight, the Secretlab chairs do not compress easily compared to AndaSeat. But of course, it is quite an investment given the steeper price tag.
Secretlab is a pioneer in integrated lumbar support
Secretlab is the first gaming chair brand to come up with a built-in integrated lumbar support. And it works as intended. It has a side of the backrest that lets you adjust the height of your support. The other lets you toggle the depth. This ingenuity also makes the chair look sleeker since it doesn't need a lumbar pillow and doesn't have many levers on the underside of the chair. 
The AndaSeat sort of copied this innovation. Though it functioned similarly to how the back support of the Secretlab chair feels, you can still tell that it is the cheaper version.  The lumbar support of the AndaSeat is also comfortable and allows one to fine-tune the chair to his needs. But you can tell that the Secretlab is more stable, has a more refined feeling, and smoother recline and tilt overall. AndaSeat can have some bumps on the road, so to speak. It's not flimsy but you can tell that it's not that creamy and dreamy recline compared to what you can experience with the Secretlab. 
For instance, the Kaiser 3 lumbar system has a lumpier feel. While the Titan has an overall smoother feel. With the Kaiser 3,  you can feel the parts moving around. Secretlab has better craftsmanship and a more indulgent experience. 
The head/ neck support of Secretlab is one for the books
Here is another area where you can tell where all that expensive price tag went. The backrest of the Andaseat functions as marketed and is comfier than other standard gaming chairs in the same price range. But once you have tried the neckrest/ headrest of the Secretlab, you might not want to look for another chair.   It has this more aggressive curve that can support the neck better, in short, it is sublime comfort and better support no matter how you move. It also has a memory foam layer, thus explaining the dreamy experience. AndaSeat headrest will also have a firmer feel and less supportive than Seretlab.
Secretlab is more durable and stable
Since it is made of all premium materials, the Secretlab will have a more steady, stable, and expensive feel.  Though AndaSeat is by no means flimsy, it has lots of room for improvement.  If it is trying to copy Secretlab chairs, the brand has to pay attention even to the minute details. Because if you add up all of these small bumps in the road, it can greatly affect the user experience and comfort. 
With a more stable foundation, the Secretlab can last for years and you will still experience the same amount of comfort. 
The Secretlab is king, yes, what next for AndaSeat?
So contemplating all the comparisons we have made above, it's clear that Secretlab gaming chairs are next level when it comes to support, comfort, and ergonomics. It also ticks the list when it comes to longevity and durability., thus helping you make the most out of your purchase.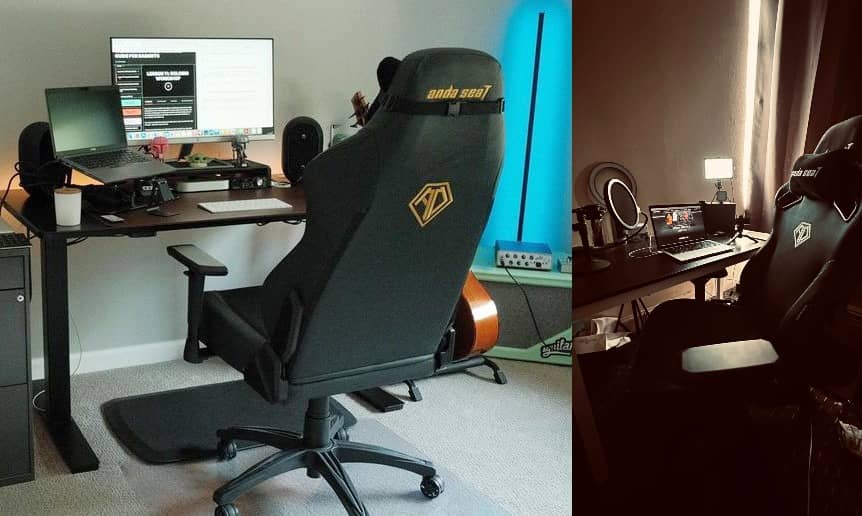 The magnetic neck support is also one of a kind. It has a perfect shape that can support the neck and head rather well. So when it comes to innovation, this brand is also one of the frontrunners in gang chairs. 
So why and when will you choose AndaSeat gaming over a clear winner? Well basically, the price difference is a big factor.  So here's the question:
Will a gaming chair clone suffice if you are on a tight budget? Andaseat also offers a lot of adjustability and is more ergonomic than other gaming chairs that have the same price range. So even if it is on the shorter end of the stick when compared to Secretlab chairs,  it can still shine out on its own. Well, without comparing it to premium gaming chairs. 
AndaSeat allows gamers to fine-tune the chair to their comfort level. It was able to copy almost all the goodies that Secretlab offers, just a less stable version. So those looking for a more casual comfort will appreciate this chair a lot. Also, some may find the seat of the Secretlab chairs too firm,  especially if they don't need pronounced lumbar support. AndaSeat will have a softer seat, but it is not that stable and can flatten out faster than Secretlab. So here's where you have to make the choice.  
There are also Andaseat units that offer more ergonomics such as the Kaiser. It has an adjustable backrest from 90-160 degrees so that the angle of the chair can perfectly support every activity you do. This can give you a good amount of reclining.  But the original chair will always feel a tad better or two. 
And if you don't need the  0 neck tilt, then the cheaper AndaSeat can be a good choice too. You might find the Secretlab chairs an overkill if you are looking for casual comfort.
Casual gamers can find the AndaSeat a winner 
Why buy a more expensive gaming chair if you can get what you need from a cheaper one? That's the thought you have to ponder if you're choosing between the Secretlab and AndaSeat gaming chairs. 
The more affordable cost of Andaset makes it also popular among casual gamers or those on a budget. It can also be quite comfortable.
So while the original is the best when it comes to everything like craftsmanship, ergonomics, comfort, ingenuity, and durability, it can be an overkill for somebody.