Many are still willing to spend more for quality sleep, that's why high-end mattresses are one of the best options, aside from the organic ones.
But what if you still have a budget to consider? While a more expensive mattress is heaven and bliss for everyone, it's not every day you can pay for a new bed. So we have made this list of mattresses for less than 1000 bucks. These can still give you quality snooze no matter what your sleeping preferences are.
The 10 Best Mattresses under $1000 that will Not Break your Back
Nolah Original
Nolah is notorious for being more responsive and cooler. It has a memory foam top and a polyfoam layer in between. So you get to enjoy what both have to offer.
Memory foam is cradling and contouring, but most can really make you sweat a lot. You may wake up the next morning drenched in your sweat. Thus, they are only applicable for use in the winter or when the season is a bit chillier. So you might be compelled to just stick with it or use a different mattress for summer.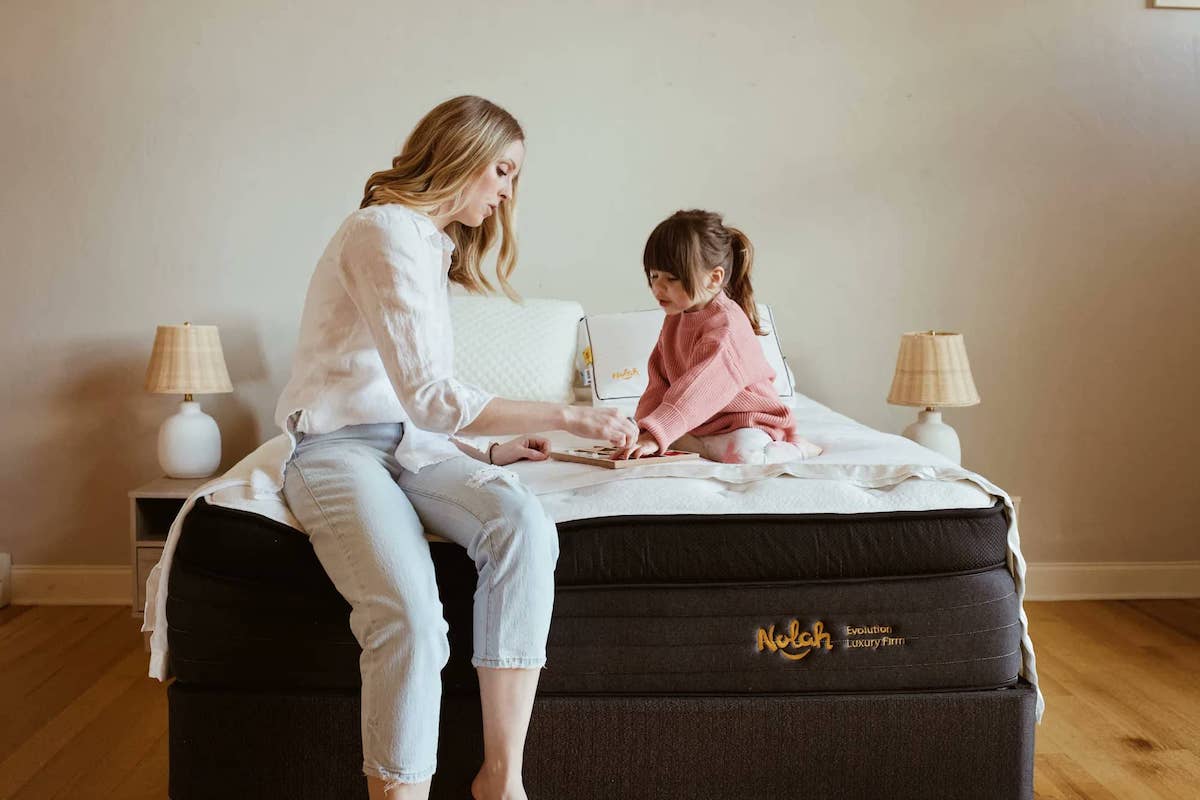 Nolah can be used all year round. It is substantially cooler on all days of the year.it allows you to sink in enough to feel that contouring memory foam feel. But since it is more responsive, it is less likely to trap heat. So expect that there is no slow sinking feeling at all.
The type of comfort is a medium feel with subtle softness of the top layer. Most, regardless of the sleeping position, will find it quite dreamy. It also performed as expected when it comes to edge support and pressure relief, and it's even a great bed for some lovemaking. It's very responsive so it can accommodate quick changes in motion. The caveats are, there is some offgassing. It can take about a day or two to completely eliminate the smell of a newborn mattress.
Tuft and Needle original
This mattress is known for being supportive and contouring. But at the same time, it will not give you that deep hug that memory foam is known for, but that is not always a bad thing. Sometimes you just want a mattress that can cradle the hip, shoulders, and spine subtly without feeling too clingy.
it's an all-foam mattress so this feels right in the middle, it's not too soft nor too firm. So if you're like the middle child, then this is the ideal mattress for you. It gives you that perfect spot to relieve pressure points. But at the same time, it's not too clingy or too cradling.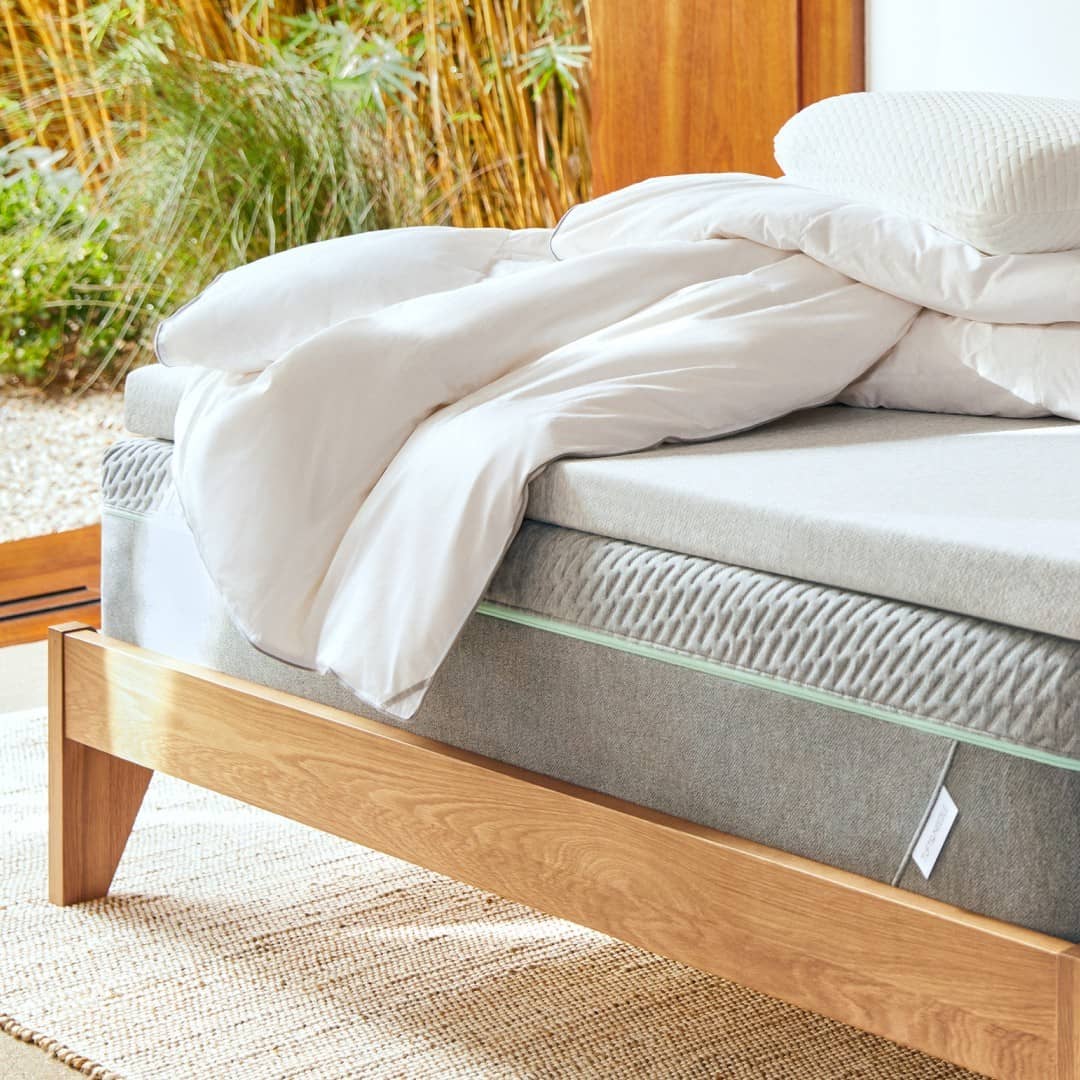 This also sleeps cool. Tuft and Needle have a cooling gel that even hot and sweaty sleepers will find very comfortable.
As for motion isolation, this is a great option for couples too. This is divine for combination sleepers, specifically, those who sleep on their backs.
Also, this is ideal for those who need to have a mattress with spine-realigning capability but hate how memory foam feels. An all-foam mattress can lend a very supportive surface without feeling too restricted
Brooklyn Bedding
This is our best pick if you want a mattress that has the perfect amount of bounce. This type of mattress is great for motion isolation and can give you a slightly buoyant sensation when you're asleep. This will also feel like you're laying on top of the bed rather than in it.
The buoyancy and bounciness will also be heaven for those who tend to toss and turn a lot at night. So for combination sleepers who change positions every hour or so, you can do as you please and still have a dreamy snooze.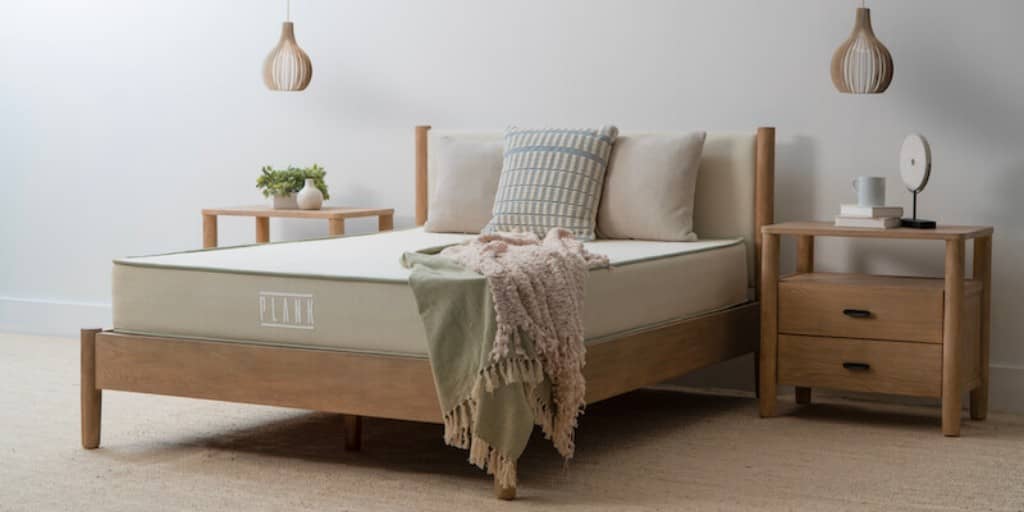 Another strength of this mattress is its edge support. You can sit at the side of the bed and still feel at level with the other areas of the bed. So even if you're a sprawler and tend to take on the edge of the bed this calls out to you.
This is also a medium-firm mattress, so it will appeal to most sleepers.
Cocoon Chill
We love the pressure relief feature of this mattress. This can feel deliciously contouring like memory foam, but without trapping the heat. So this is pretty airy and cool, perfect for a year-round snooze. It lets you enjoy the best of both materials since it has a memory foam and a polyfoam layer.
Like the Brooklyn bedding, this is also medium firm. So we see more people loving what this mattress has to offer, it has some sort of a universal appeal
Aside from pressure relief, this can also isolate motion impressively. The name fits the mattress to a T, you can cocoon in subtle softness with the perfect amount of support while feeling airy and comfortable at the same time, thus chill
But we have to tell you that it can be more clingy than the Brooklyn bedding. And might lack responsiveness and springy feeling. Also, when it comes to edge sukkot, this is not the best.
Titan Plus
This is the brand's best choice for plus-sized folks. It has some common features you'd often see in a plus-size mattress, which is the level of firmness.
Take note that this mattress feels firmer than the above-mentioned brands. But this can also provide better spinal alignment. Thus, this is bliss for those who sleep on their stomach and need a firmer base, it will not suck them to the center of the bed.
We had to mention though that when you lie on the bed, you will not be able to sink, even subtly. So that's a lot to consider. But when it comes to spinal alignment, this one's for the books.
It also has a memory foam layer, so heavy sleepers will also be able to snooze cool and carefree. But since it can be too firm, it's not a comfortable retreat spot for side sleepers, even if they are on the heavier side.
Bear Original
The Bear mattress is one of those mattresses that has a more universal appeal. It has a medium firmness rating, so it will give you an acceptable contouring but without the hips and shoulders sinking in the bed. But when it comes to bounce, we did find it very pleasing. Jump into the bed and it will bounce right back.
This type of mattress also has great spinal support and can support combination, back, and stomach sleepers. Though if you sleep on your side, you might find it too firm if you weigh less than 150 lbs. It might lack the give side sleepers are looking for
Edge support is average. It's not something that you can always sit on at the side and feel at level with the rest of the parts of the mattress. But when it comes to motion isolation, it fared rather we
Puffy Mattress
This ticks a lot of the things you'd want in a comfortable sleeping haven. One, it has better edge support. So you can sprawl all the way you want up to the edge of the bed and it will stay even, so you'll feel supported all the time.
Two, it is rather airy and cooling, perfect to use for all the days of the year. Three, when it comes to pressure relief and support, you will never be disappointed. It also excels in motion isolation, so you can still get a good snooze even if your partner is tossing and turning at night.
This mattress has a medium firm support bordering a softer one. It might lack firmness for heavier people though. So we see this as perfect for light sleepers to those of average weight. Though still comfy, heftier sleepers will want to lay on something with a higher firmness rating on the scale.
This will also give you that lovely sinking-in feeling memory mattresses are loved for. But it's a hybrid foam, you get better airflow and it will be easier to get out of bed in the morning. So if you love the feeling of sleeping in the bed rather than on it, you'd love this.
Dreamcloud Original
You'll feel like sleeping in the clouds. This mattress has some great features under its hems. It has a combination of great pressure relief, spinal alignment, and cooling capabilities. Thus, if you have back pain, you'll find Dreamcloud very relaxing. It's great for active individuals who need some TLC for their tired muscles and joints.
Edge support is not too shabby, but it's not over the top. But it can be acceptably comfortable. So it will not be an utter disappointment unless you sleep on the edge of the bed all the time, then you might see this as an issue.
And let's not forget the lovely cashmere top cover. This ends a very scrumptious sleep. you might not want to get out of bed.
Plank Firm
This is an extra firm bed, we just had to put it out first and foremost. But this very firm mattress can offer impressive lumbar support and spinal alignment. This type of mattress, firmer, can offer better spinal support compared to softer ones.
With a firmer bed, this has just subtle contouring. And it will offer an on-the-bed experience rather than in the bed.
As for the caveats, it had the same irks you experience with firm mattresses. It will not be the best when it comes to motion isolation.
Serta iComfort CF1000 Medium
If you're looking for better support for your neck and back, may we recommend this mattress?
When it comes to pressure relief, spinal alignment, and subtle contouring, take our word for it. This will never cease to amaze you if your peak needs are these.
It can be indulging without feeling too soft, it actually feels more firm so we see back and combination sleepers going crazy for comfort. But if you sleep on your side or your stomach most of the time, you will need something softer. But what makes this different from a firmer mattress is that when it comes to motion isolation, it performs.
Buying guide for the newbie
If you have a budget lower than 1000 bucks, is lower better?
Price may be a very important consideration in this category. But it does not mean it should be your only priority, or your top one for that matter.
Here are other factors that you have to consider, or even take more into mind other than the rice.
Sleeping preferences
For utmost comfort, your sleeping position should match the firmness level of your preferred mattress. Everyone has different preferences, some may want a firmer bed while others may fancy a more cushy one. Ultimately, how you sleep also affects this decision. Back and stomach sleepers often get more support from a firmer mattress while side sleepers may need a softer one.
Trial period
You might not feel asap comfy as on that new mattress. And according to studies, it takes 21 days for your body to adjust to a new one. So ensure that you are purchasing one that has this feature
Warranty
This also dictates if you are getting the most value for your money, regardless of the price. One with longer, or at least a decent time will give you better assurance. Don't go for a very cheap one if you will not have decent coverage.
Is it worth going lower?
While these mattresses may not give you that luxurious experience akin to organic ones, these are the best bets if you have a budget lower than 1000 bucks. Afterall, these are still high end mattresses.
There are circumstances when you need a new mattress right away and cannot shell out more moolah. But at the same time, that does not mean you just buy the cheapest one you can get your hands on. Comfort should still be a top consideration.