You cannot make the perfect bed without bed frames. It serves as the backbone of the mattress. Thus, this can also contribute to the comfort or discomfort of your sleep. That's why you should not just pick one that fits your mattress, there are a lot of other things to consider. 
These are our top 10 favorites, you'll soon find out why.
Helix
Bed frames can run a score on your tab especially if you have very specific needs. So if you're better off without a headboard or a pillow board, you'll be able to find a more affordable one.
And we particularly have the Helix wooden bed frame in mind. This is simple, easy to assemble, and has no fuss. Albeit the simplicity, you can be assured that this plain Jane will be able to last for a long time.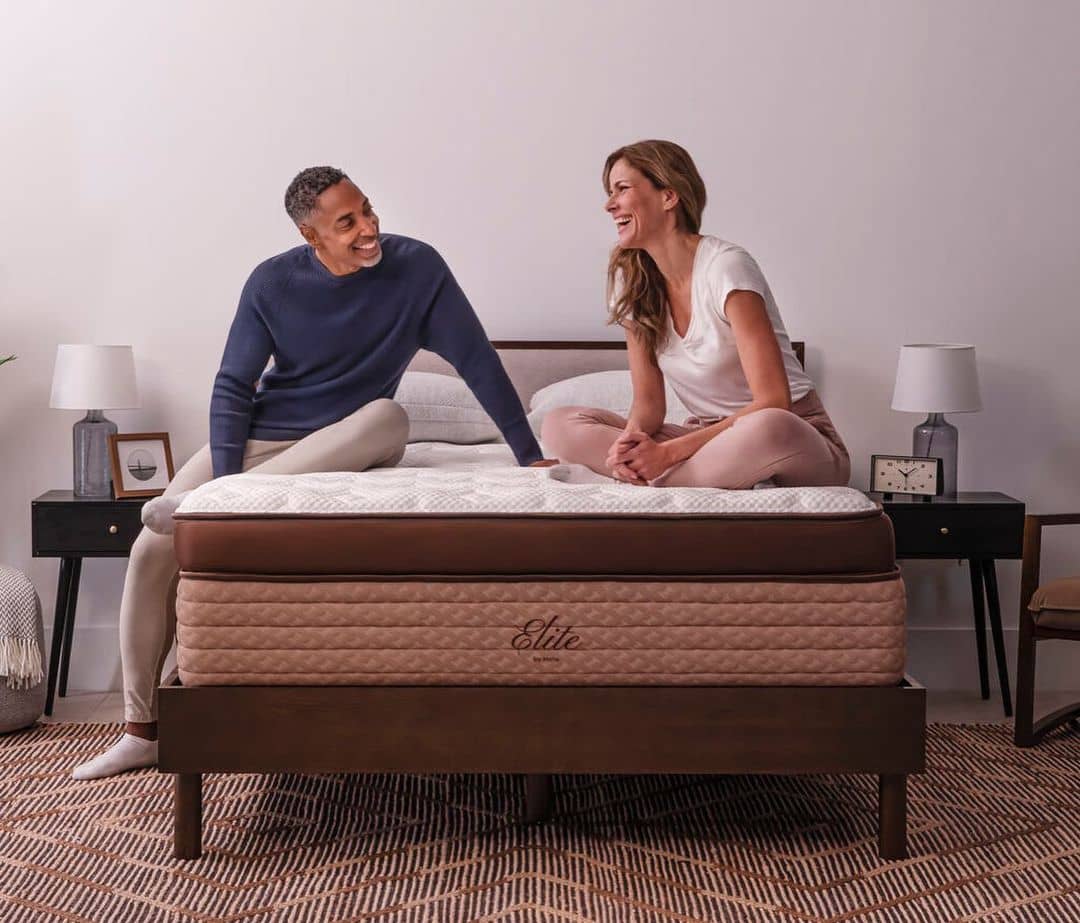 But keep in mind that this is a standalone frame, you don't have any option to get a headboard or a pillow board. We also see this as perfect for small rooms. This has more of a Japanese style, hence the minimalist approach. 
The frame has 12 slats that vary depending on what you will order. Oh, this is made in the US by local craftsmen. So you are assured of impeccable quality. 
Atwater Living Ryder
If you need tons of storage space, a walk-in closet will be beneficial.  But not all will be able to afford one, budget-wise and /or space-wise.  You might have to downsize your wardrobe and just keep the essentials in your cabinet. If you just had additional storage space, you won't need to.
Did you know that you can use a bed frame as an additional storage space? And we've got the perfect one for you.
The Atwater Living Ryder provides extra storage with its spacious cabinets located at the bottom of the frame. But keep in mind that the cabinets run on the ground and not on tracks.
It's made of linen and is exquisitely designed. It has tufted accents and foam padding that is reminiscent of a hotel bedroom. The padded foam is sufficiently comfy and can be a great nook for reading a book or watching TV in bed. It feels nice to be able to chill a bit before heading to snoozeland. 
It also looks clean and simple yet posh enough to be a centerpiece in your bedroom.
Another feature we love is that the design of the frame helps maintain proper ventilation for your mattresses, thus extending their shelf life.  It has a smart system that allows better airflow.
The downside is, it takes quite a while to have this baby set up. Though it's easy to do, you will need more time. 
Casper Repose
Simple, clean, and can fit in any room's interiors. Casper Repose is made from high-quality wood but sustainably sourced at the same time. This is perfect for those who want a minimalist bed frame made up of high-quality materials. You can tell from afar that this is not cheap
Also, the edges of the bed frame are soft and rounded. This lends it a more sophisticated finish and can make your interiors look softer. At the same time, it makes it. You Don't have to worry about accidental bumping and scratches.
You may also opt for the headboard at an added cost. It is made of the same stylish wood. We recommend getting the headboard, it significantly amps up the poshness level at a fair cost.  
Winkbeds 
Heavy-duty people need a stronger frame that can withstand more weight. A load capacity of at least 2500 lbs will be a suitable choice for those who are on the heftier side.
This bedframe from Winkbeds is made from fiberglass-infused resin, this material is notorious for being durable and can hold itself pretty well even with extra pressure. You will also be ballet and use it for virtually any type of mattress. 
Though it's not the greatest-looking bed frame since it reeks of industrial vibes rather than a homey one, this is extremely durable. It is also great for couples who weigh more, it will not make any squeaking noise. 
Thuma 
This bed frame will likely tick the wish list of most people. It has a universal appeal that will also suffice the universal need. It might come off as generic, but most people with no extra needs for say storage, a higher bed, or a more heavy-duty frame, will find this a great option.
It does not cost much and sits at the mid-range tier. This is also a great option if you are looking for a bed frame with a decent headboard, you can choose from a headboard or linen weave pillow board.
The base is made from stained wood so it will still give you that natural appeal of genuine wood.  This has wooden slats that lock in place. So you don't have to worry about uneven support or the slats sliding off. Thus you get even support from all areas of the frame.
Just keep in mind that this is ideal for modern low beds. So if you want a higher more vintage feel, this is not for you. 
Benchmade Modern Skinny
This is perhaps the ultimate choice for those who are very finicky when it comes to their bed frames. Several factors make this skinny frame stand out.
One, it is one of the few that offers both a headboard and a footboard. You may not know it right now, but a footboard can add a relaxing nook for your tired and aching legs. So if you've had a long walk or just had a leg day, this will be beneficial for you.
Also, it comes in a lot of color and fabric combinations. So you're sure to find something that can match the interiors of your bedroom, no matter how unusual it may be. 
This bed frame also used 4 wide flat boards, instead of the usual 14 or 16 wooden slats. This could give more surface area and more support for your mattress. So expect this colorful baby to last a long time. And you can bet your money on it since it offers a lifetime warranty.
Floyd
If you're longing for a bit more quirky and customizable bed frame, this is it. It's a minimalist platform-style bed frame that exudes zen. So you'd feel like you're in an enclavement of blissful retreat. 
And we mentioned it's customizable, right? So if you want to add a headboard, you can do so. And if you need more storage space for your bags and shoes, you can also opt to outfit your Floyd bed frame with extra cabinets and drawers.
It's also very sturdy and easy to assemble, but this doesn't come cheap.
Blu Dot Nook
Aside from perky bed frame number seven, we've got another quaint and unusual bed, one that can make your room stand out from the rest. This nook bed frame has angular headboards that add a lot of sophistication to it.
There's more to it than just the aesthetics. The angular bed frame also offers a bit of privacy for both sides of the bed. 
This is also very hefty and durable. Made from wood and steel, you can be sure this will last a long time. But this is not for the faint of heart, this does run more than the rest of the bed frames we have on this list. This luxury choice can also be upholstered in different fabrics and varying shades.
CB2 Frame canopy
If you're in the mood for some more privacy, then you would go gaga over this. This canopy bed frame can instantly transform your room into a 19th-century haven, only that it is married with an industrial design. You just need the perfect bedding and curtains and you can have all the privacy you need. This is also a perfect way to make your bed warmer and toasty in the winter.
What sets this apart from other canopy bed frames is that it is not that heavy. It is made of silhouette black metal frames that make it a bit lighter, and yet sturdy.
Also, the metal frames make it seem like the mattress is afloat. So it makes the bed look more interesting and unique.
Rove Concepts Mikel 
If a tufted headboard is not soft enough for you, then you need one that offers a more plush. And here you have it. 
Also, this has bowed slats that can make any movement unnoticeable. And we find that it has the plushest and softest headboard that a bed frame can offer. This is perfect for reading a novel before sleeping, or if you want to watch a movie, you can comfortably lean on a cloud of comfort. 
One thing to note though, the mattress will tend to sit lower compared to other bed frames. This uses a European flexible slat system that is akin to a ribcage. So it tends to stretch a bit, that's why this also works the best for a thinner mattress, it can provide that flexibility. And this helps isolate motion, so it is also a great choice for couples who have sleeping mates who tend to toss and turn a lot during the night.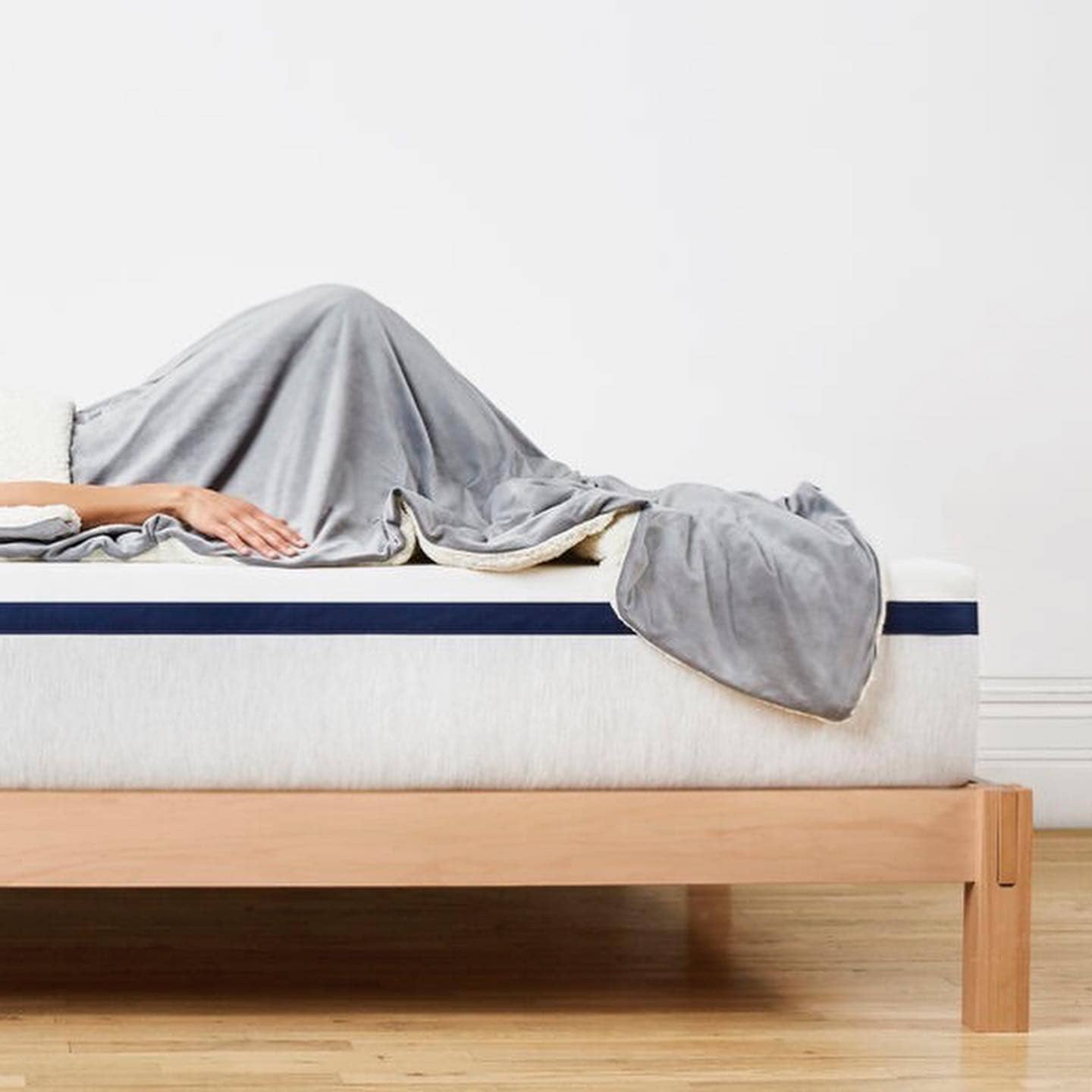 Buying Guide
It may seem easier to buy a bed frame than a mattress right? 
That can be true, but there are still things that you have to consider. 
Otherwise, you might not be able to get the most out of your luxurious well-picked mattress.
This can spell comfort for your sleep. 
Do you prefer a higher bed? This can help you get out of your dreams easier. Also, be careful not to choose a frame that sits too close to the floor. It can be hard to get out of bed. And nobody wants to sleep close to the carpets. That's the entire reason for buying a bed frame right? 
Do you need just a simple farm where you can put your mattress? Or if you want a headboard ( or even a footboard)
Headboards are great add-ons if you are one who is likely to read a good book before dozing off. It can also be a great chill-out space when you're watching movies in bed.
But keep in mind that most bed frames with headboards may run at a higher cost.
Consider this question: will the frame be able to give sufficient support for your mattress from head to toe? To ensure that the frame has sufficient board underneath. The width of the boards is also substantial in choosing a bed frame. With thicker mattresses, you might need boards that are wider.
Which is the perfect pairing for your mattress?
Do you need a bed frame with a more lush headboard? Or perhaps you are going for more privacy or a unique silhouette? Or maybe a metal bed frame will suit your needs more?
There are different types of bed frames. It can be metal, wooden, one that has extra storage space, or a more unique frame.
The choice will have to depend not only on your personal preference but also on the mattress and who is going to sleep on the bed. Keep in mind that bed frames must be able to support the weight of the mattress and the people who are going to sleep on it.  Whichever your requirement is, we've picked the best from the lot.