Getting a good night's sleep can be a luxury. But it is a luxury that we all deserve regardless of any circumstances. As such, choosing the appropriate bed sheets and comfort is very crucial. 
We've rounded up our favorites. In case you can't still decide, a buying guide will help you make a suitable choice. 
Our favorite comforter set 
Houseri
This cotton comforter is made from microfiber so you'll get that plush softness without that heavy weight. In terms of comfort, we are pretty much satisfied considering that it also comes with an affordable price tag. 
The construction of the comforter is pretty okay too. It is properly stitched and no loose threads are hanging. But take note this is not a comforter that you'd want to use for winter. It is cozy, yes, but the material can be thin if you're going to use it for the colder seasons. 
But it can be warm enough if you're going to sleep with the AC on during the spring or the autumn. Come winter, it might just feel like a duvet and will not make your toes dry and toastie. 
This is for you if you're also looking for a comforter that is lightweight and will not weigh you down. As for the pillowcase, they are pretty basic, we've nothing to complain about. And it doesn't stick out from the sides, it is more folded.
But it can also get a bit wrinkly. And this is more of basic and cozy comfort, it's not the soft and ultra-posh one. So if you're looking for something more glam and posh, this is not for you. 
And oh, this might not be able to hold up well in the dryer since it is a bit thin. So this is also one thing to consider. 
UGG Alondra
If you're looking a bit more on the posh side, this is highly recommended. This is a toasty comforter for the winter. One side has faux fur and the other is made of micro mink. The front is ultra soft but we did find the inner art a bit sticky. It kind of feels like silk on the skin. 
This UGG comforter is indeed very warm and toasty. But of course, since it is a bit thick, it can have some heft to it. But we didn't mind the weight since it is pretty substantial for a comforter of this thickness. It will still not weigh you down a lot. 
 It comes with 2 shams or pillowcases, and it is zippered, so that's an added luxury. 
But also, this is one of our premium choices. So plush and softer comfort does come with a more steep price. And it comes with greater responsibility when it comes to cleaning. This needs to be dry-cleaned to maintain the integrity of the material. 
 Bedsure 
This is another budget-friendly comforter that made it on our list. The material is not too thin, it's more of a medium thickness. But it's still not that ideal for winter.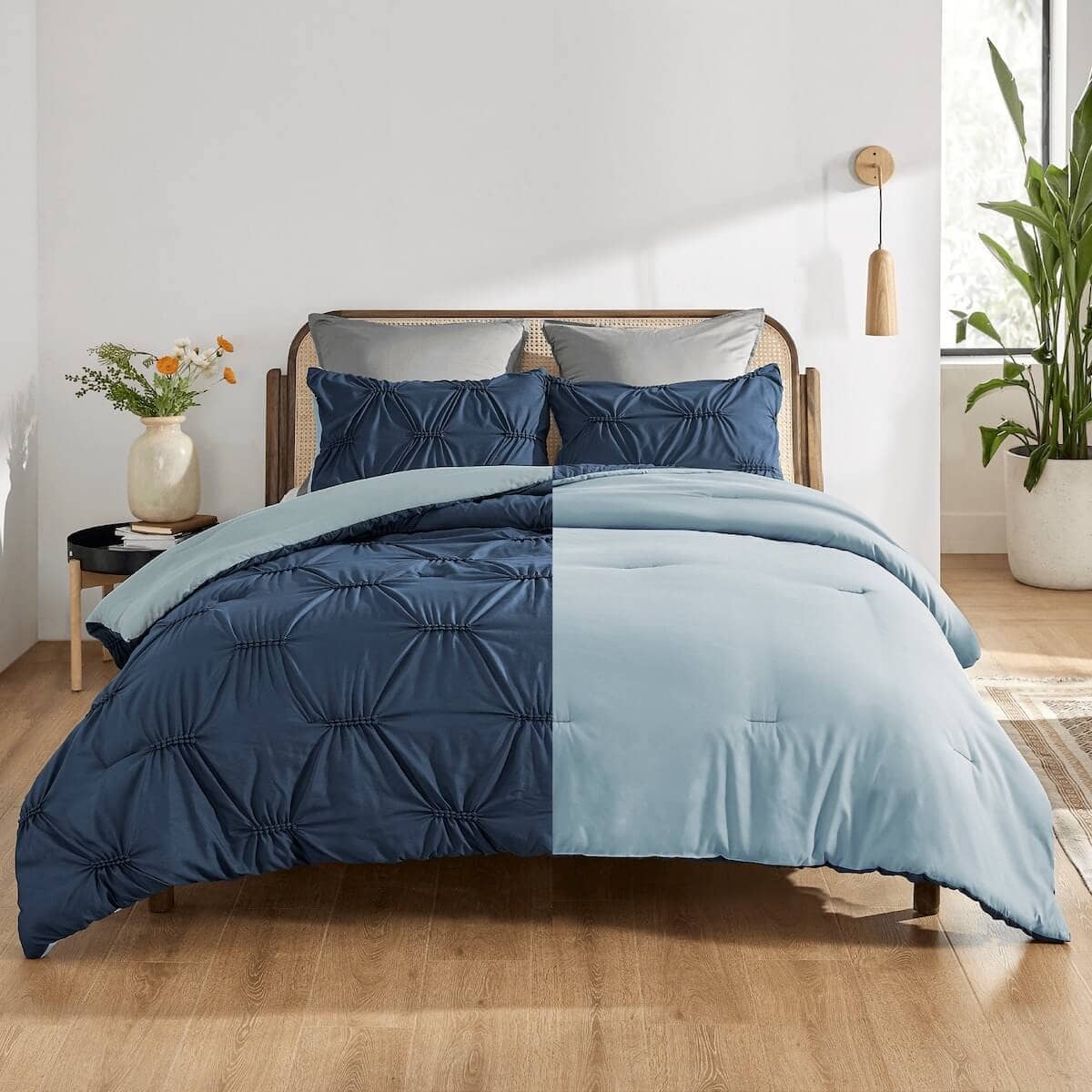 Use it for spring and you'd be very comfortable and happy with it. It will not make you sweat a lot but can still keep you warm at night. It feels ultra-soft on the skin.
 It also flattens out nicely and is not too wrinkly. It is quite soft and indulging for a good night's sleep despite the lack of thickness. 
 So if you're looking for a thicker comforter this isn't for you. And if you're also on the hunt for a lightweight one, this is not the best option. But if you want something in between that feels very soft on the skin and feels moderately warm, this is it.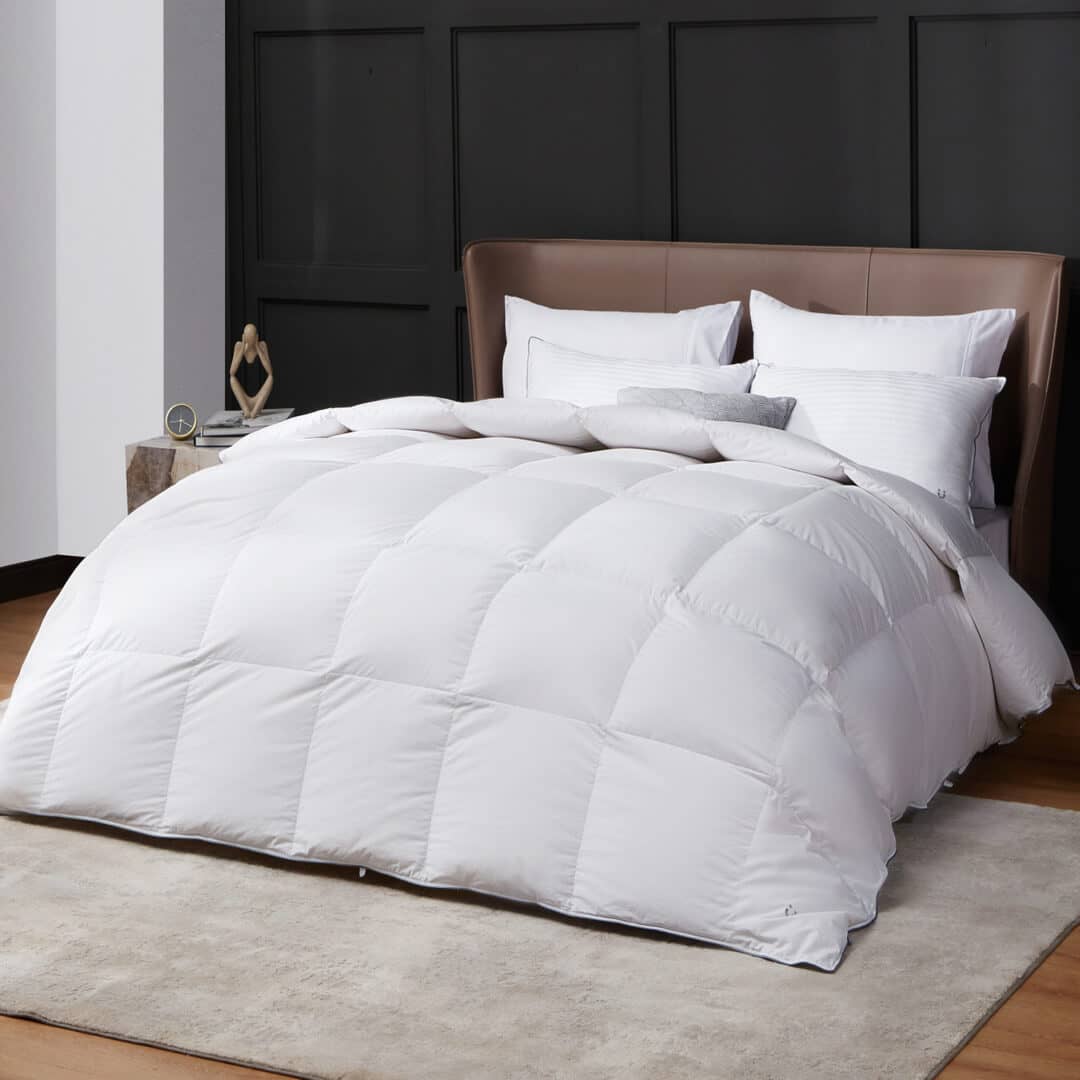 Marimekko 
This is one of the prettiest comforters around. The lovely smorgasbord of colored patterns can make your room very perky. Also, aside from the lovely aesthetics, this is great for year-round use.
Like option number three, this had moderate warmness, just a notch higher. The comforter has a polyester fill that makes it breathable yet warm. It also has a cotton percale weave surface, making it feel very crisp and airy. It also has the same material inside out, fluffy, soft, and airy. 
This can also be nice if you're with the kids since this is a more breathable option. 
Just expect this to be a bit wrinkly since it's cotton. But we are not complaining because it is a very indulgent comforter set amenable to a sweet slumber. Not to mention, it can be a decoration itself in your room. 
Comfort Spaces
Made of microfiber fabric, this is a less wrinkly option and it is also resistant to shrinkage. If you're also looking for moderately toasty comfort but are still lightweight, this is a great option. 
We also love the modern design and it can make your room look more lively without the need to splurge. It does come with a rather affordable price tag. 
One con, however, is having a break in time. For the first few uses, it can be a bit stiff, but it slowly softens once washed. But keep in mind that this is not a posh and ultra-plush choice. It is sufficiently soft but it is not fluffy. So keep this in mind if you have this in mind.
Our favorite bed sheet sets
LL bean ultra-soft flannel
Made of brushed cotton flannel, this is soft and smooth. It is not too thick or too thin, making it great for year-round use. The comfort is more on the dreamy cloud sensation. So it is for you if you want a more glamorous sheet.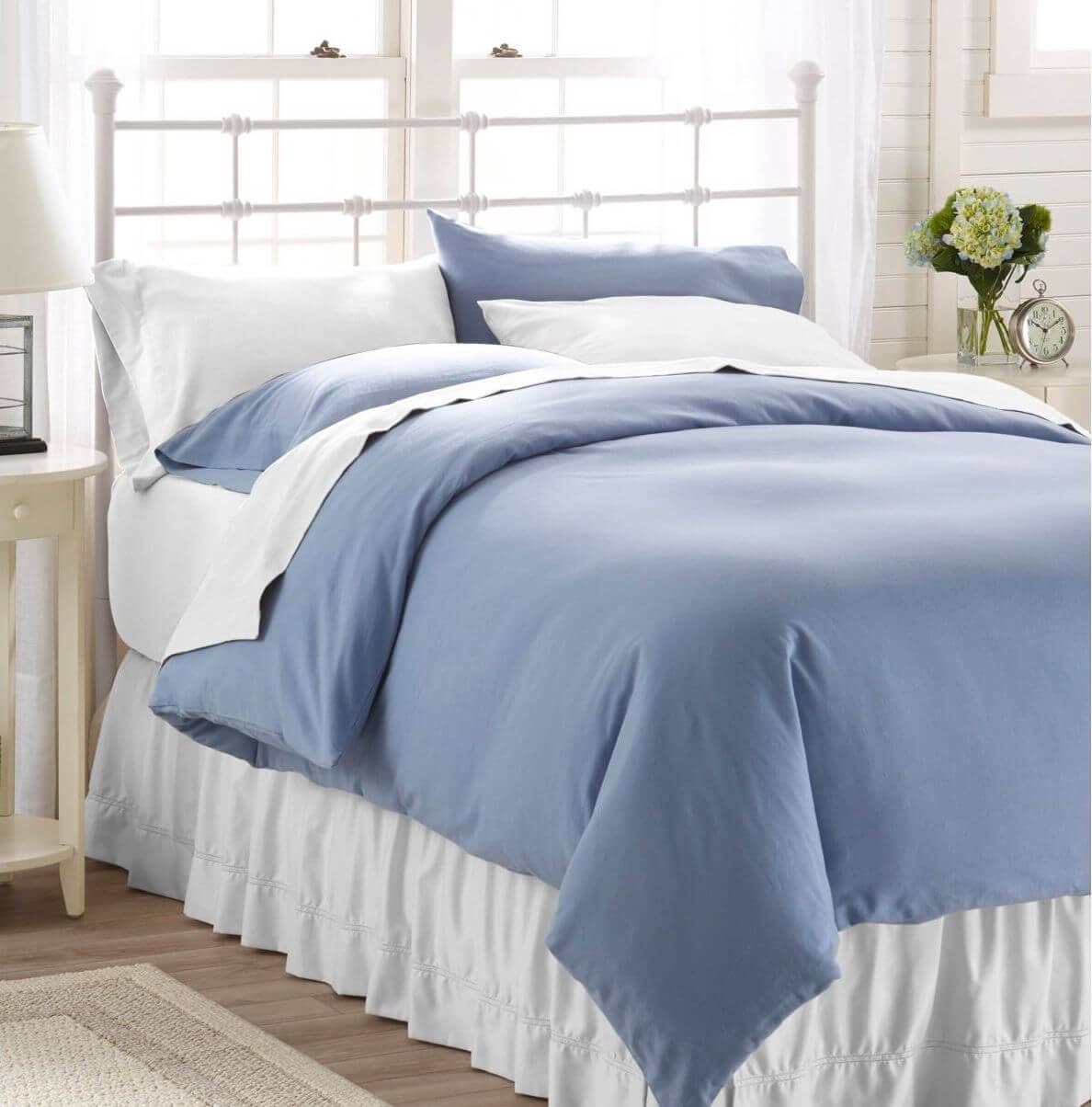 It is also warmer than a percale sheet and has a bit of a satin feel. So if you sleep warm, you might not find it that comfortable. 
This can be a great option for the entire family, it's also a good investment since the longevity of this sheet is the top. And it gets more comfortable after every wash. It is also lightweight so it will not drag you down.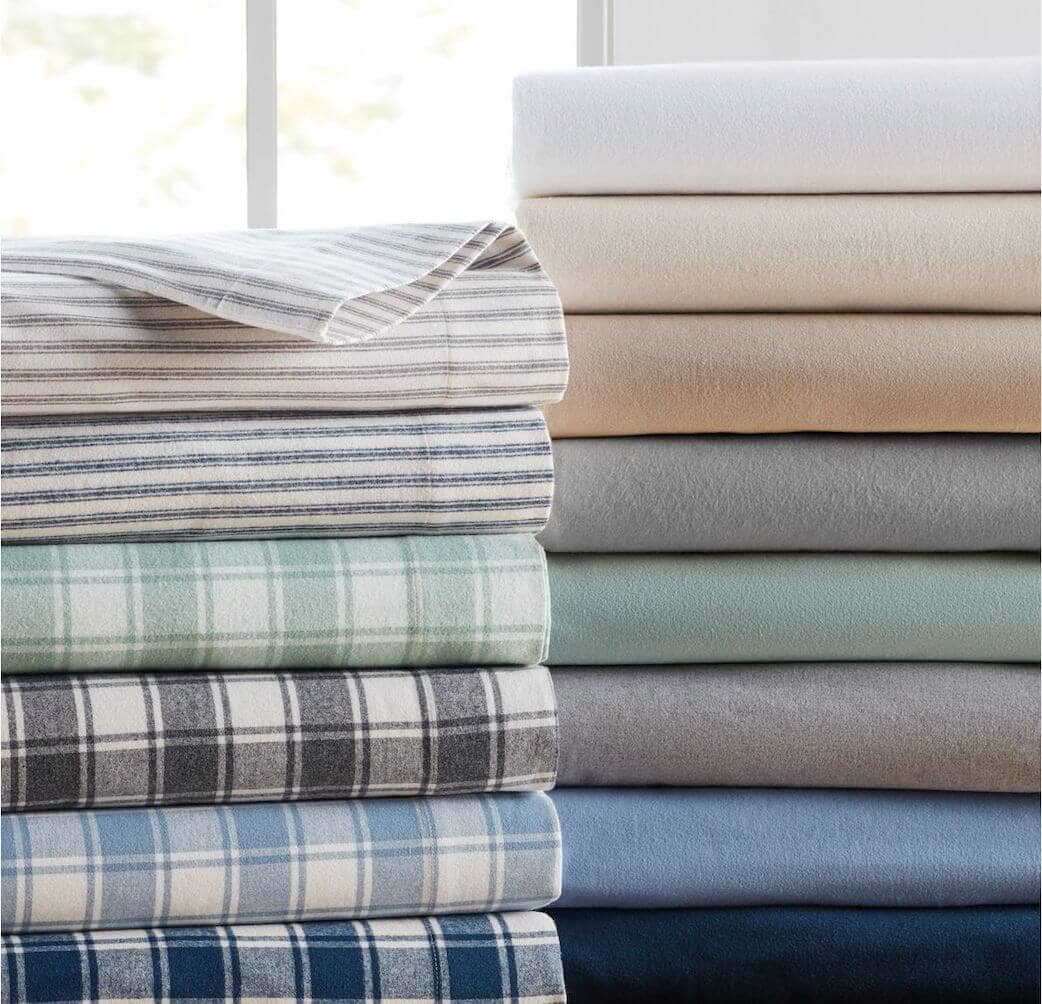 Riley percale
Crisp, airy, and highly breathable. If you love a less warm yet crips comfort, these percale sheets are the tops.
Though it might look a bit wrinkly so keep that in mind. It can be more wrinkly compared to our options, so better have it ironed to keep it looking clean and crisp. 
And like our flannel sheets above, this percale bed sheet also gets more comfortable and softer after every wash. We love that they just get better and softer as you use them, making them a great investment for the entire family.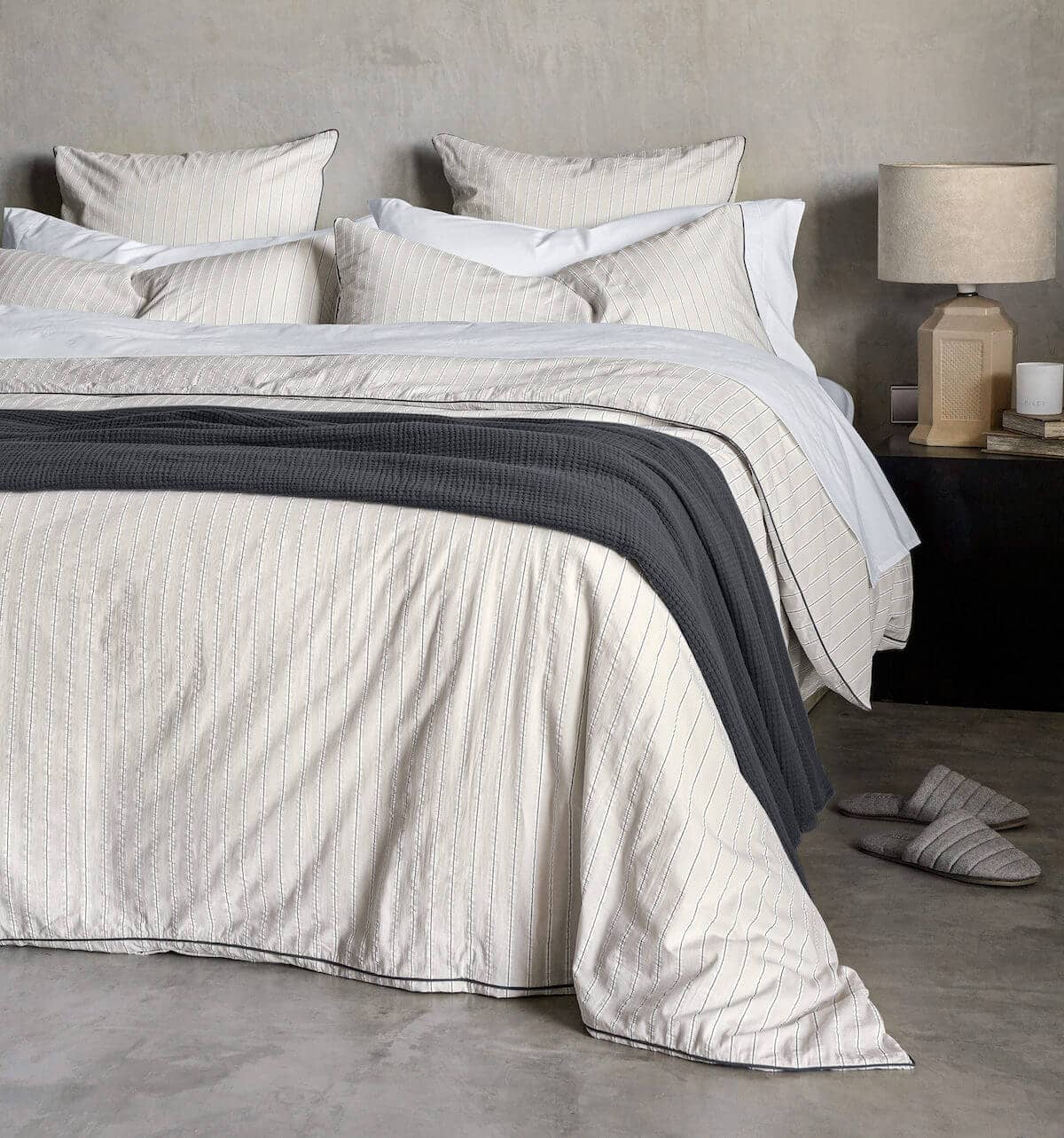 Also, this bed sheet is not too soft, it's more on the crisp side. So this is not plush comfort, it's more of an airy one.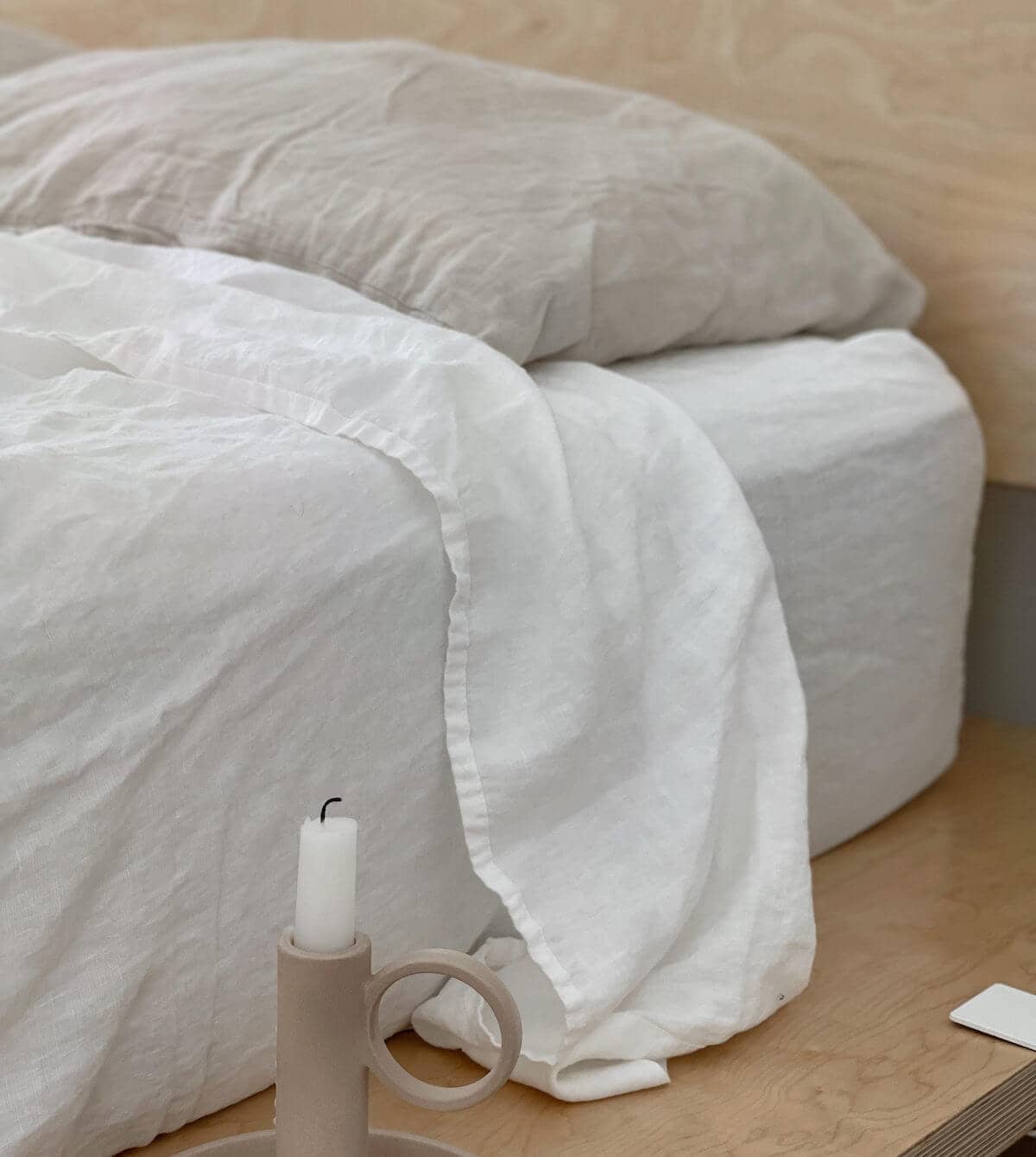 Temperature-wise, it feels like it can be used all year round, it doesn't get too hot or too cold. So everyone will also be able to use them.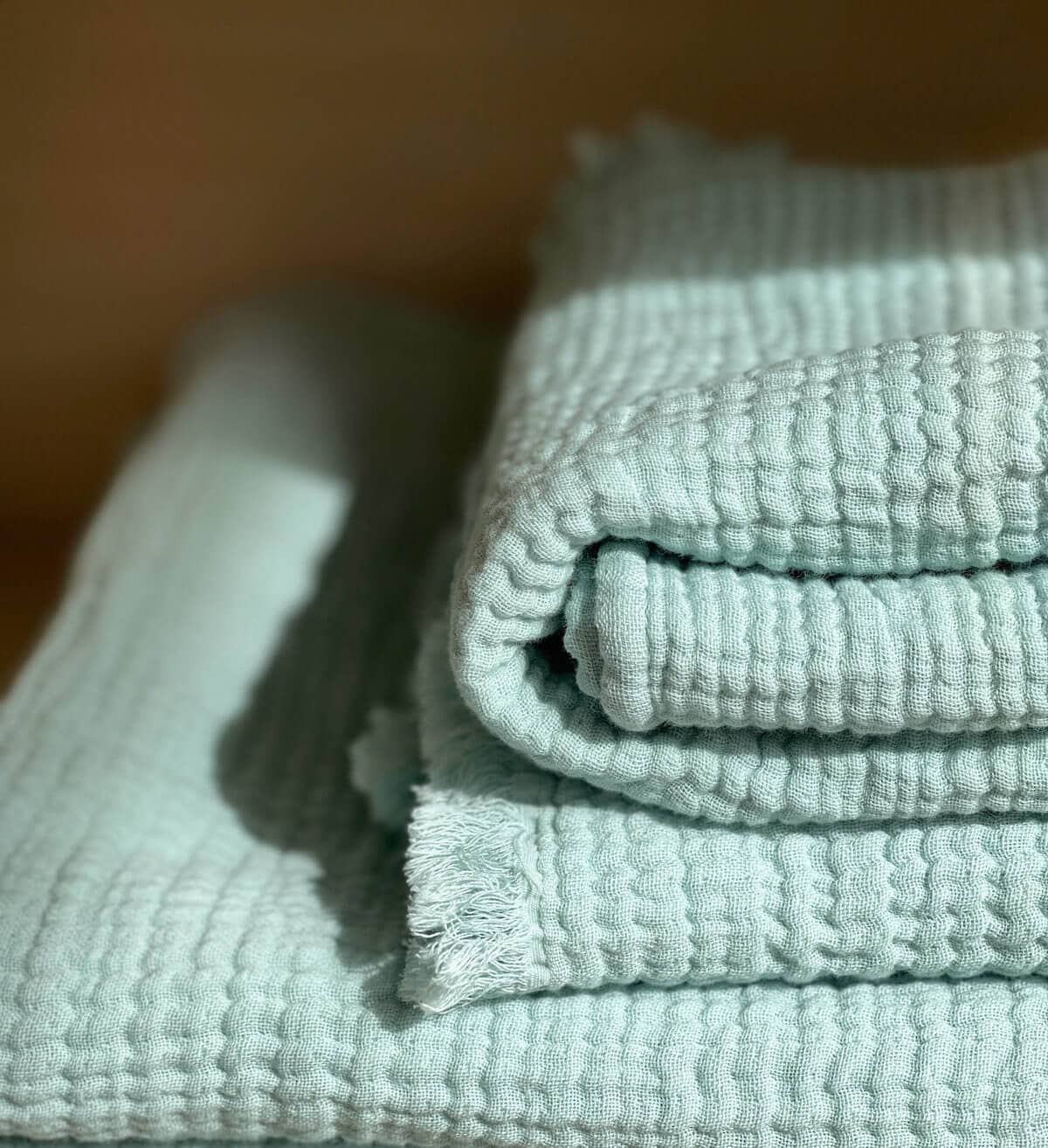 Tuft & Needle, Cotton Percale Sheet Set 
 These are quite soft and airy with a 215 thread count.
But you don't need to shell out a lot to lie on a bed of softness. It is a cheaper alternative to the more luxurious linen sheets of the brand. 
These percale bed sheets also get softer with every wash, they are also on the warmer and cozy side, so can be very toasty for winter and fall.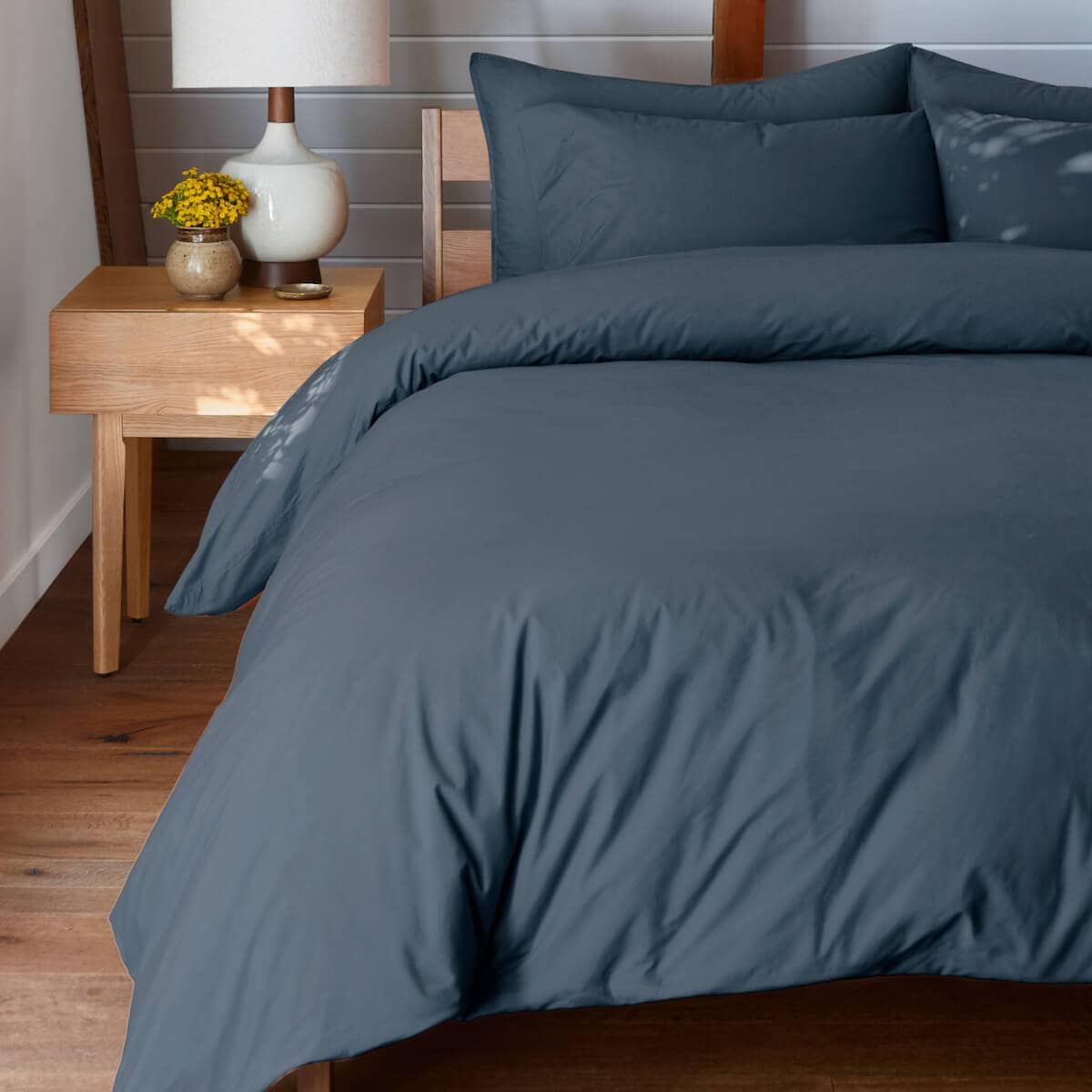 If you want luxurious hotels like bed sheets, this is good for running. They are also highly breathable.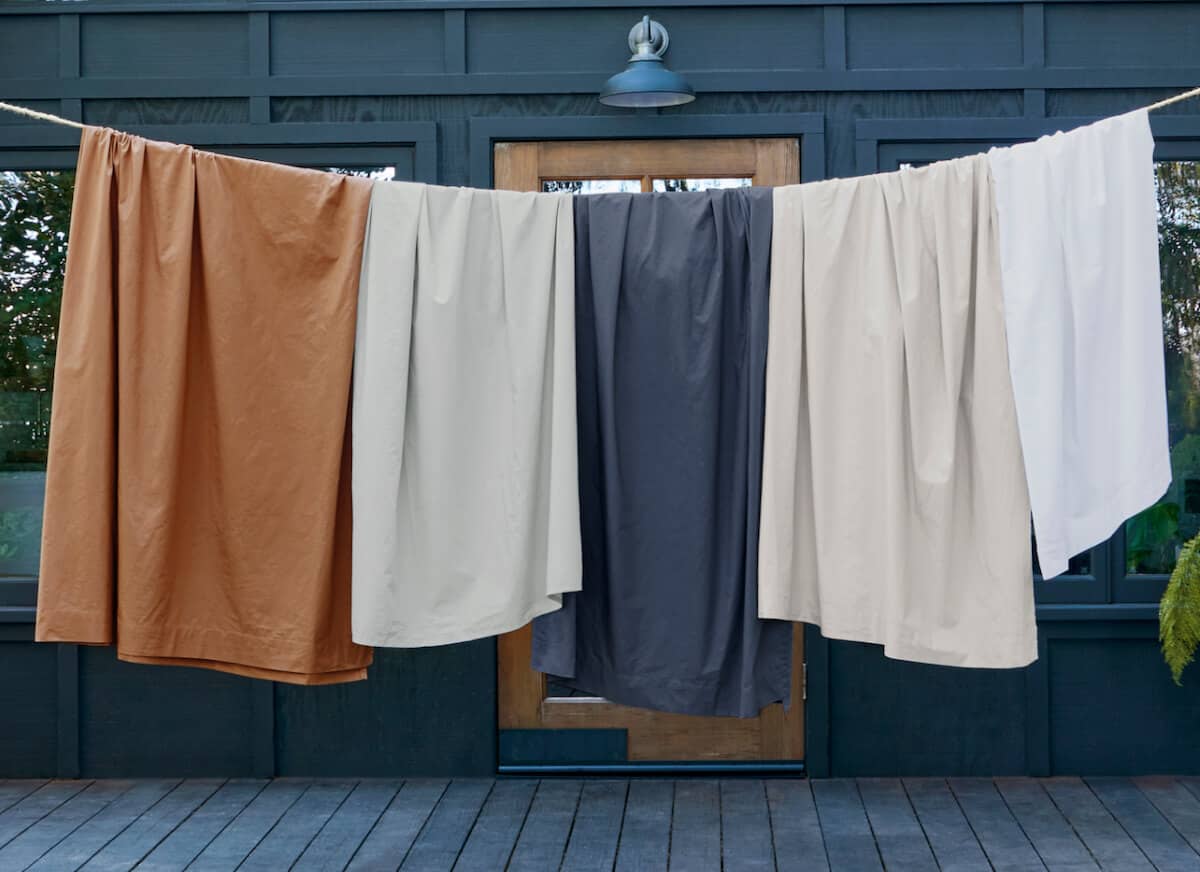 Brooklinen Luxe Core
When It comes to ultra comfort and softness for bedding, this is perhaps one of the kings of the hill.
It is also a softer and plush option than the ones we have above.
It has a higher thread count of 480, making it a more luxurious choice. These are also akin to that used in 5-star hotels.
These are also highly durable and can withstand several washes. Though the price may be a bit steep, it is a great investment. 
The comfort is leaning towards the more toasty side. So if you live in hotter regions, this will not feel too comfortable in the summer.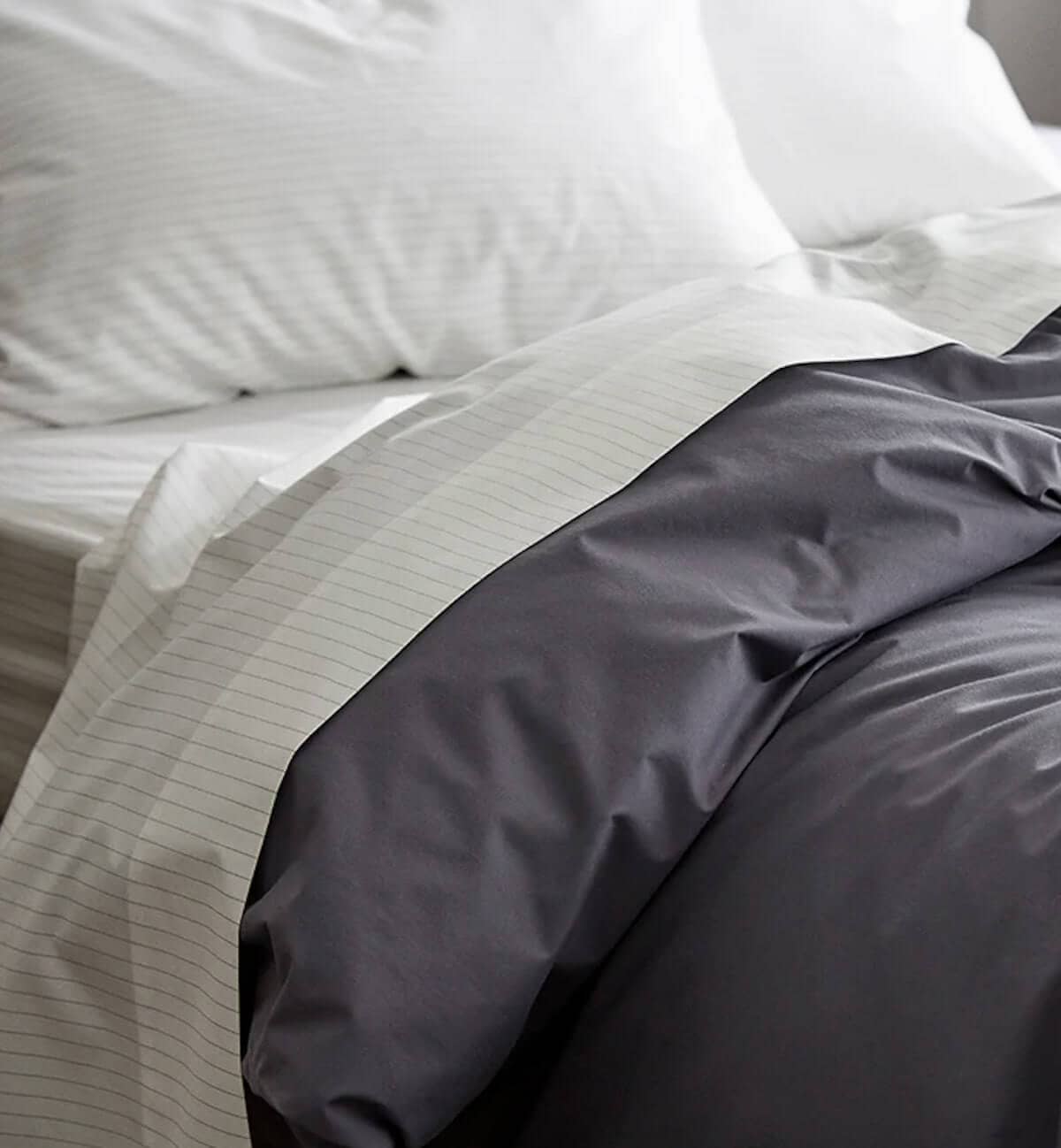 But it is one of the lightest yet warmest sheets we've come across.
Buying guide for bed sheets 
How to find the most comfortable bedding for your mattress? These are several criteria that you have to look out for. 
Material
Linen
If you live in warmer climates, this is what you should choose. Linen is highly breathable and wicks moisture away. They also have a rather interesting texture that may not be soft like cotton, but can feel comfortable and crisp.
When you say linen, you're also looking for simple luxury.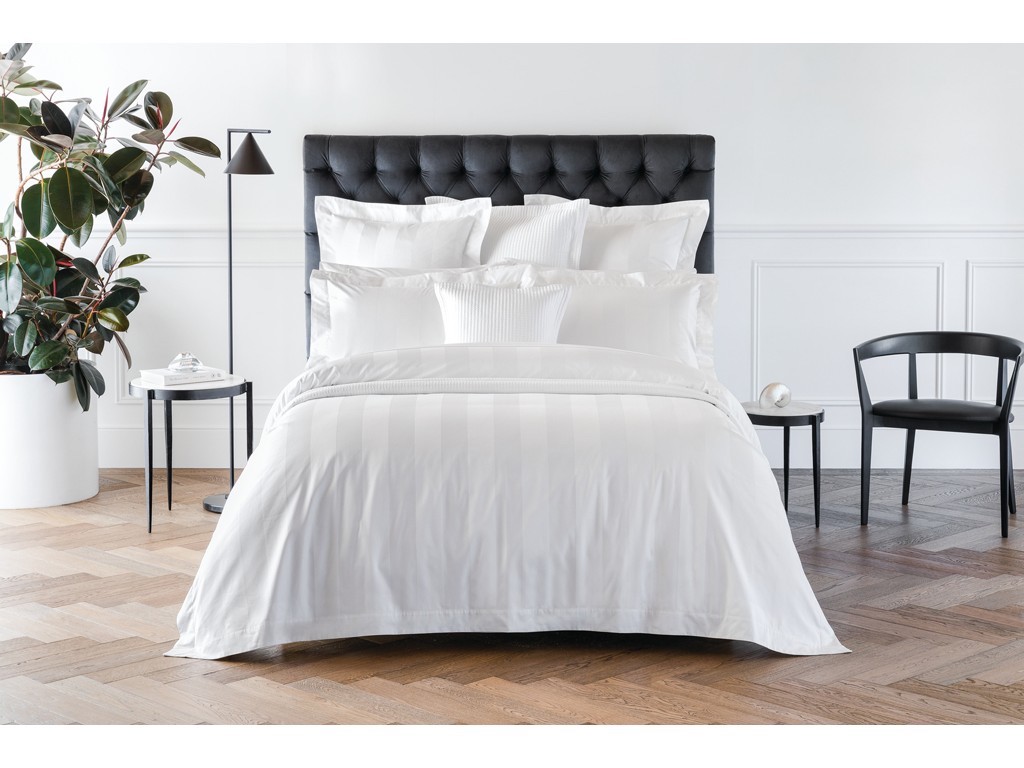 Cotton
This is perhaps the most popular material used in bedding and sheets. It is softer, comfortable, and at the same time breathable like linen. It is also a plusher and a cushier option than the natural liner.
There are different types of cotton and here are the commonly used ones.
This is one of the softest and more elegant types of cotton. It is also highly durable and can be distinguished with its natural luster.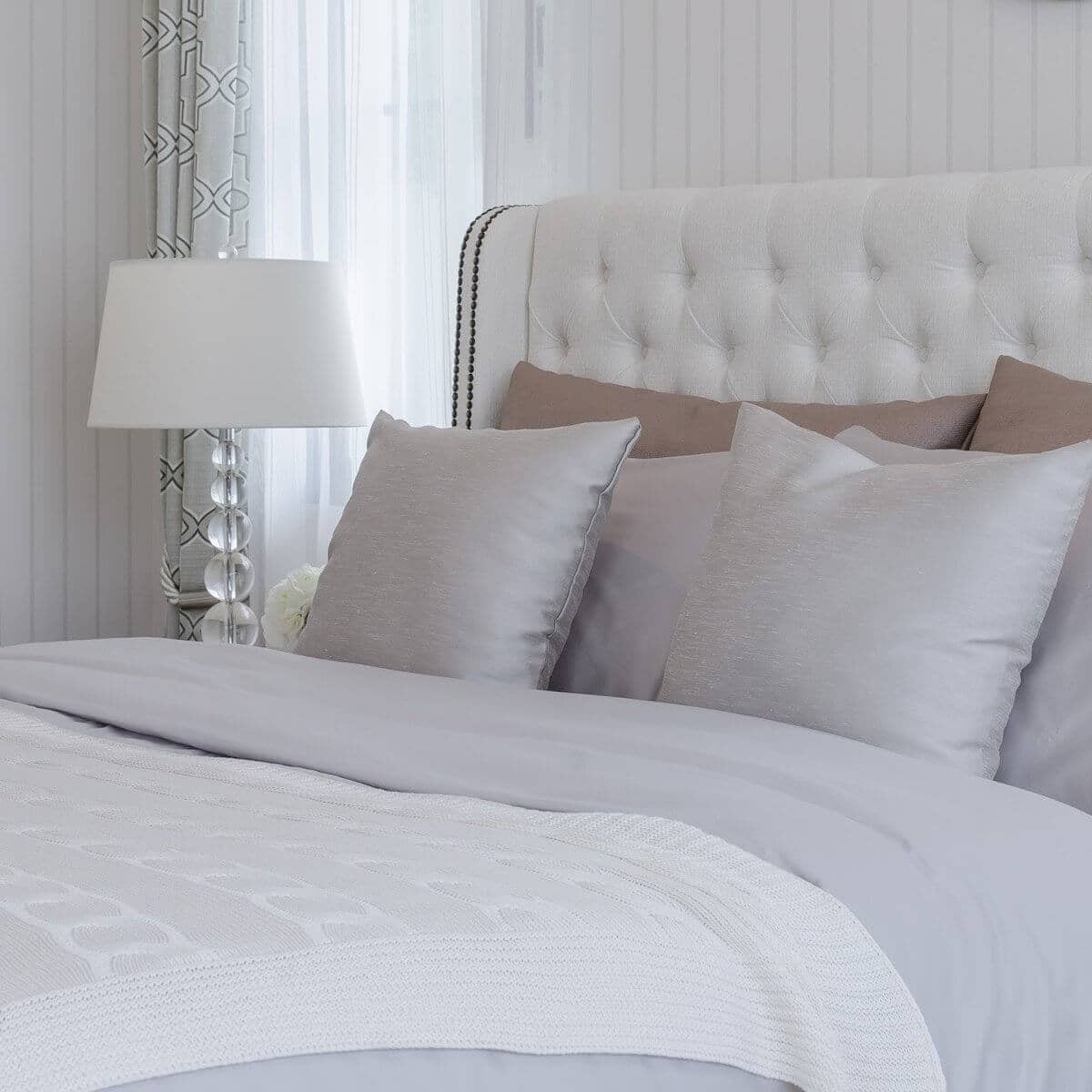 This has a silky feel. Sateen has a higher Thread count and a thicker weave, making them great options for winter and cooler areas.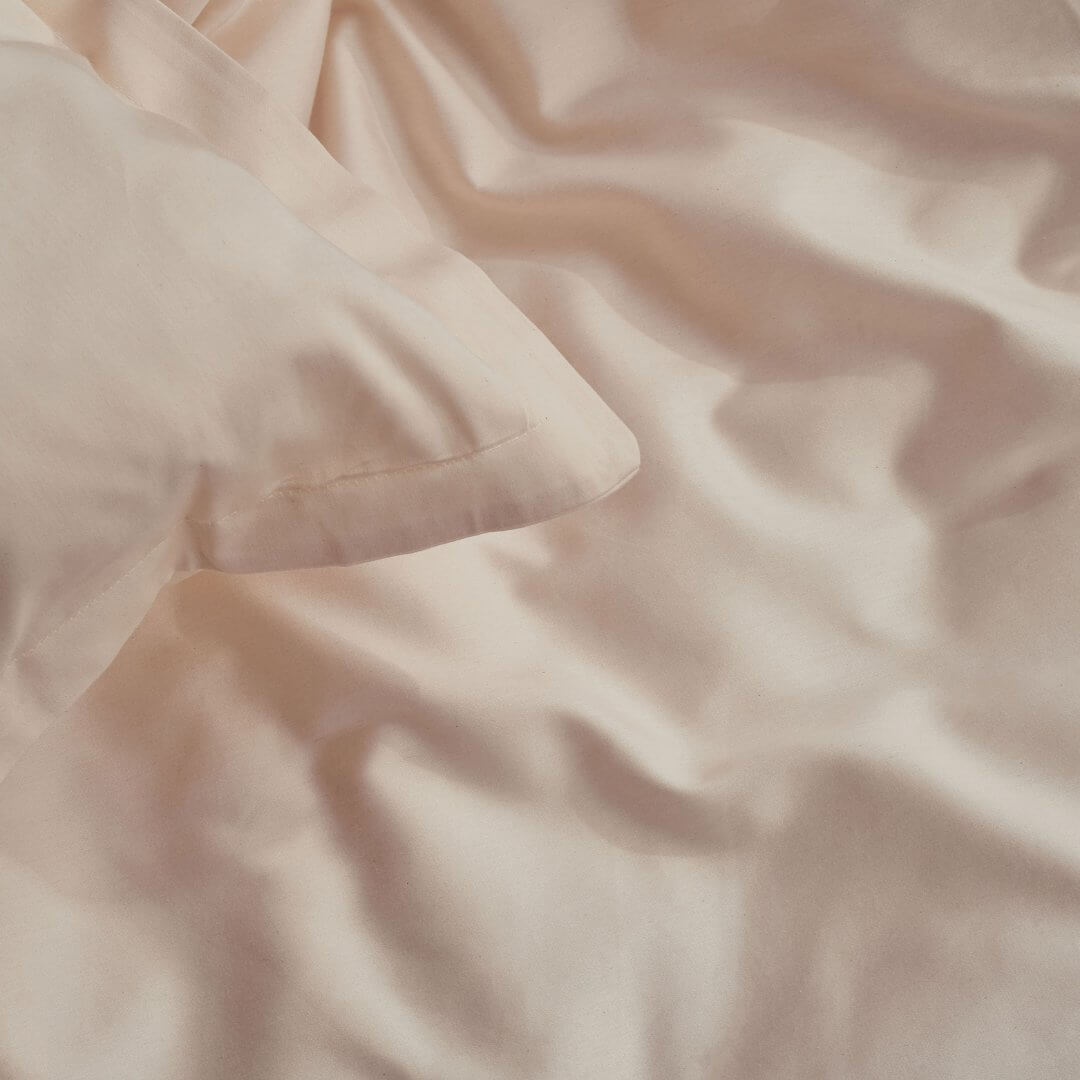 Percale is not as soft as sateen, but it is very crisp and clean, it is still softer than Pima though. These can be great bedding for the summer and for those living in hotter regions.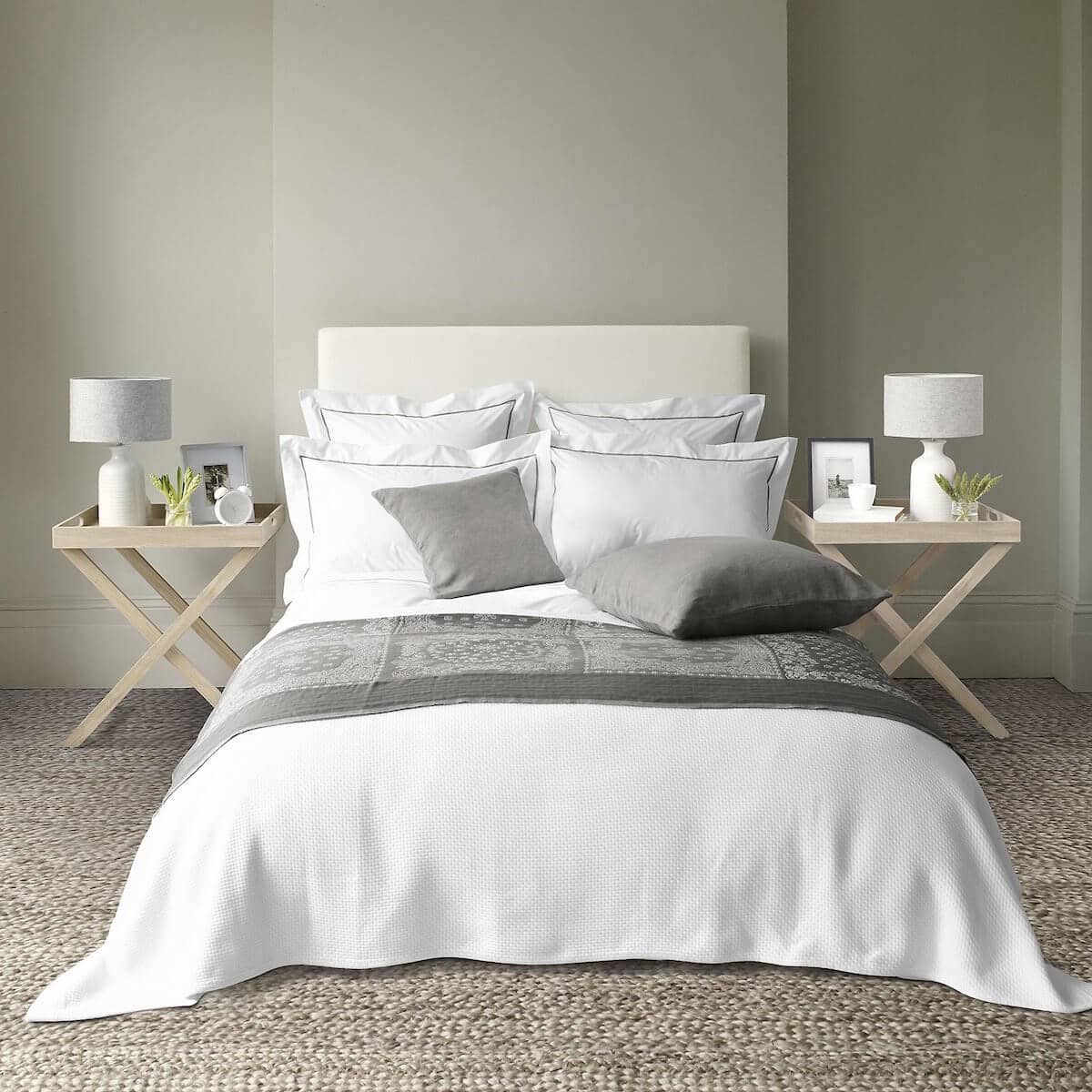 Flannel
Flannel or brushed cotton is thicker and cozier, the weaves are also looser. Take note though that when we say flannel, it can also be weaved from wool or synthetic material. So better double-check.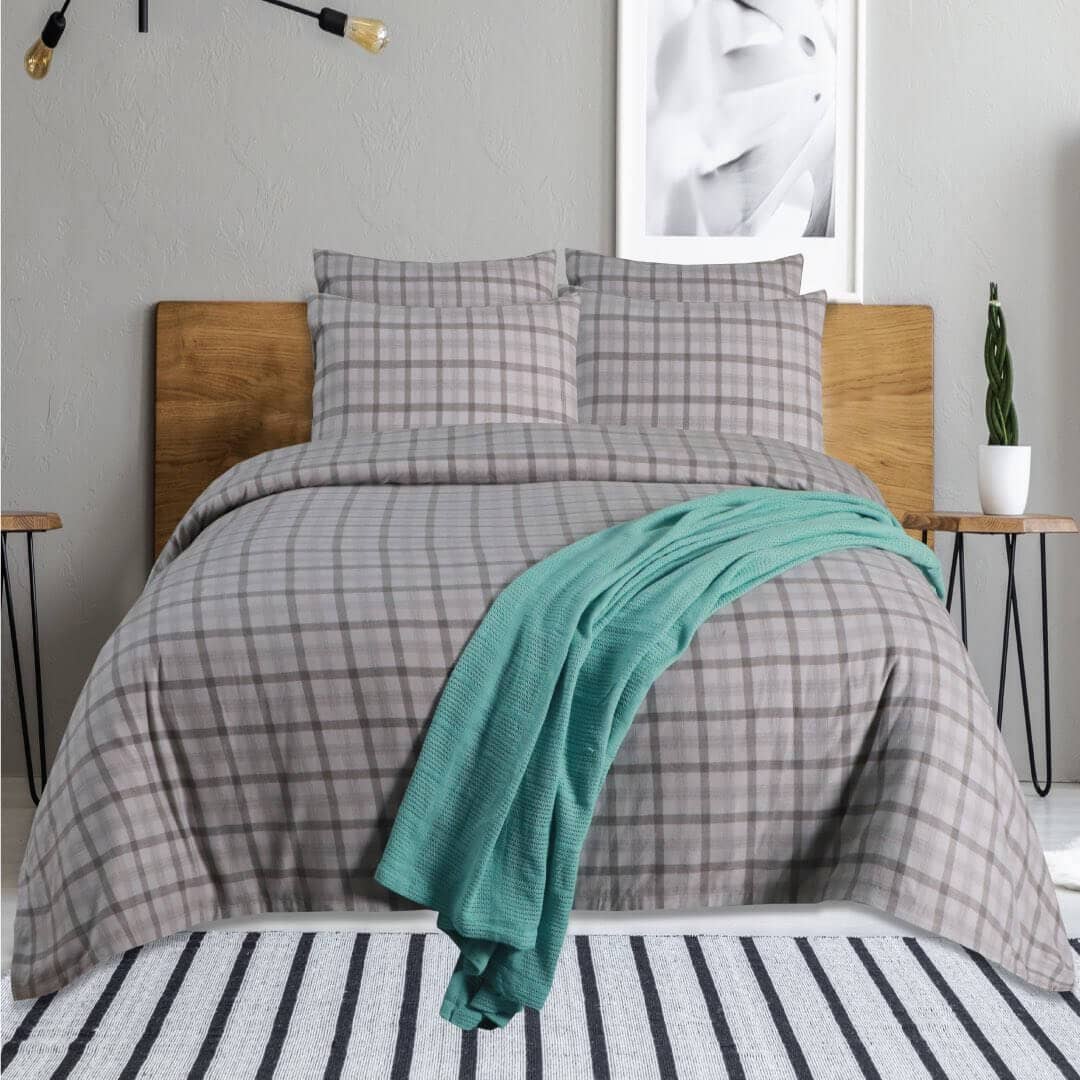 Thread count
The higher the thread count, the more elegant the sheets. And the more it will become softer over time.
To be sure, go for sheets that have a thread count between 200 and 500. Though an 800- 1000 thread count is bliss, it can also be very expensive. But you need not worry about wrinkling since the more expensive ones are somewhat wrinkle-resistant. 
But keep in mind that while the thread count is an important gauge in choosing your beddings, it's not the end and all. Thread Count may only apply to cotton.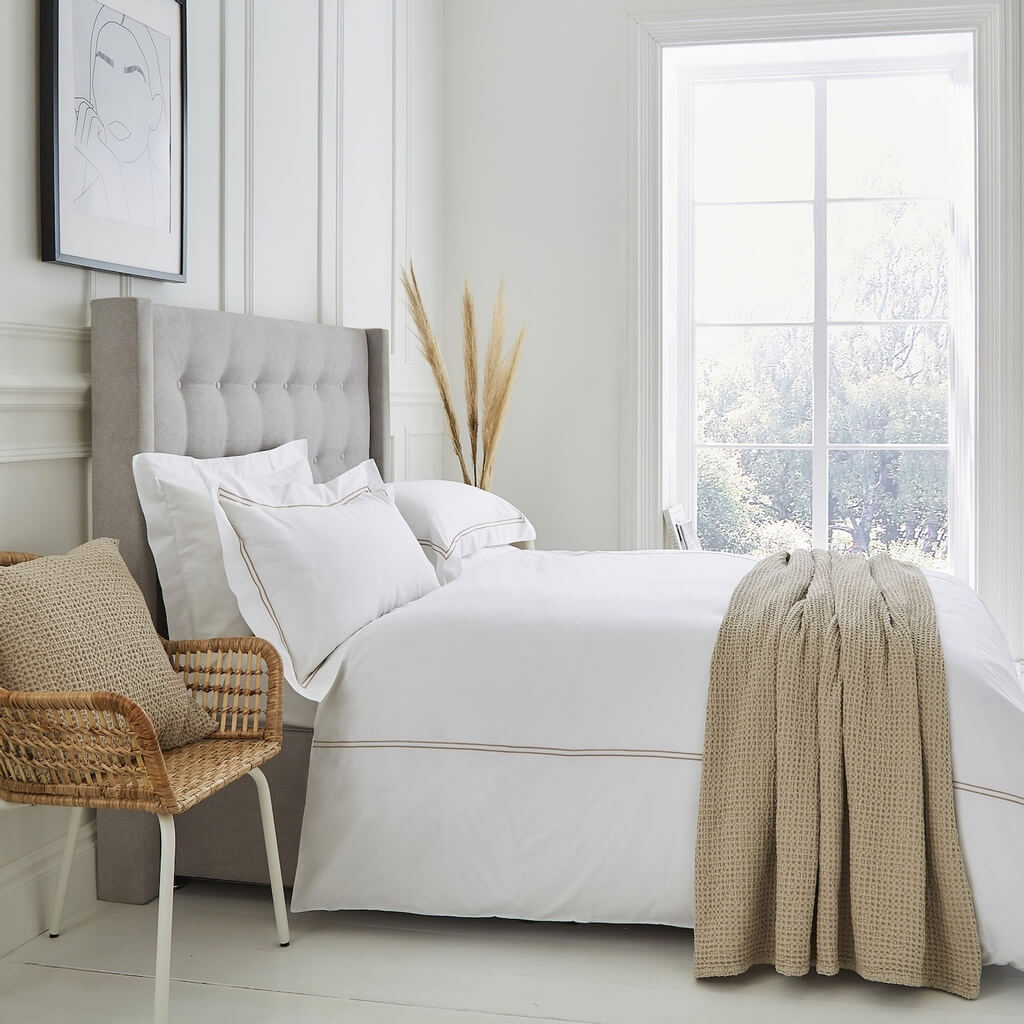 Sizing
When you're shopping for bed sheets and comforter sets, it's very crucial to know the exact size. 
If you have a queen-size mattress, naturally, you'd need queen-size bedding. Also, consider the depths of your mattress. 
This will ensure that you can sneak the sheets neatly underneath the bed, and the fit will be snug. Especially if you have mattress toppers, you may want to look for sheets that have deep pockets.