Those with extra weight need an extra durable computer chair. We're not just speaking about the seat depth or seat width, we're also looking for a unit that has the built and mechanism durable enough to handle heavy weights.
And here is what we have discovered.  
| | | | | | |
| --- | --- | --- | --- | --- | --- |
| Computer chairs | Height range | Seat width | Seat depth | Back width | Weight capacity in lbs |
| Steelcase series Leap plus | 15.5"-19.5" | 24.25" | 20.5" | 20" | 500 |
| Boss Office Products B991 | 19" -22″  | 22.5" | 19" | 23" | 400 |
| E-Tasker | 18.4″-23.3" | 20.5" | 14.96" | 22" | 300 |
| FurmaX Office | 16" – 19.5" | 21" | 21.8" | 21.8" | 300 |
| Aeron C | 16.8"–22.8" | 25" | 21.6 | 28.25" | 350 |
Steelcase Series Leap Plus
If you love the functionalities of the Leap chair but if you are on the heavier side, the Lepa Plus will be able to accommodate that extra weight. 
You get to enjoy the ergonomic features of the Leap. The Leap is also one of the more comfortable chairs you can sit on for longer hours. Thus making it a great option for those who need more back support.
The Leap Plus will have a wider seat for bigger hips. Though some may find the cushion might benefit from a little more cushion. So this is still a firm seat, but it's not too rigid and you can use it also for long gaming hours. 
The structure and build of this chair are the same as the Leap V2, it will be more flexible so it will be able to get the needed back support whenever your body moves.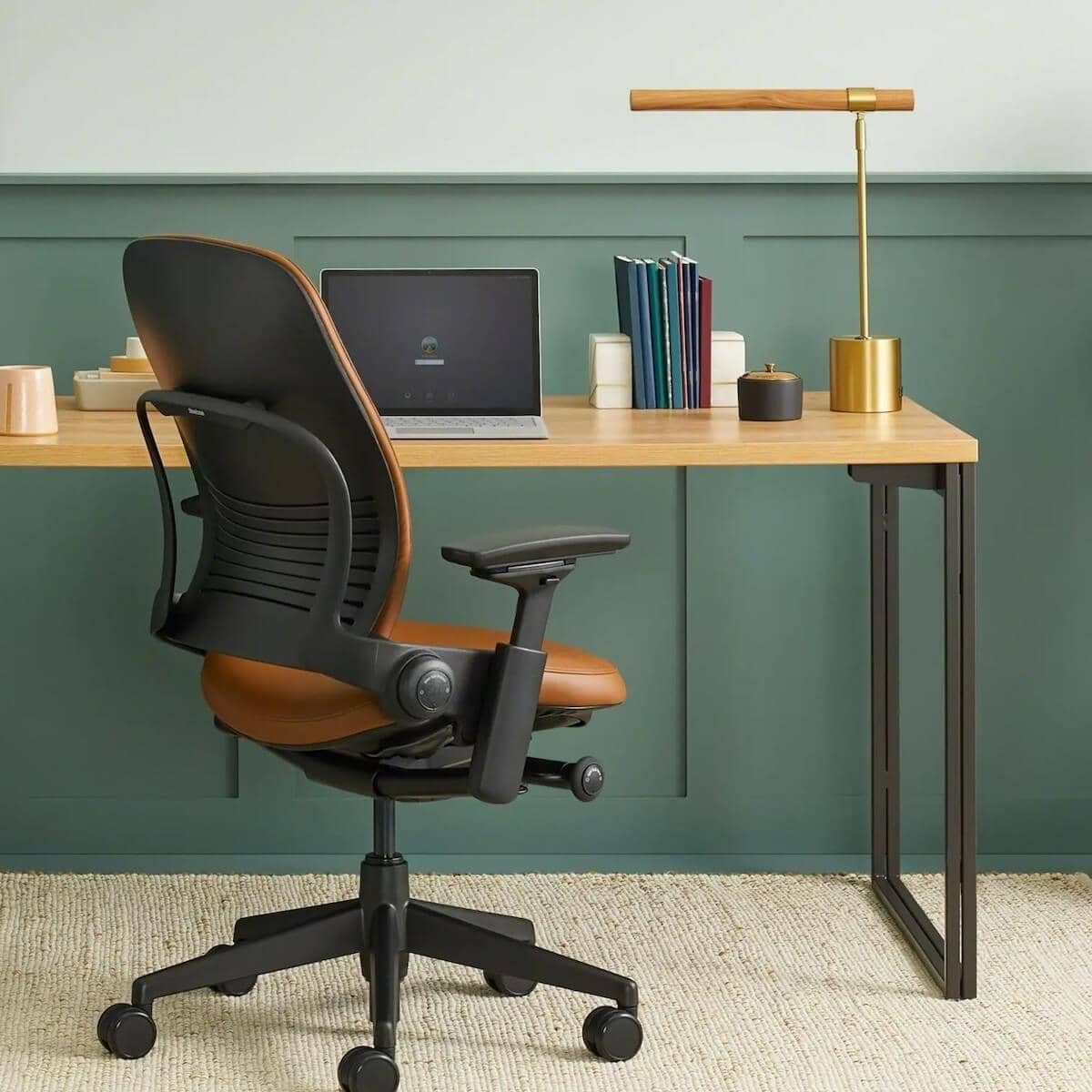 But aside from a thinner cushion, there are still some limitations of even a steeply-priced chair.
The least degree of the recline is a bit too far for some people. It's the opposite of Aeron being too forward. So not all will be able to use it for task jobs.
The tension is a bit stiff even in the weakest setting. So the support of the chair is still, overall firm, despite the cushioned seat and backrest.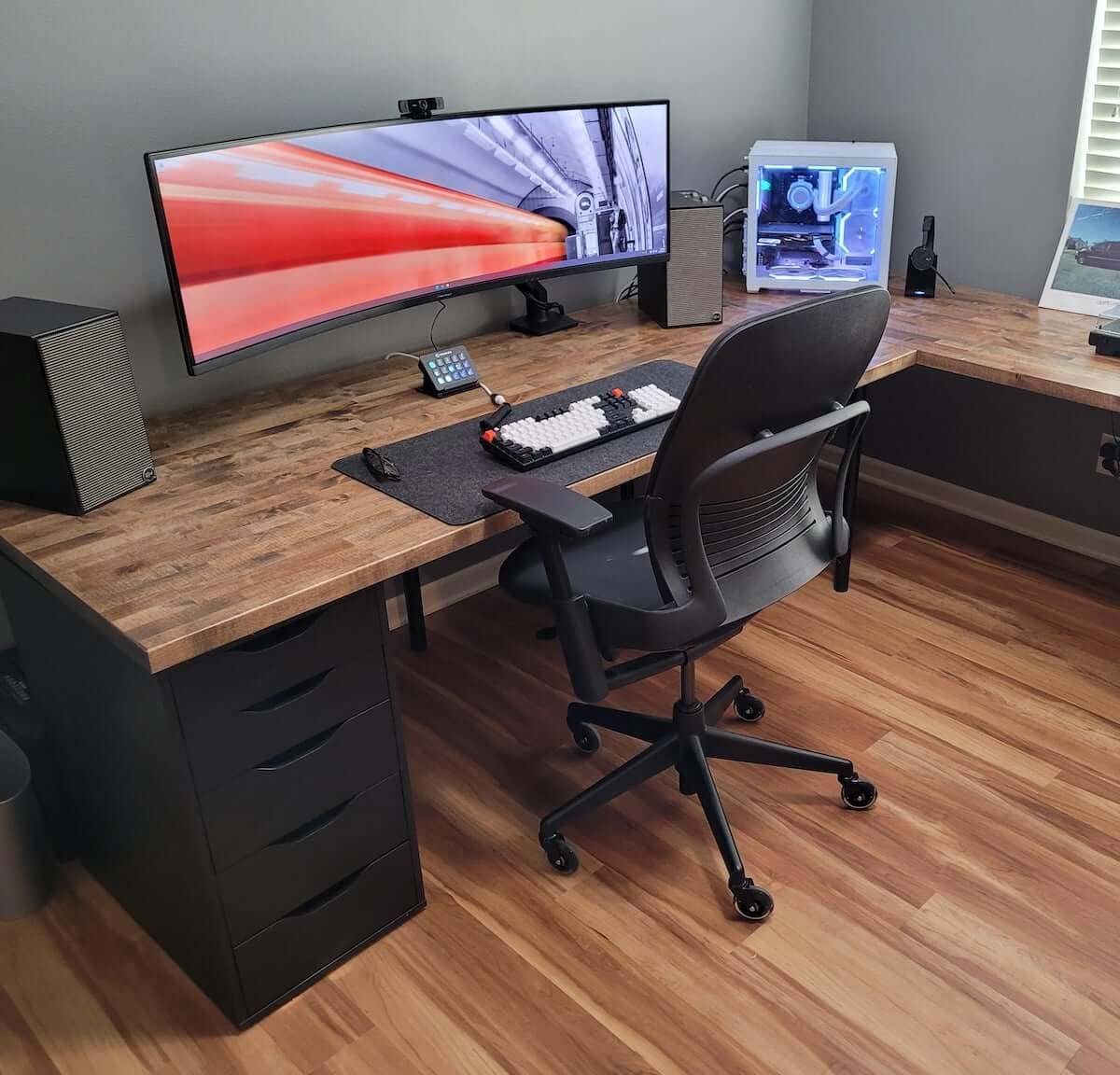 The Leap Plus can be used by slightly Petite users to those with average height, taller dudes might not find it as comfortable.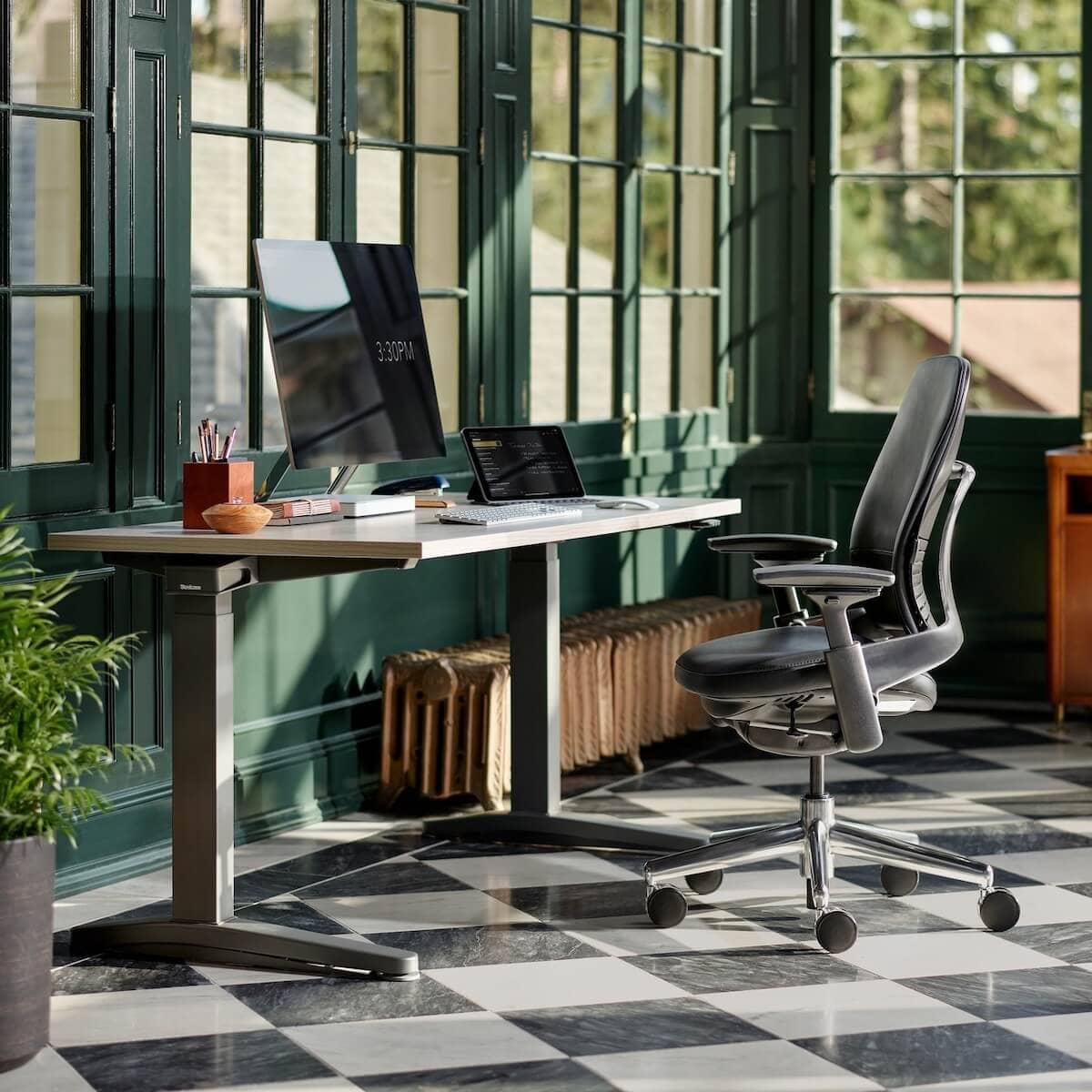 Boss Office Products B991
This big chair comes at a very affordable tag. And it offers a seating solution if you need slightly more cushion. Though keep in mind that this is not sublime plush, just padded and a bit thicker than Plus. So it will not give you that softness of memory foam. The arms have a layer of tush padding in them, though it's slightly thinner than what the seat and the backrest have.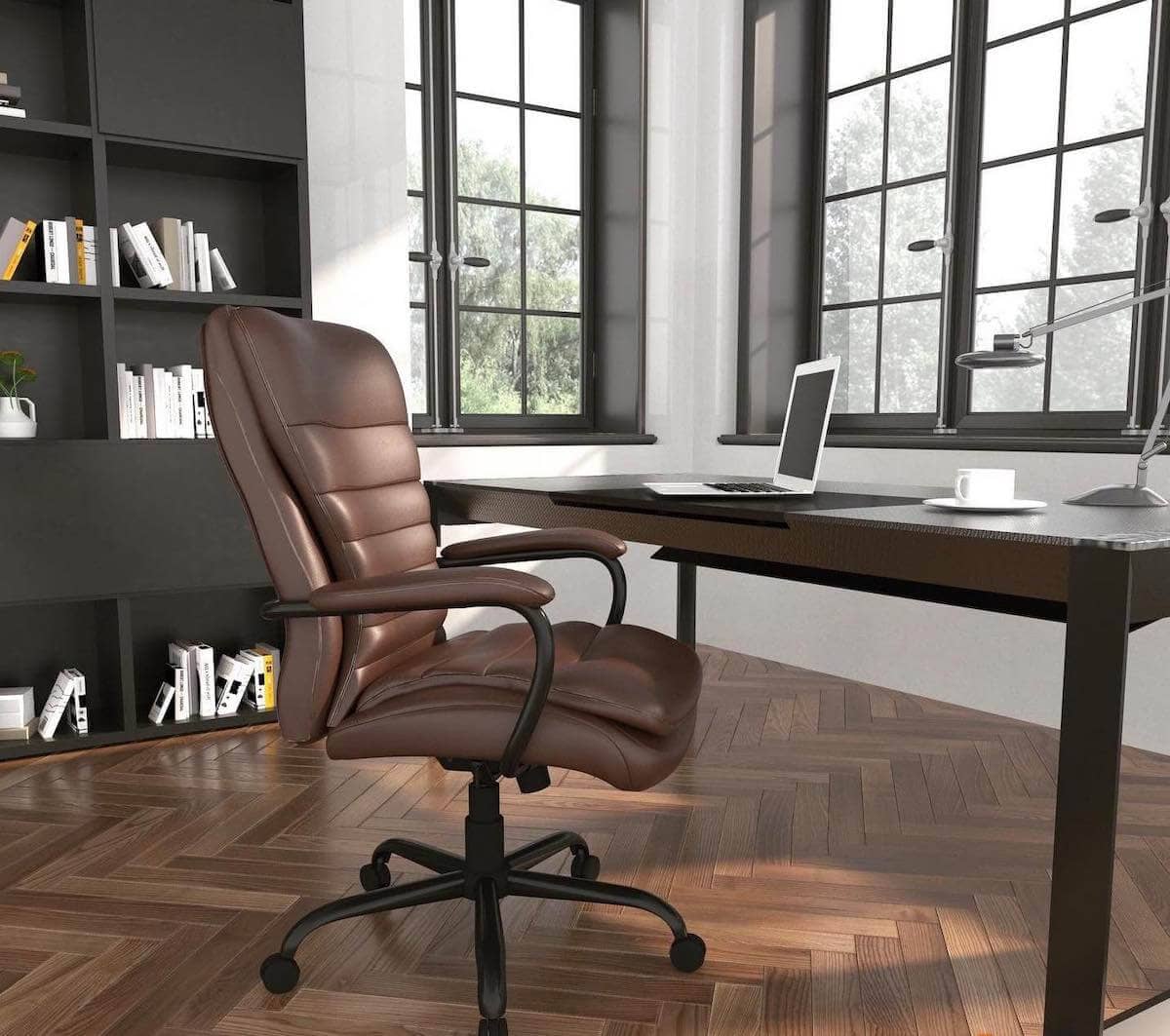 So we see this being a great pick for those who don't want firm support. It has a backrest width that is wider than the Plus, but the seat width is slightly smaller by 2 inches So, with the wider backrest, this will be suitable for those who have an apple-shaped body, or those with a chunkier upper body than the torso. 
Stability-wise, for a cheap chair it is impressively strong and stable. With an extra large seat width, the chair should have an extra heavy-duty base to ensure that it will be able to hold the extra beef. And this chair does have that. The steel base measures 27 inches, so it will not rock and is pretty stable. The chair has mostly metal parts and very few plastic ones.
As for the not-so-good stuff, the way the chair was connected made sense for the cheaper price tag. Over time there will be screws that will become loose. So retightening the screws now and then is crucial to maintain the stability of the chair especially if you've been using it for some time.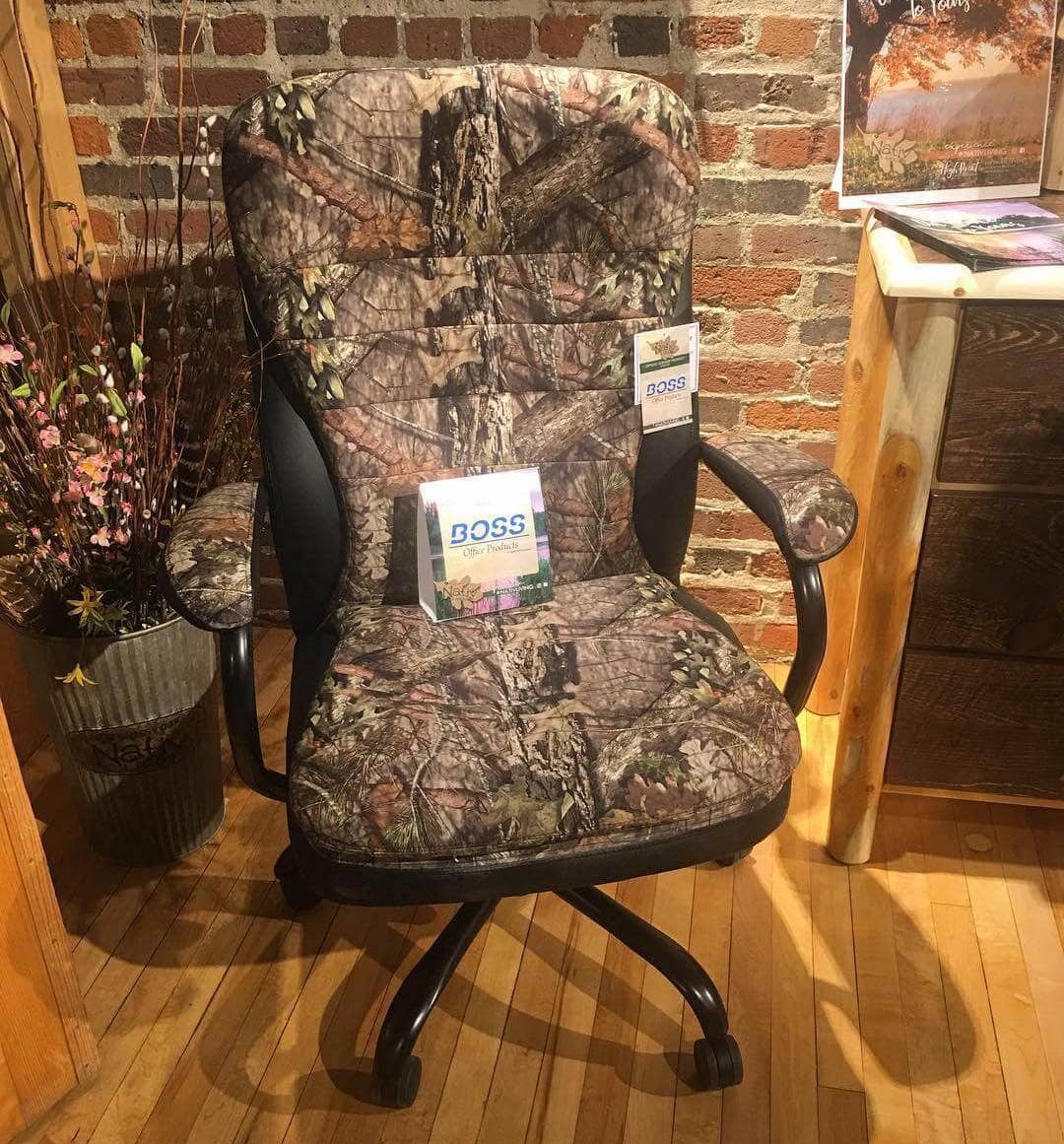 Also, keep in mind that this chair has more of an upright position, and can be a bit forward. So It can be great for tasking jobs but not for longer sitting. And even if it has a tilt, it will not be able to lean back sufficiently.
As for the lumbar support, it is basic.
Also, the chair needs a larger tip for Philips for the setup. And many would not have this in their toolbox and it's not included in the purchase. 
This chair is yes durable, we find it hefty enough for those who weigh up to 350 lbs and stand up to 6'4". Though heavier dudes might experience a little creaking sound.  
E Tasker
This non-obtrusive chair has a very simple design consisting of a mesh backrest and a cushioned seat. The seat is also quite plush and thick since it has some sort of memory foam layer. So it can be the comfiest compared to the other chairs we have. It also has a pretty affordable precise tag. But it can have that posh vibe that makes the chair even look more expensive than what it really costs.
Durability-wise, the 10-year warranty can vouch for the heftiness of the chair. So this is pretty strong for someone who weighs up to 300 lbs. Though it has armed it still has sleek aesthetics, so we also see this being an option in conference rooms. Provided all team members are women. Because the seat depth is a bit narrow so only petite and heavy women can use it comfortably.
Keep in mind though that the chair, like the Aeron, can tend to push you a bit forward. The lumbar support covered almost ⅓ of the seat. That will keep you from being able to scoot all the way back, so some may not be able to use the entire span of the seat. Thus, it may push you more forward. So consider this if you have this on your list. This might not be the best option if you are looking for one with more back support. It does not have an adjustable lumbar and instead, just relies on the S shape backrest for spinal support.
But it can rock quite far back. So you may be able to inject micro movements within the day.
Furmax executive chair
This is a padded chair with the executive chair. If you favor a more old-school and classic seating option, you may include this in your options. Though lacking ergonomic features, the backrest support is not awful, but not impressive. So this is for those who already have a good posture. This chair is void of ergonomic features that can push you to sit the proper way. 
The seat is not memory foam, so it's not dreamy, but it will provide decent comfort for 4-5 hours of use. The entire backrest is in one piece and measures almost the same, 21" can so it can accommodate those who have a wider upper body.
And since it has a high backrest, you no longer will yearn for a headrest, it already has one. So users with a wider and longer upper body will find it the most comfortable. 
The Furmax is then best for petite users up to those with average height. But make sure you do not have a pronounced need for back support. And even with the cushion, the seat and backrest are still a bit firm. So if you need to sit longer than 5 hours, make sure to stand up every hour or so. 
Aeron C
Without considering the comfort, it is best for those who stand 5'3" to 6'6". It does have a larger range but there might be some discomfort if taller users will sit on it. The frame might dig into the shoulders of taller people since the Aeron still has a mid-back seat. So we find it better for those who are slightly petite up to 5'8". 
The Aeron also has a pretty wide backrest, so those with the extra dimensions on their upper body will find this more liberating.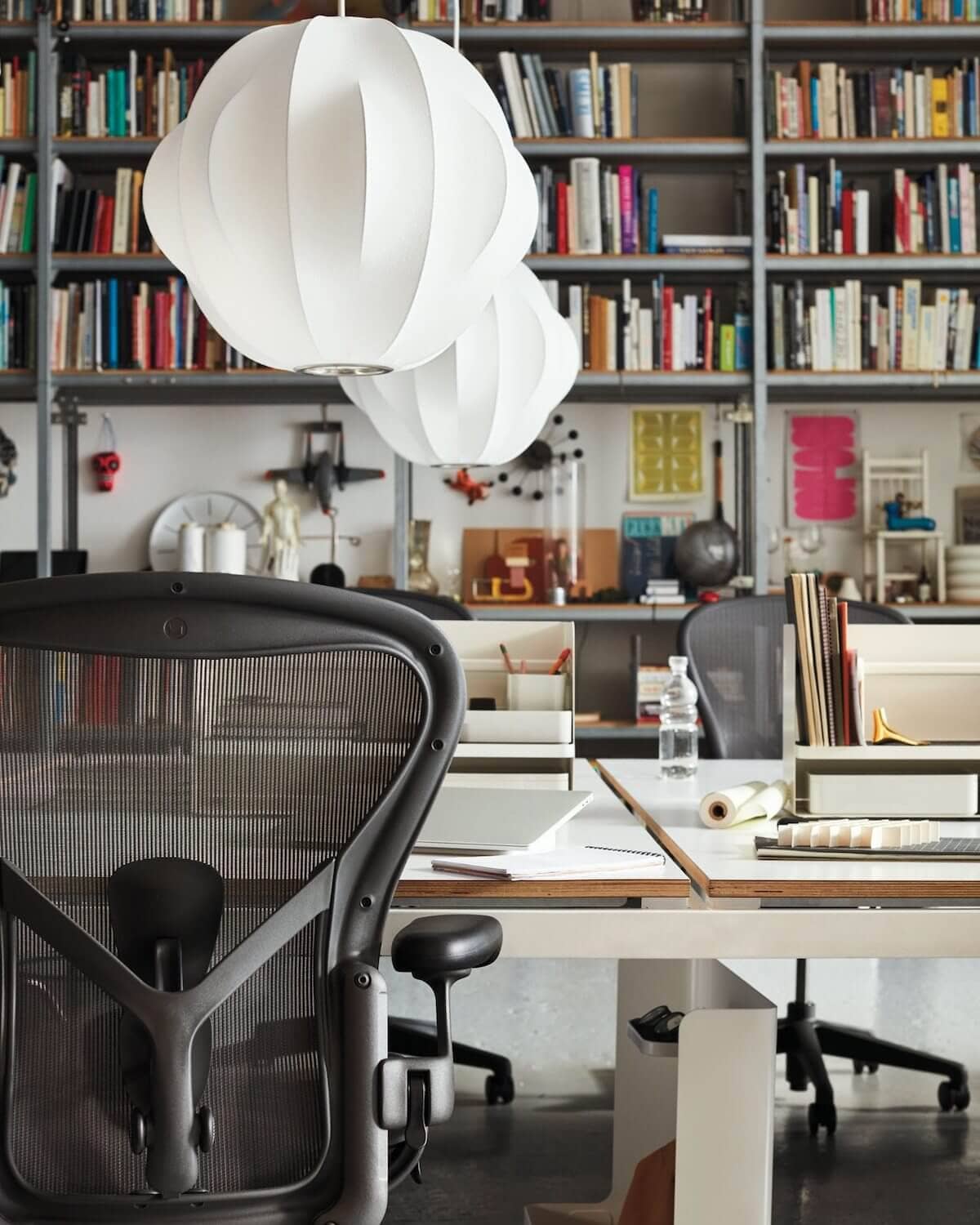 But despite the heftiness and durable build of the Aeron, it still looks sleeker compared to the other chairs. Most big units tend to be bulky, so the Aeron can be a refreshing option, especially for a minimalist setup. You do not have to deal with the bulkiness even if you are a big dude.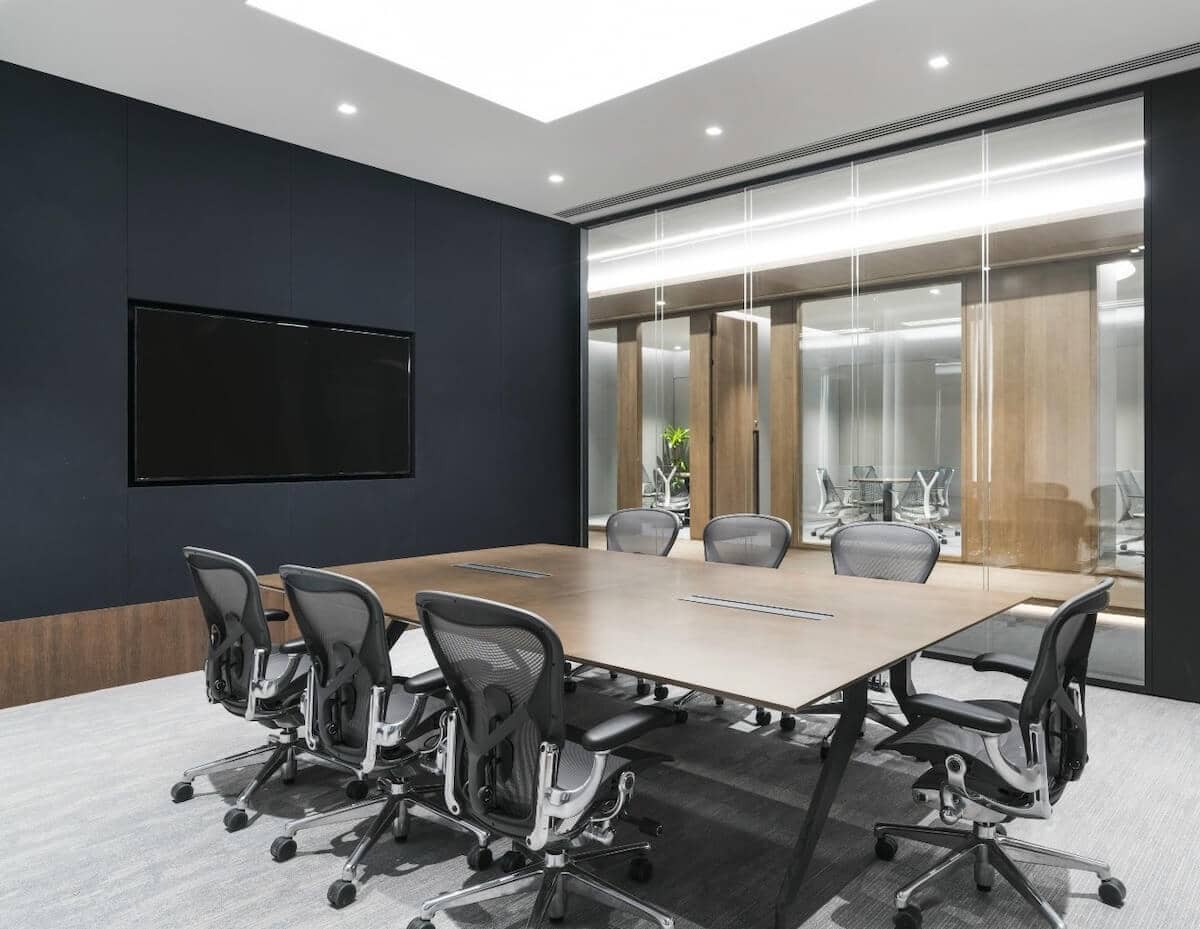 Also, Aeron is known for being way too forward. So make sure you are okay with this. The support is firmer than that of the Leap. Even if the lumbar is one of the best, it is still more rigid.  
Conclusion
Each of these chairs is designed to provide maximum comfort and support for users of all sizes, and they come with a variety of features that make them ideal for anyone who needs a little extra room.
No matter which of these chairs you choose, you can be sure that you're getting a high-quality product that will help you stay comfortable and productive at your desk. So if you're looking for a computer chair that can accommodate your unique needs, be sure to check out our top picks.