Scratchy and rough sheets will not give you a good night's sleep. Just like how mattresses are important for a blissful snooze, comfortable bed sheets are too. Bedsheets are often overlooked and this should not be. 
Did you know that you can create a hotel-like slumber abode with the right set of bedsheets? And we have listed just the best.
So get ready to do some bed makeovers.
LL Bean Ultrasoft Comfort Flannel sheets
When it comes to flannel sheets, LL Bean's one of your favorites. It keeps you toasty and warm yet you do not feel all soaked up in sweat the next day. 
This brand perhaps has one of the softest and most high-quality flannel sheets you can get in the market. 
We've also had our fair share of flannel disappointments, as we'd like to call them. Though a lot of brands can also keep you warm and toasty, the soft meter is not up to par compared to what LL Bean has to offer.
And one of the disadvantages of flannel sheets is that they keep piling up. You'll end up with what seems like pet hair every single morning. Some flannel sheets also tend to shrink. 
And even if you follow specific care instructions you have to do for flannels, over time, the shrinking will just leave you with almost half of what you had.
LL Bean is not only soft and cozier, but it also doesn't pile and doesn't shrink too. You can instantly tell that it is of high quality the moment you lie on it. There isn't an area or a section of the sheet that feels rough.
This does live up to its namesake. It's made of Portuguese flannel, one of the softest types of flannel there is. No wonder it is fast becoming a crowd favorite because despite the warmth you will not feel like you are trapped inside a bubble of heat the next morning. 
This often happens in other flannel sheets, they tend to be hot and sweaty. Also, it's not heavy, it somewhat feels light and air, and comfortably light for use all year round. 
 Brooklinen Linen Core 
When summer is just around the corner, it's time to switch to some nice and airy linen sheets. 
Linen is notorious for being comfortably airy and cool. So you often see bedrooms with linen sheets once the temperature rises.
Aside from the super soft and comfy material of these sheets. It's also quite versatile compared to its counterparts. 
You will be able to use these sheets all year through. It might not seem like a good idea to use linen aside from summer, but it is quite a temperature regulation. Well, unless for those harsh winter months. 
These sheets may seem a bit thin at the beginning. But this is made of a super dense weave. So albeit the seemingly thin material, it can provide you with toastiness and temperature-regulating comfort. 
These are made from flax and have somewhat of a texture and loose feel. But like other linen bedding, it tends to get softer the more you wash it. 
This is perfect not only for the summer months but also if you need to sleep on a more breathable airy bed.
Threshold Cotton Sateen 
If you're looking for some sateen luxury but can't afford the price, this is our best bet for you. Threshold is made of 400 thread count sateen. You will be paying half the price, but you will still be able to experience a bit of a luxury.
These sheets, despite the lower price tag, are quite solid. They are very comfy and toasty enough. And like linen, these tend to go softer as you wash them. Though we feel that these sheets have a higher softness core compared to linen.
So this is for you if you want a more dreamy bed to sleep on. You will be able to shrink into a bed of plushness, you'll find it hard to wake up in the morning. 
Also, we favored Threshold Sateen over its counterparts since it can hold itself well. This is a dainty and fragile sheet, like all cotton sateen. But the difference is, despite the fragility, it will not look unkempt in the bed. We know how it can be frustrating to always tidy up the sheets several times a day, cotton can be wrinkly and unkempt. 
Linoto Linen 
Line sheets often come in basic bland colors. So if you want something a bit perkier, you will be happy with what we have discovered. 
These linen sheets rise above the others with their colorful options. So you don't have to get stuck with white or beige sheets. It has around 29 colors, so that will make you feel like a kid in a candy store. 
Also, this is one of those sheets that doesn't use chemicals or pre-wash enzymes so you can be sure this is 100 percent natural. 
Why would you decide to go for these sheets? If you want a crispier linen or a traditional feel then this is a gold one. Remember, it does not use any pre-wash enzyme or chemicals to render that lived-in feeling. This also makes it crispier.
It does not seem stiff or scratchy. So even if it is not luxuriously soft, it is decent to the skin and does not snag. To manage your expectations, you have to get it washed several times before you can experience the softness. 
 Sijo Tencel 
If you find the moisture-wicking capacity of cotton lacking, then it's time to try out a set of Tencel sheets.
These are also superior to caution when it comes to some aspects. As we mentioned above, it is more moisture-wicking. So you can expect 70 percent better performance when it comes to this. That will also make it three times more absorbent than regular cotton.
Cotton is the first thing that comes to mind when you say absorbent. Bet you haven't yet tried tencel sheets before. And Sijo is one of our favorites.
You can rub your legs against the sheets and it will feel very silky and soothing. Sijo sheets are also very durable. You don't need special instructions to wash them and yet they will still be in their best shape. It does not snag and will still feel the same luxurious silkiness. You may even be able to compare it to your silk pillowcases and bedding. 
Tuck sheet
If you cannot leave your love for cotton but wished it performed better, why not go hybrid? The Tuck sheet is a combination of cotton and Tencel. These are absorbent and moisture-wicking. Some may be adamant to change to tencel right there and then. So these hybrid sheets will give them the best deal.
You will still be able to experience the same coziness of cotton. But since it has tencel in it, it will be able to be more moisture-wicking and more durable. 
Cotton is notorious for not being able to hold itself well over time. So with the addition of Tencel material you can expect these sheets to last longer than your regular cotton bedding. 
And oh, this is our top choice for a hot sleeper. It's amazingly light and airy, perfect for the summer season too.
Cuddledown Hotel Sateen
We have a couple of bed sheets that feel very soft and warrant a good retreat. But if softness is the name of the game, then these sateen sheets are in the running, up and about, and even at the finish line.
These sheets are incredibly soft and silky, just like the ones you see in luxury hotels. 
It's also wrinkled free so you don't have to fix the bed more often than you should. 
The cotton fibers are also combed, so these will not poke you in your sleep. So that also renders it plush softness and smooth. 
Though the downside is that it's not the strongest in the bunch. But it will decently last long enough, it's just at the bottom of our top picks when it comes to strength and durability.  
 Delilah Organic Cotton
The ultra-soft and plush comfort coupled with a sustainable effort to manufacture the fabric does warrant a heftier price, but not this brand. Who knew that organic cotton can be economical too? 
Delilah sheets do not carry a hefty price compared to other organic cotton sheets. You get to stick to your eco-friendly lifestyle. At the same time, this organic cotton can give you a different type and level of comfort in your sleep. Unlike traditional cotton, these are more durable and will be able to hold themselves up longer after several washes.
Also, it is satisfyingly more durable. Though one of the disadvantages is that it can suffer a bit of shrinkage when washing. But this is one for the books if you're looking for organic cotton sheets.
Bedvoyage Bamboo Rayon
Like linen, bamboo is a favored material for hot sleepers. You'd also be amazed that bamboo is surprisingly soft to the touch. There is also one of the more durable materials you can use, but at the same time, they are also silky, almost like delicate young skin.
So this can be a great value for the money. The sheets can withstand multiple washings and can hold themselves very well but still feel luxuriously soft. 
These are also superior to cotton sheets. So if you're looking for a more sustainable option than cotton, the BedVoyage bamboo sheets can be a great contender. It is wrinkle-free and can resist bacteria. So even if you sweat in your sleep, it will still feel fresh in the morning.
Cozy Earth Bamboo 
You may find number 9 bamboo bed sheets soft, but we have found a softer and plusher one for you. Cozy Earth. is perhaps the softest and most luxurious bamboo sheet we have tried.
It feels very silky and satiny soft, almost like silk. Yet it still had the same properties as bamboo. It is moisture-wicking, airy, and resists the smell of sweat. 
But keep in mind that this is not a budget sheet, this is more for those big spenders who do not want to spare any dollar just to get the softest and silkiest where they can get their hands on. 
This is also hypoallergenic. So if you have kids with you or you are allergic, this will be able to give you a very blissful slumber. Most say that it feels like butter on warm toast, and yes, they amazingly do.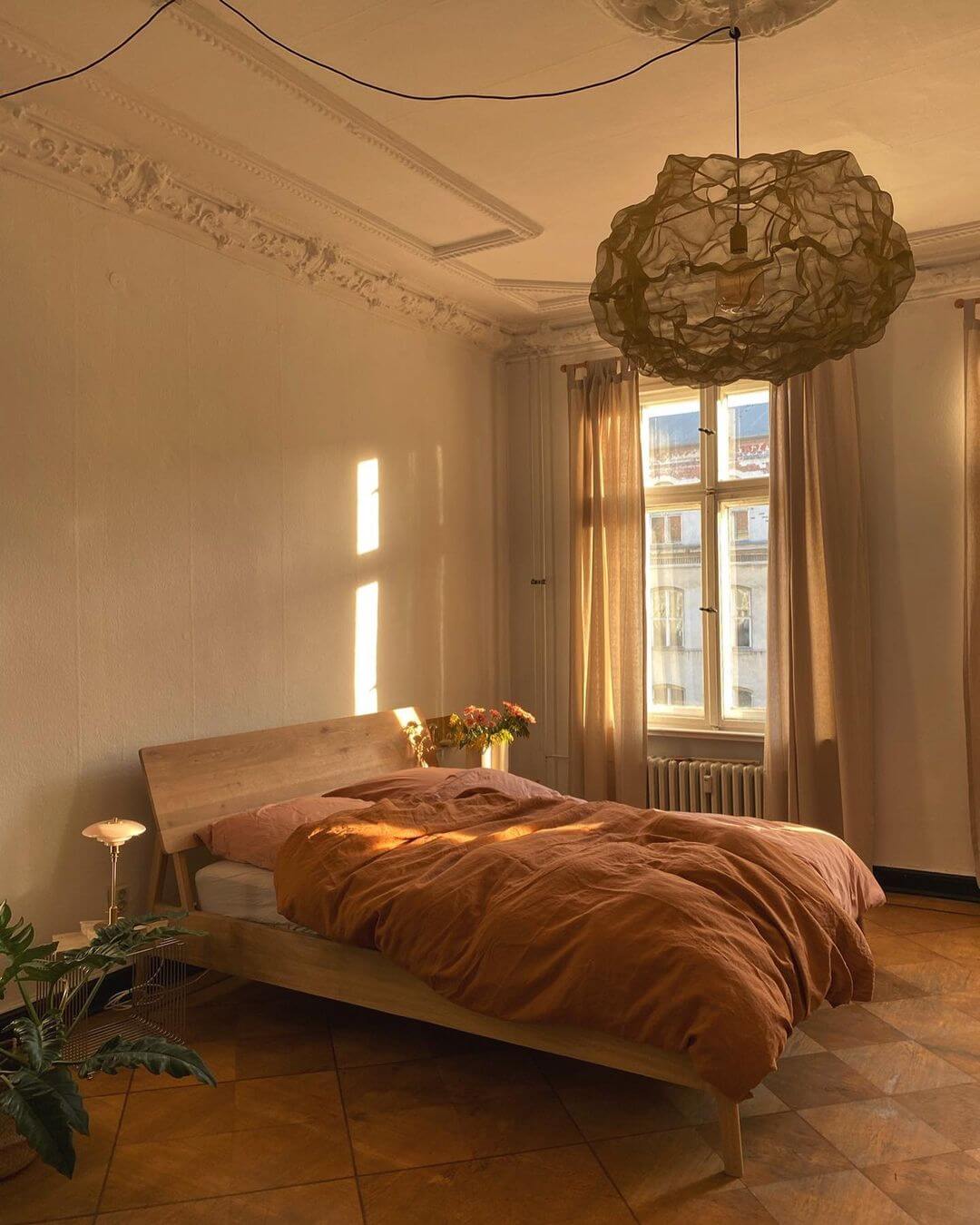 From budget to luxury, you can't go wrong
Yes, even if you're looking for budget or hotel-priced bed sheets, you can trust us 
These are often overlooked but you have to pay more attention to the sheets you sleep on. 
Some sheets are more toasty for the winter like flannel. There are also more absorbent ones like cotton and linen for the hotter months. And really, you have tons of options. And not all bed sheets can offer the same experience even if they have the same raw material. That's also the reason why we've come up with this list, so you know what to is the best depending on your preferred material.