Quality mattresses can run a tab on your budget. And since sleeping is a very important facet of life, many are willing to invest in a mattress that can provide them with the most comfortable and dreamy sleep.
But what if you are on a budget? Does it mean you're destined to have troubled sleep and a bad back in the morning? Not really! We've found just the mattresses that you need. These are valuable finds that can still give you a good sleep.
Top 5 best value mattresses under $500
Zinus green tea memory hybrid
This hybrid memory mattress from Zinus is our top pick when it comes to support. It has a high motion isolation score. We find this very suitable for couples who are on a budget. You get that decent support and spring feel all at the same time. It is also able to stop movement transfer so you will still get sound sleep even if your partner is tossing and turning at night.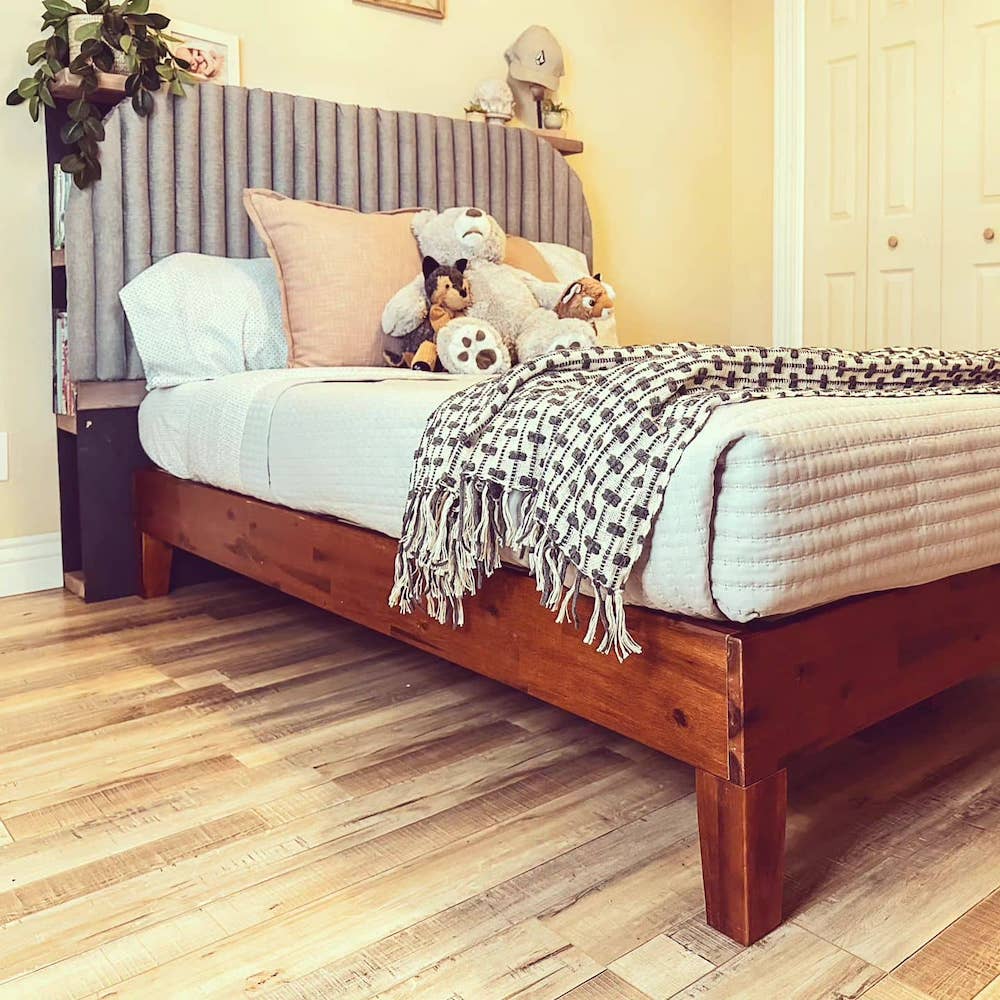 When it comes to edge support, this also fared great. You can sit on the edge of the mattress and it will not sink. It will be able to hold itself for longer so you can get the most value from your purchase.
The top of the mattress lends a subtle push comfort, not too dreamy though, but enough to help you get a good night's sleep
The comfort is somewhat on the finger side. So back and stomach sleepers alike will find this the most suitable. Side sleepers, on the other hand, may feel that it is too firm for their shoulders and hips.
NovaForm Comfort grande
This is a knockoff of other more luxurious mattresses in terms of thickness and density. It has several layers of foam that feel akin to premium brands. 
You can feel that luxurious top and dreamy softness, but it still has that strong edge support. So this will be able to maintain its integrity and shape for a reasonable amount of time.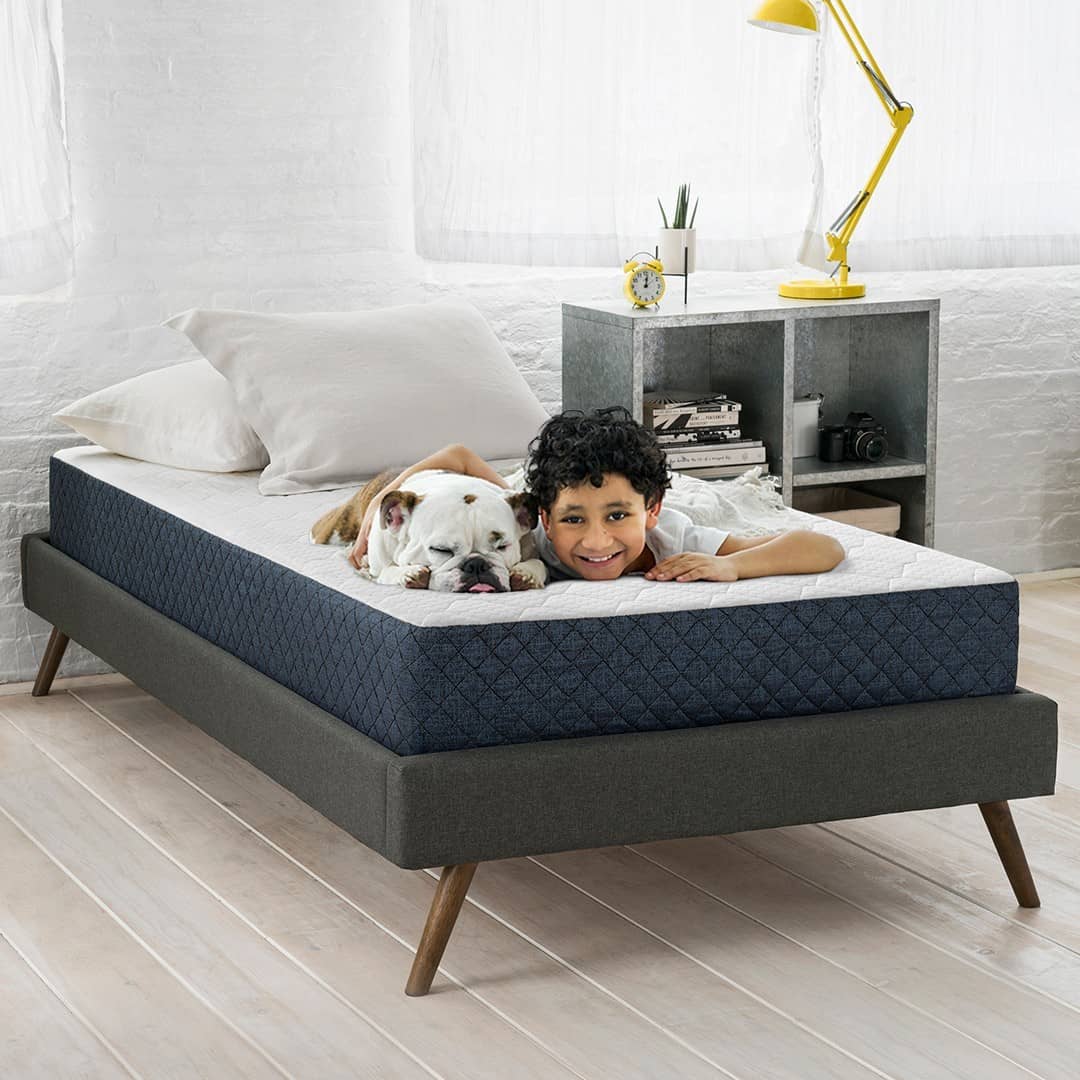 It also feels quite flexible. So you get a subtle hug-in-a-mug feeling. You can feel a bit of a cradling-in sensation while having that decent support for all the areas and zones of your body. 
The extra thick design is also what sets it apart. At a price of under 500, you get that extra support from the thick foam. But at the same time, it doesn't feel too hot. It is, on the contrary, rather soothing and cooling. 
The comfort leans towards soft to medium firmness. So it is a great option if you are longing for something more dreamy yet affordable.
Ikea Hesstun
This may not be plush and soft like our number two pick, but it does offer substantial support. This mattress from IKEA has these micro coils that can conform to the curve of your body. Thus, giving you sufficient support as you doze off.
The comfort sits on a medium-firm level. Though not plush, you can still feel a certain dose of softness with the plush Euro-top. But keep in mind that it's not going to be a cradling comfort, more like a lie-on-the-bed experience, just with a tad bit of softness.
It also has inner coils at the bottom of the foam. This makes Hesstun quite bouncy and responsive. Keep in mind that the overall feel of the Hesstun is like that of a traditional spring mattress. So if you want that cradling memory foam feel, this is the opposite.
Sienna
This mattress is our top pick for stomach sleepers. Skinny and light-back sleepers will also find this quite sufficient. Among its contemporaries, it has impeccable body contouring features that can help relieve pressure. 
The downside is, when it comes to edge support, this is not the best. The side of the bed can easily sink when you sit on it and also takes a while for it to regain its natural form.
When compared to the Nectar mattress, it has a firmer comfort. So it will give you more lie on the bed feeling. That's why side sleepers might not find this comfortable since it will not allow the shoulders and hips to sink comfortably.
Dream Foam Essential
When it comes to a budget memory foam mattress with an akin to the luxe feel, this is highly recommended. It will also be a cooler option and has some heat-dissipating materials.
As with its namesake, it has that plush softness, almost too soft for side sleepers. They might find it hard to get out of bed. It might pull you to the center. 
But when it comes to plush comfort, this one's for the books. The layer of memory gel will also keep you cool even in the hotter seasons.
The 5 Value Mattresses Under $300
Queen Ashley
 It might be hard to score a mattress with this price, but we've got several on our list. You can still get decent support and an acceptable level of comfort. 
This mattress is quite a surprise. You will be able to get that lovely pillowy soft feel but at the same time, support will not be sacrificed.
 The comfort leans more on firm, so it's best for stomach and back sleepers. It does have a nice balance of softness and reinforced support.
And it is also quite airy. Being an innerspring mattress, it has enough space underneath to allow for adequate air circulation. This also renders the mattress quite durable and less likely to sag. 
But keep in mind that it can be bouncier and might not be great at motion isolation.
Sleepy's Basic
Another firm mattress is up and running on our list. But this one has better motion isolation than number 1. So those couples who are on a very tight budget can consider this mattress. It is also durable and can hold its form. So it would take time before a new and upgraded mattress is warranted.
But consider that this mattress is thinner than standard ones. At first, you might find that it feels less supportive since it lacks layers and layers of foam, but it is made of high-density base foam that can maintain the stability of the mattress albeit being thinner. That's also the reason why this is most suitable for skinny or average-size sleepers. Heavier couples might find themselves sinking, which will also shorten the lifespan of a mattress. 
The top layer is less than an inch. But it feels decently soft and plush.
This mattress is also more lightweight. And is a great choice if you're looking for something more portable. It can be an extra sleeping solution for guests. It's going to be easy to set up and stow away after use. 
Olea Sleep
If you need a mattress that can give relief from the pressure points along your spine, this is highly recommended. 
The comfort is around the medium firm, so a lot will also be able to appreciate it. It's not too firm and not too soft, it just sits in between. This is going to be an average Joe type of comfort.
You can get that good support and it contours the areas of your body. It feels very stable and rather balanced. We feel that it has an even weight distribution so there will be no sore spots. This can also help improve spinal alignment. 
This mattress also feels cool on the skin. With The cooling gel on the top layer, you will feel comfortable most days of the year. 
Another advantage is, the motion isolation, though not impeccable, is enough for couples who move during the night.
Secretland Mattress
This is a hybrid mattress that combines the benefits of an innerspring material and a foam mattress. The foam is made up of high-density material. It is durable but soft at the same time.
This is a good choice for those who love the feel of a traditional spring mattress but want to upgrade to a more cushy one. The individually wrapped coils of the Secretland will give you quite a bouncy feel. But at the same time, it can offer more support. It has 3 layers of memory foam, so you can also expect subtle body contouring features. 
The caveat, this mattress can be hefty.  
Primasleep Premium 
Like the Olea Sleep, this budget mattress has great pressure relief features. While number three is focused on the spine pressure points, this mattress can give better support for the hips and the shoulders. 
It is quite dense in the middle and soft on top and has a medium firm comfort. So combination sleepers will sleep the most dreamy  
It is also very cool. You can feel body heat is well dispensed making up for a more comfortable sleep. To add it up, the cover is quite soft. This combination will lull you to sleep even if you are on a budget.
Oh, remember that you need 2 days to fully inflate this mattress
Budget mattress Buying guide
We've scraped off the budget on this consideration. But what are the things we have to look out for when buying a value mattress? Is it the same as shopping for a mattress regardless of the price?
Quality materials
Good materials are often tantamount to more expensive prices. But that does not always have to be the case, well not exactly. While there may be no value mattress that can have the same construction and same quality materials as high-end ones, never settle just for anything
We are after the second best. These may not have the best materials, but they will be similar to what premium mattresses have, at least close to them.
Sleeping position and comfort level
The basics still apply here: soft medium and soft mattresses are for side sleepers while a firmer one is better for back and stomach sleepers.
Combination sleepers will find themselves having a wider smorgasbord of choices.
Other factors
Like premium mattresses, budget ones can also come with other features that can appeal to your needs. 
For instance, a mattress infused with cooling gel will be more soothing and cooling, a better pick for sweaty sleepers. 
A great motion isolation score is preferable for couples. And good edge support performance is practical for those who tend to sleep on the side of the bed. Or if always side on the side, then you need a mattress that will be able to hold its form and not sink in.
Mattress type
The type of mattress is relevant to the comfort, or the type of comfort that you prefer at least.
We have a combination of innerspring, memory, and hybrid mattress up there. 
Those looking to get the benefits of different types of material should opt for hybrid ones. These can highlight the pros of each material while downplaying the disadvantages.
But if you prefer a more traditional bouncy bed, then innerspring mattresses it is. 
Sleep well even if you are on a budget
Being on a budget does not mean that you will be deprived of good sleep. Just pick the right one from our list of value mattresses under 500 or 300 dollars, and you're on your way to snooze land.  
Also, budget mattresses are great solutions should you need an extra bed for guests. You can help them get a good sleep even if you can't buy all the expensive mattresses that you want and need.
Related post: