How to tell these two mattress sizes apart?
Very easy. All you need to remember is that the difference between these two sizes is just the length. They have the same width, mostly between 38 and 39 inches, but one is longer than the other.
With that tad bit of a difference, would it matter if you use a twin instead of a twin xl and vice versa? Let's see.
A  twin may be more suitable if…
Here are some key points where a twin xl would be a better choice.
You're over 6 feet tall.
With the twin xl being a longer mattress, it is better suited if you are 6 feet and above. But keep in mind that It's a mattress for a solo bed. So even two short people will not fit into it.
That's why when choosing mattresses for teenagers and young adults, it's best to get a longer mattress. This will give enough room for allowance. So in case your kiddo grows to 6 feet, he may still use the same mattress and still find it comfy and sublime as it did several years ago.
So this can also be a more economical choice. Though you have to spend more upfront since the longer dimensions would mean additional costs for the materials. Twin xl costs about $50-$150  more than the twin type. But this can pay off since you can use the same mattress for several years.
Imagine buying a twin for a lesser price and after a year or even less, then came the growth spurt. Boom, you have to get a new one that is longer. So might as well spare yourself from the additional cost in the future. Spending a few more dollars to get a longer mattress will still be cheaper than buying a new one.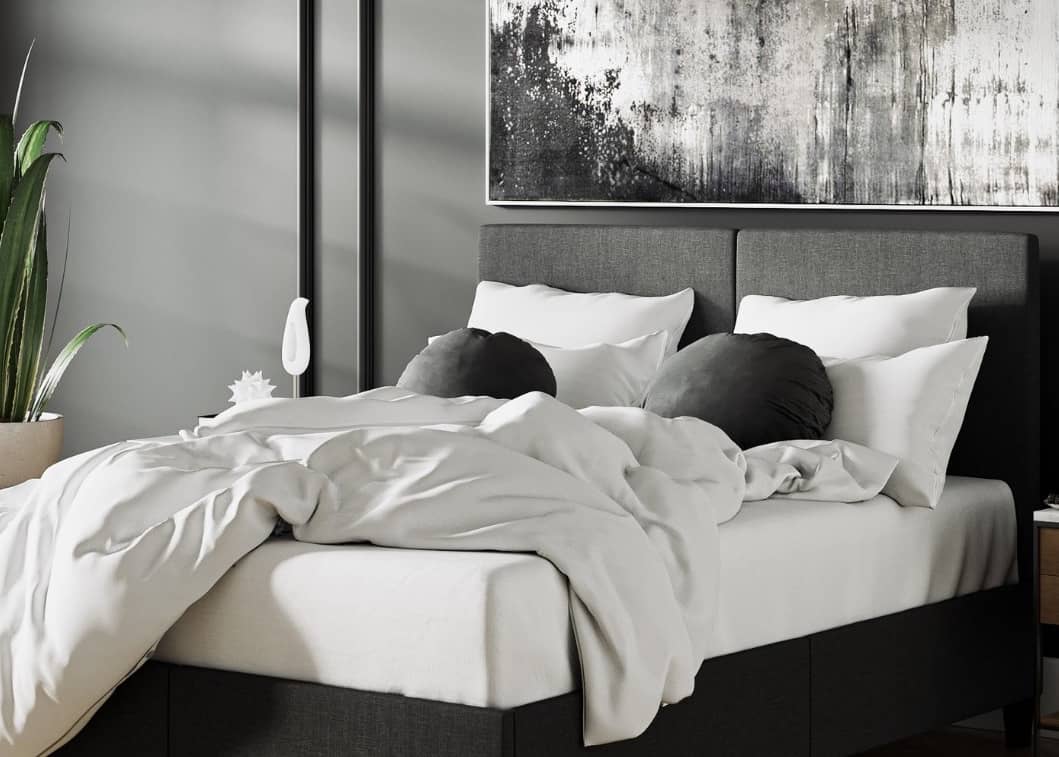 A  twin xl size may serve you better if…
Twin mattresses can still be used for growing kids. 
The gene pool can help you decide. If your kid is less likely to grow taller up to 6 feet, the cheaper twin may still be a good choice. But of course, there are still some risks involved. They may still grow taller despite having short parents.  
And this is where you have to weigh that risk vs the additional cost of getting a  longer mattress.That's why those on a very tight budget may still find the twin size a good option. Also, there is the issue of availability.  The Twin xl size is not always available in the market. Not all brands offer their mattresses in this size. It can even be challenging to get a hold of one in a twin xl type. 
Also, you might find it hard to get accessories such as bed frames for a twin xl mattress. So you have to search around first if you can get the bed frame that you want. Even if the length is the only difference, you will not be able to squeeze a twin xl mattress into a twin-size bed frame.
If you have a very cramped space
Provided that height is not an issue, a twin xl can fit better in a cramped-up space. The difference of 5 inches in length is a lot. It may seem like a  small difference but it could mean lots of free space for someone who is living in a very tight space. 
Twin vs Twin Xl: What Mattress Size to get for your Bed
Several factors can influence your choice. These two mattress sizes are the more affordable ones in the market and can easily fit in a dorm. The twin size is more commonly used in a kids' room, bunk beds often require a twin-size mattress. Even shorter adults may still find this smaller mattress rather comfortable.
Twin xl, as mentioned above, is best for growing kids or those who are predicted to grow up to 6 feet. But it's not the most available mattress type, even the accessories for it are hard to find.  Apart from being able to buy a mattress of this size, you also have to check if you'll be able to get accessories that can fit into it or vice versa. Otherwise, you might not be able to buy a new mattress topper that perfectly fits it once it gets worn out. 
But there is also another thing to consider. These mattress sizes are perfect for children and growing, even petite adults.  But given the width, they are narrower. Thus even kids who sprawl their body on the bed might find it too cramped up. Chunkier kids may also feel that the mattress is quite restricting.