If you're on the hunt for an innerspring mattress, you might have come across Pocket and Bonnell springs. There are just among the several types of innerspring mattresses.
And to get the suitable one for your needs, you need to make sure what kind of coil system the mattress uses. Because this can make a huge difference when it comes to the firmness level, support, and motion transfer.
So today we're to differentiate pocket springs from bonnell spring mattresses.
Medium firm versus a very firm mattress
Bonnell spring systems are the traditional, oldest system used in mattresses. Most mattresses from the 20th century are equipped with this. And there are still brands that manufacture their innerspring mattresses using Bonnell systems. This is also a budget-friendly option and is considered the cheapest compared to the other types of innerspring mattresses. 
These coils resemble an hourglass shape, with a wider surface area. As weight is applied to the coils, it flexes and sinks. The metal springs are wired together to form one unit.
And from that description alone you can tell that this type of coil system can provide an even surface of support.
Bonnell coils are also very durable and supportive. But since the coils are meshed together, they can feel too firm. 
If you are sleeping on your side or stomach, this might be too hard for you. It can also aggravate pressure points since the bed will be firm in all areas. 
Once your partner moves, you'll be able to feel the motion. It will be transferred to the entire surface of the bed.
Pocket coils are the upgraded comfort
These are the more modern coils system and you can see several premium and comfortable innerspring mattresses using this. 
Pocket springs are individually wrapped. Rather than being interconnected, they are entirely independent of each other.  So the pressure felt on one part of the mattress will not be the same as on the other areas. 
So for those who have pressure points, this has a more therapeutic effect, it can bring water pressure relief.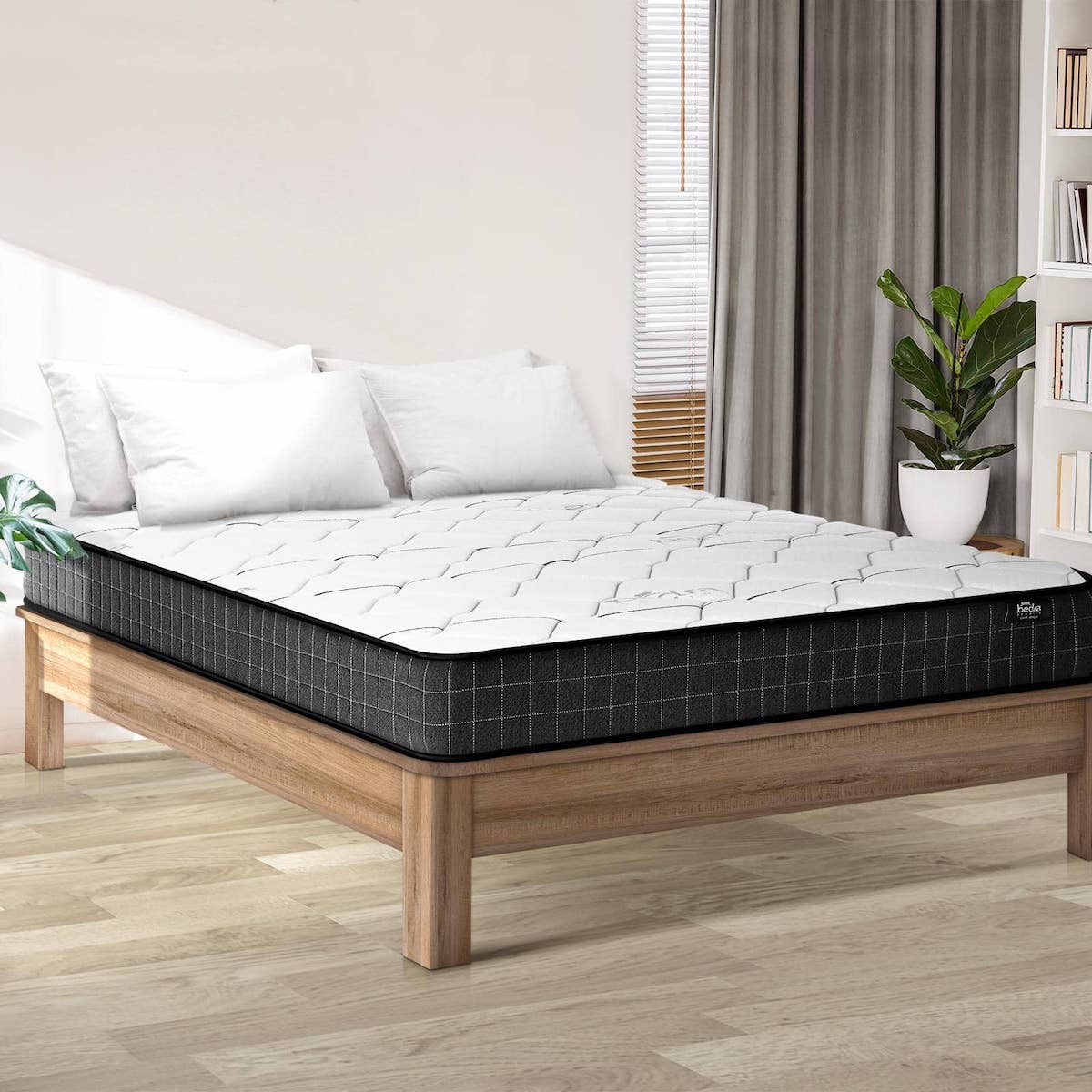 And compared to Bonnell coils, you can choose between a medium firm feel and a firmer one. It can conform better to the shape of the sleeper but at the same time, can still provide excellent support for the entire body. So it will feel firm for the parts of your body that need firm support. 
Also, it is better at motion isolation. The coils are independent of one another. So when you toss and turn at night, it will not be as disruptive to your partner as sleeping on a Bonnell coil mattress. 
So why are there still innerspring mattresses with Bonnell coils?
That is a good question. Pocket coils can be several notches more comfortable than Bonnell coils. So why do some manufacturers still make use of it?
Well, there are specific groups of people who will find them more suitable compared to pocket coils or any other type of innerspring mattress.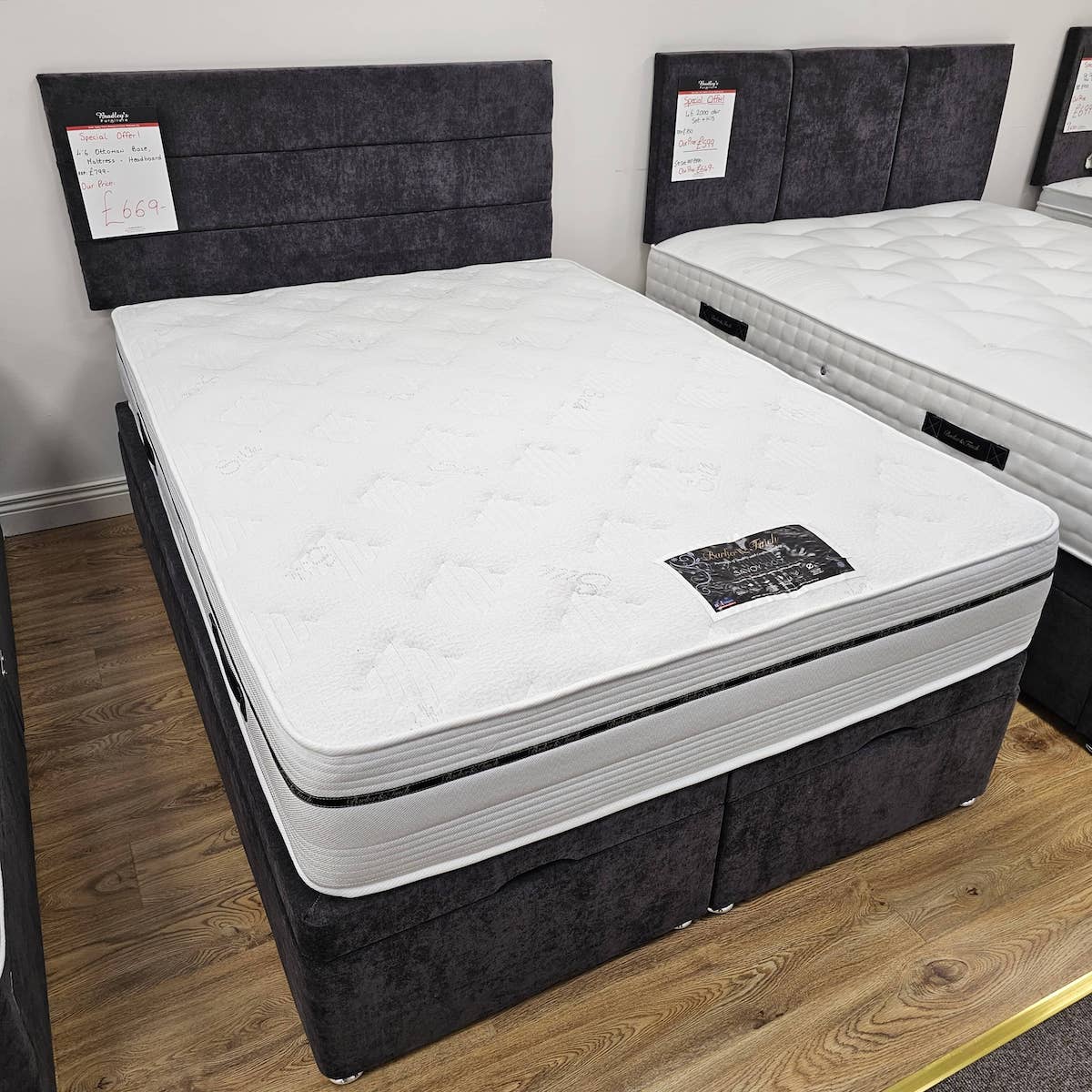 The firm and even support provided by Bonnell Springs can be beneficial for elderly people and those who are quite heavy. These coils are rather durable and provide the same amount of firmness throughout the bed. So if you're heavy, you will not sink into the center of the mattress. And since the entire surface will also be at the same level, this will help you get out of bed conveniently. Also, Bonnell springs can really be tough and durable, it will be able to take on a load of heavier and chunkier people.
That is also the same reason why elderly folks will find this a more viable choice. Elderly folks will find it easier to get out of bed with an even bed surface.
And to answer the question above, pocket springs are more comfortable for the majority of the population.