Office chairs are a critical component of any workspace, and choosing the right one can make all the difference in terms of comfort, productivity, and well-being. Selecting an office chair can be overwhelming, but what if you focus on two options from the same brand? The Series 2 and Amia from Steelcase have highly sought after. Both chairs offer comparable comfort and design and come with the same warranty. But the Amia stands out with its superior ergonomic design that takes your comfort to the next level.
Let's dive in and find the best fit for your workspace needs!
Steelcase Series 2 is a top-performing task chair that can be customized with various styles. It combines the comfort of Steelcase Series 1 and the ergonomic features of Steelcase Amia, with a similar appearance to Amia.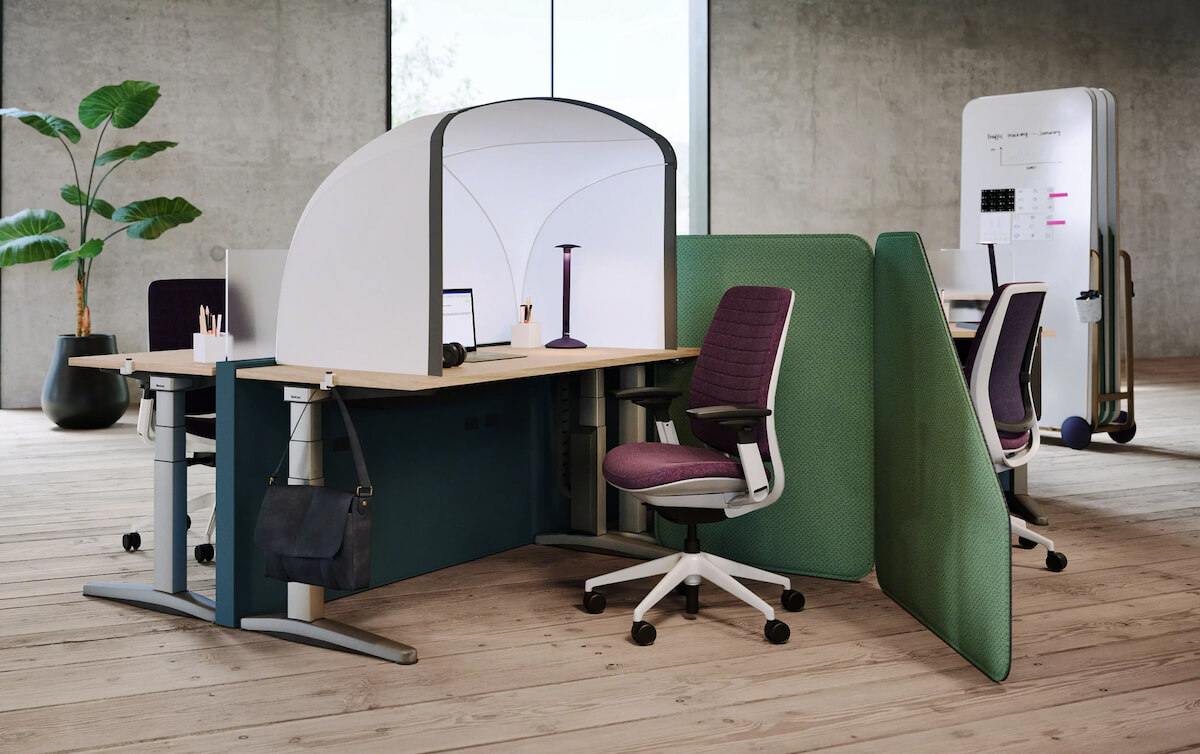 Steelcase Amia is a hardworking task chair, ideal for long hours of serious sitting. The Steelcase Design Studio created Amia with a simple and friendly design while retaining comfort features similar to the Leap. Ideal for those seeking comfort and is a user-friendly chair for extended sitting periods.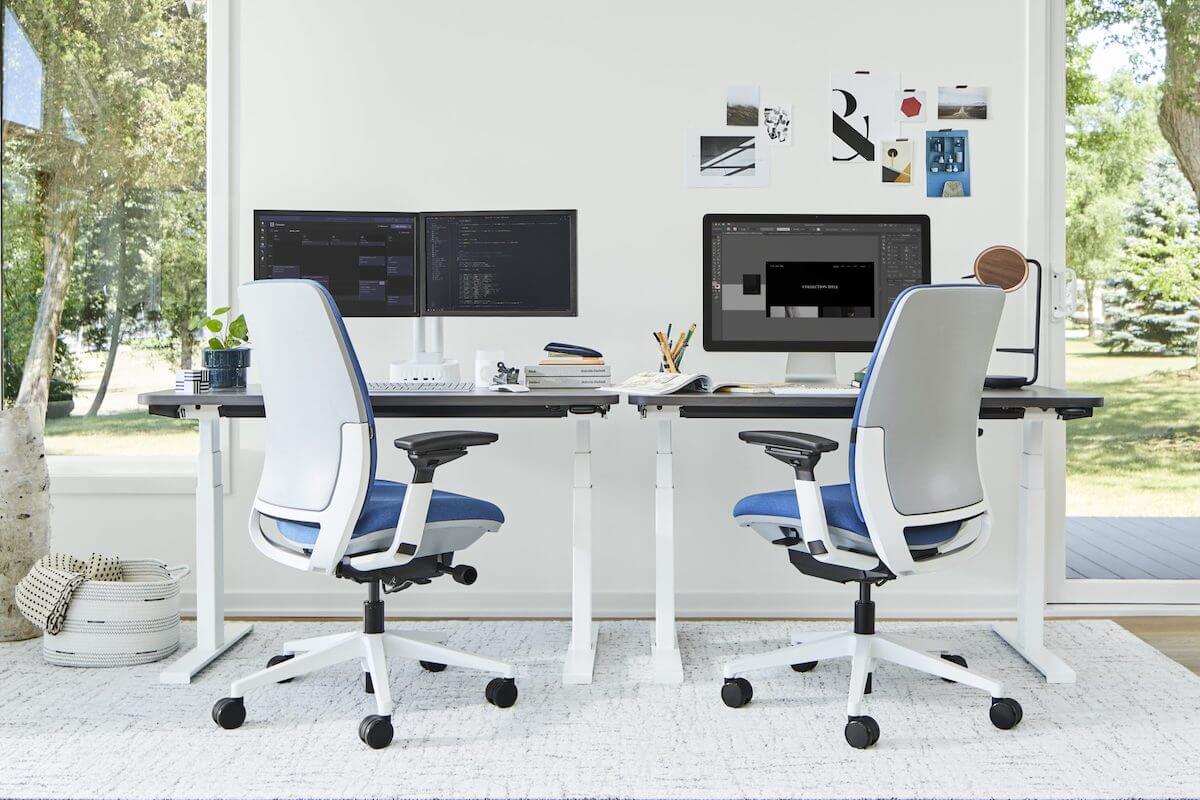 Feature
Steelcase Series 2
Steelcase Amia
Comfort
High
High
Ergonomic Design
Good
Excellent
Seat Height
16.5″ – 21.5″
16″ – 21″
Seat Depth
14″ – 17.7″
15.5″ – 18.5″
Weight Limit
400 lbs
400 lbs
Seat Width
19″
19.4″
Armrest
Yes
Yes
Tilt Tension
Yes with Boosted Recline

(20% additional tension)

Yes
Tilt Limiter
Yes (Upright Back Lock)
Yes (Upright Back Lock)
Headrest
Optional
No
Back Support
Integrated Liveback
Integrated Liveback
Warranty
12 Years
12 Years
Separate these two chairs and you'll find that they both have a similar look. They share a similar design aesthetic that's sleek and modern, so whichever you choose, you'll be sitting pretty.
Which chair can accommodate the average tall folks?
 Well well well, it looks like the Steelcase Series 2 and Amia chairs are ready to cater to the needs of the not-so-tall crowd! These chairs know that not everyone was blessed with model-like height, which is why they're designed with a maximum seat height of 6″1 -6'2″. No more, why? Because the maximum seat depth doesn't allow the tall guy to sit on it comfortably.
So seat depth is another crucial aspect to consider when choosing a chair, and these two options have got you covered. With a minimum depth of 15.5 inches, even petite folks won't have to worry about sinking too deep into their seats. This important feature guarantees comfort for all body types and ensures everyone can sit with ease.
When Steelcase Series 2 and Amia both take the lead with identical armrests
Ah, the Steelcase Series 2 and Amia! The dynamic duo of mid-range office chairs. These two chairs have a lot in common, from the same height limit to similar dimensions and even sharing the same sleek design. And let's not forget about the 4D armrest technology, it's the cherry on top of their similarities. These chairs aren't just imitating high-end chairs like Gesture and Leap, they're incorporating their top-notch technology into the mid-range market.
And let's talk about that 4D armrest technology, it's what makes these chairs stand out in the average-priced market. It's like having a personal assistant for your arms! The ability to adjust the height, width, pivot, and depth, all with smooth ease, gives you ultimate control over your comfort. Series 2 and Amia are leaving Series 1 behind with their cutting-edge design. No more bulky, basic-looking armrests, it's all about sleek lines and superior performance now.
Sit down and get cozy: Steelcase Amia takes the cake for the comfiest seat cushion
One important aspect to compare between the two chairs is the seat cushion. Series 2 has a firm seat cushion, which can make it uncomfortable for some users, especially those who get used to sitting on many Steelcase chairs.
On the other hand, Amia has a thicker seat pad that provides added comfort and support. Additionally, Amia has a passive seat edge angle that allows the front edge of the seat to flex 1.5 degrees, relieving pressure behind the thighs. This feature makes Amia more highly rated in terms of comfort, especially for those who sit for long periods of time.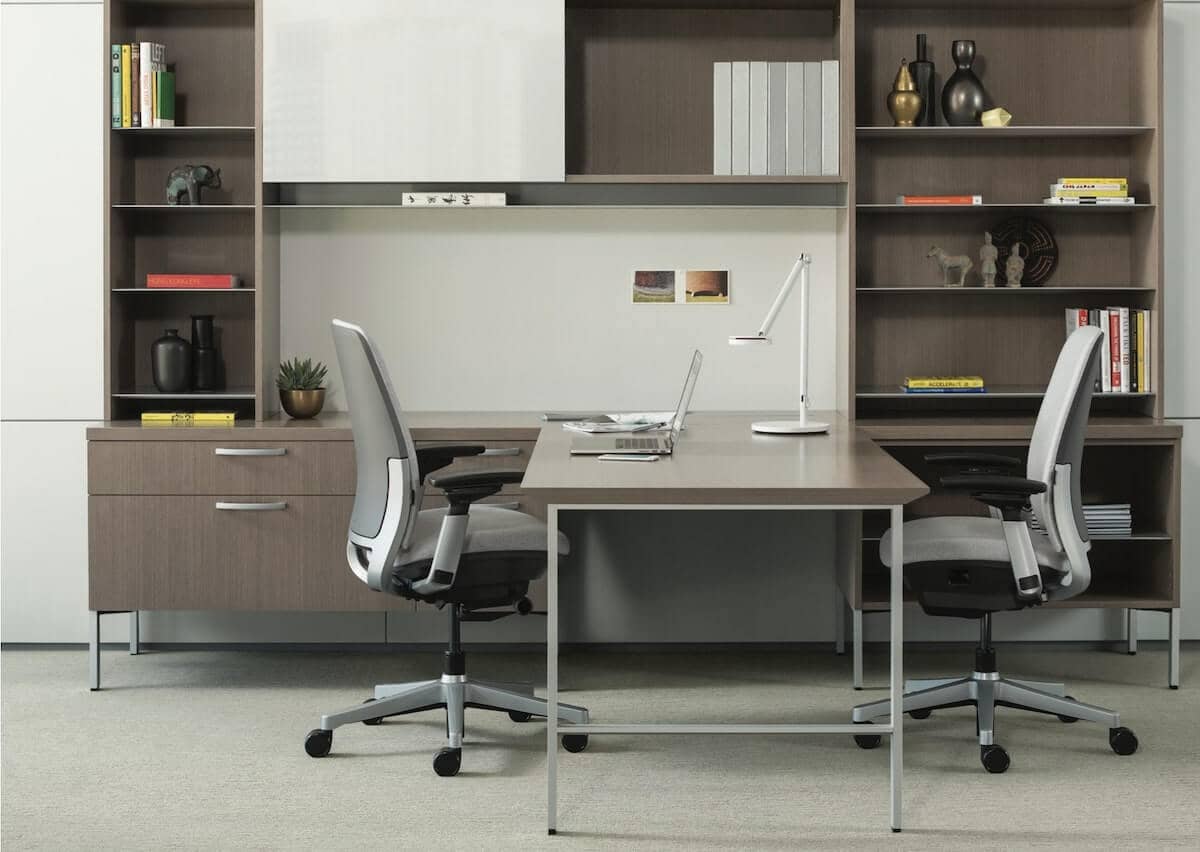 Mechanism Story: Steelcase Amia takes the gold in the battle of the chairs
Comparing the mechanism of two chairs, the Series 2 utilizes an advanced weight-activated mechanism with a natural fluid motion that's similar to the Series 1. The comfort dial of the Series 2 has three different settings, including a weight-activated setting that boosts tension by 20% more than what your body provides. This mechanism automatically adjusts the backrest tension based on the user's weight when they tilt.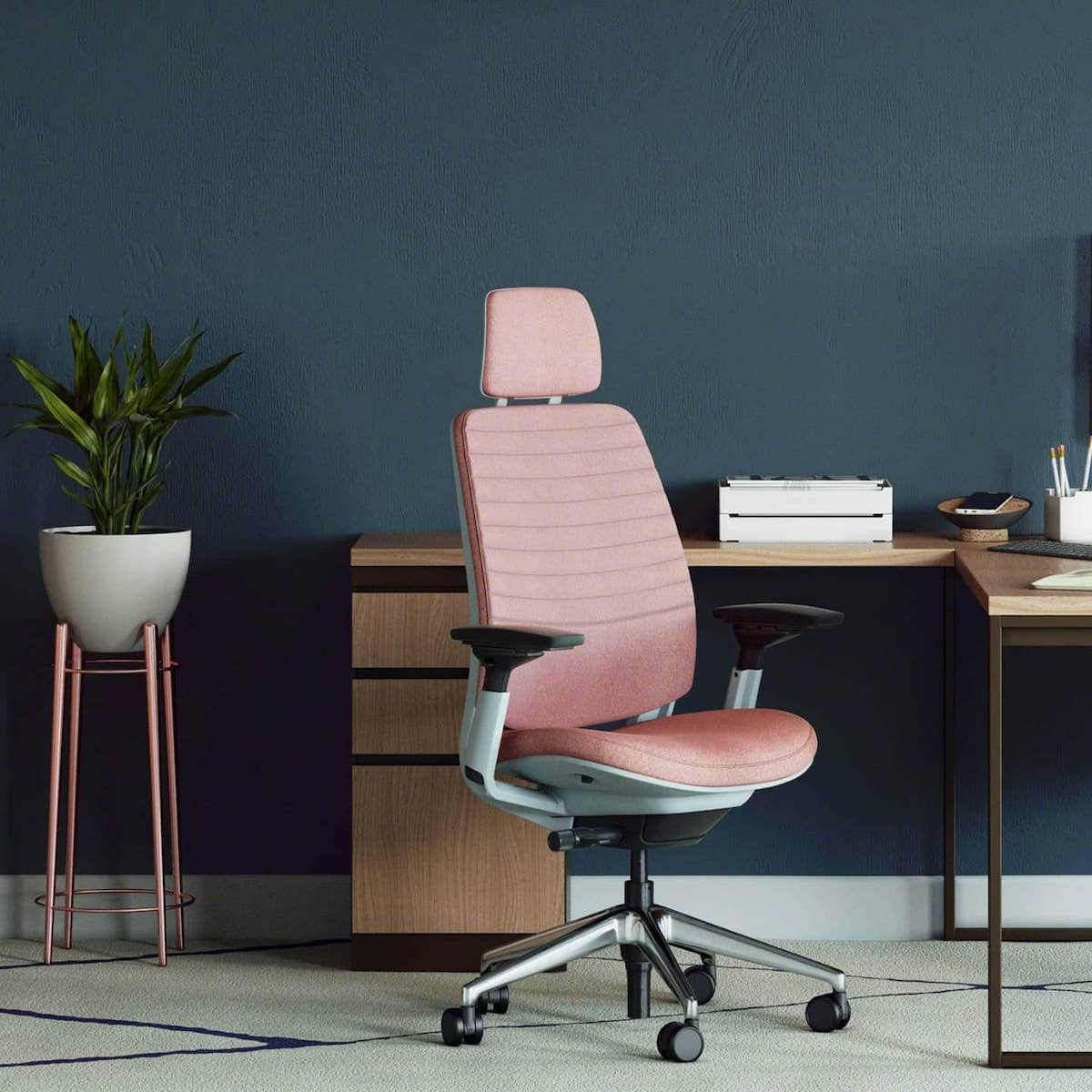 Amia features a synchro-tilt mechanism, which allows the seat backrest to move at a different angle when you tilt or recline backward. The Amia has a basic lock feature, which lets you lock the chair in an upright position and recline back by hitting a level on the side. It also allows you to adjust the tension, providing more or less effort required to recline back.
Both chairs, however, have not been designed to accommodate those who need a specific tilt limiter, which differentiates high-end products like the Leap and Gesture. Despite the absence of the tilt limiter, the Amia's synchro-tilt mechanism and adjustable tension make it a more versatile and comfortable option compared to the Series 2.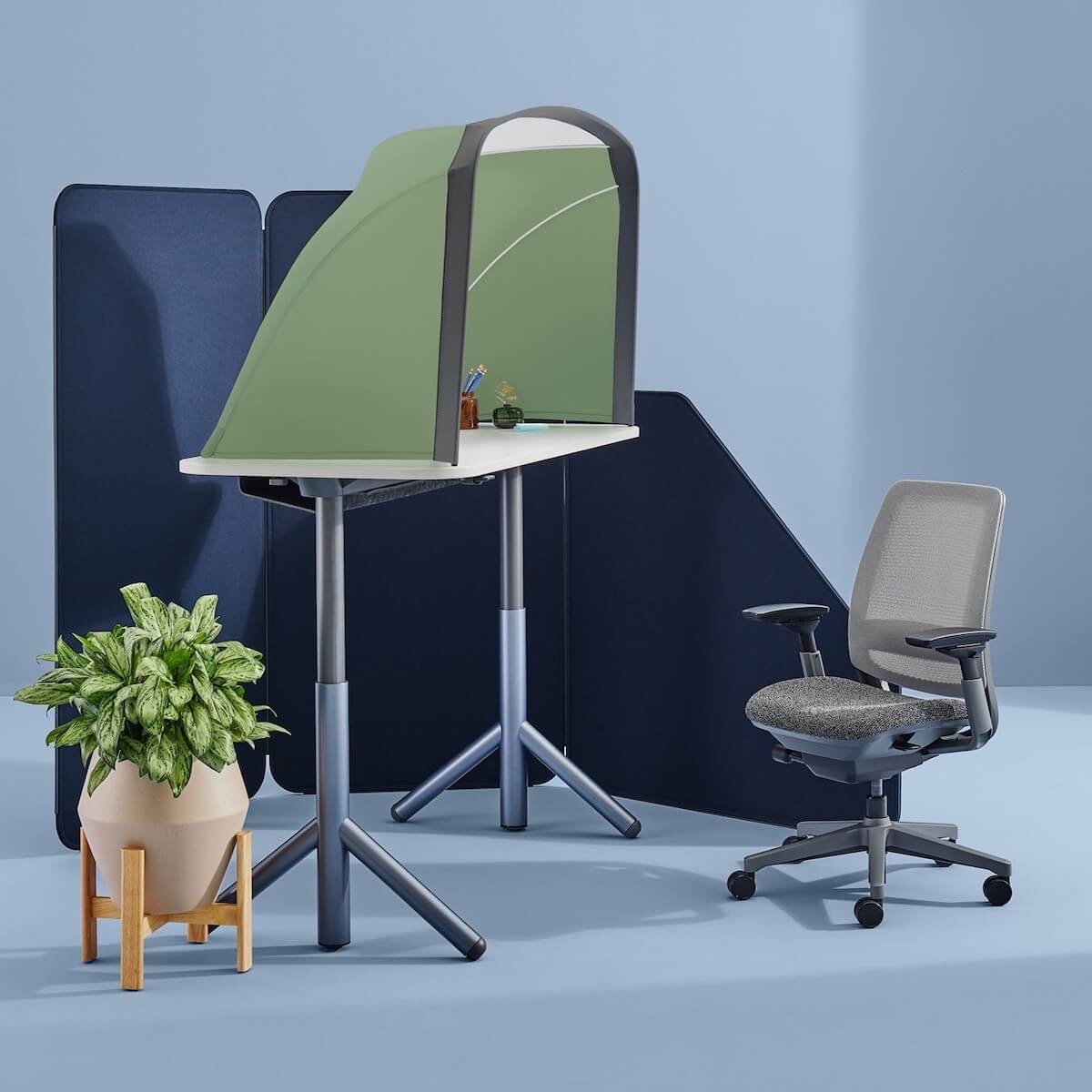 Steelcase Amia eats off Series 2 with a unique lumbar support
It's time to get real! The lumbar support game has a new player and it's called Amia. This chair ain't messing around, bringing its A-game with a unique LiveLive lumbar that leaves Series 2 feeling like it's stuck in the past although both chairs get Air Liveback technology for the backrest. This's really an upgrade to your comfort levels.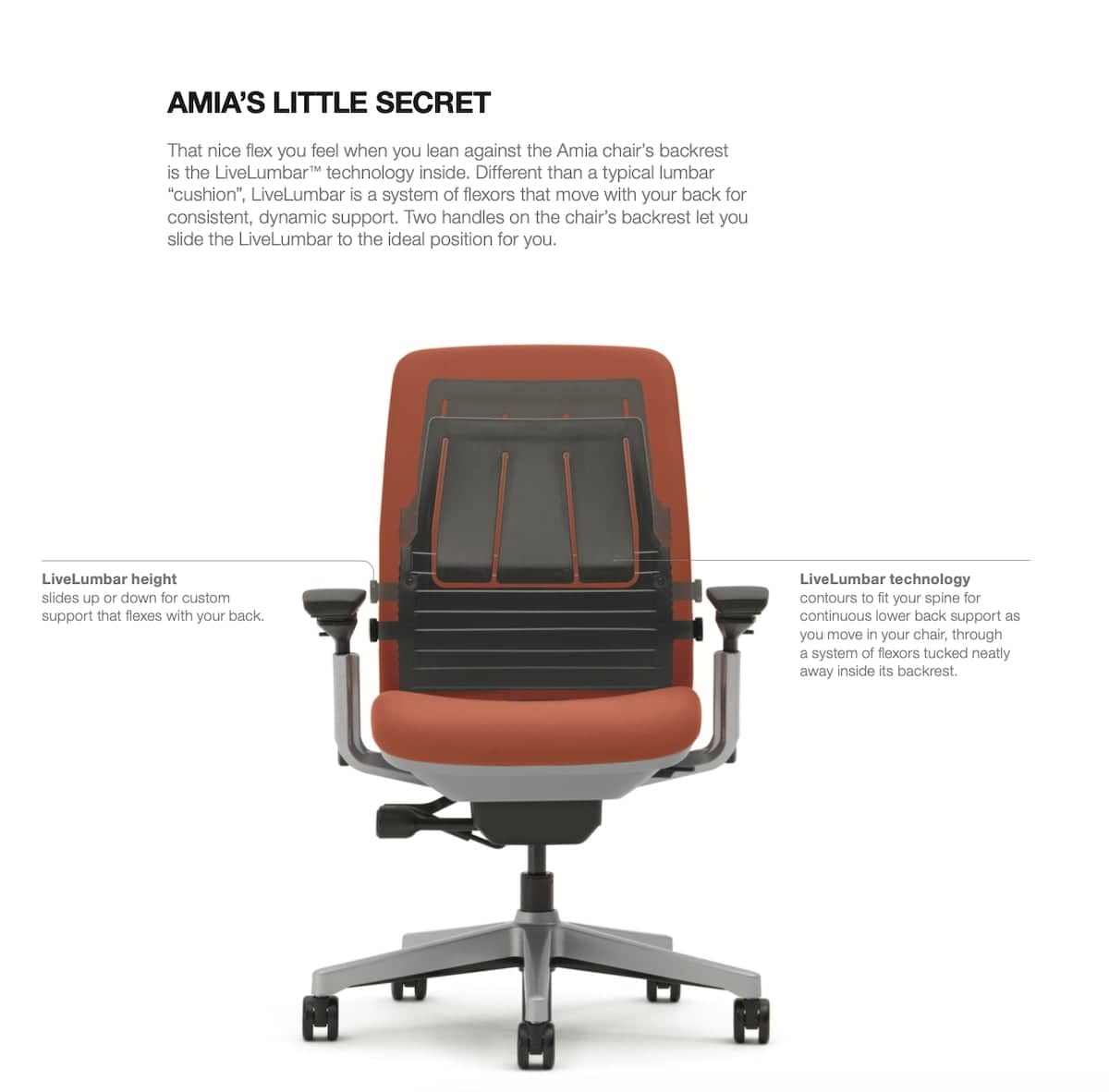 Steelcase Amia's backrest may not seem different from the outside, but the true magic lies within. With the LiveLumbar system, Amia provides you with a level of comfort that sets it apart from the rest. This system offers a dial-in spring force that allows users to adjust the lumbar support to match their anatomy, ensuring continuous back support.
Unlike other chairs, Amia does not rely solely on a one-size-fits-all approach, instead, it offers users the ability to personalize the chair to fit their needs. So, if you're looking for a comfortable backrest that won't let you down, Amia is the way to go. The winning combination of innovation and adjustability is what makes Amia stand out from the rest.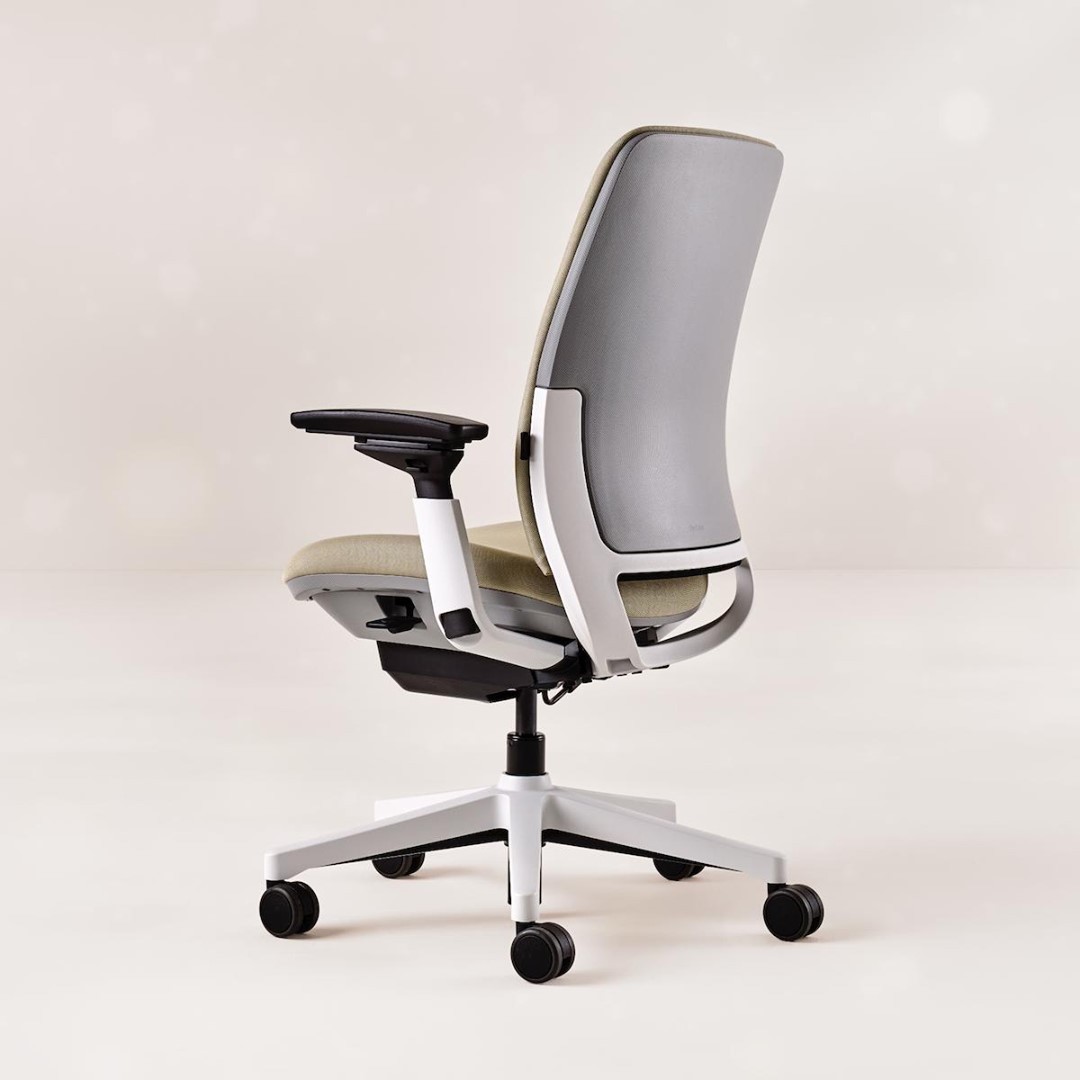 When it comes to user experience, the Steelcase Amia is highly appreciated by some Redditors for its lumbar support while Steelcase Series 2 isn't quite as positive. Although the technology behind its lumbar support is innovative, it doesn't seem to provide the same level of comfort as the Amia.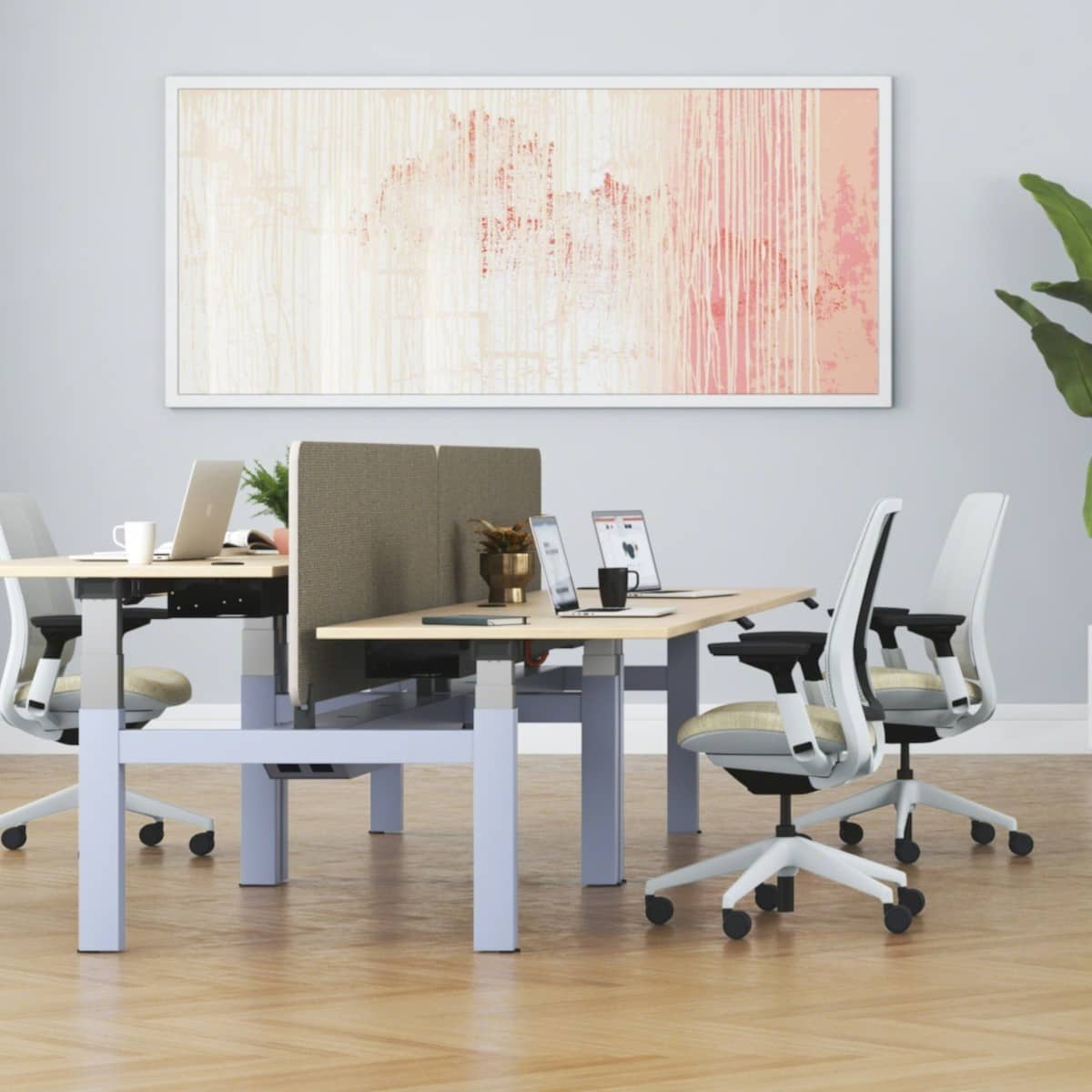 So it's a Tale of Two Chairs, and one is a Real Wizard! Both Steelcase Series 2 and Amia boast about their flexibility and movement, but little do you know, Amia has a secret weapon up its sleeve. With its LiveLumbar system, this chair is like a magician, offering continuous back support that can be adjusted to fit your unique anatomy. Meanwhile, Steelcase Series 2 may have some fancy tricks up its sleeve, but it just can't keep up with Amia's comfort level. Looks like Amia wins this round hands down, folks!
When it comes to the age-old question of Steelcase Series 2 or Amia, the answer is clear: Amia all the way! With comparable prices, designs, and dimensions, Amia wins the race for comfort by a landslide thanks to its passive seat edge angle, LiveLumbar lumbar support, and synchro-tilt mechanism. It's like a magician performing a magic trick, with comfort as the grand finale – no competition necessary! So sit back, relax, and let Amia take you on a comfortable journey like no other chair can.