Are you considering investing in a Steelcase Series 1 or Series 2 is a better fit for your office ultimately comes down to personal preference. However, there are some key differences between the two series that we will explore. From ergonomics to aesthetics and functionality, let's dive into all the details as we compare Steelcase Series 1 versus 2 – you may just be surprised.
Although Series 2 are more expensive than Series 1, they are accepted at the mid-range price in the Steelcase brand and are a warranty of 12 years compared with many high-end products. Moreover, Series 1 still offers many of the same features as Series 2, they combined many mechanisms similar to Gesture, Leap, Think, and Amia. But in some way, Steelcase Series 2 is the update from Series 1, from the out style to the price and ergonomics comfort.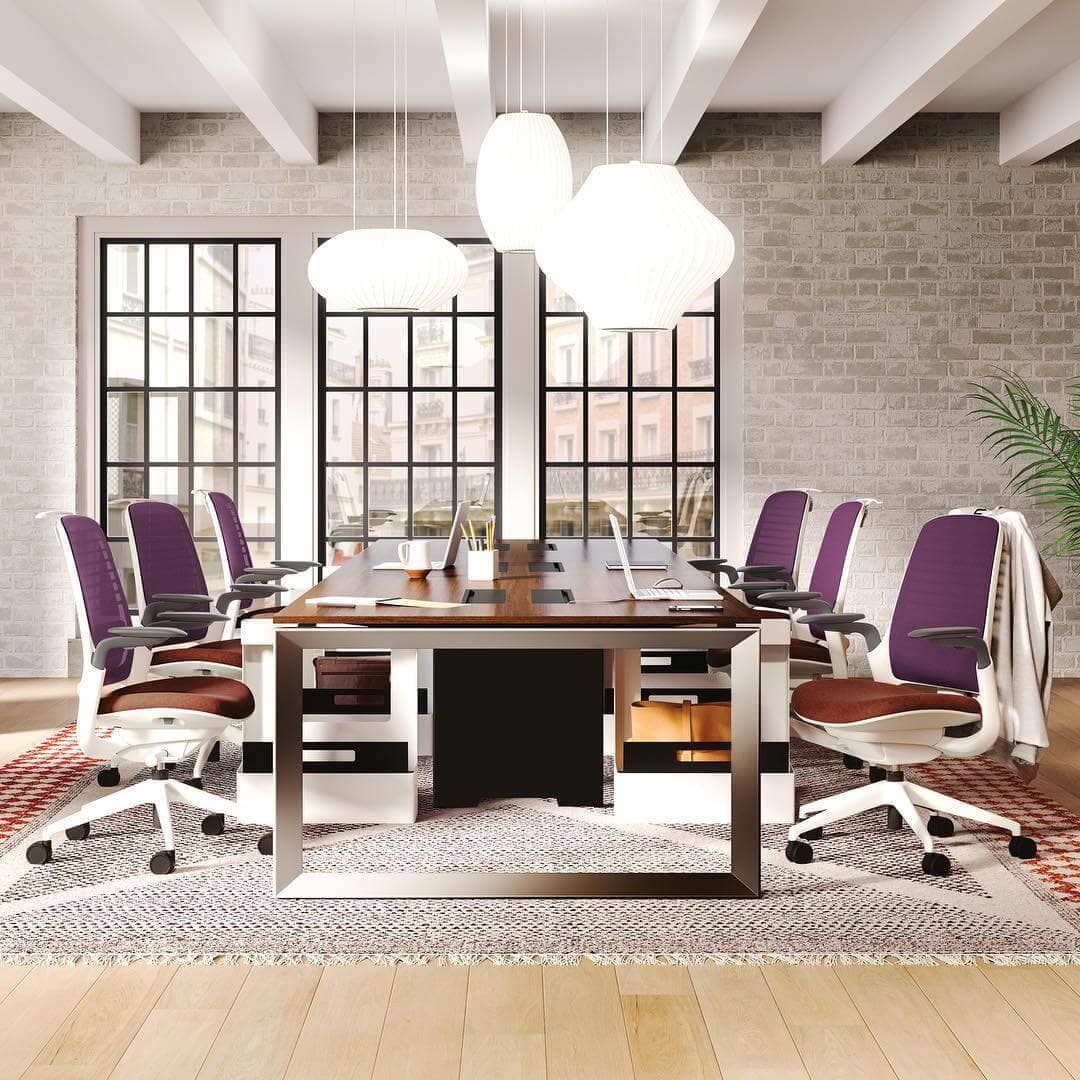 Office chair
Steelcase
Series 1
Steelcase Series 2
Seat height
adjustable
16.5″ – 21.5″
16.5″ – 21.5″
Seat depth
15.5″ – 17.7″
14 – 17.7″
Seat width
19.5″
20
Lumbar support
Yes
Yes
Weight capacity
400
400
Height backrest
from seat
21.5″
22.5″
Armrest
4D
4D
Tilt tension
Yes
Boosts recline
Yes
Boosts recline
Headrest
Optional
Optional
Recline
adjustment
122 degrees
119 degrees
Back support
Live back, Flexor
System
Air Liveback
Warranty
12 years
12 years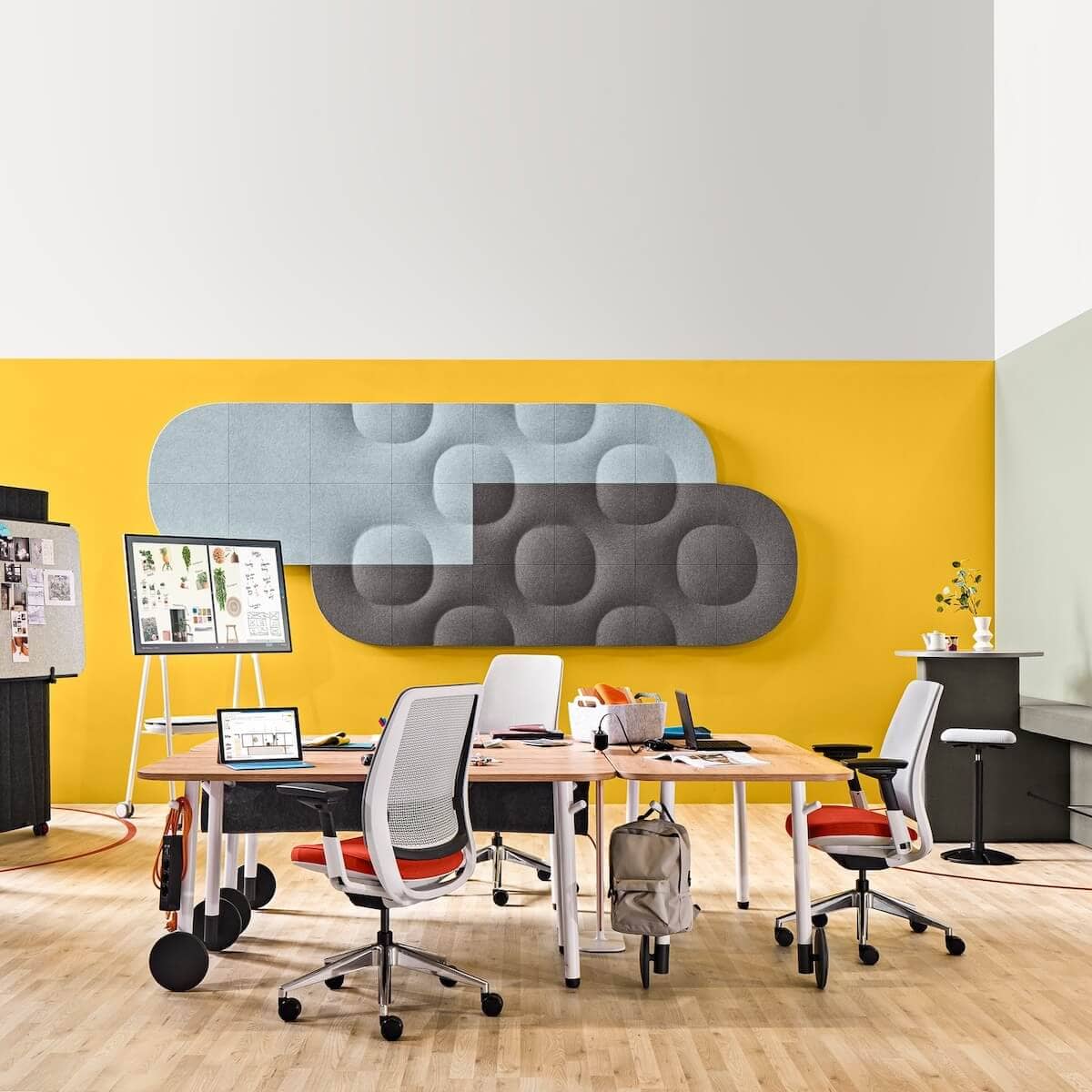 Steelcase Series 2
The Steelcase Series 2 is constructed with up to 25% recycled content in comparison with Series 1 and it offers several color options like Black & White, Blue & Silver, etc., to help you find the perfect fit for your space. Overall, Steelcase Series 2 looks like Amia but with a more modern design and the ability to adjust various elements like height, armrests, lumbar support, etc.
Series 1 and 2 share the same mechanism and seat pad
 When it comes to ergonomic comfort, both Steelcase Series 1 and 2 offer innovative design features that make long hours seated comfortable. Series 1 and Series 2 are equipped with a weight-activated boots recline mechanism that instantly adjusts the tension of the chair when your body shifts, ensuring that you are properly supported at all times. This mechanism has three settings:
Weight activate-setting.
Boosted setting that has more resistance your body is providing. In this setting, you are supported by 20% additional tension. A maximum tension setting is available for when you want to temporarily lock out the chair in a specific position.
An upright back lock setting is available for when you don't want the back to recline at all. The seat and back cushioning comes with a foam-filled upholstery that is designed to conform evenly to your body shape, ensuring balanced support as you sit.
 Both chairs have the same mechanism dimension. However, one of the most apparent differences between the two chairs is in their aesthetics. Steelcase Series 2 has a more modern look and feel than the Series 1, with an updated frame design that allows for greater flexibility and movement of the chair as well as superior support for your back. It also has a wider seat and back to provide more support and comfort for extended periods of sitting. The Steelcase Series 1, on the other hand, does not offer as many adjustability options and is not as comfortable for extended periods of sitting.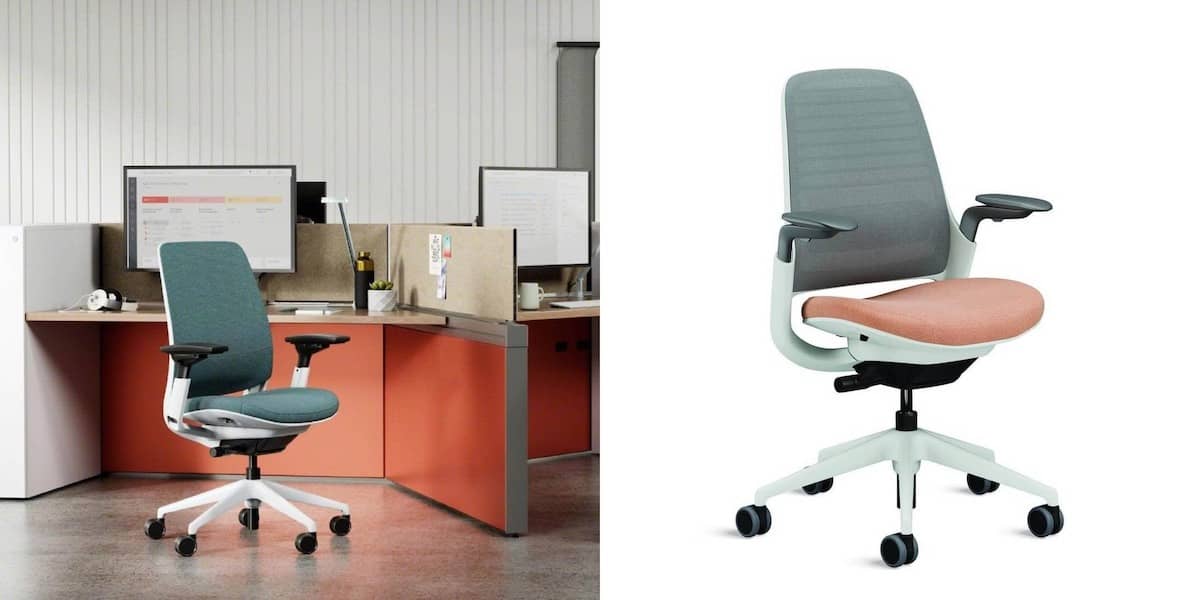 As you can see, Series 1 and 2 have the same seating pad and provide the same thick cushion as Steelcase which makes you hesitant about the comfort of sitting for a long time. In fact, the technology of high-end chair seat pads like Steelcase will soften up with time, with no flattening. In addition, some research show that a soft seat cushion is comfortable in a short time, and uncomfortable in a long time, because it can sink and lack support for the spine which makes people swivel, resulting in fatigue and back pains. The recommendation of standard thickness is 1.5″ – 2″ thickness in the seat pad.
Series 1 is not for tall over 6″, while Series 2 can do it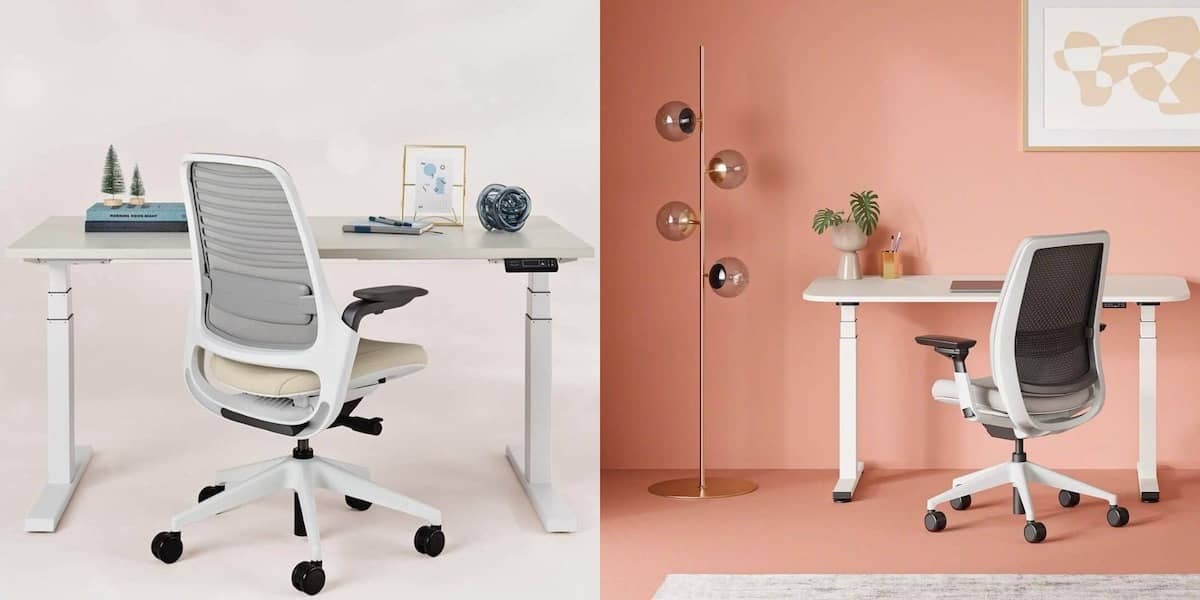 When it comes down to it, both Steelcase Series 1 and 2 have many similarities but also some noteworthy differences. When it comes to ergonomics and comfort, Series 2 takes the lead here, as the frame has been designed in multiple configurations and sizes that provide better support for your body shape. The higher backrest of Series 2 allows for more comfortable for someone who has the average tall. In fact, The Series 1 is not for someone who is tall while Series 2 is good for this.
The armrest of the Series 2 is an update to Series 1
Both chairs share the same 4D armrest technology which allows you to adjust the rectilinear height, width, pivot, and depth adjustable arms come standard on all arm models of chairs. The armrests feature adjustable height and width settings, which offer better ergonomic support to your arms and shoulders while typing or using a computer mouse. Additionally, both models include a high-performance lumbar system that provides tailored lumbar support to match your body type.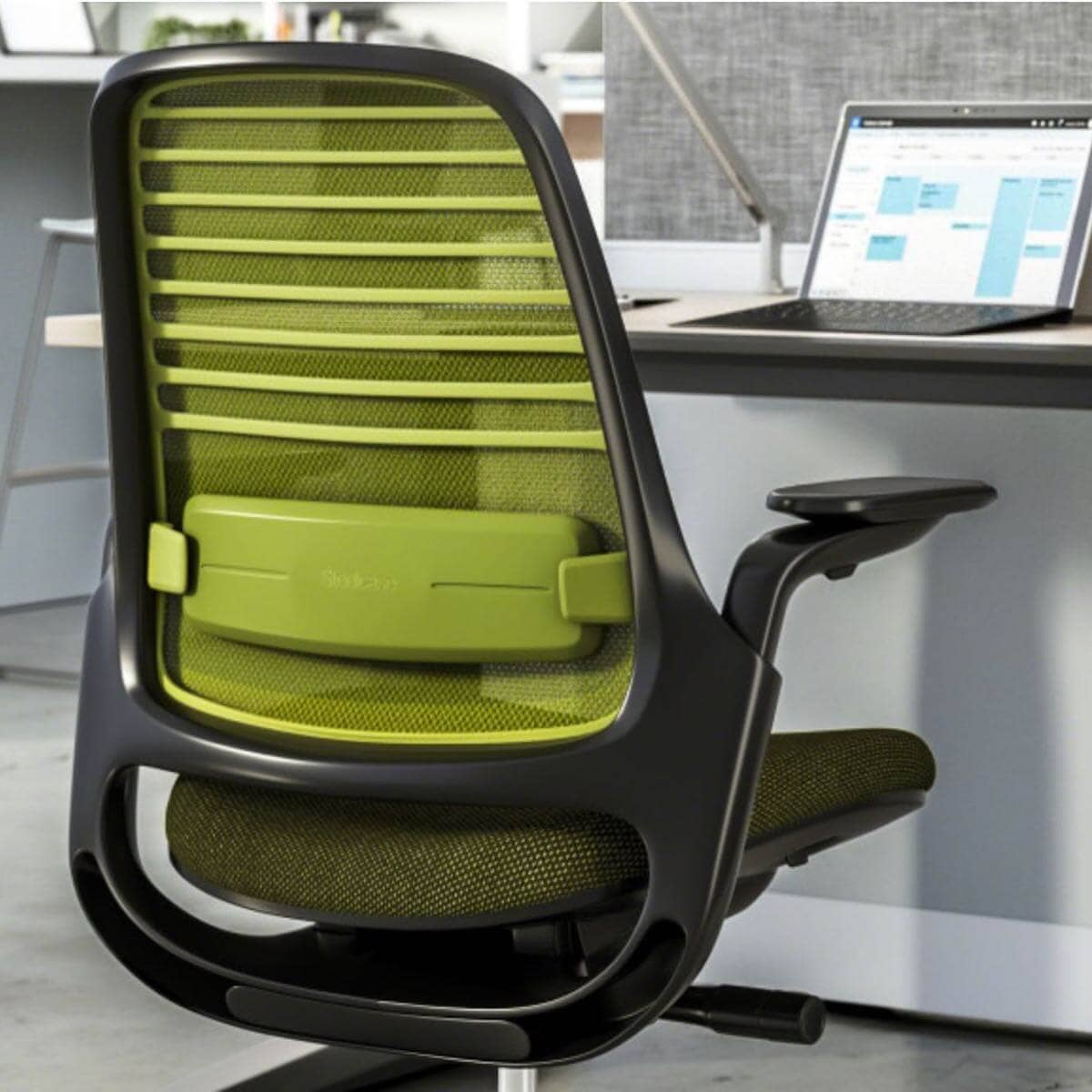 Series 1 pills arms with soft caps, while Series 2 rectilinear arms with soft caps are different. We notice the design and the material plastic of the Series 1 let them cheaper than Series 2. The design of the Series 2 lets them look like their high-end Leap, Amia, Think, and Gesture chairs. The armrest cushion of Series 1 is small and flimsy making it chronic for someone heavy. Also, the armrests are attached to the backrest when you lean back, and the arm is also back at an angle.
Armrest
Steelcase
Series 1
Steelcase Series 2
Arm height
6.5″ – 11″
7.5″ – 11.5″
Arm width
2″ each
4″ total
2.25″ each
4.5″ total
Arm depth
2″
3″
Pivot
40 degrees
inward and outward
30 degrees
inward and outward
Look at the dimensions of the armrest, they don't change too much. However, the little changing also helps the taller who sit on Series 2 feel comfortable creating a 90-degree angle at the forearm.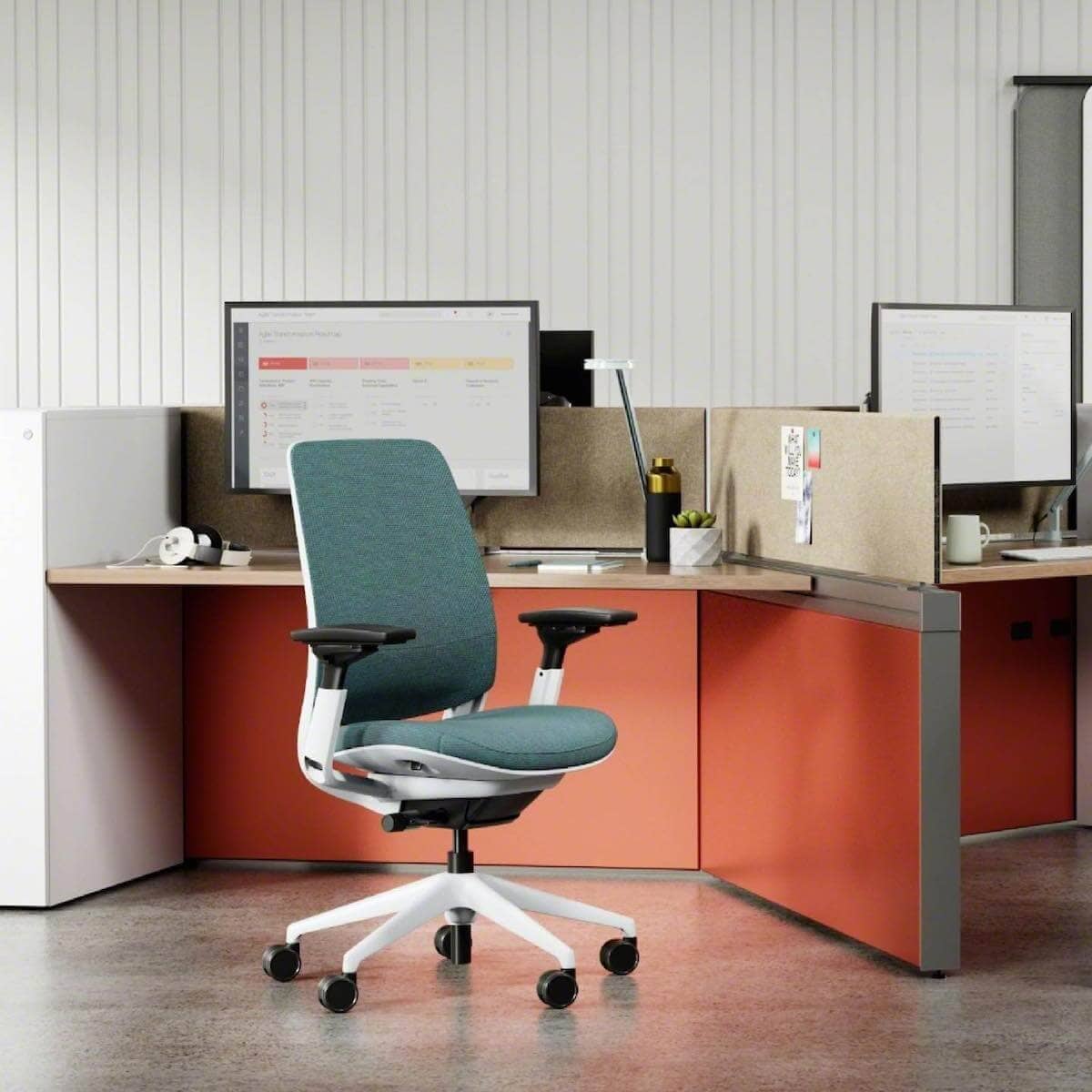 The technology of the Steelcase 2 backrest
The backrest of Steelcase Series 2 is also a highlight. They are not only large, taller, and more robust than the Series 1 but also use updated technology. Liveback Air technology on the backrest works through an innovative geometric design that flexes in two dimensions as the user moves to create responsively, personalized comfort and fit. This technology also allows for better airflow and breathability which helps to keep you cool and comfortable throughout the day.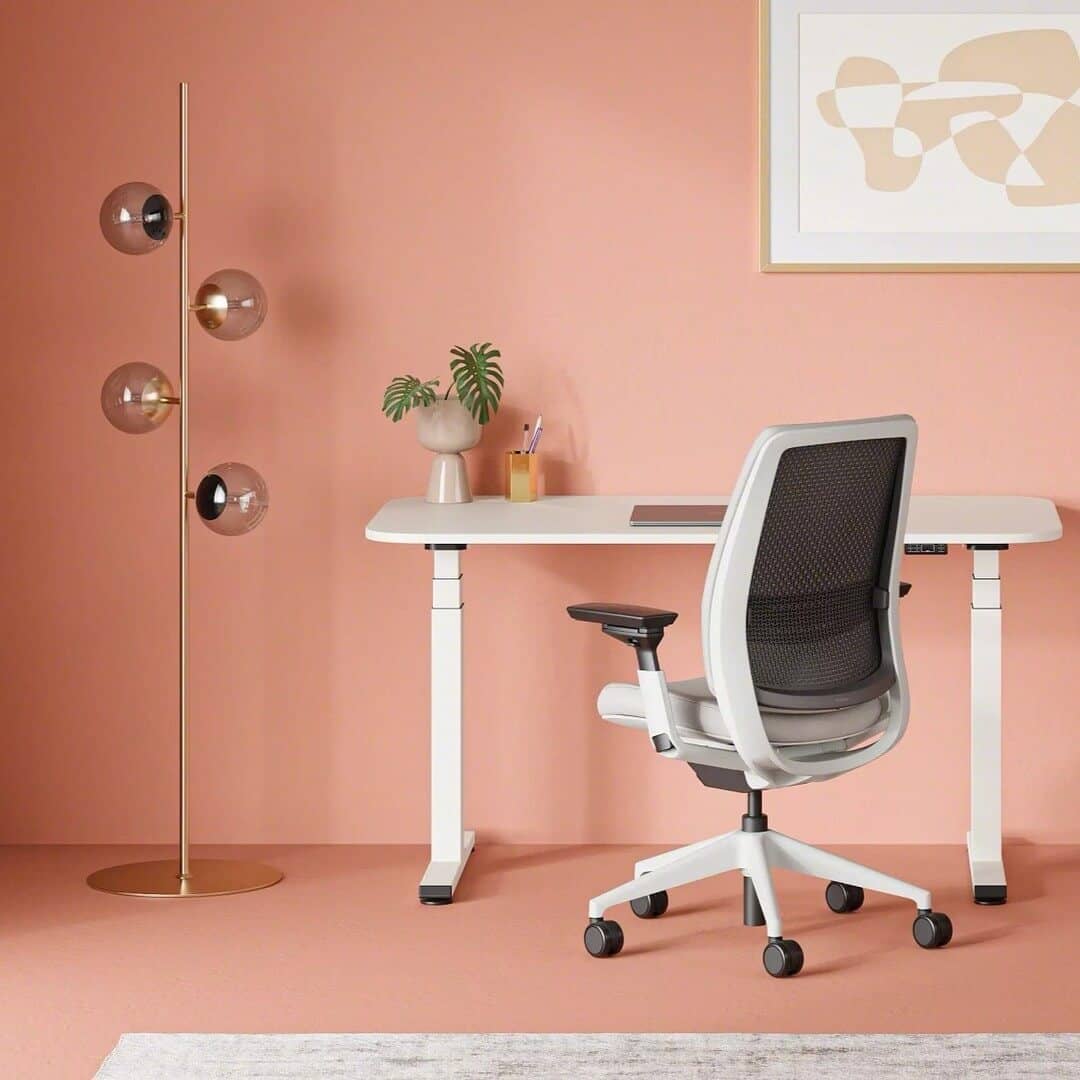 The Liveback Air technology of Series 2 also used in the Amia chair is a major update from Series 1, as it provides more comfort and greater lumbar support than before. The Steelcase Series 1 backrest uses a Live Back technology system that dynamically supports and follows the movement of users ' spines, but does not provide the same level of adjustability and comfort as the Liveback Air technology featured in Series 2 which is able to adapt to your spine curve and provide continuous support as you recline.
Both chairs are available in several upholstery options, stool, and armless choices. So you can easily customize them to match your office decor.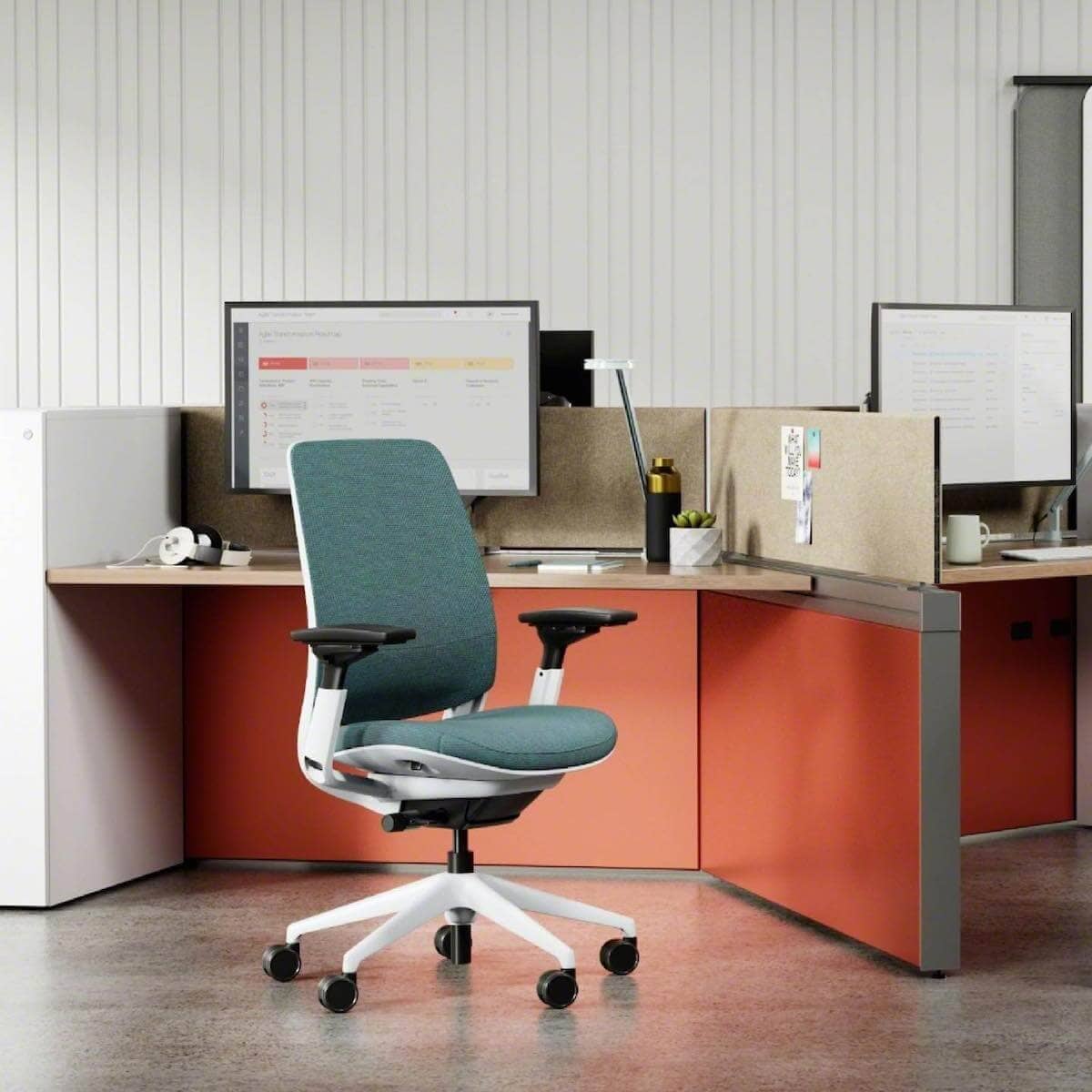 At the end of the day, Steelcase Series 2 is excellent ergonomics and aesthetics as well as great features and customization options. The price of Series 2 is more expensive than the Series 1, but it's really worth the value if you are looking for an end chair with excellent support and comfort. Series 1 is great value in terms of, but if you're willing to pay a bit more for the best of the best then Series 2 is definitely worth considering.