The office chair market is constantly evolving, and companies are always looking for ways to make their products stand out from the competition. Two such chairs that have recently made a big impact are the Steelcase Amia and the Amia Air. While the Steelcase Amia has been a best-seller for some time, the Amia Air is a new player that's quickly gaining popularity. In this comparison, we'll delve into what makes each chair unique, and explore the differences between the Steelcase Amia and the Amia Air.
With the popularity of both the Steelcase Amia and Amia Air, many people are left wondering which one is the better option for them. Questions like "Should I buy the Amia or the Amia Air?" or "Which one is the better chair?" are frequently asked on Reddit. In this article, we aim to provide an in-depth comparison of both chairs, analyzing various aspects such as comfort, and design. Our goal is to help you make an informed decision when choosing for your needs.
| | | |
| --- | --- | --- |
| Feature | Steelcase Amia | Steelcase Amia Air |
| Seat Height | 16″-21″ | 16″-20.7″ |
| Seat Width | 19.8″ | 18.5″ |
| Seat depth | 21.75 – 24.75″ | 21.75 – 24.75″ |
| Warranty | 12 Years | 12 Years |
| Armrest | 4D Adjustable | 4D Adjustable |
| Upright Back Lock | Yes | Yes |
| Recline Adjustments | Full Recline | Full Recline |
| Back Support | LiveLumbar | Air Liveback |
| Weight Capacity | 400 lbs | 400 lbs |
| Price | Check | |
Unleash the power of personalized comfort with Steelcase Amia Air! This stylish and sleek chair is the next level of the already amazing Steelcase Amia. With a seat height, seat depth, and seat width that's just as comfortable and ergonomic as the original, Amia Air takes it to a whole new level with its Air LiveBack technology. This cutting-edge design flexes and molds to your every move, giving you a completely personalized and snug fit.
Lumbar Leaders: The Dynamic Duo
Experience optimal comfort with Steelcase Amia & Amia Air's Lumbar Support Options: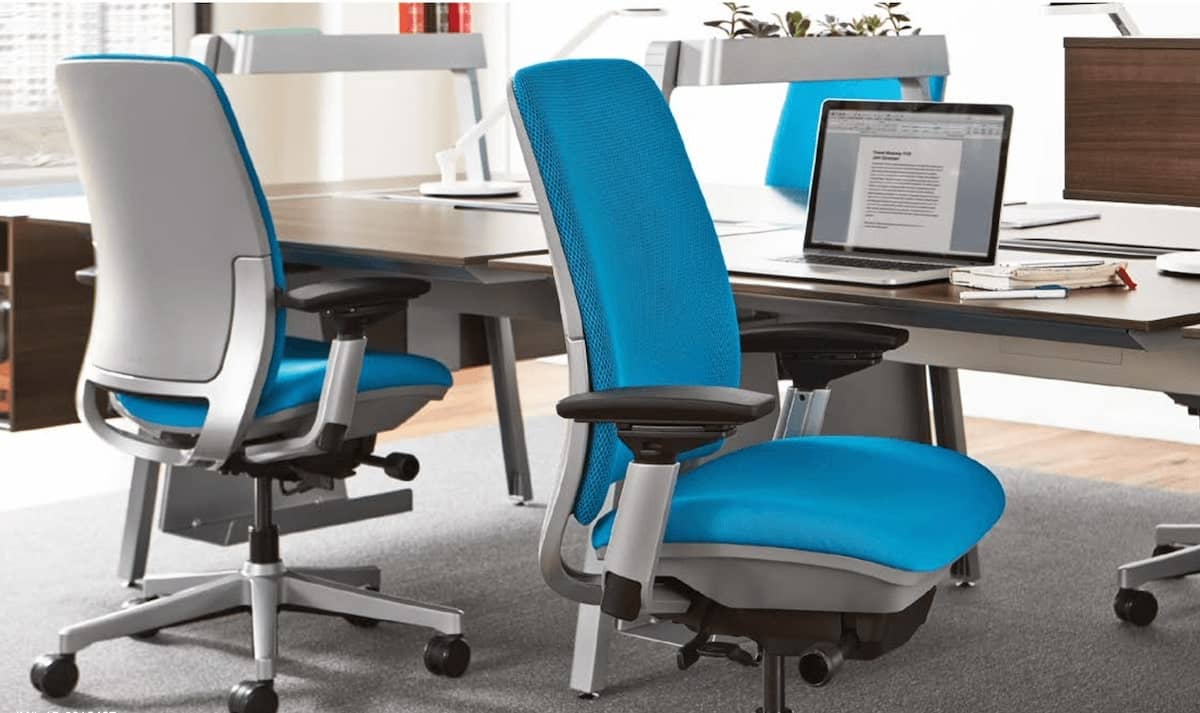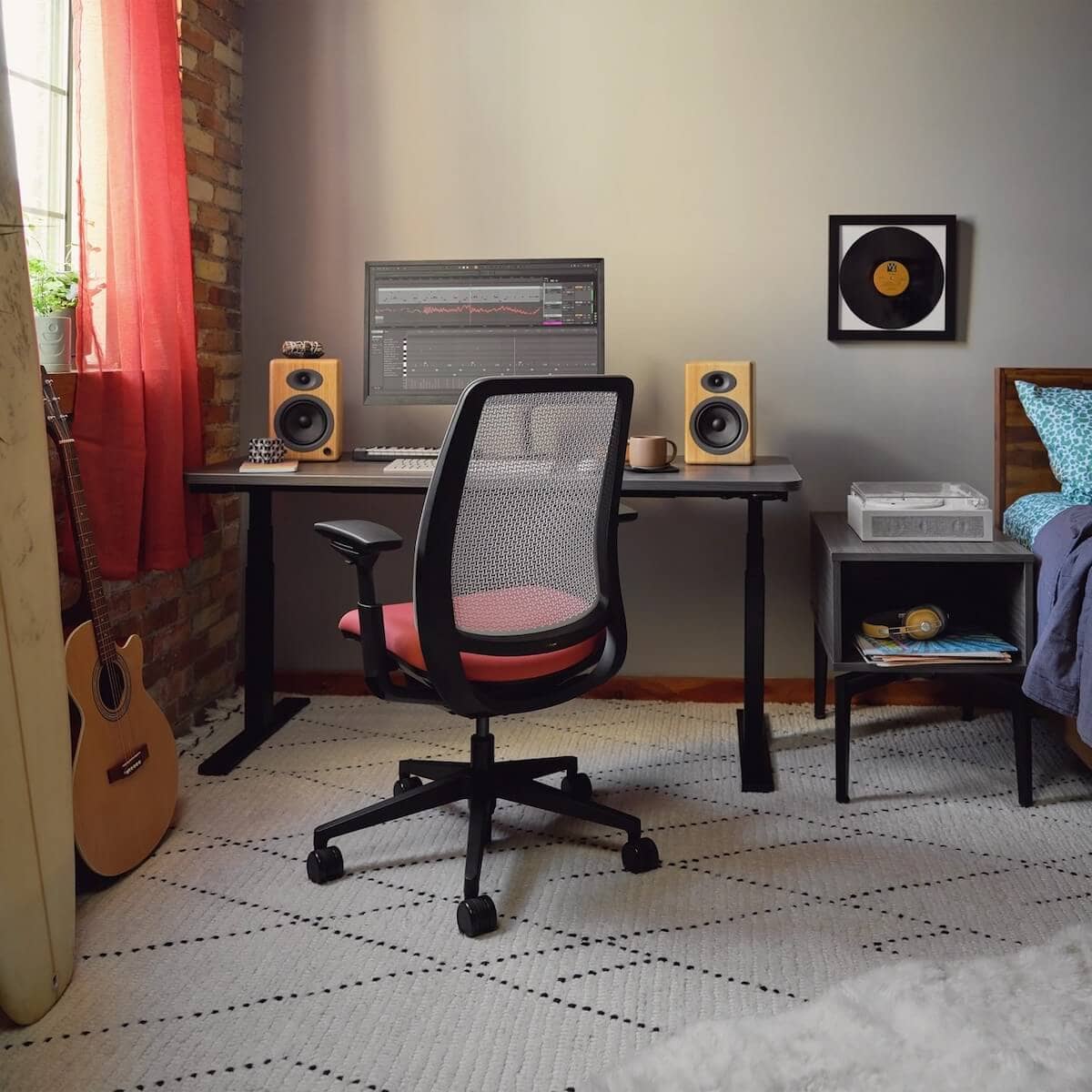 Or Amia Air with 3D knit and standard lumbar for the perfect fit.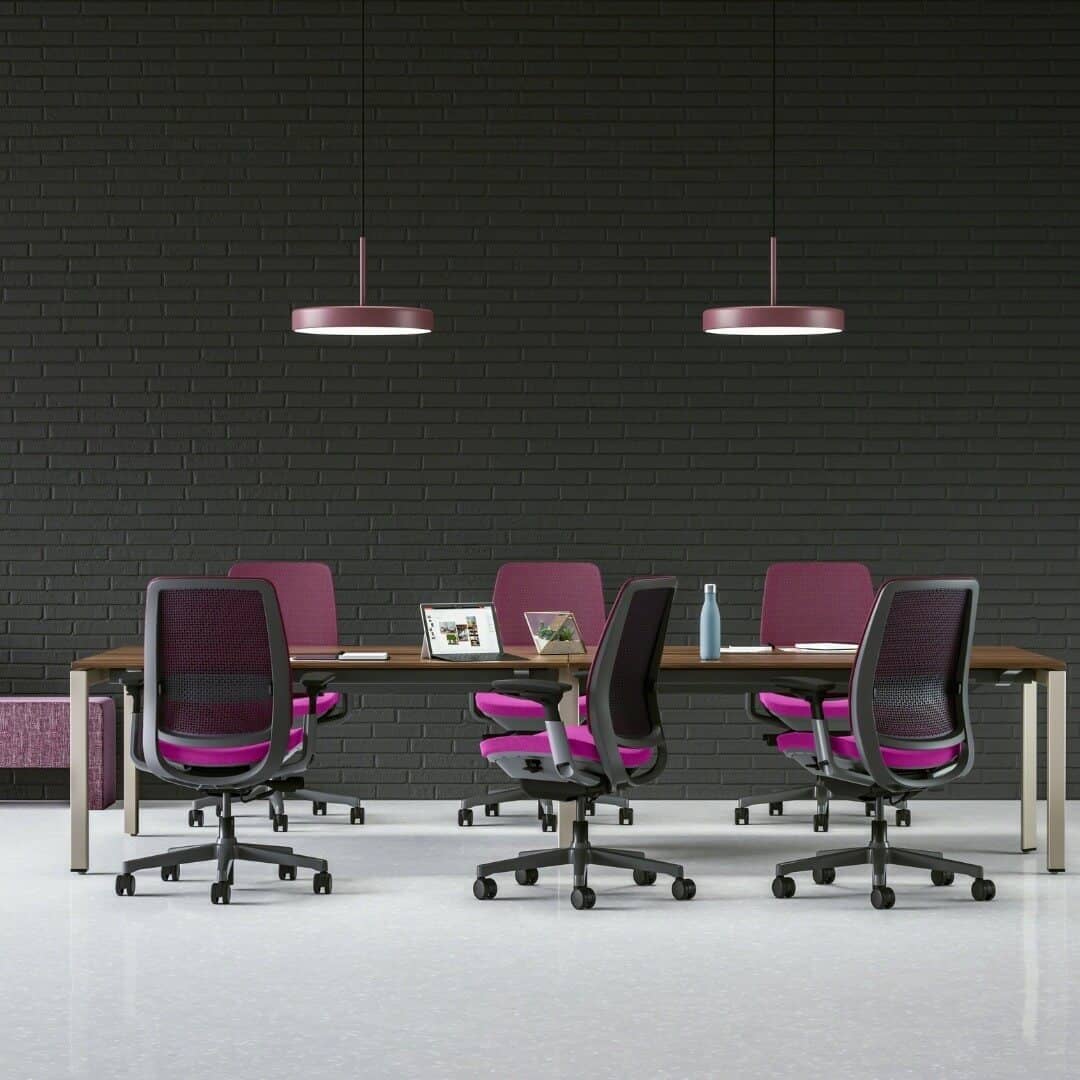 When it comes to lumbar support, the Steelcase Amia has a bit of a love-hate relationship with its users. The adjustable sliding support offers ample back coverage, but it can be too intense for some. Whereas removing the support results in a flat seat, which doesn't provide much comfort for the lower back.
Conversely, the Amia Air boasts a less intense lumbar, significantly thinner than its predecessor. This design choice can be both a blessing and a curse. While it offers a more personalized feel and allows users to feel the actual lumbar support, it's also more noticeable due to the thinness of the AirBack. This design is a stark contrast to the padded back of the standard Amia, which has a hidden-back design that some may find more comfortable.
Ultimately, it comes down to personal preference and the specific needs of each individual. So what makes the Amia chair stands out from the Amia Air, and the key factor behind that difference is the backrest. 
Exploring the Distinctive Backrests: Which One Fits You Better?
Compared to the Amia, the Amia Air presents a different approach to backrest design. While the Amia boasts a complex system of wires and bendable plastics that provide ultimate comfort, the Amia Air features a stiff, somewhat flexible plastic back. This design may appeal to those looking for a low-maintenance office chair, but it's not quite as cozy as the Amia for extended periods of sitting.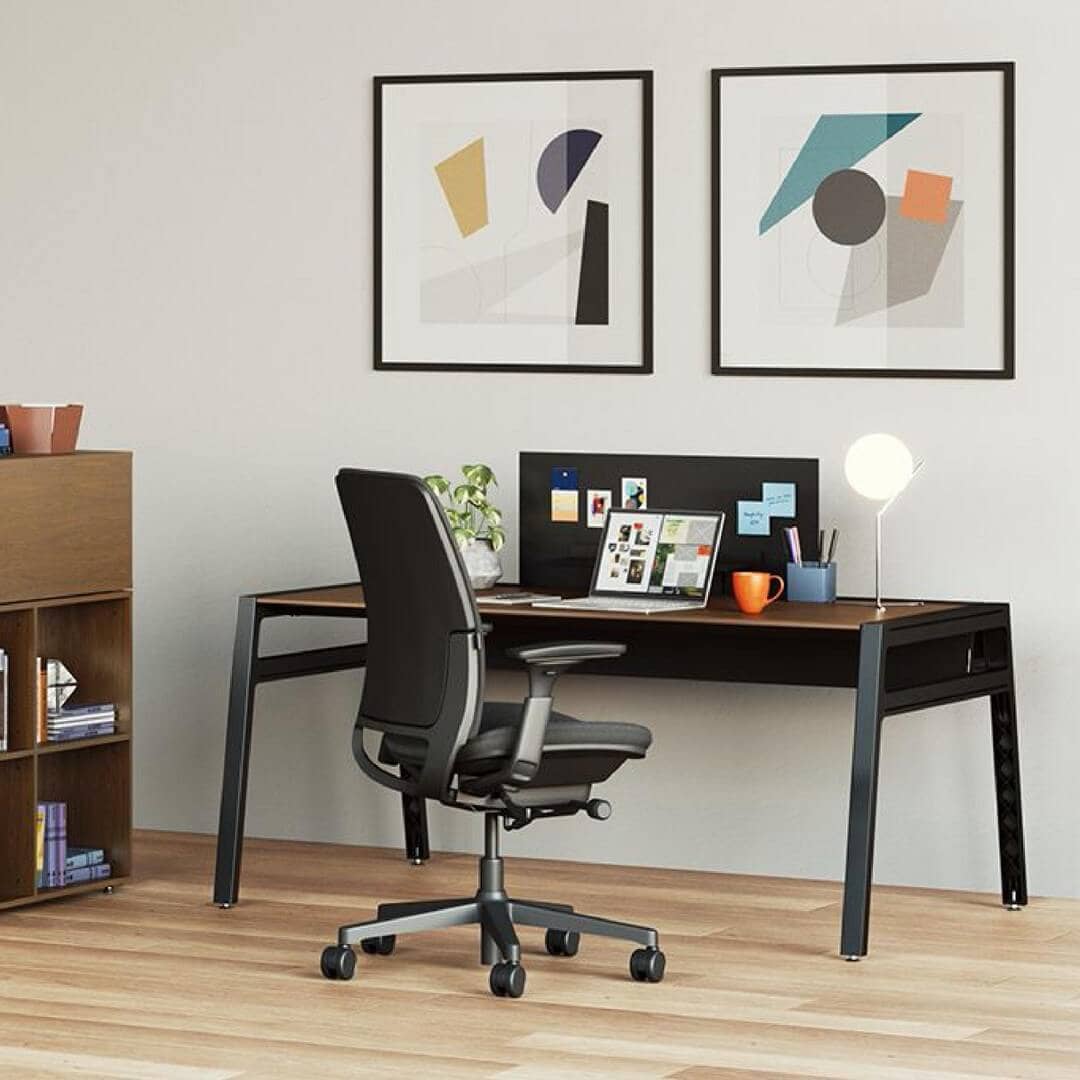 However, it's important to note that comfort is subjective, and the Amia Air may be a better fit for some users. Nevertheless, for those who have experienced the comfort of the Amia, the switch to the Amia Air may come as a surprise. The intricate back design of the Amia is hidden from view, making it a standout option for comfort-seekers.
While both chairs have the option of an adjustable lumbar, the standard Amia's design is more supportive and provides better back support.
To wrap up, Steelcase Amia and Amia Air are definitely worth considering. While both chairs have a similar form and composition, yet the Amia surpasses the Amia Air in terms of overall benefits.
With the Amia, you'll be able to enjoy the ultimate in comfort and support, even when sitting for long periods of time. The Amia Air, while still a decent option, simply can't match the level of comfort that the Amia provides.
So, if you're serious about your comfort and well-being, it's a no-brainer – go for the Steelcase Amia and experience the ultimate in comfortable seating for yourself!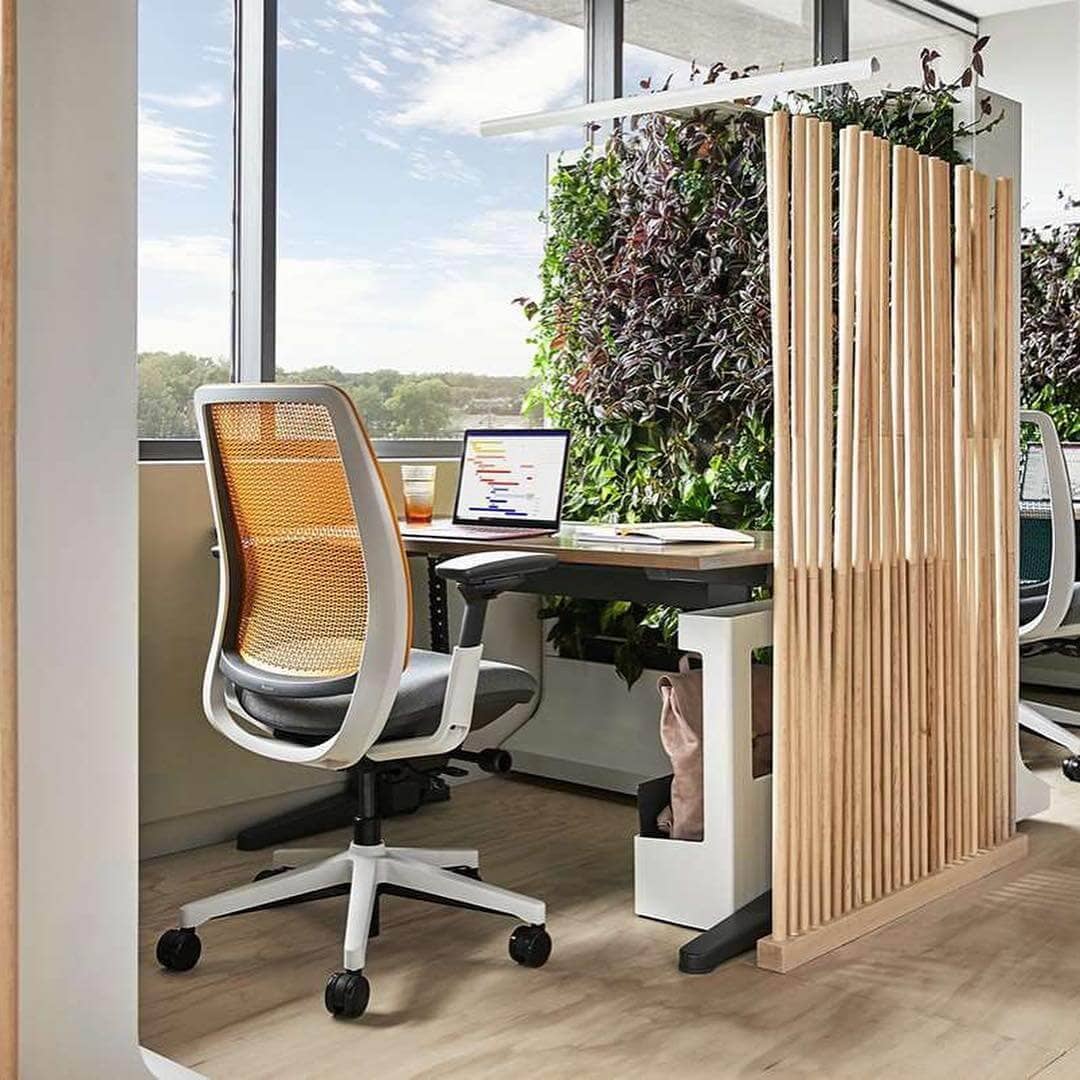 Overview of Steelcase Amia and Amia Air
Ultimate Comfort with the All-New Steelcase Amia Chair!
The Steelcase Amia is a well-designed office chair that was created with the aim of providing both sophisticated simplicity and responsive support. It was developed by the Steelcase Design Studio in collaboration with industrial designer Thomas Overthun of IDEO, and the goal was to create a hardworking chair that could handle long hours of sitting while still looking chic.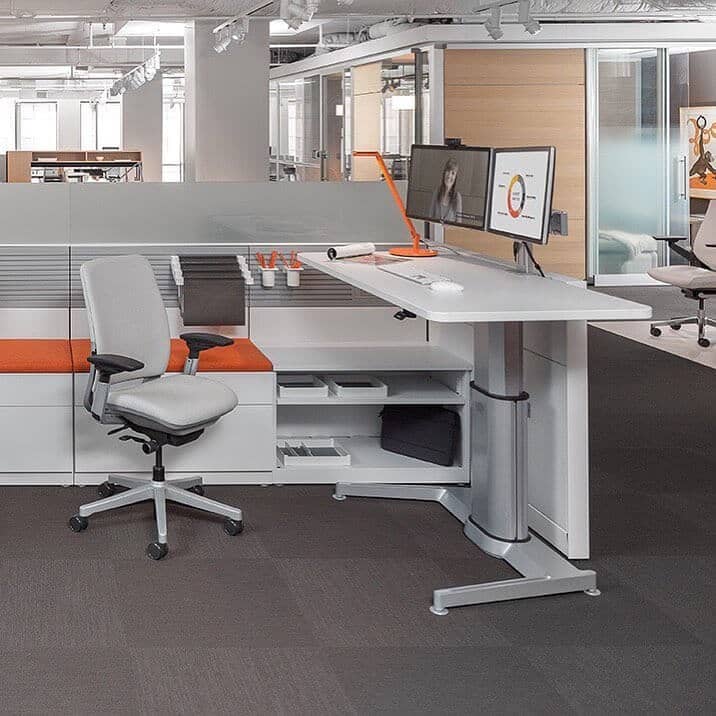 The Amia is equipped with the unique LiveLumbar technology, which provides dynamic support to the user's back. Instead of a typical lumbar cushion, the Amia uses a system of flexors that move with the user for consistent support. The backrest of the chair also has two handles that allow the user to adjust the LiveLumbar to the ideal position for their comfort. In many ways, the Steelcase Amia is a chair that prioritizes both style and comfort.
Steelcase Amia Air – A Breath of Fresh Air for Your Workspace!
Experience the Best of Both Worlds with Steelcase Amia Air! If you're a fan of Steelcase Amia, get ready to fall in love all over again with Amia Air. This chair boasts the same great dimensions and design you know and love, but with a twist! A sleek mesh backrest and advanced Air LiveBack technology set Amia Air apart, delivering a truly personalized and comfortable sitting experience. Stay cool, comfortable, and stylish with Steelcase Amia Air!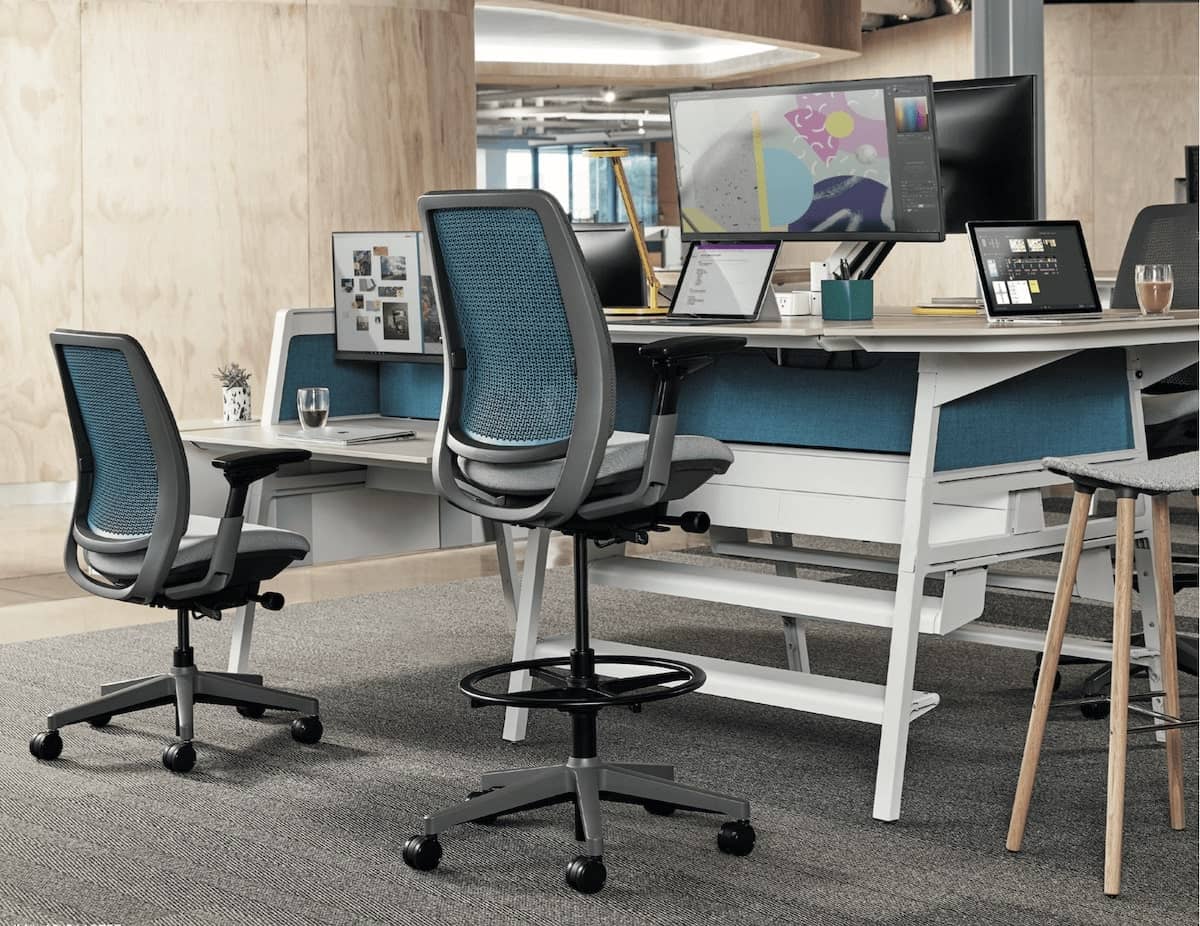 Experience a unique blend of style and performance as this innovative design takes the traditional office chair to new heights. With a flexible, geometric plastic design that moves with you, Amia Air will provide a personalized fit like never before.