Attention all office dwellers! The moment of truth has arrived. The Ergochair Pro and the Ergochair Plus by Autonomous have both graced us with their presence, but which one will take the prize for ultimate ergonomic superiority? On the surface, they may look different, but what sets them apart and makes one better than the other? The confusion is real, and it's time to clear the air and separate fact from fiction. So, sit back, relax, and get ready for a comparison that will settle the debate once and for all.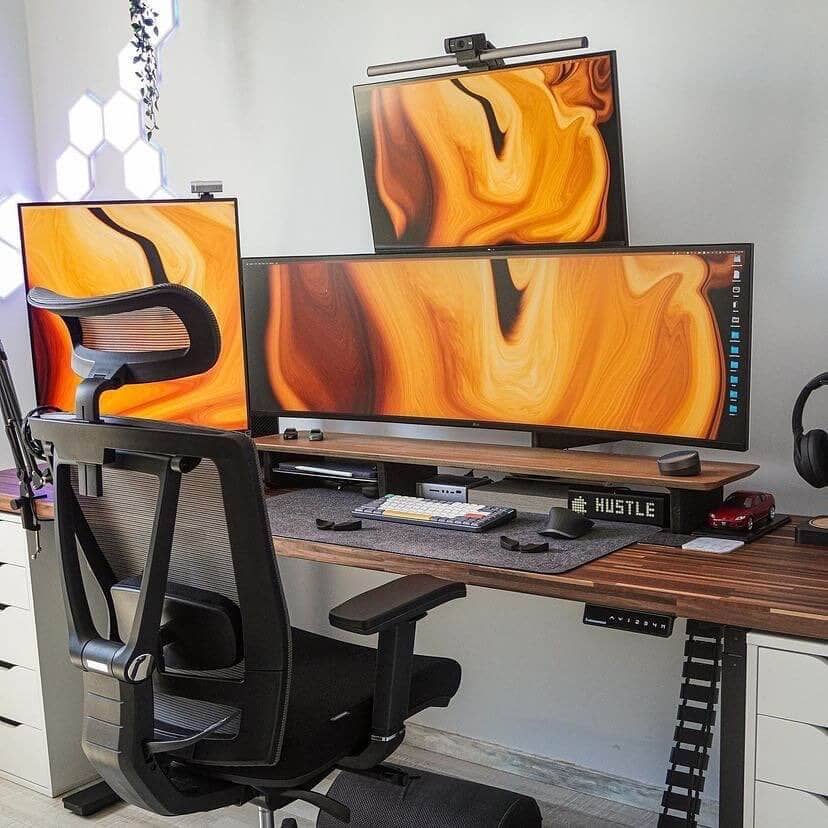 | Feature | Ergochair Pro | Ergochair Plus |
| --- | --- | --- |
| Seat height | | 17" – 21" |
| Adjustable armrest | 4D | 3D |
| Adjustable headrest | Yes | No |
| Adjustable backrest | Yes | Yes |
| Adjustable seat tilt | Yes | Yes |
| Recline | 5 lockable positions | 1 lockable positions |
| Lumbar support | Yes with flexible for any seated position | No, they have adaptive spinal support |
| Weight capacity | 300 lbs | 300 lbs |
| Back material | Woven mesh | Naked TPE/Breathable mesh |
| Environment-friendly materials | 100% earth-friendly | Earth-friendly TPE |
| Warranty | 2 years | 5 years |
| Dimensions | 29"L x 29"W x 46" – 50"H | 28"L x 28"W x 40" – 44"H |
| Seat dimensions | 20"L x 20"W | 19"L x 19"W |
| Seat height | 18" – 20" | 17" – 21" |
| Back dimensions (with headrest) | 21" W x 28" – 31" H | 20"W x 23"H |
| Tilt range | 22° | 25° |
| Armrest height | 11" – 14" | 7" – 11" |
| Armrest height (from the floor) | 26.7" – 32.2" | 23.5" – 27.7" |
| Caster wheel diameter | 2.36 inches | 2.56 inches |
| Price | Check | |
| Materials | Polyester fabric with molded foam interior and durable nylon plastic frame; PU handrest pads. | Naked TPE version: 100% TPE upholstery with ABS plastic frame. Mesh version: 100% TPE and polyester fabric upholstery with ABS plastic frame. |
Lumbar Love-Off: Battle for Back Bliss
The significance of lumbar support in chair selection cannot be overemphasized as it ensures proper posture and minimizes back pain. The Ergochair Pro and Plus offer divergent designs for their lumbar support features.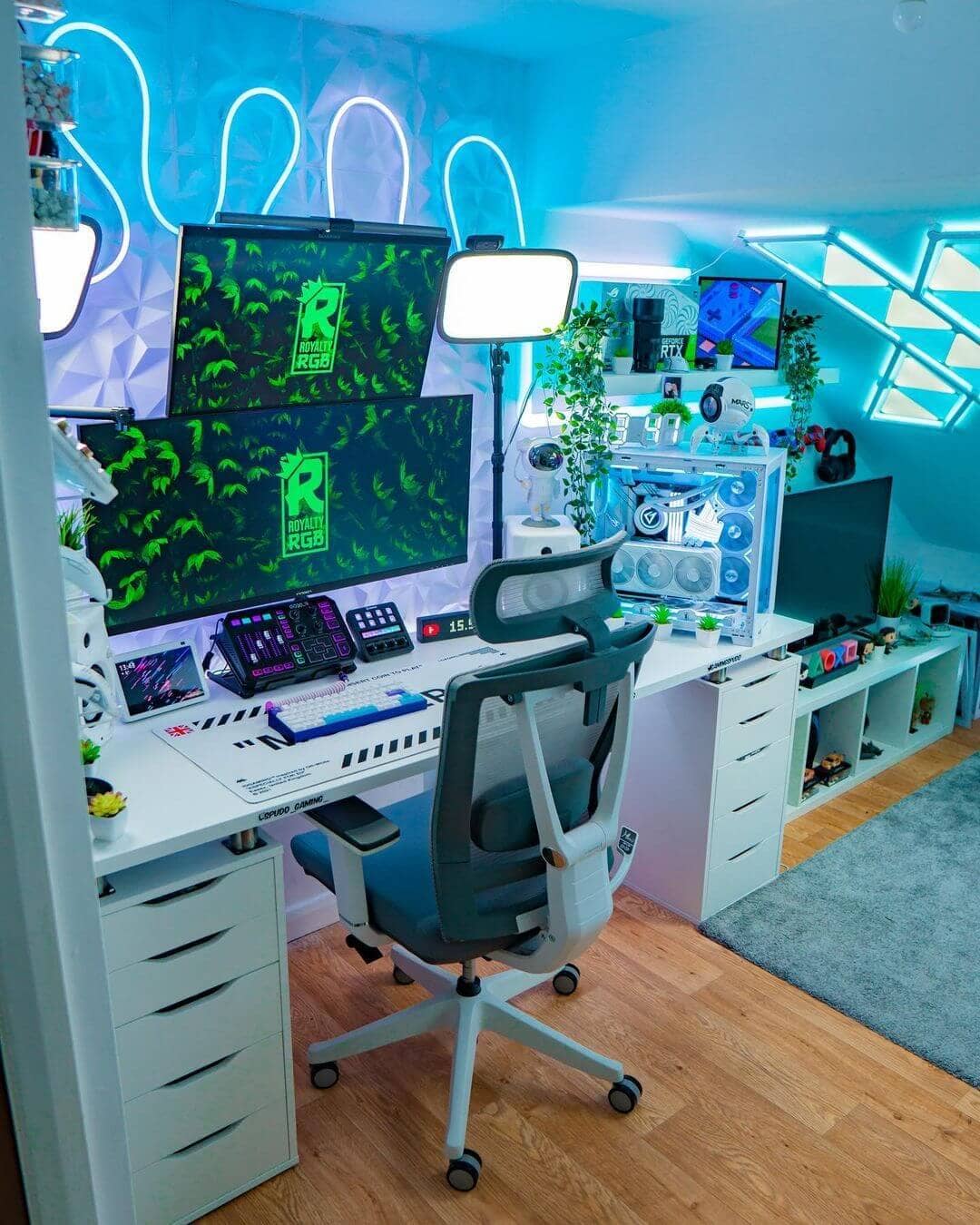 The Plus, an environmentally-friendly frameless chair made from TPE material, emphasizes natural movement but leaves you to find your own support with no lumbar adjustment or bump. The armrests are not very flexible either, which may disappoint some users given their high price tag.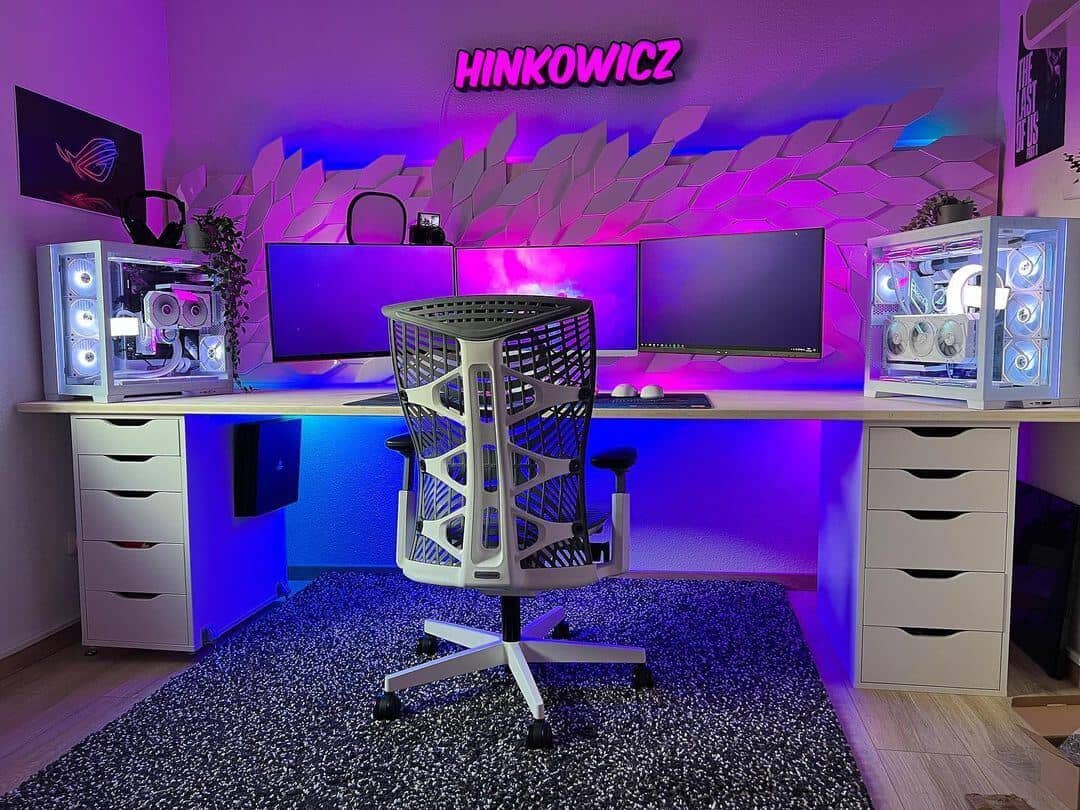 On the other side of the spectrum, the Ergochair Pro boasts customizable lumbar support that can adapt to any seated position. However, some have encountered discomfort with the lumbar support not aligning with their back, leading to concentrated contact with the lower back in a narrow line.
Despite its misalignments, the Ergochair Pro reigns supreme in this lumbar support showdown! Don't settle for subpar comfort and support, choose the Ergochair Pro and take your seating game to the next level!
 Both Disappointing Cushion Quality
With the Ergo Plus, you'll need additional cushions for wrist support, as it has become even more uncomfortable than before. The cone spring system or whatever system they're using has completely failed. The chair creaks like crazy and anyone who claims it's comfortable is lying to you. It's different, so maybe hipsters might pretend they like it. But in reality, the seat cushion is not soft at all, it's incredibly hard. With all these additions, it can be overwhelming to have to make so many modifications just to feel comfortable while sitting.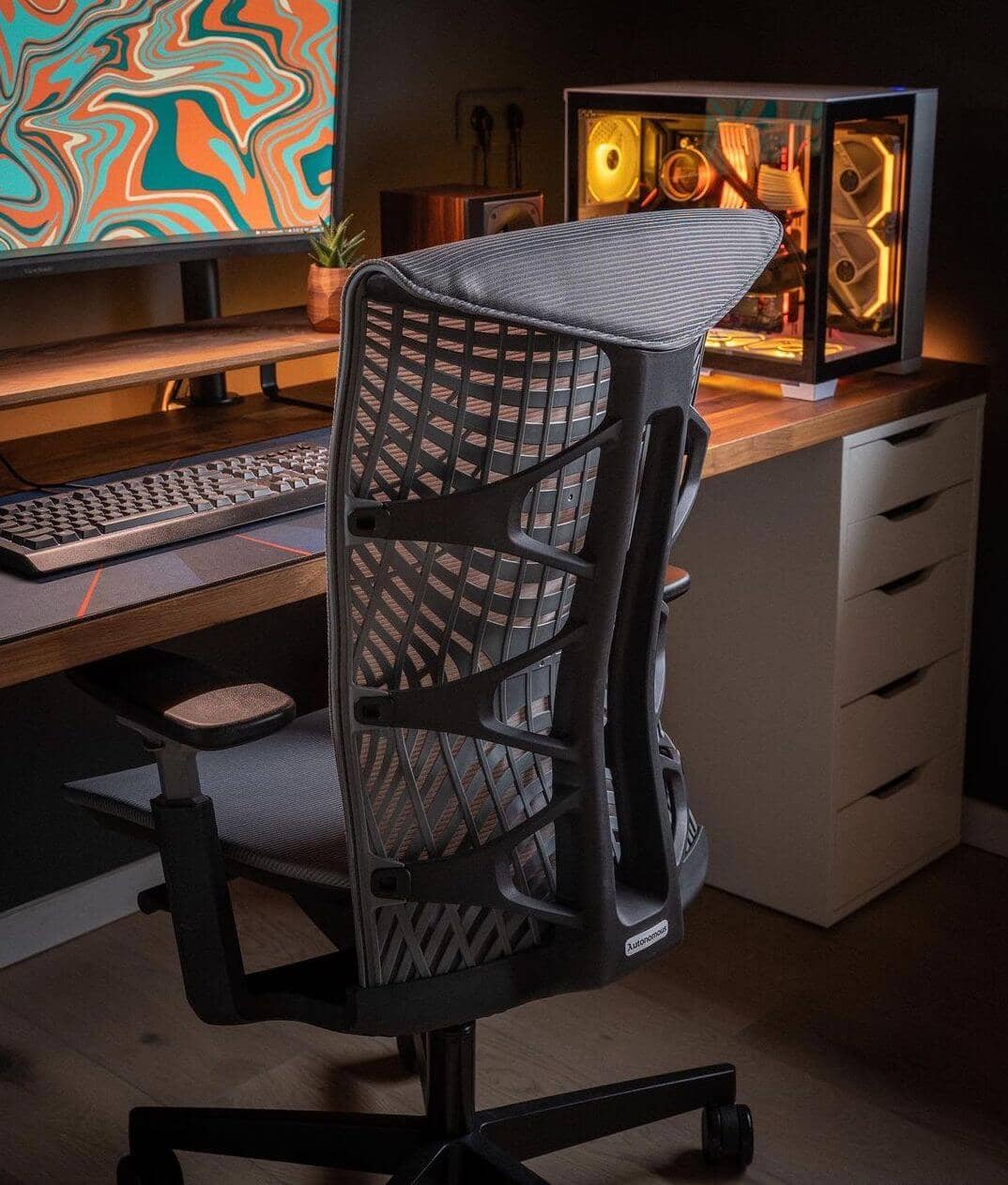 Ergochair Pro is the slippery material of the cushion, causing your body to slide forward when you lean back into the backrest. Another disadvantage of the Ergochair Pro is notable for its firm seat, which is among the most rigid among office chairs in its price range.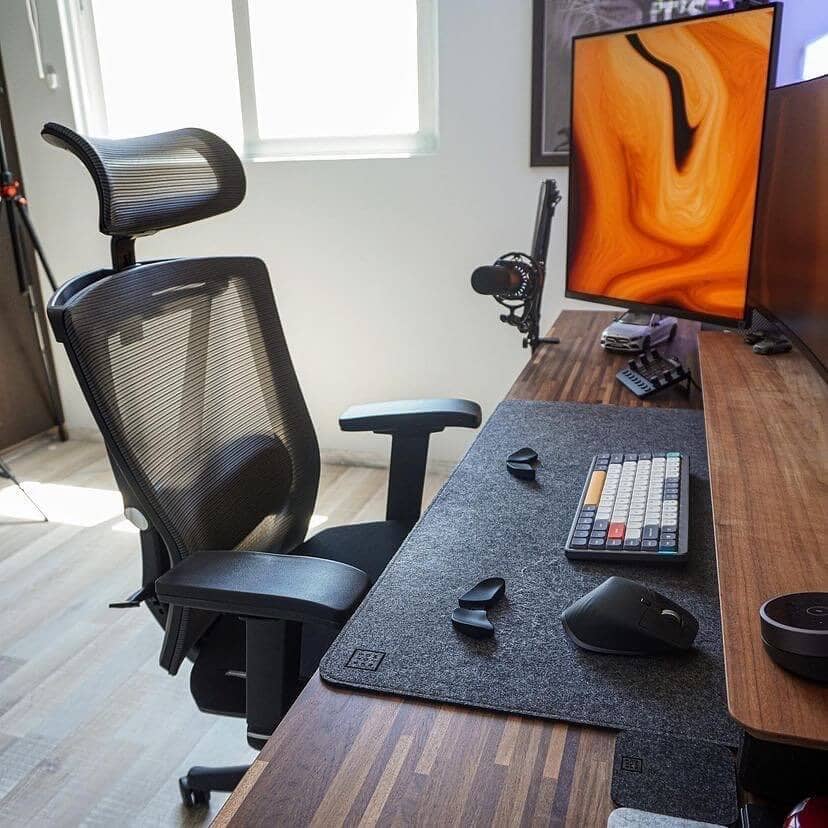 These chairs are simply unacceptable, especially considering their price point. The cushion's material is the main problem in both the Ergochair Pro and Pro Plus. It's incredibly slippery, causing your body to slide forward when you lean back into the backrest. This flaw is simply unforgivable, especially when compared to other similar-priced chairs. It's outrageous that these chairs demand such a high-cost point when their quality does not match up to the competition.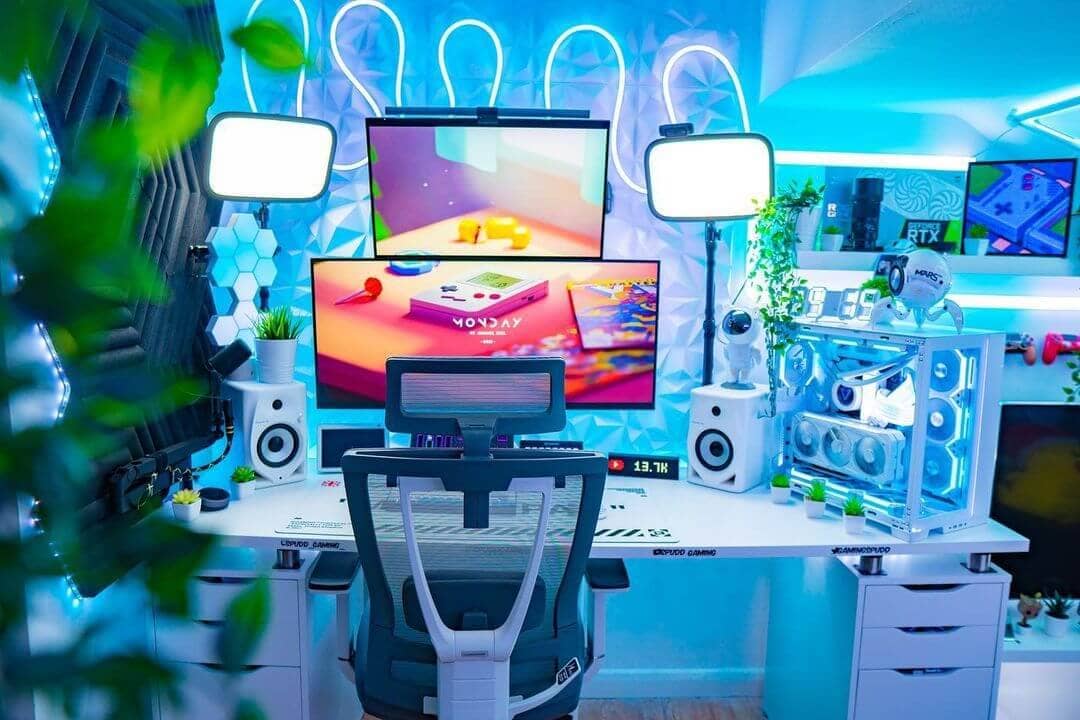 It's a major disappointment for anyone who values comfort and support in their seating, and it's frustrating to have to go through the hassle of finding additional cushions and modifications just to make the chairs somewhat comfortable.
If you're looking for office chairs to replace the Ergochair Pro and Pro Plus, there are several options available. Here are some top picks:
Best office chair under 500$ – Get a comfortable and productive workday
The Ultimate Seat-Off: Clash of the Comfort
When it comes to choosing a chair, comfort, and support are of utmost importance. The right chair can make a world of difference in your daily routine, while the wrong one can lead to back pain and discomfort. Let's take a look at two popular chairs, the Ergochair Plus, and the Ergochair Pro, and compare their structures.
The Ergochair Plus promotes natural mobility. However, the lack of adjustable lumbar support or bump can leave you searching for your own pillow for lower back support. The armrests are also limited in adjustability, and the hard structure can feel like sitting on a wooden chair at times.
The Plus's backrest chair is a complete disappointment. Back support is fantastic at first, but this support wears away quickly, leaving you with a backrest that's not as curved as it originally was out of the box. And to make matters worse, the material used for the backrest is so cheap that it cracks and splits easily. As a result, the backrest becomes unsupportive and uncomfortable.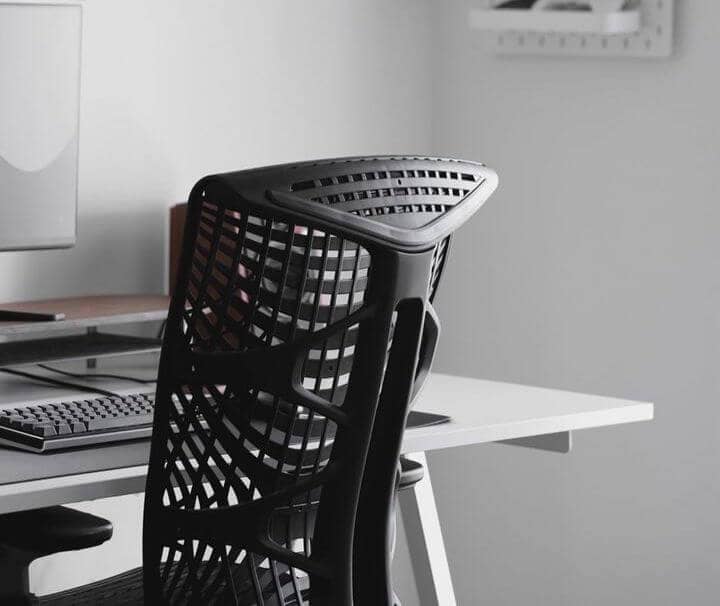 Contrarily, the Ergochair Pro offers customizable lumbar support that can be adjusted to accommodate any seated position. Despite this advantage, some users have reported discomfort due to improper alignment of the lumbar support.
The quality of both the Ergochair Pro and Pro Plus has been called into question by a significant number of consumers on Reddit's forum. Rather than offering a comfortable and supportive sitting experience, these chairs have left many individuals with knee and leg pain resulting from their uncomfortable structure.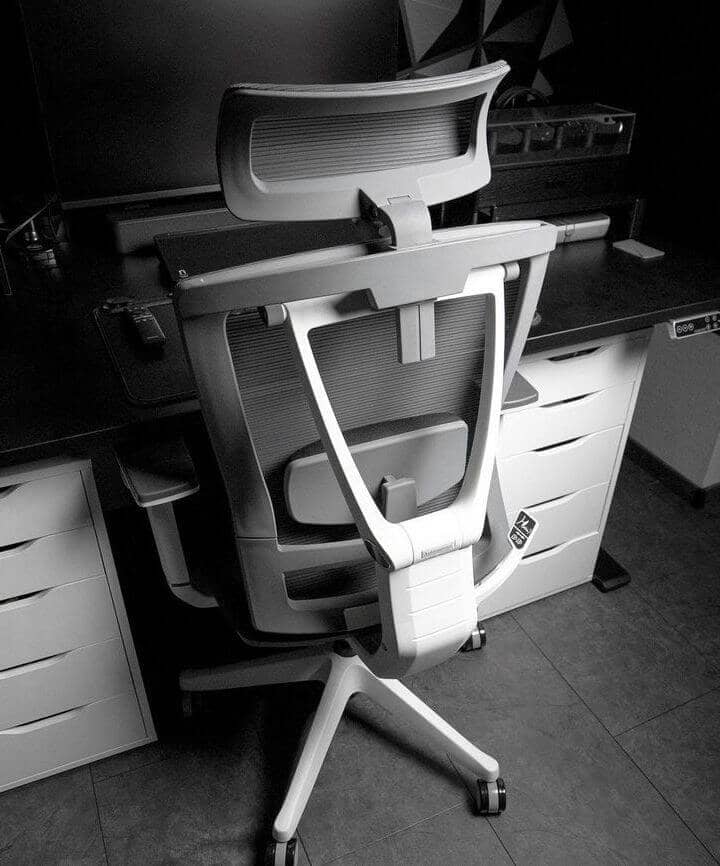 The chairs' height adjustment and backrest movement have been widely criticized for being insufficient, making it difficult to sit at a 90-degree angle. Even when locked in place, the chairs have a slight rocking motion, and the uneven hand rests are incapable of providing proper arm support.
The headrest's inability to move forward leads to an awkward head position, and the chair's backrest only supports the lower back, with the upper back unsupported. On top of that, the chairs are known to produce a squeaking noise right out of the box.
The mesh material on the backrest has been deemed inadequate by many, with little support and a plastic beam at the top that can cause back pain over time. The large number of dissatisfied customers struggling with discomfort and pain due to the chairs' design is a cause for concern. While the chairs do have some good features, such as their adjustable lumbar support and tilt mechanism, the quality issues and discomfort reported by users cannot be ignored.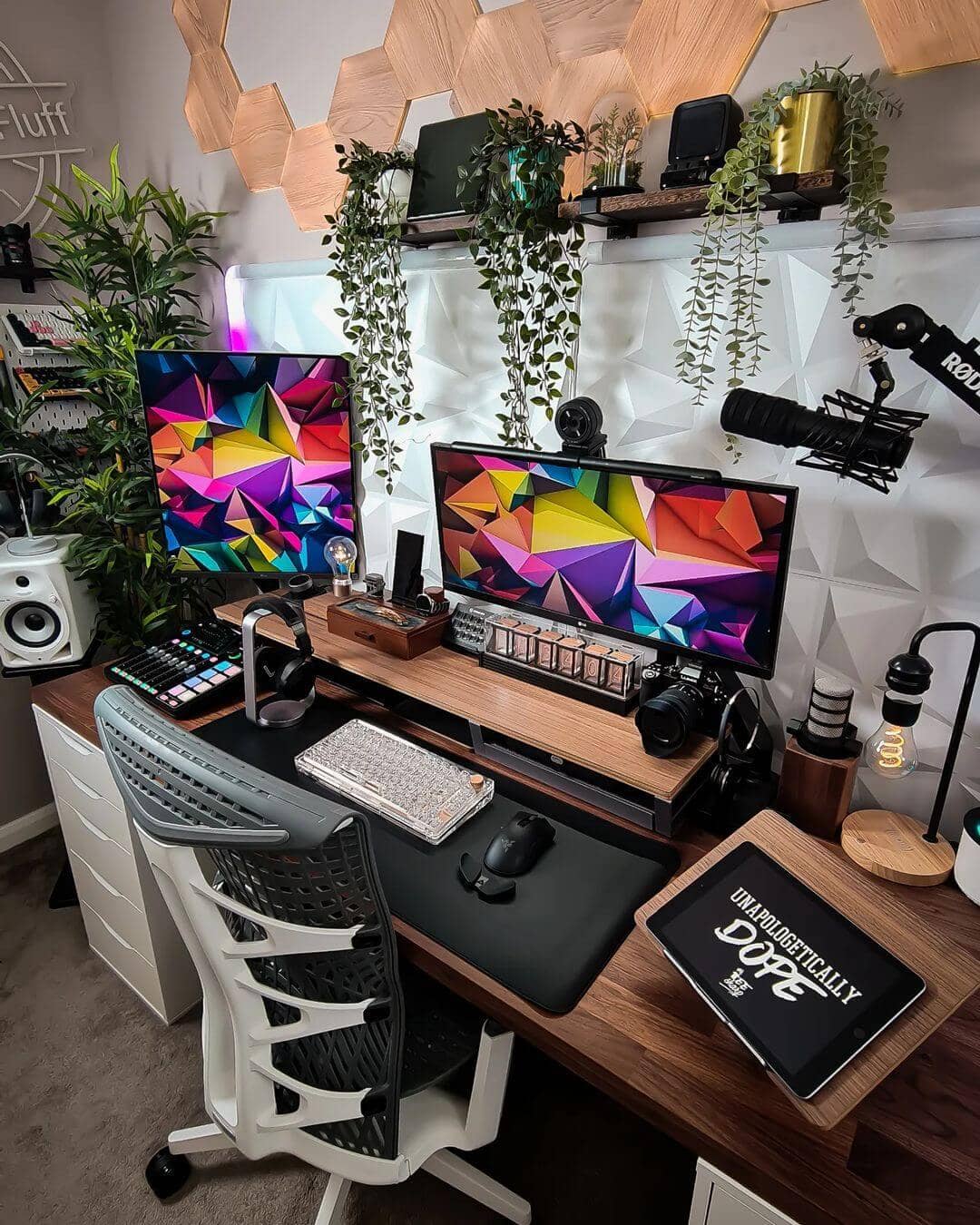 All in all, the Ergochair Pro and Pro Plus have received mixed reviews from customers, with many expressing dissatisfaction with the quality of the chairs. Unfortunately, neither Autonomous chair provides the comfort and support necessary for long hours of work. It's best to look elsewhere and consider other options available in the same price range, such as:
These chairs come highly recommended and provide the necessary comfort and support for those long workdays.