While Fully Jarvis has always been a crowd-pleaser, there's a standing desk coming up to its rank. The Progressive desk may not have a lot of user reviews online yet but it's not really a new kid on the block, because it has been around for 10 years. But it is slowly catching the eye of gamers. 
And spoiler alert, the Progressive desk also offers a generous warranty of 15 years like Fully. So from the sound of it, you can get great value for your money. 
Let's compare the 72″x30″ standing desks of each brand. *both desks will have 2 motors, 3 stages for a fair comparison
Brand
Height range
Features
Weight capacity
Options
Warranty

PROGRESSIVE DESK 72×30

23.5"-49"

-4 memory presets

-USB port

-Grommet holes

-Collision detection

-Child lock

-Energy saving mode

-Soft start and stop

270 lbs

-3 frame colors

-18 tabletop colors

15 years

8 years for some units

Fully Jarvis 72×30

30" -49.3"

-4 memory presets

-Rubber grommets

-Transition speed of 1.5" /sec

-Smooth start and stop

350 lbs

-Contour chopped or rectangular desktop

-6 tabletop colors

-3 frame colors

15 years warranty 
Customization and design – Progressive desk wins
Both brands offer several options for customization. Jarvis went all out in filling out customers' needs for personalization.
If you'll hover through Fully's website, you'll also find the option to set up your own desk. Aside from the tabletop color and the base, you can also amp up your setup and purchase accessories. But of course, the added value also comes with the added cost.
Now, as we scroll through the Progressive Store, it is jam-packed with a lot of choices, more than that of Jarvis.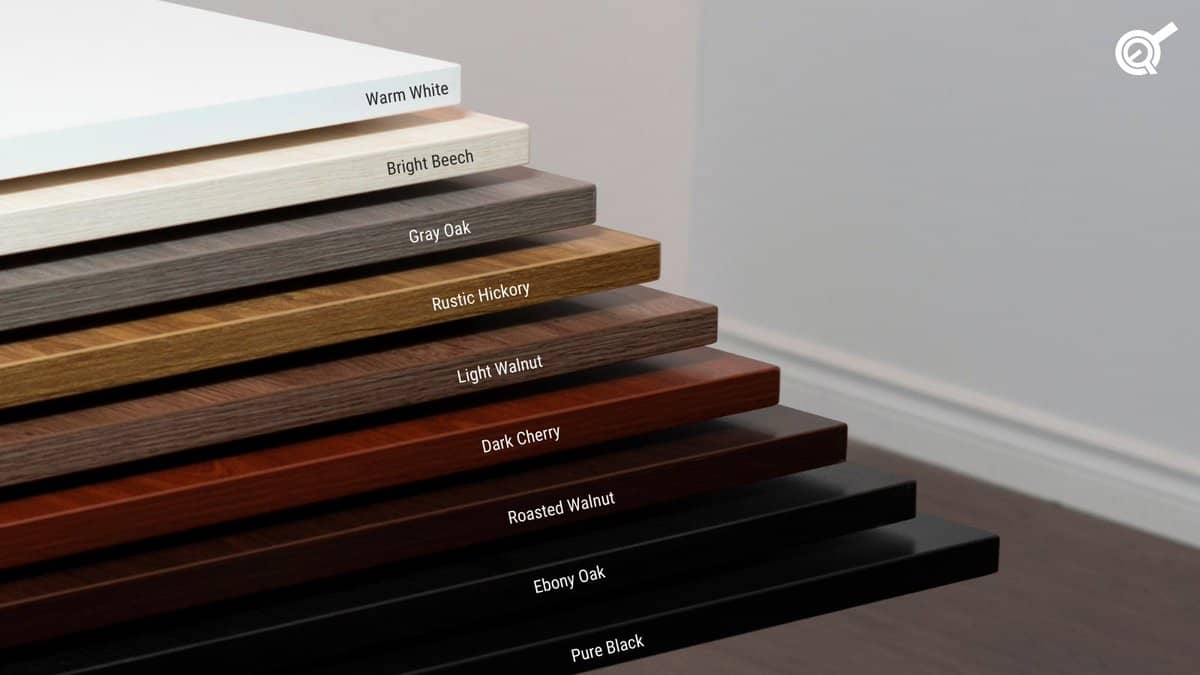 For the tabletop alone, you can choose among 18 colors and you can also choose the color of the base. It feels like being a kid in a candy store.
The brand also has more choices for the accessories, it's like a one-stop-shop with the works.  
So yes, the Progressive desk wins by the number of customization options.
But here is where you may be able to like the Fully desk better even if the Progressive store is bribing you with tons of options that you can't even count with two hands.
One, the bamboo tabletop is still, as of today, one of the most coveted tabletop options in a standing desk. There's just something about bamboo that makes them so in, and a lot of users still favor the bamboo tabletop of Fully among others.
And two, you have the option to choose either a rectangle or a contoured desktop. A contoured desktop will make the desk more ergonomic. This can tick someone else's list. And the contours also make the desk look unique and more classy.
Also, the grommet holes of each desk are different. In Fully, you'll see the classic rubber round grommet holes located at each end of the desk
While for the Progressive desk it looks different.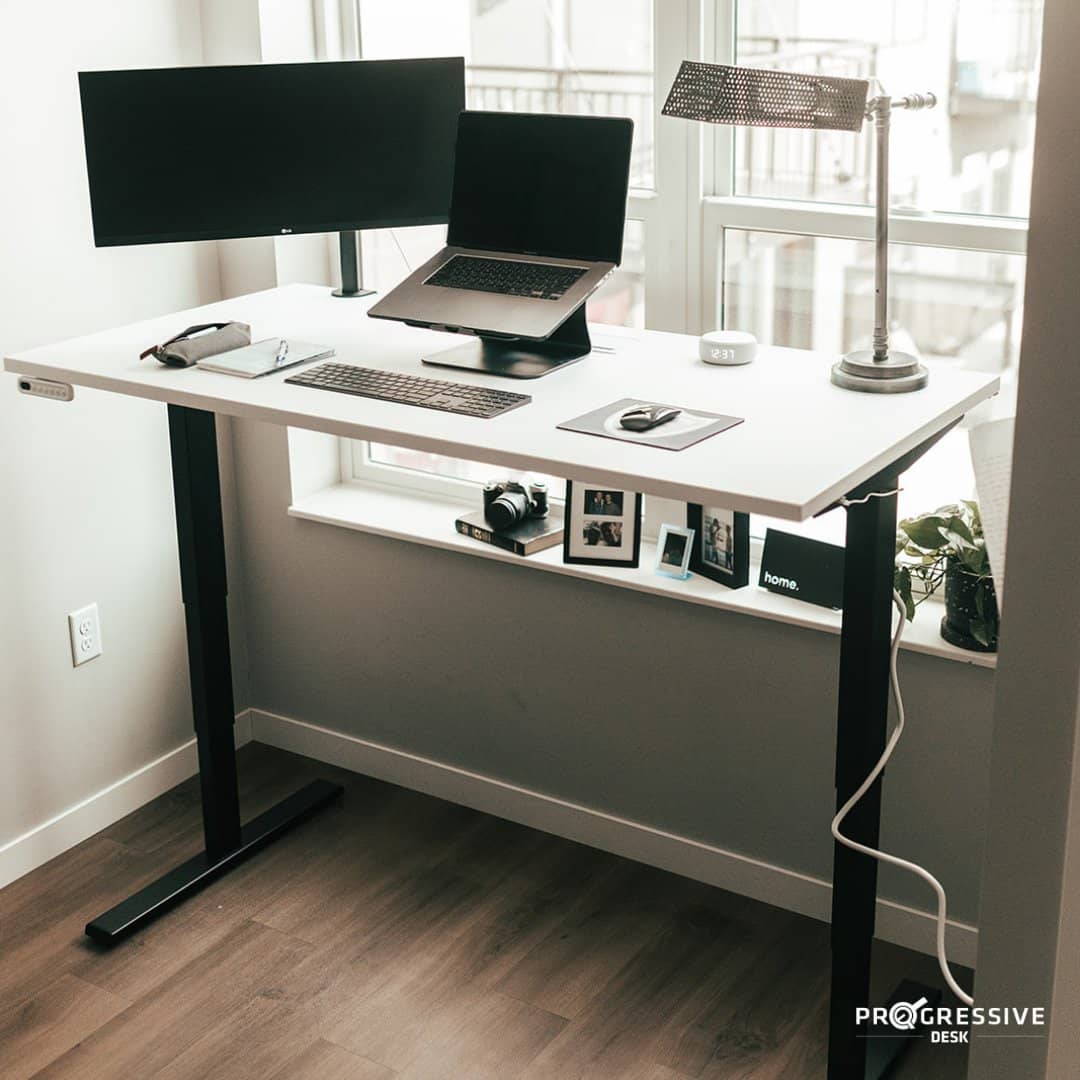 Let's take a look at the Solo Ryzer, one of the more popular units from the Progressive store. 
The Solo Ryzer has a rectangular slot found at the farther edge of the desk. Though you can also opt for a tabletop without the rectangular slot if you want to build your own desk, it's only available in smaller sizes. Or if you don't want to build your own desk without the slot, go for the Economy Ryzer desk.
And if you need a larger working area, you can find an L-shaped desk from both brands. The Corner Ryzer (L-shaped desk from Progressive Store) can go head to head with a Fully L-shaped desk.
One thing we have also noticed, the Fully Jarvis desk looks more polished and classy than the Progressive Store's.
Also, both desks have holes where you can loop your wires and cables. That of the Fully is more of a classic while Progressive desks have a bit of a modern take. 
Build, construction, and motor – Jarvis win
The frames and legs of Jarvis are made from steel and not aluminum. This gives the desk a better and stronger foundation. 
Meanwhile, Progressive desks also have a full-on metal unit, there are no aluminum or cheap plastic materials. So for build and quality, you can get a good value whatever your options will be. But of course, the Fully runs a bit higher than the Progressive desk.
Let's cherry-pick some other features of each brand so you might be able to see if it ticks the boxes in your list. 
The Progressive desk transitions fast. You will not be able to find much on the internet on its transition speed. But compared to that of Fully's 1.5 "/ sec, it's pretty close to that. There isn't any shaking and yes it's pretty nice and stable.
Though what may be a tradeoff is that it can be quite noisy. 
We can hear the mechanical sound of the motor when the desk is transitioning. 
The desk is advertised by the brand as one of the more modern desks with modern features. Though the sound isn't too loud, anything that's dubbed as a modern desk should not have a noise that is higher than 50 decibels right? 
Though it says that the noise level is lower than 50 decibels, we think it's higher.
So Jarvis is the meeker one here, the quieter. But if we're going to rate the speed of the transitioning and the smoothness, both brands are like creamy butter. 
Other features
You might be pretty familiar with what Fully offers since this desk has been one of the frequently reviewed brands. 
One of the safety features of Fully is the soft start and stop and the anti-collision feature. The Progressive desk does offer more features, maybe that's why it's dubbed as a modern desk. Apart from the soft start & stop, and collision detection, collision detection, it also has a child lock. Though the Economy Ryzer lacks this because it's an entry-level desk at a lower cost. 
So the Progressive desks such as the Ryzen Solo do offer more features that you'll find very useful as of today. 
Though these are modern features, we are expecting something more like a Bluetooth capacity like what you will find in a Lander desk. Because when you say modern, it does have to have digital features right?
But don't get us wrong, we do find the brand's features more than what other brands like Fully have to offer. The word modern is just too big of a claim.
Stability
Let's nitpick the Progressive Solo Ryzer. This desk has been gaining popularity and it has been catching the fancy of gamers. You can get this desk in several sizes too.
For the stability score, the Solo Ryzer is pretty impressive. We can give it 9.5 out of 10 often. This thing is pretty solid and stable. 
We also tested the other units of the brand such as the L- shaped desk. And it's pretty much the same experience, very nice and steady.
Meanwhile, Fully is also pretty stable. It will not make much wobble at mid-height. But there are subtle movements at the highest setting.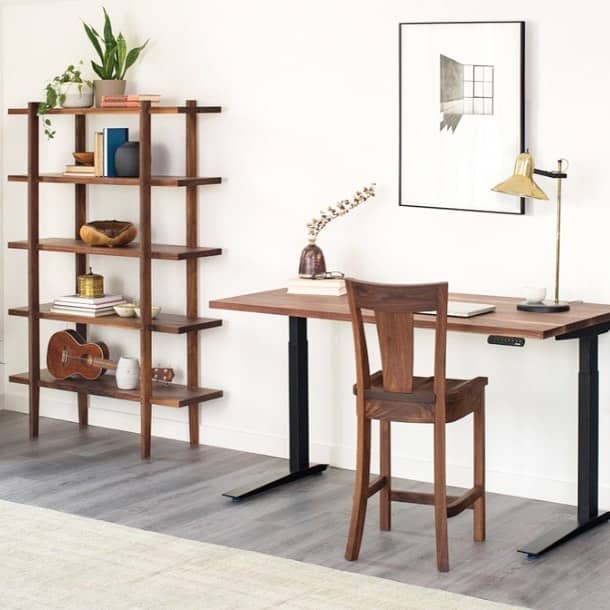 And if you try to push the desk, it will budge. So we tried to push the Solo Ryzer, but it barely moved. And you need to exert more effort than what you have to give to rock the Jarvis desk.
So the Progressive desk is more steady and stable. But we also have to look at the weight capacity of the two. 
Fully featured a higher weight capacity than the Progressive desk, it's more by 80 lbs. So this is something to consider if you're choosing between these two desk brands. 
Should you go for the more gorgeous desk or the more stable one
Wrapping it up, we do have our favorites in every category.
Though the Progressive desk has tons of customization options and accessories to offer, more than Fully, we find the Fully Jarvis desk more elegant. And it's not just because of the bamboo tabletop option or the contoured desk. 
From the frames, legs, tabletop material, the finishing, Jarvis desks just have a more polished look.
The Progressive desk has more of a futuristic, edgy look. So maybe this is also the reason why more gamers are fancying this desk. It has a more rugged appeal-while Jarvis has a sleek and softer appeal. 
Stability-wise, the Progressive desk is more solid and stable albeit having a slightly lower weight capacity. Even if you intentionally move it with your two hands, it will not flinch much. 
The Fully may wobble a bit at max height. So this is not a good option for those who stand 6'. This desk is pretty stable at mid-height, best for those who stand 5'5"-5'8".
Also, Progressive desks can go lower, so this can be a choice for those petite users who stand 5'2" 
Get a good return of your investments
As mentioned earlier, the Progressive desk and Fully both have a 15-year warranty. This Is one of the highest for standing desks, coming in second to IKEA and Herman Miller's lifetime warranty. 
So these two brands give such good coverage, both will be a good investment. The final deciding factors will be the stability vs the max height, the overall design, and  of course,  the price. 
Progressive desks are a better choice for those who are slightly taller. And it will appeal more to gamers with its edgy modern look. 
Meanwhile, the Fully is a classic. It's a regal desk that despite the higher price and some wobbles, many still fall in love with it.
Related post: FEZIBO vs FLEXISPOT standing desk showdown – who win?