The Caper chair is a perky piece of furniture. Its bright and happy aesthetic is the first thing that you would notice. From afar it mimics chairs akin to the ones you see in waiting rooms, except for the lively colors. 
But let's give it a benefit of the doubt since it is, after all, an Herman Miller chair.
So let's take a look at this perky offering.
Different Caper models
The Caper chair comes in different models. If you'll hover through the brand's website, you'll see a caper multipurpose chair, a multipurpose stool, a multipurpose stacking, and a stacking chair.
So let's try to differentiate each type of caper chair. 
First, we have the multi-purpose office chair. 
Actually, all four types of Caper chairs have similar seats and backrests, we'll dive into that later. What differentiates one from the other is the base.
For instance, this multipurpose office chair has a similar base to the other ergonomic office chairs of the brand.
It can also offer the basic adjustments to an office chair. You have the tilt and you can also change the seat height. They can go from 16" to 21.5", so it offers just a narrow range, and is pretty much suited for those with average height. 
This has a stool counterpart. The legs are higher and have a footrest. But since it's still a multipurpose type of seating option, you can still adjust the seat height.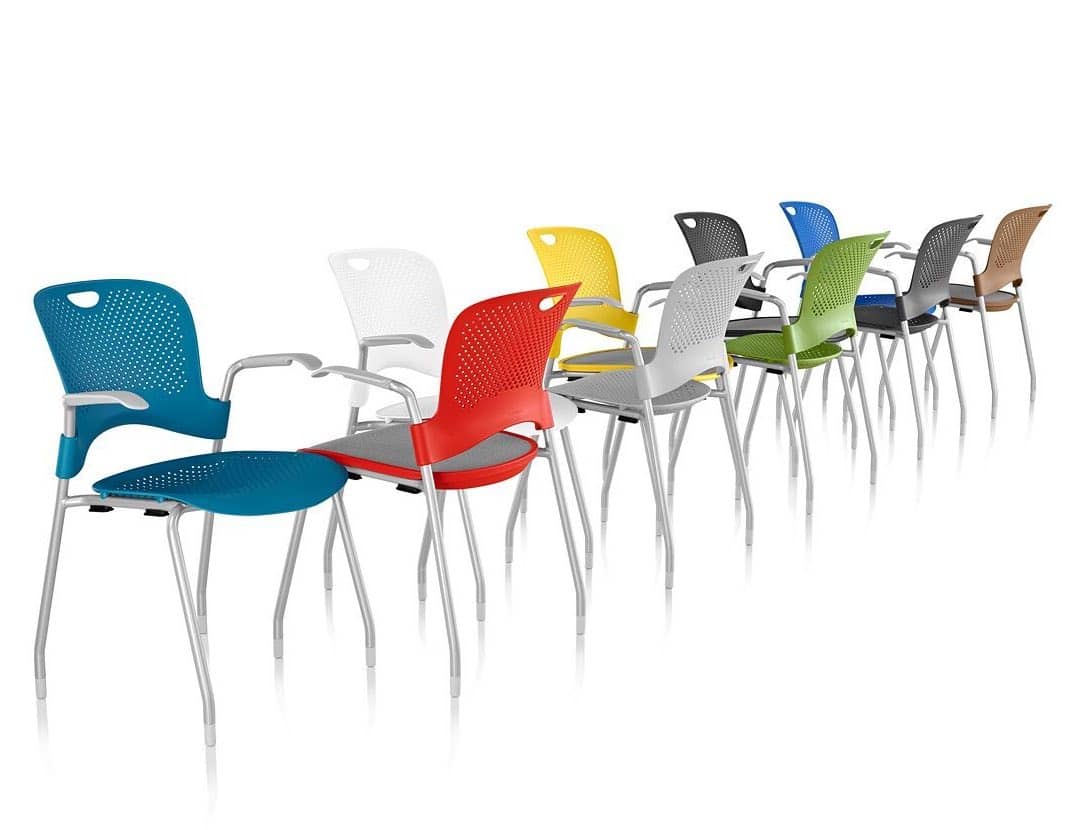 Then the stacking chair has more of a stationary base. It has these sleek aluminum rod legs that you can see in some task chairs. Or it's similar to the chairs in waiting rooms in office spaces and clinics. And since these are stacking types, you can put them on top of the other for easy storage.
The next one is the stacking stool, it's similar to the base of the stacking chair except it is longer and has a foot ring, as with a regular stool. You also have an option to get the seat height is 30" or  34". 
We're vibing more with the Caper stacking chair
Out of the four types of Caper chairs, we find the most quality in the stacking chair. We see this having the most viable reason for purchase.
The material used in the backrest and the seat is made of ergonomically molded polypropylene. But this type of nylon is very flexible. Even if it looks stiff from afar, this material is built for movement. Not to mention, it's very airy with the small holes. So even if it's really hot, you will not sweat in this.
But even if this material is softer than the ones used in task chairs that are made from nylon, it is still made of plastic. And this type of material is not comfortable for sitting the entire day.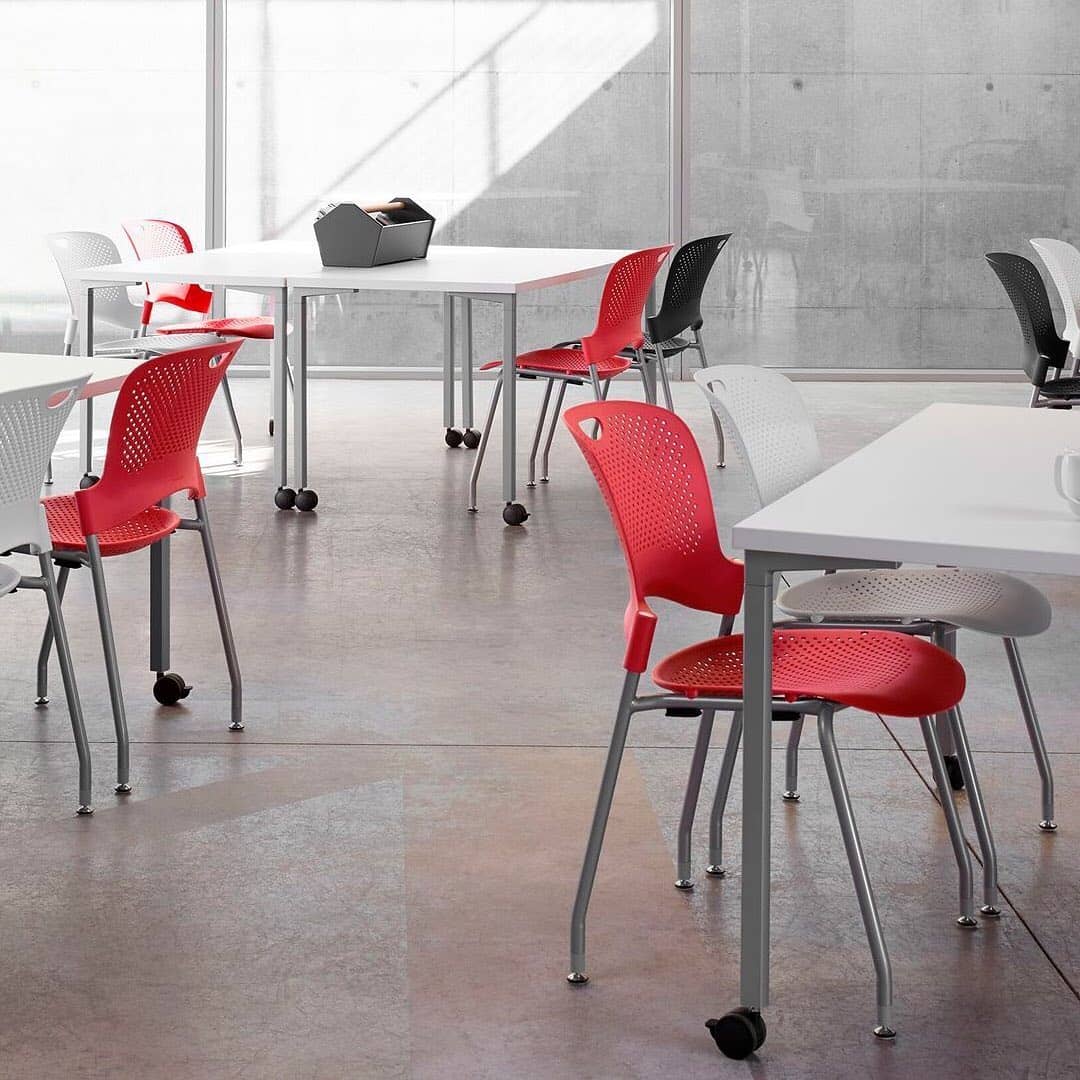 While this does feel less pressure on the butt and it also minimizes pressure points. But like we've said, it's still plastic, so longer than four hours, you can start to feel queasy and would want something softer to sit on. This might be similar to the feeling of a firm mesh seat, you can't really sit on it for too long. 
That's also the reason why we find the most value in the Caper stacking chair. This can be used for a variety of purses, except for longer desk jobs. But if you need to work on your PC for a few hours, then this might suffice.
But that's provided that you are fine with a firm seat akin to a mesh. And since the stacking chair is stationary and doesn't have adjustable features, you have to fit in it or not. You must also not require pronounced lumbar support or do not need an extra cushion for the back. 
Compared to other task chairs and seating options in waiting areas, this is more fluid and can allow for more movement. 
Thus, it can also be great for meetings and conferences. Tidying up-wise, it's very fuss-free. It's also light so it's easy to pull out a chair when needed or two it away when not in use. You simply stack several chairs on top of the other and it will not eat a chunk of space.
What about the multipurpose chair?
It's nice to have adjustable features. And since the caper multipurpose chair has an adjustable seat height, it can somehow cater to a wider range of individuals, though not for the taller ones. 
Don't get us wrong, we love it since it has the same soft and body contouring plastic material, better than what you see most in stores and online sites.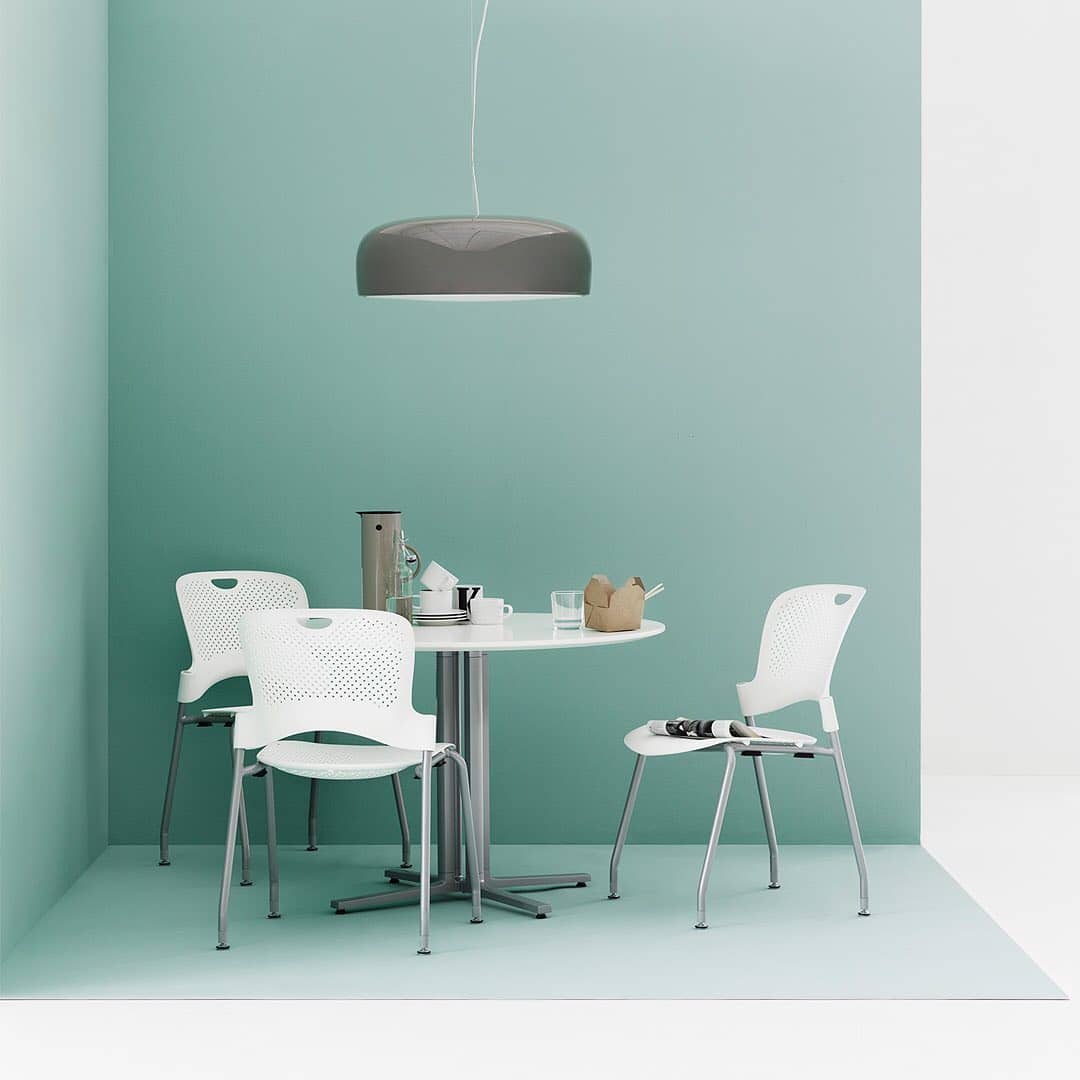 But making it more ergonomic with basic adjustable features also comes with an amped-up price. And honestly, the caper chair is not made to be used behind the desk for the whole day. 
So why not get a proper ergonomic chair with more adjustable features instead? Those that are particularly designed to be used for the entire day. 
Though this can be a complimentary seating option in case you have a kneeling chair. Or you may have a padded office chair and it gets hot at certain times of the day, then this can be a viable option. 
But using it solely as a desk chair for the entire day is going to be quite uncomfortable for most people. 
What about the multipurpose stool and the stacking stool?
A stool is a great chair for brainstorming or when you need to move a lot. But since this type of chair has specific uses, then it will have less value compared to the multipurpose chair or the stacking chair. 
But it will be gladly welcomed by those who have an extra budget for a complimentary chair.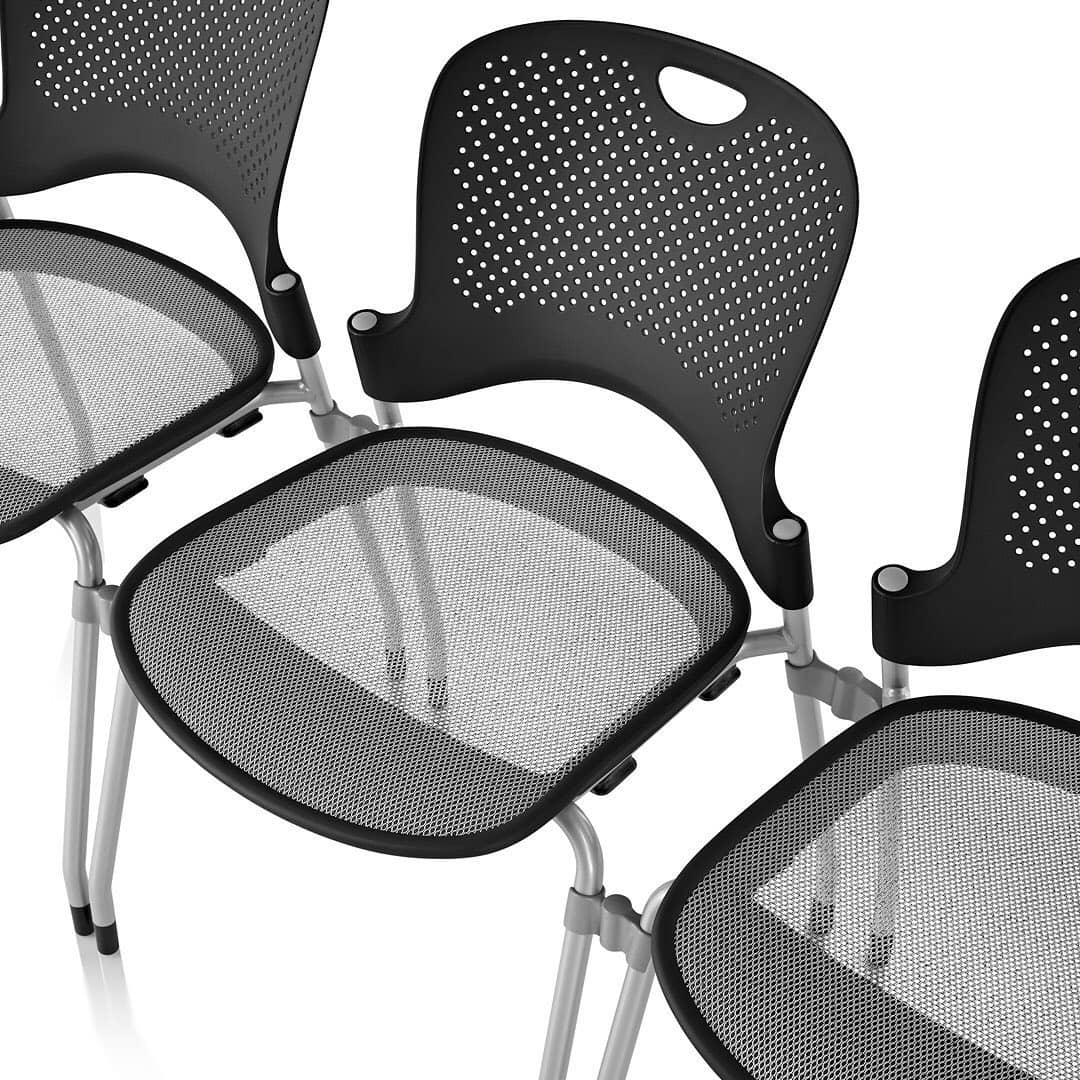 So is the Caper chair good even if it's plastic?
Yes of course it is. But the question is, where and how would you use it? 
Not only is it bright and lively, but it is also better than most chairs often used in conference rooms and waiting areas. It can take the place of your old stiff plastic chair. You may need to spend extra but you'll get a more durable, more comfortable stacking chair, in bright perky colors too. 
And it does a room good just by its aesthetics. It can make a dead space feel alive and happy. 
Though some may opt to use the caper for desk jobs for the whole day, only a small percentage will last in the chair for a long time.