It's no secret that the Lander and the V2 are the more upgraded and stable units from both brands. These brands cost higher than the average price, but the cost accounts for the stability of the desks. 
And if you need a large working area, you can choose a larger desktop with any of them. And so we are here to find out which is the more stable unit. 
Standing desk

Showdown

Height range

Weight capacity 

Travel speed

Desk sizes

iMovr Lander 30" x 83"

24.5″ – 50.5″

360 lbs

1.6"/sec

8 width options ( dpe of 30")

Uplift V2 80" x 30"

25.3 – 50.9″

335 lbs

1.57"/sec

4 width options ( dpe of 30")
The US-made desk is the more stable one
One of the come-ons of iMovR is that it is made in the US. And though UPLIFT is designed and assembled in the US, it still has a China-made motor.  So when it comes to quality, engineering, and craftsmanship, the Lander desk is superior.
But UPLIFT still has some goodies up its sleeve. The V2 almost has the same height range and goes up to 50". The same goes with the Lander desk. So when you look at it, both models can be used by those who stand until 6'2". But when we're speaking of stability, the Lander is still the more durable and more stable.
The V2 starts to shake as you approach the max desk height. As with the Lander, it can hold its ground at all heights. You can also tell that it has more heft to it. Though the Uplift desk has substantial weight, the Lander doesn't budge when you bump into it. 
So even if both desks have similar height ranges, we don't see that V2 is at par with one of the Lander when it comes to stability. The closest comparison for this gauge is perhaps the V2 commercial, it's just that this Uplift desk has a lower max desk height of 48".  So this Uplift desk will be more suitable for typing jobs compared to the V2.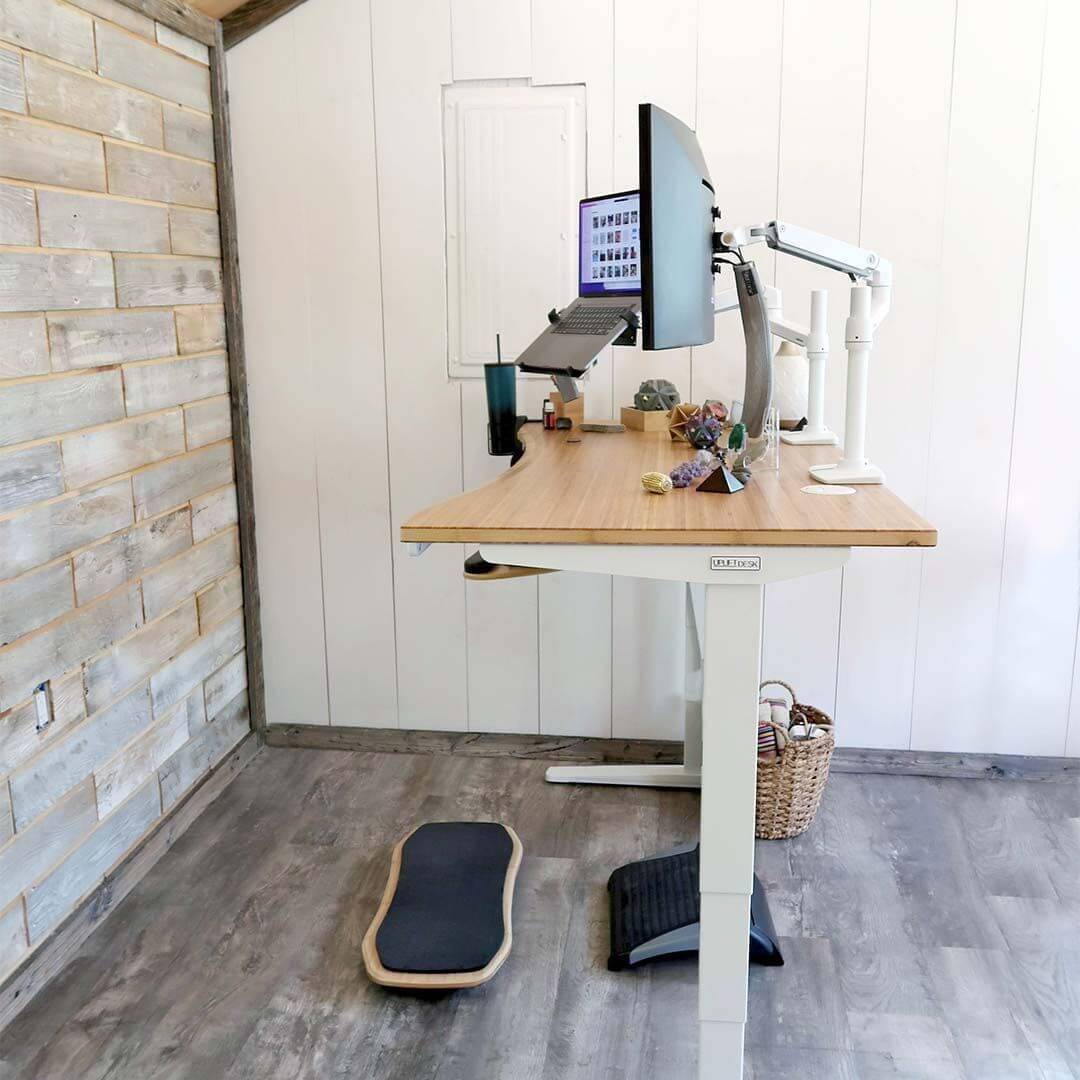 We also see similar features of the V2 commercial with the Lander. The main difference between the V2 and V2 commercials is that the latter has a crossbar. And when you purchase a larger Lander desk, say a 72", it will have a crossbar. That's one of the brand's solutions in maintaining the stability of the desk since a larger desk can render the entire unit shaky. But it can be a concern for those who are leg sprawlers or need more room under the desk. Thus, it's also important to consider these factors.  
If this is of concern, the V2 can be a better choice provided that you are of average height.  In that way, you might not experience the shakiness and the wobbles.
But regardless, the Lander is still the more hefty option. That made-in-the-US tag certainly has to be accounted for.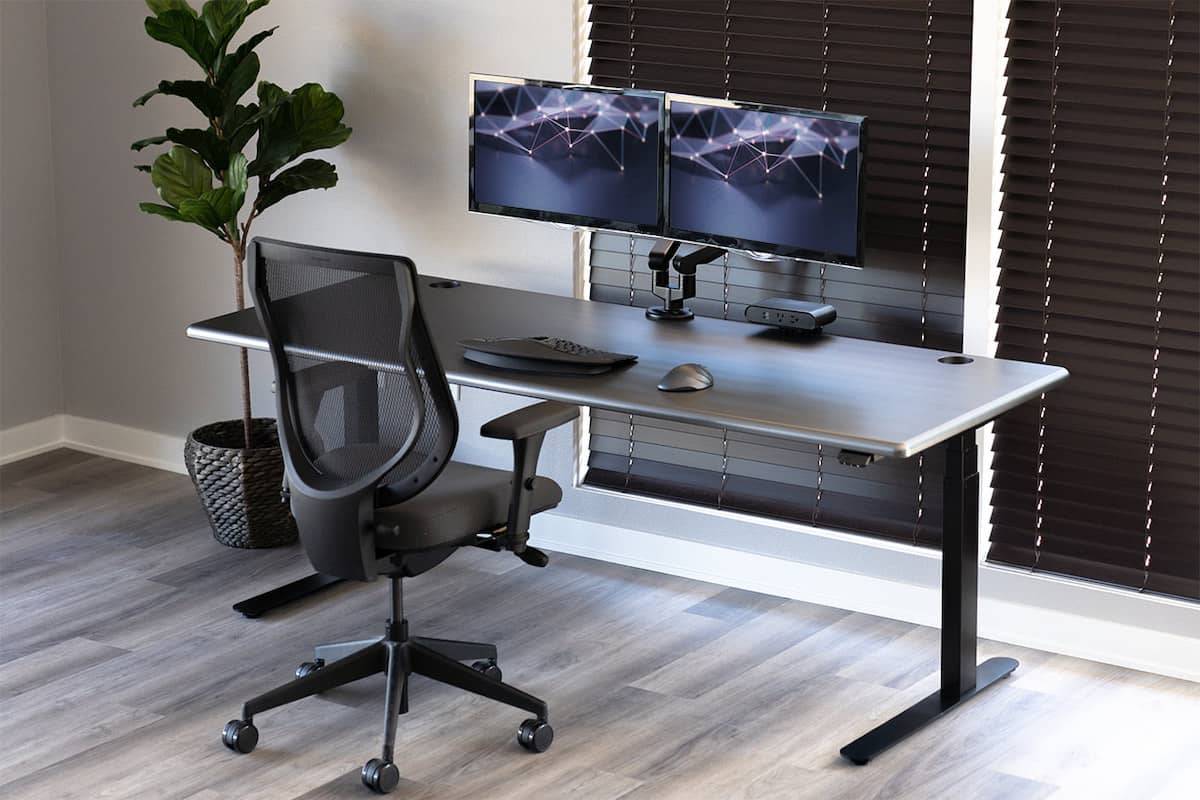 The customer service of both brands is quite good
When it comes to the warranty and customer service, you can never be wrong with either of the two. Both have responsive customer care and offer replacement or returns. Specifically, with iMovR, the agents are very attentive. And it feels like you are being given personal assistance and you're not just talking to a recorded message on the phone.  Also, the agents may even call you to make sure you got what you need.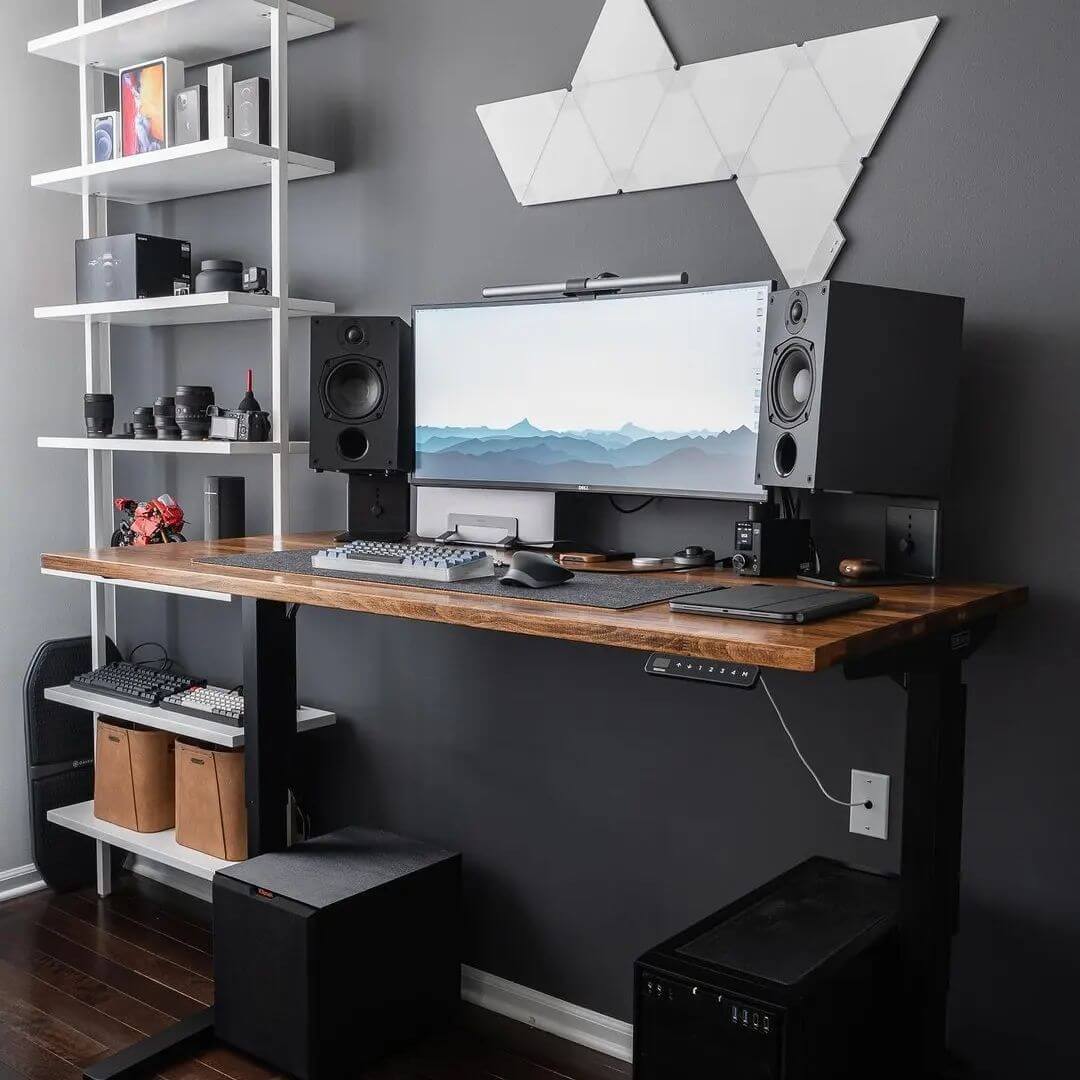 As with Uplift, customer care is also quite good. You will be able to get in touch with their agents sooner than you can with Lander iMovR. 
The difference is with the length of shipping time. It may take a while for iMovR to get the desk to your doorsteps. Uplift, on the other hand, delivered faster. So if you need to have items returned or exchanged, it will also take a while, so this may not be a good choice if you need a desk asap. 
So this might be one of the things that the brand can pay additional attention to. Because even if Lander is a better and more durable option, if you need a desk soonest, then you will be tempted to look for another.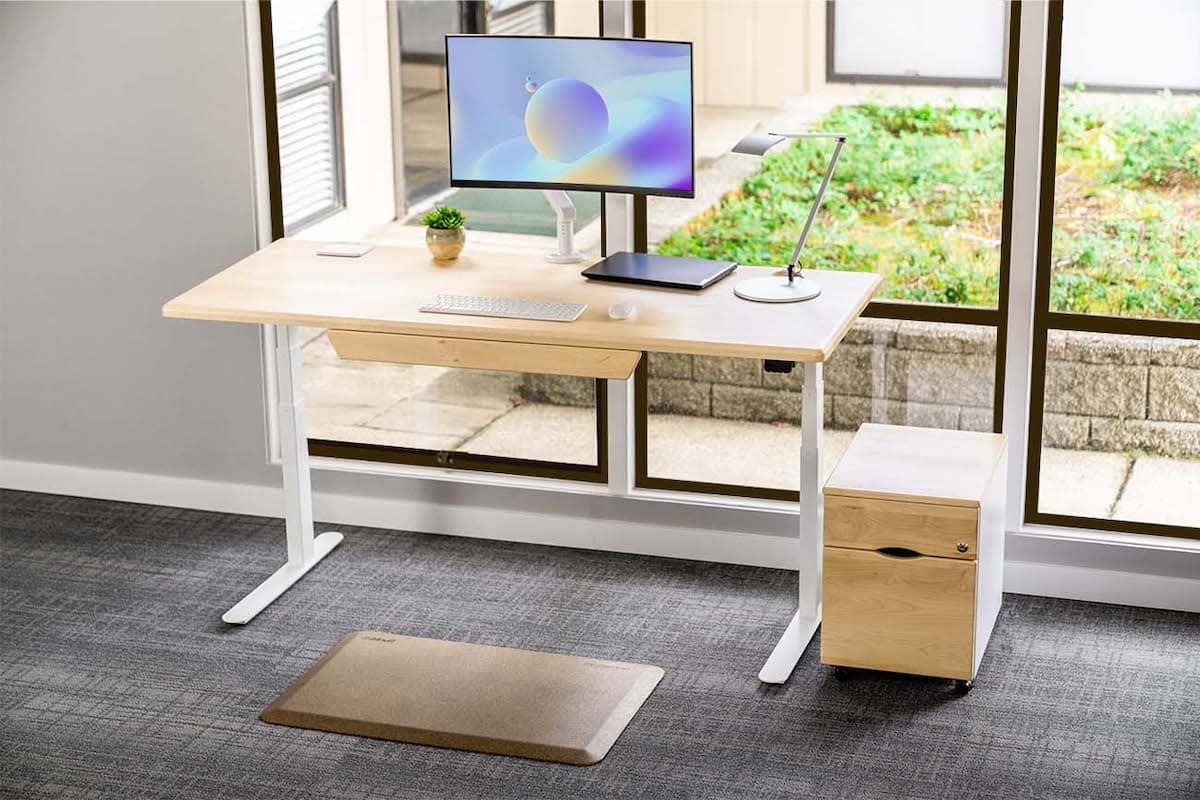 You have to pay more to get a more stable  desk
Ultimately, the Lander desk is the more stable. But you have to be willing to pay for this, especially if you are taller and cannot live with the wobbles of the Uplift desk. But the price can be a huge determining factor for a lot of people. Though more stable, not everyone has that chunk of load to spare for a standing desk, especially if it's a second unit for their home office. 
But if you would like the stability and function of a Lander desk but are looking for something a bit cheaper, you can opt to get a Lander Lite. It is more affordable but it does have a lower max desk height, so it can be usable for average people. The Uplift is not a shabby choice since it also costs more than the midrange desks. This Uplift desk is, after all, more posh looking and more modern than the Lander, albeit the Bluetooth connectivity of the iMovR desk.  So you may still find the V2 a great choice if you are not tall and you're not going to do many typing jobs. There will be fewer instances of wobbles by then.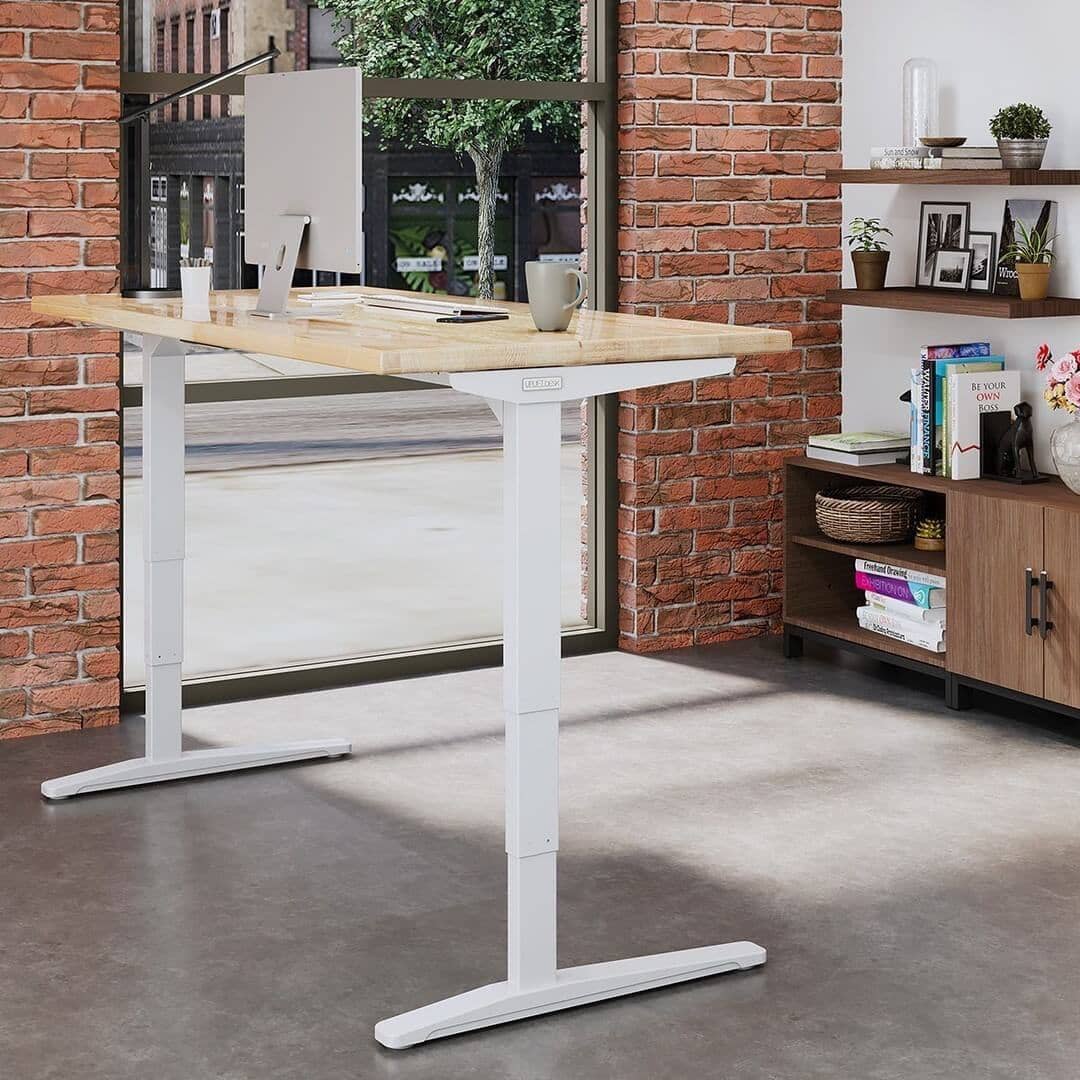 A stronger and more durable choice for a hefty setup
Apart from being the more suitable choice, the Lander comes with more desktop sizes. If you need to go big and large, you can choose a 30" x 83 "or a 30" x 89" desk. You can also do zoning with a larger desk area, and it will help keep your workplace organized and clutter-free. Or maybe have one area for work and one area for play. You can have a hefty setup for both since the desk is pretty strong.  
Another advantage of the  Lander is that it has more color options for the desktop. So the brand did not skimp out on anything. Well, except for the outdated website that is in dire need of an overhaul. Hovering through the website can give one a headache if you don't know what you need. Both the font, the images, and the way the opinions and features are laid out feel so 90s.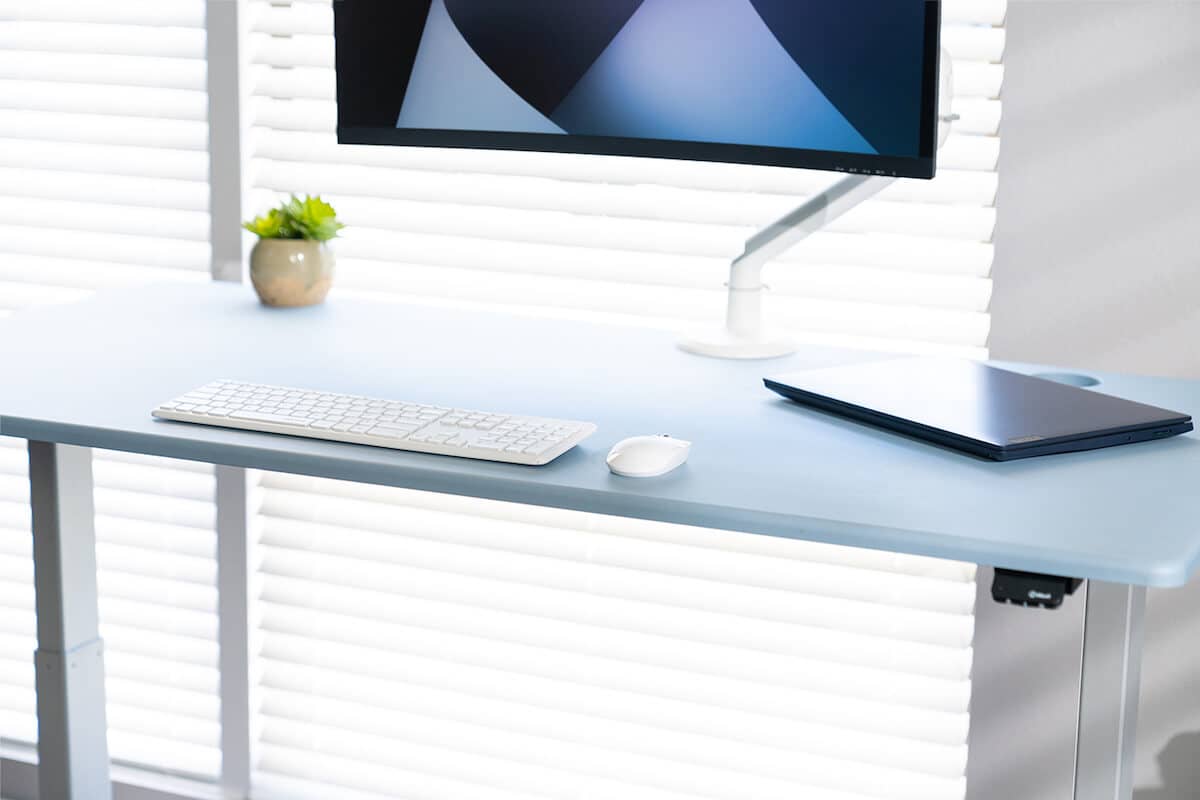 As for Uplift, you can get the largest with an 80 x 30 " desk. So while it still offers a large surface, you can get something bigger with the Lander.
And of course, you have to balance it all with your budget. The V2 isn't necessarily a budget-friendly desk, especially if you are going to configure the unit with all the bells and whistles. So if you have more moolah to spare, go for the Lander instead of the V2 with the works. But of course, unless you love the Uplift brand so if you want a more modern-looking desk, then, by all means, go for it.