Women under 5'4" know all too well the struggles of finding a suitable office chair. There are a lot of factors to consider. The seat must be able to go low enough. And your feet must not be hanging from the seat especially if you want a chair with a recline function. Then there is the struggle of finding a comfortable position for the armrests. They must allow your elbows to be at a 90-degree angle with the desk. 
Also if you want a chair that evokes a  feminine vibe, you have to add that to your wishlist. And it is very challenging to find one that can check all the items on your wishlist.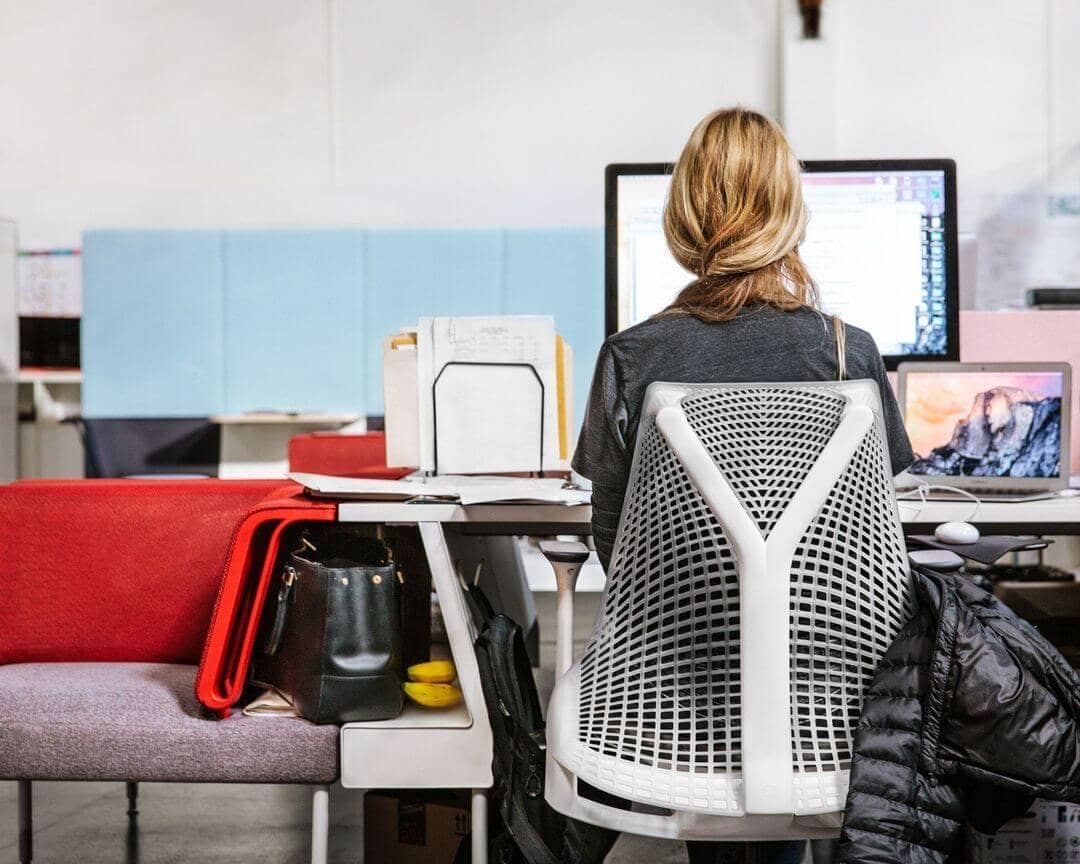 Because we know the struggle, we are going to do our best and help you find a suitable office chair.
| | | | | | |
| --- | --- | --- | --- | --- | --- |
| Office chairs | Seat height range | Seat width | Seat depth | Armrests | Weight capacity in lbs |
| Herman Miller Sayl | 16.5"-22" | 18" | 16"18" | 2D | 350 |
| Herman Miller A | 14.75"-19" | 21.5" | 16.75" | 4D | 350 |
| Friant Ignite  | 17"-19.5" | 20" | 18.5" | 3D | 300 |
| Steelcase Leap v2 | 15.5 to 20.5  | 19.25" | 15.75 to 18.75 | 4D | 400 |
| Humanscale Freedom  | 16"-21.3" | 20" | 17.5″ to 19.5″ | 2D | 300 |
Herman Miller Sayl- For the stylish petite women
The Sayl chair is one of the more aesthetically pleasing, intricately designed office chairs that makes use of fewer parts, thus it looks sleek.
 This Herman Miller chair may look rubbery from afar, but it can provide great back support, especially for women who tend to move a lot while seated.
The Sayl chair also gives off this feminine vibe, so you have that one aspect ticked off your list already. It looks posh with the unframed backrest. And it has a network of bridgelike support stemming from the center that gives it its distinct Y shape. It is after all inspired by the Golden gate bridge.  And this network of bridgelike systems gives the chair its unique back support. It allows you to do micro-movements while seated and your back will still feel supported.
The backrest may look rubbery at first, but once you sit on it, you can tell how much it has your back, pun intended. Though women who need a more pronounced lumbar support can opt to customize their Sayl and outfit it with adjustable lumbar support, for an added cost.  
The seat is also sufficiently padded so women who need more cushy support for their tush will find it very comfortable.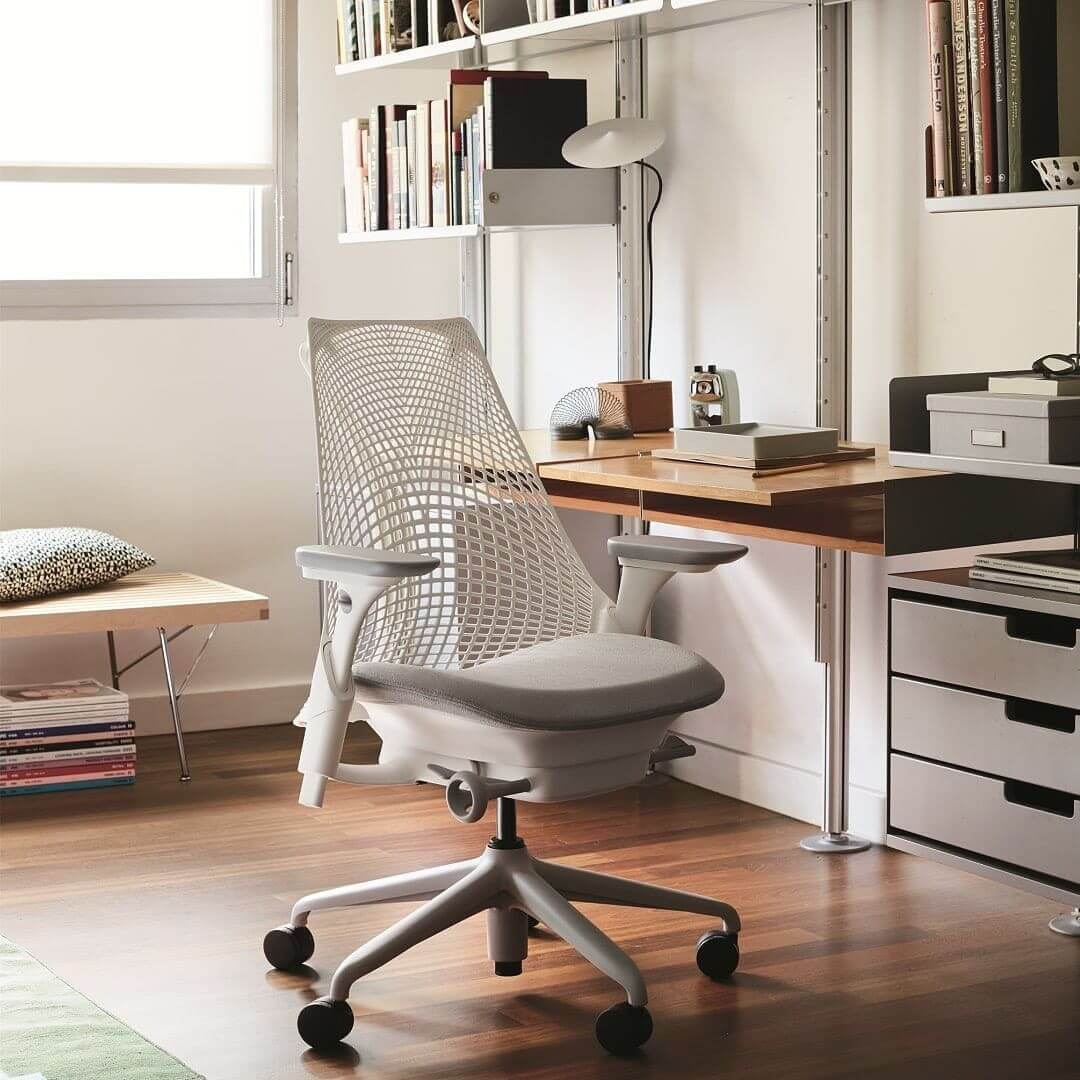 The backrest is at the ideal length for petite women too.  You will not find yourself sinking into the chair.  
The caveat, however,  is that it can be tricky to go through the adjustments with all the knobs and levers. You have the tilt limiter, the seat height range, the tilt tension lock, and seat depth. Though this can be a welcoming problem since the chair has got bells and whistles. And despite that, the chair still managed to look sleek.
Also, some may find the armrests lacking in width. And if you want to have wider and longer arms, you can also personalize the chair for an added cost. But if you are petite, the arms of the Sayl will have the ideal size. 
Overall, this chair is great for petite women who love to do micro-movements while seated. The price is not cheap so you also have to consider that.  This chair also gives off a feminine vibe and is available in an array of perky colors.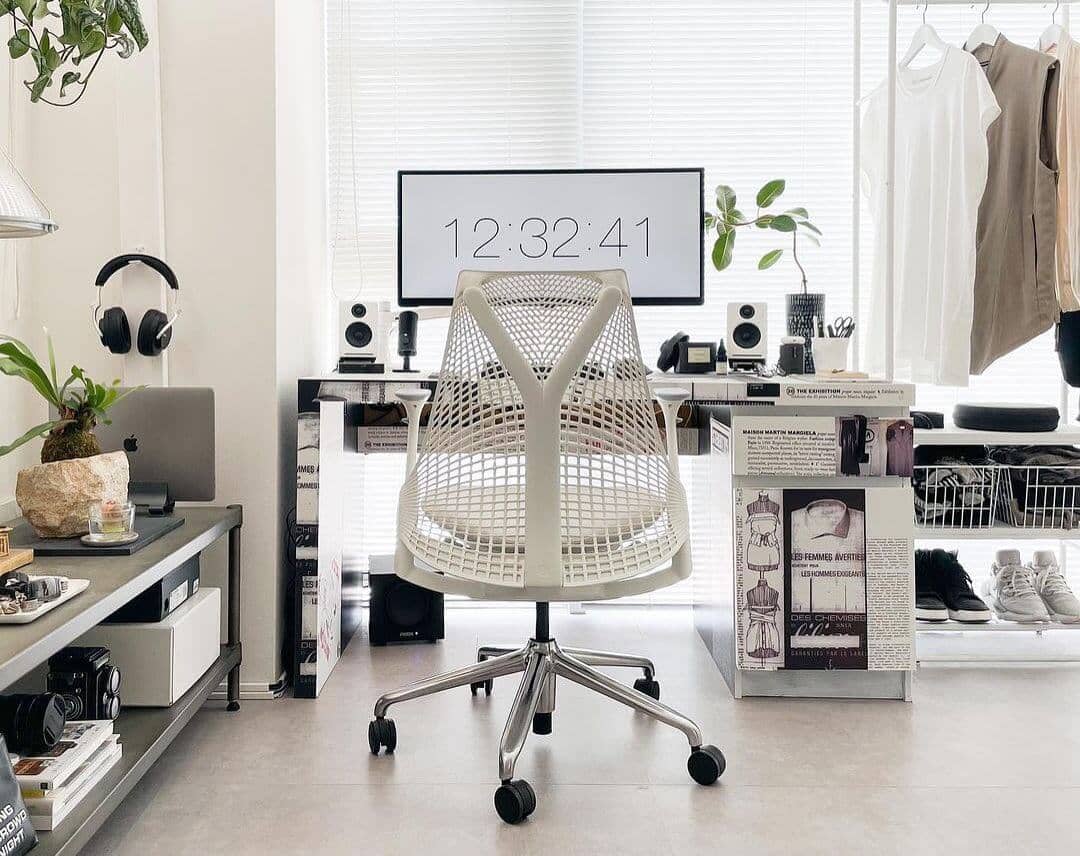 Herman Miller A- For the petite women who need firm lumbar support
We have picked another Herman miller chair and this is perfect for smaller ladies who need more pronounced lumbar support. The Aeron still has one of the unmatched lumbar support systems in the industry.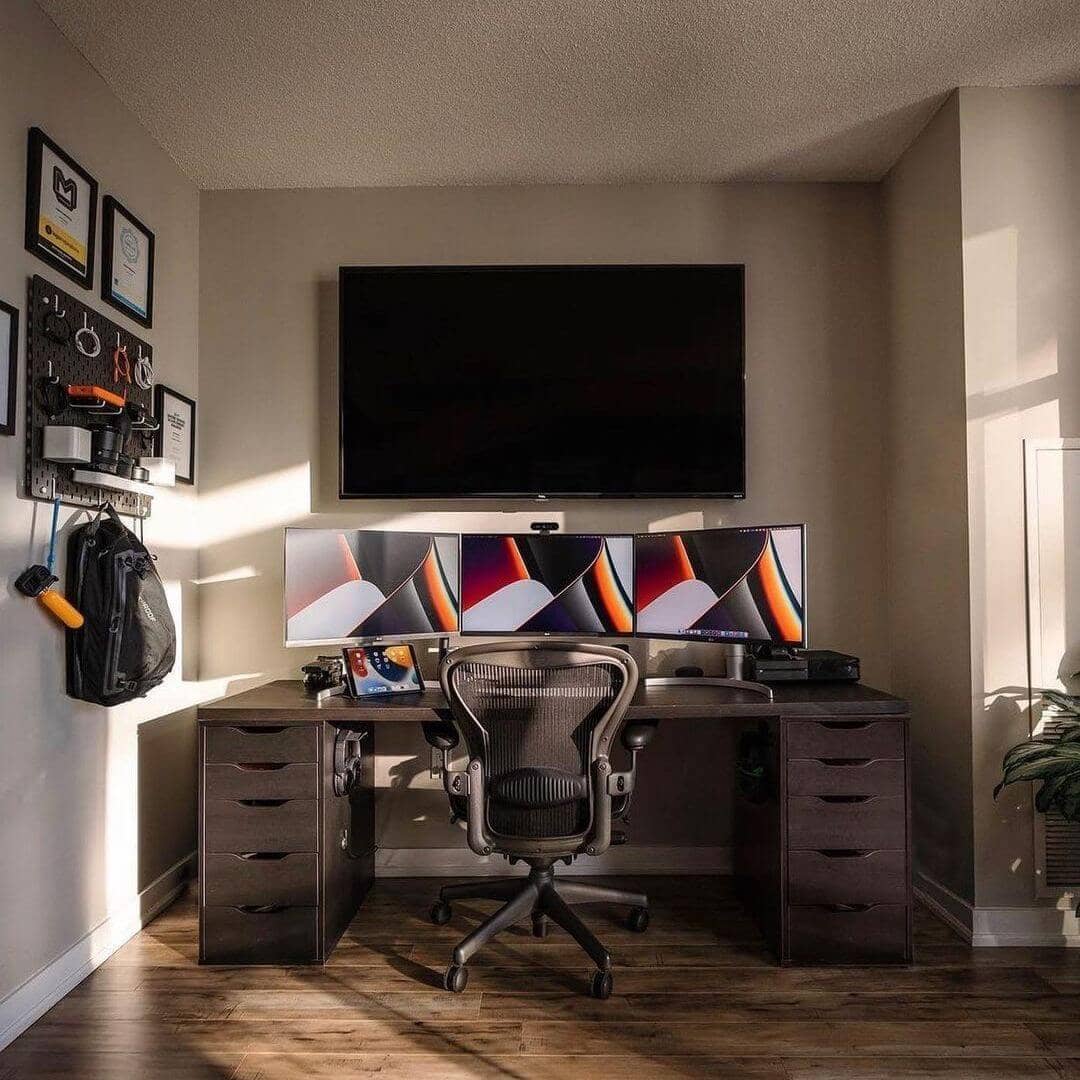 Also, the synchro tilt mechanism of the chair allows you to tilt or recline the backrest and still have your feet flat on the floor. 
But of course, for petite ladies, you have to go for the smallest Aeron, size A. 
It's ideal for those who need serious support and loves a firm seat and backrest. The chair tends to be too firm so stay away if you want a cushy cradling sensation. 
It also tends to push your body a bit forward. So it can be great for typing jobs or whatever task that requires the body to be closer to the desk.
Though the Aeron has 3 choices for the tilt position, it still tends to push more forward compared to other brands.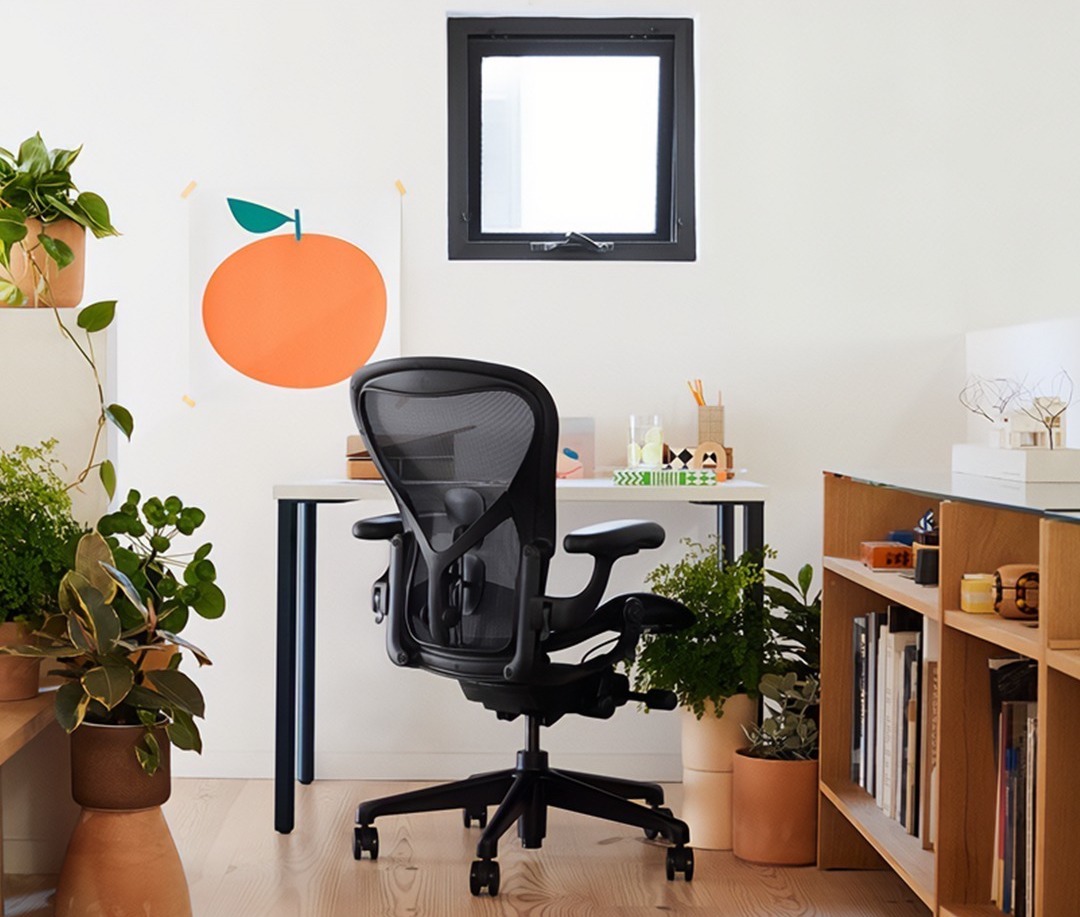 This all-mesh chair is perfect for minimalist small women. And if you are all in for the steep price and want a highly customizable chair, you're at the right spot. 
Steelcase Leap V2- The crowd favorite
This crowd favorite, like the Aeron, is ideal for petite women who need serious lower back support. The difference, however, is that the Aeron has a more pushing-forward kind of feel.  It can go as low as 15" and those who stand 5'1" will be able to find their comfortable spot.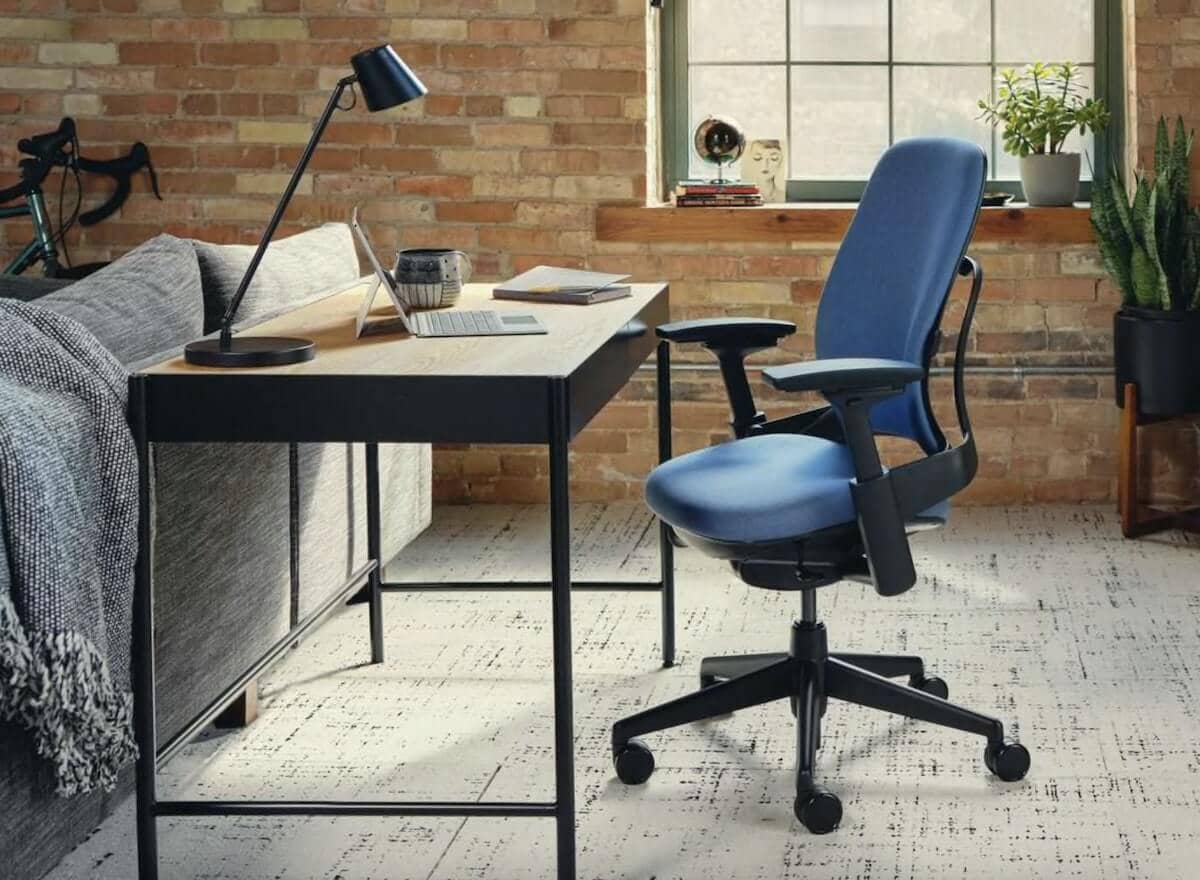 There's nothing fancy about how the Leap v2 looks. But in terms of quality and durability, this can even be sold as a preloved chair.  
 The Leap can be the least attractive chair on this list but it has a longer warranty. And despite the chair having lots of plastic parts, it feels durable. You can confidently max out the weight capacity of this chair, do a tilt, and feel supported still. 
We opted for the V2 since the lumbar support is height adjustable compared to the stationary back support of the V1. Thus smaller women will be able to fidget through the settings and easily find the sweet spot, as opposed to the V1. 
The caveat, however, it's not the coolest chair, both figuratively and literally. The set and backrest are padded and it can get hot during the summer. The padding fits snugly into your back. So yes it has this hug-in-a-mug feel for both the back and the tush, but your back can get clammy once the temperature rises.
Humanscale Freedom – Best petite chair with a headrest
It can be tricky to find an office chair with a headrest that can go low enough for petite women. Most office chairs with this feature often have a lower limit of 18"-20", which will make the headrest unusable.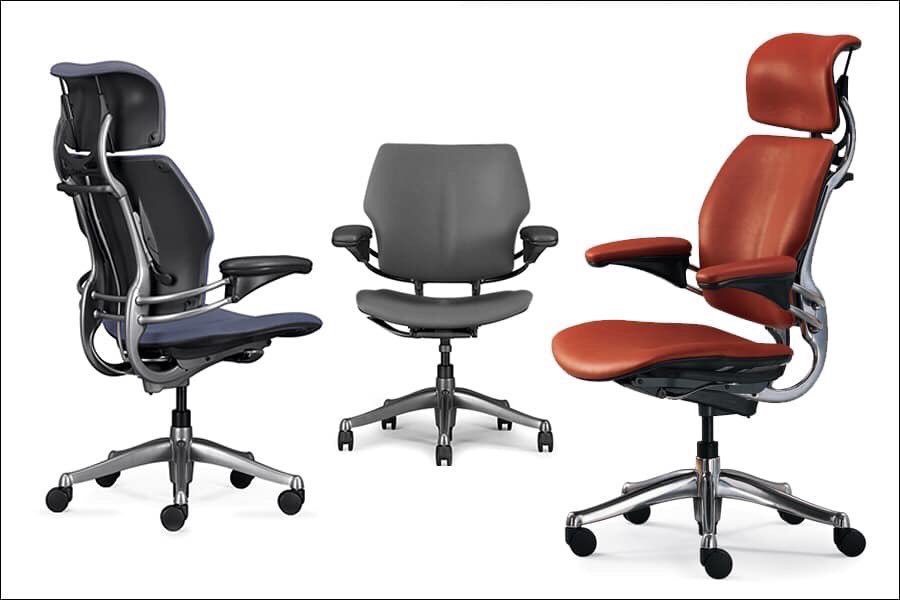 This Humanscale Freedom has a lower limit of 16", so those who are 5'1"- 5'2 will still be able to maximize the headrest.
 Also, this chair has an adaptable hands-free design. So if you can't seem to find that perfect 90-degree elbow-to-desk angle, then you can opt to use the chair with no arms. Though you may also opt to customize your Freedom chair with more adjustable arms. 
It also has an intuitive design. It uses the user's body weight to recline the chair. So you can be assured that you get the most comfortable position even for a recline. That's rare to find in an office chair, but of course, this can also come at a cost,
Friant Ignite – Best value for your money
This minimalist chart has a very straightforward appeal but it does look kind of edgy too. This chair can go as low as 16", so it's suitable for those who stand 5'2" up to 5'4". It also has a narrow range and can only go as high as 19". So it is a chair specifically designed for petite women.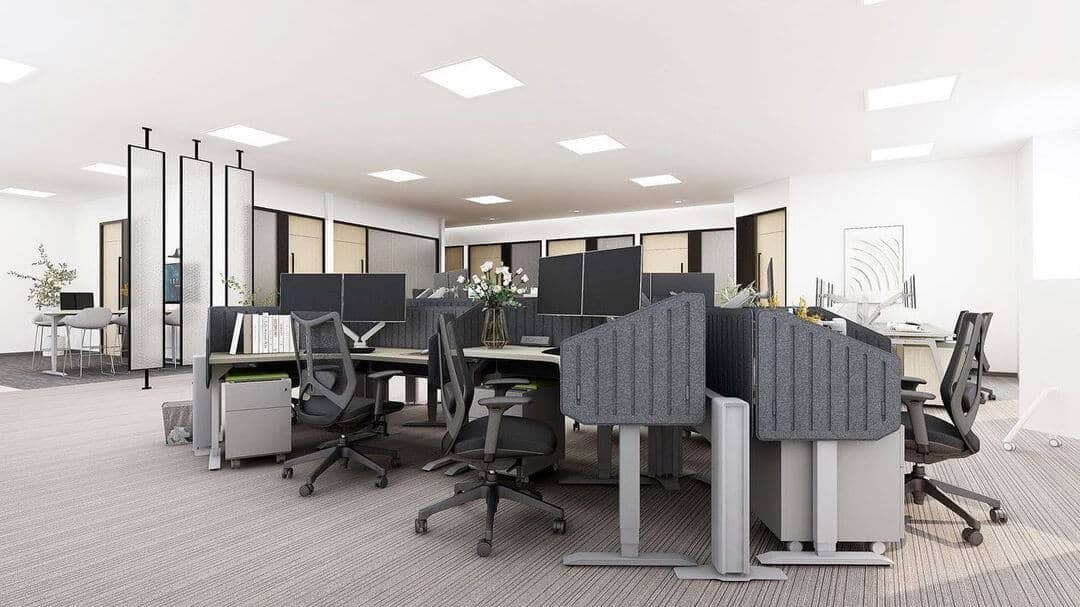 The backrest has a Y shape, almost similar to the backrest of the Sayl except for the weblike networks that mimic the hanging bridge. This type of design can give great back support. Add that with the adjustable lumbar bar, then you can easily adjust the chair according to your comfort level.
We did find the cushioned seat rather indulging. That and the mesh backrest feels like you can sit in it for a longer time. And since it sits in the mid-price range, it might still fit into your budget. You also will never be disappointed with the aesthetics, women who like modern and edgy setups will like this chair more.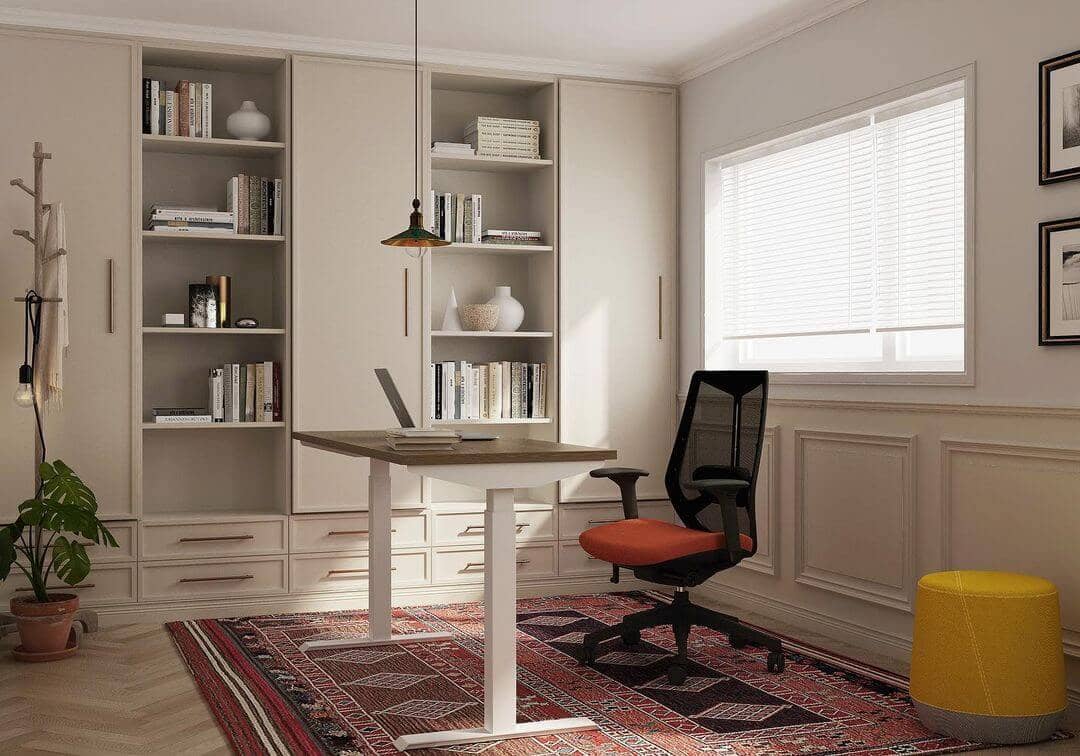 It is also loaded with ergonomic features that do function as advertised. It has a tilt limiter, 3D arms, and a seat slider. So this can be a good value for your purchase. 
Conclusion
If you're looking for a comfortable and stylish office chair that will work well for petite women, we've got just the list for you. Our selection of best office chairs for petite women are all low enough to fit comfortably under standard desks, and they come in a variety of colors and styles to match any workspace. So, whether you're looking for a new desk chair or simply want to update your current one, be sure to check out our top picks!
If you need more info about all chairs we mentioned above, free to have a chat with us via all social channels