Seating for a long time can lead to intense back pain. But if you are working for 8 hours, you do not have much of a  choice, right?  
But you may have a say on what office chair to use. 
And we have picked the best that can help prevent back pain. Also, incorporating micro-movements for your back can help prevent numbness.  As such, a rocking motion can break the monotonous sensation.
Check out our top picks.
Office chair
Embody
Mirra 2

Staples Hyken

mesh chair

Clatina Mellet

Seat height range

16" – 20.5"

16" – 20.5"

18.5″ to 22.5″

17.5-21"

Seat width

21.25"

19.25"

19.37"

19"

Seat depth

15"-18"

16.25" -18"

16.66"

17-20"

Weight capacity in lbs

300

350

250

275

Price

Check price
Check price
Check price
Check price
Embody
The Aeron may be the more iconic chair of Herman Miller. But the Embody does have an advantage over the Aeron. For one, Aeron comes across as too stiff, both the seat and the backrest.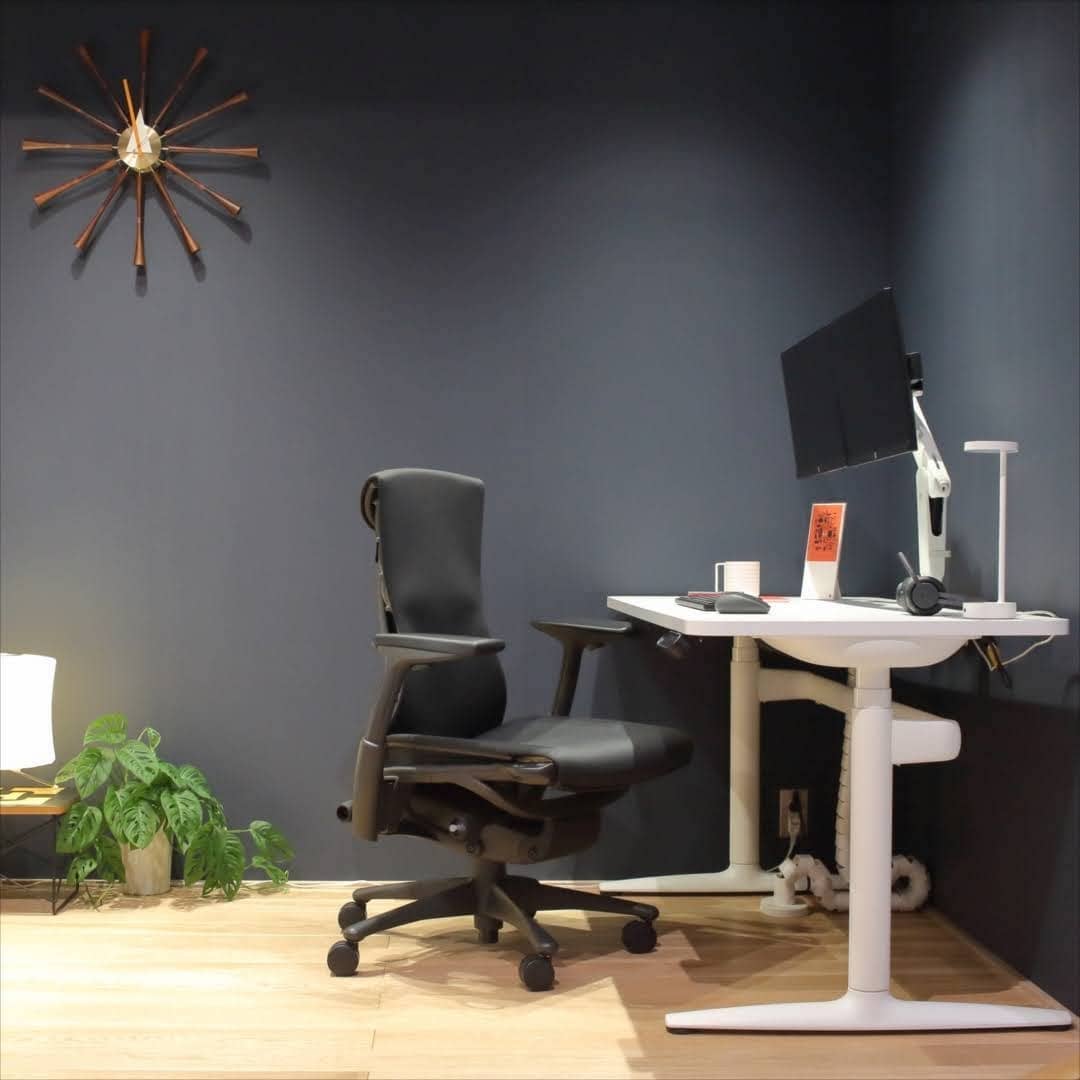 The Embody does have a smooth rocking motion. It feels natural and fluid. It may look like a rigid chair. Though there can be some truth to this assumption, all that rigidness is located at the center of the backrest.
The sides of the chair are still flexible. And this will allow you to have support whenever you move. You will be able to stretch, reach for anything or bend sideways and still be supported. 
The back support of the Embody is made up of a pixelated system. This system is pretty much designed after your rib cage, so you also expect it to provide sufficient support for the entire back.
So you can imagine the impressive back support, it will feel so natural. Apart from the design, it also offers adjustable features that can allow you to fine-tune the backrest to meet your desired level of comfort.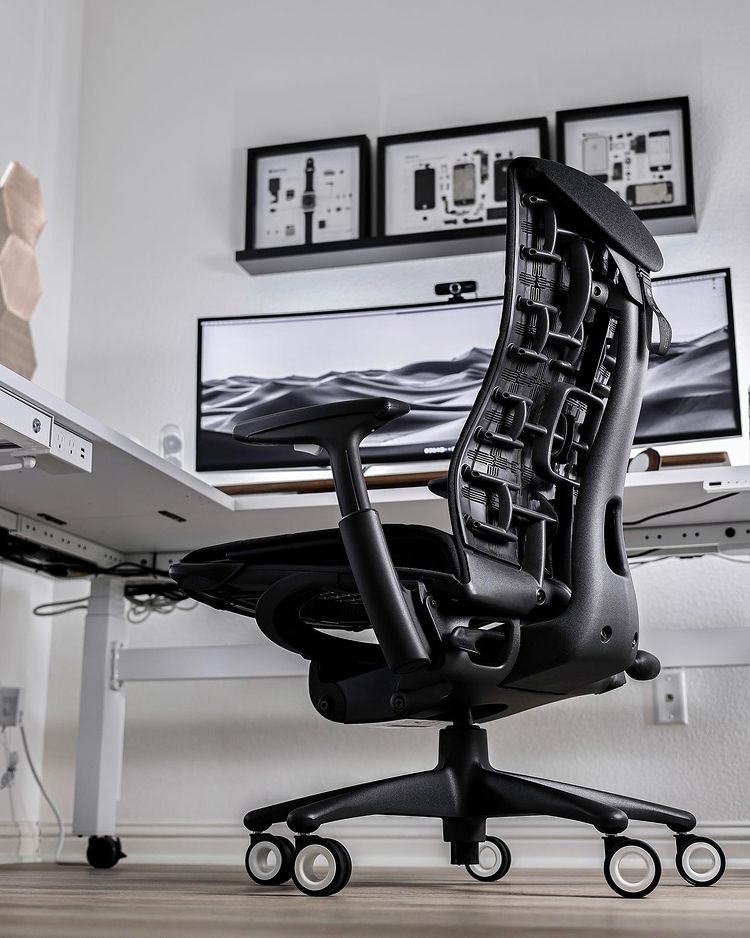 Also the pixels at the back sort of feel like massages when you press your back against them. So this can also be a plus if you've been sitting for a long time.
The rocking motion of the Embody is rather subtle. You can rock back and forth but you may need a bit of pressure. So this is for you if you just need subtle movements.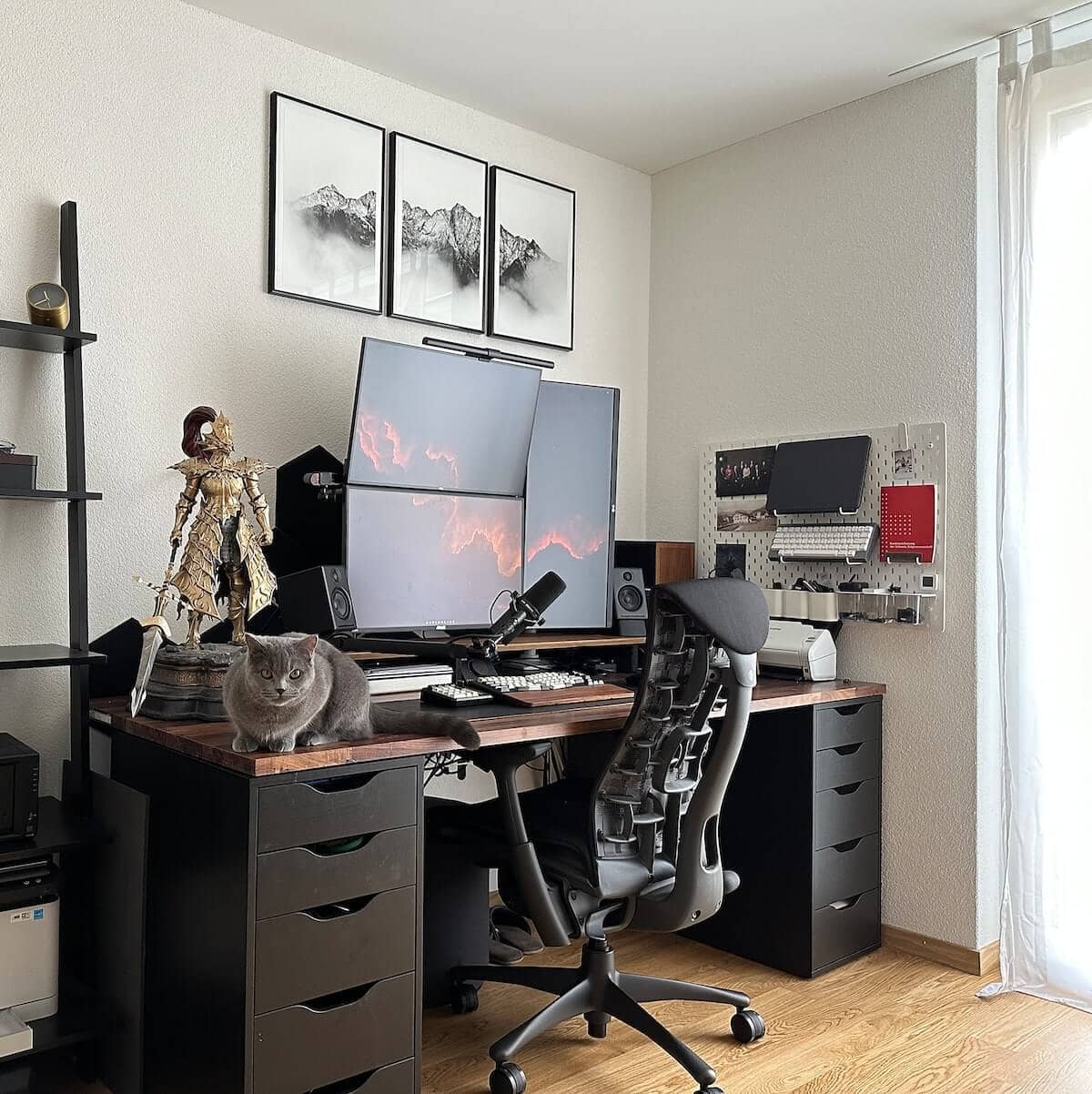 As for the caveats, some may still find them too firm. The massage sensation of the pixelated system may also feel like a hard massage for some.
And we do have one particular area of concern. We find the sacral part too firm. We think having a foam layer on that site can remedy the issue.
Mirra 2
The Mirra 2 is very comfortable and supportive for the back.  And needless to say that the build, material, and quality of the chair are impressive, coming from a premium brand.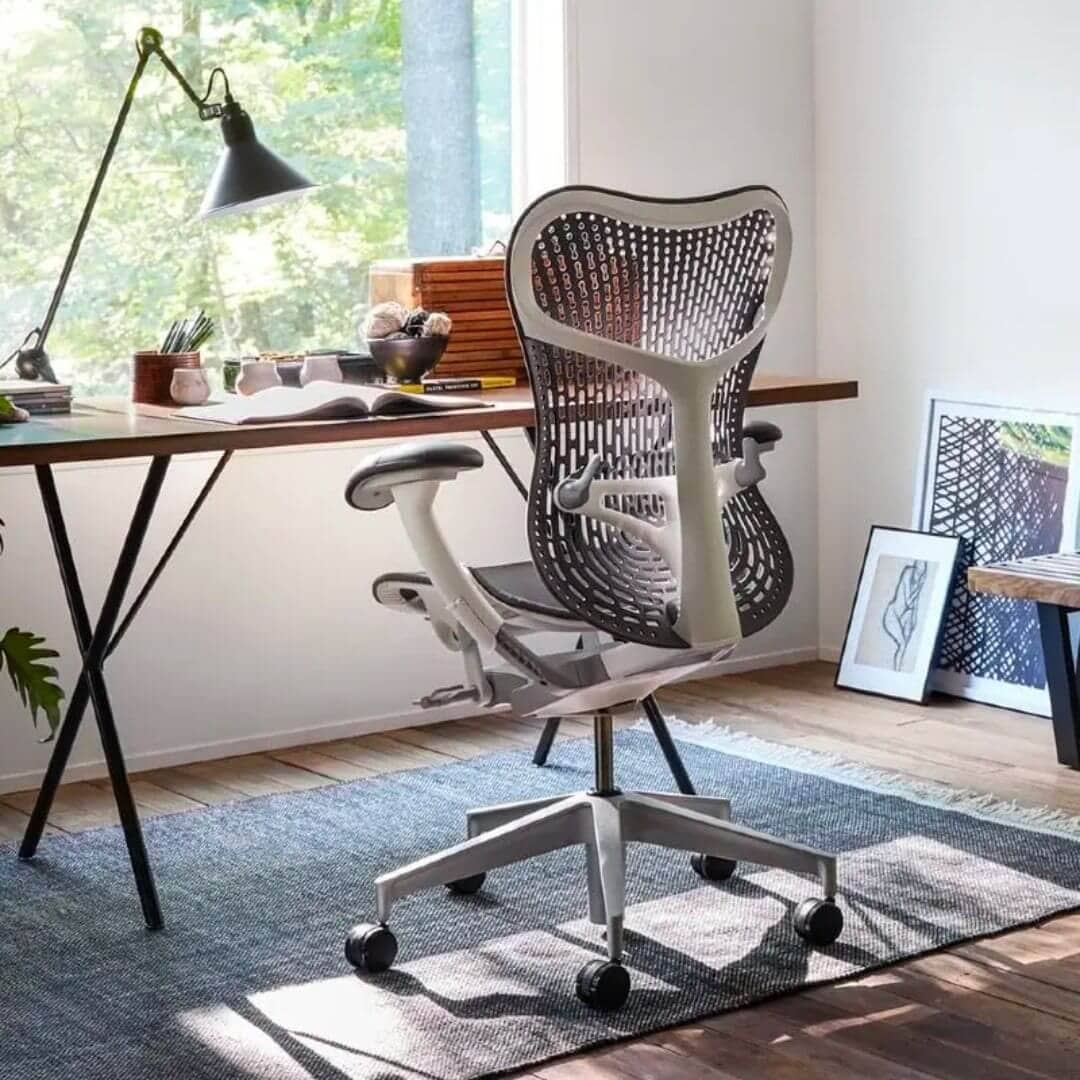 The width of the backrest is pretty wide, so you can feel that your entire back is supported. Even if the chair has a plastic frame, it does not rub against the shoulders.
It can pretty much accommodate wider folks and they will still feel cozy and comfortable. Though we can't say the same for the seat, that would be a different story, it is made from mesh material and can be too firm compared to the backrest. More people will love the backrest over the mesh seat.
Also, it's shaped like an S. And at the same time, the material of the back is made from a triplex material. It is very flexible and this type of material will be able to provide support for your back whichever way you bend or flex.  Though the support is firm and may not be for everyone, it does guide your spine to sit properly.
The overall comfort is leaning towards the firm side. So it's not for you if you wanna a cozy cradling comfort.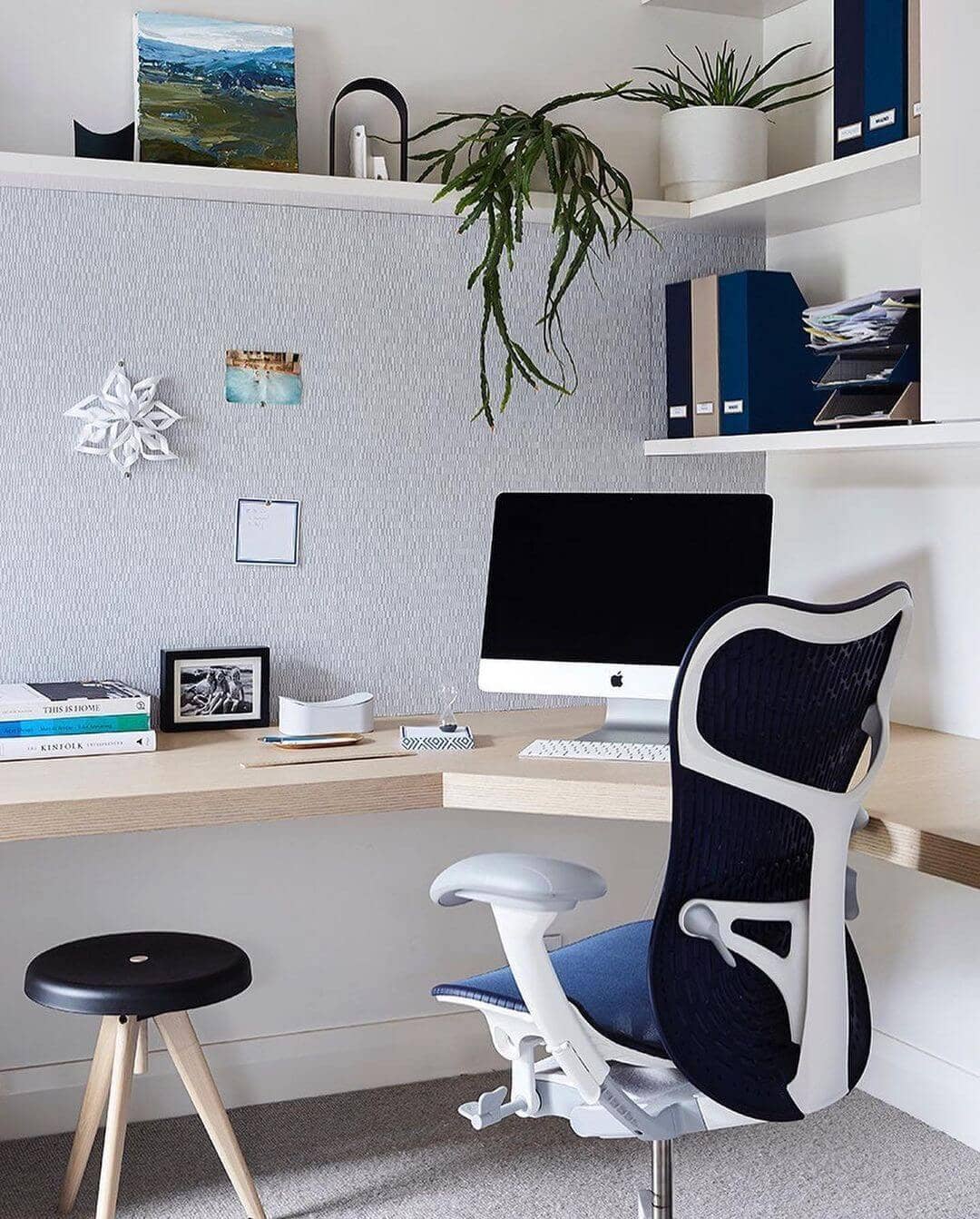 Also, the rocking motion of the Mirra 2, though subtle, feels very nice for the back. It is more "rocky" compared to the Embody.  
These micro back movements can break the monotonous sensation of sitting down. You can rock the Mirra 2 through a recline. It feels very smooth and fluid, and it feels natural. You don't have to exert too much effort to push the chair back.
The downside has something to do with the arms, most might find them too wide apart. Thus, this may not be a fitting choice for skinny and petite users.
Staples Hyken mesh chair
For those on a budget, you can check out this chair.  Of course, with the lower price tag, some of the parts may be less than substantial and might not be suitable for heavier folks.  Even if the chair is rated as 250 lbs, we recommend using the unit of this price range up to 75 percent of its advertised maximum capacity.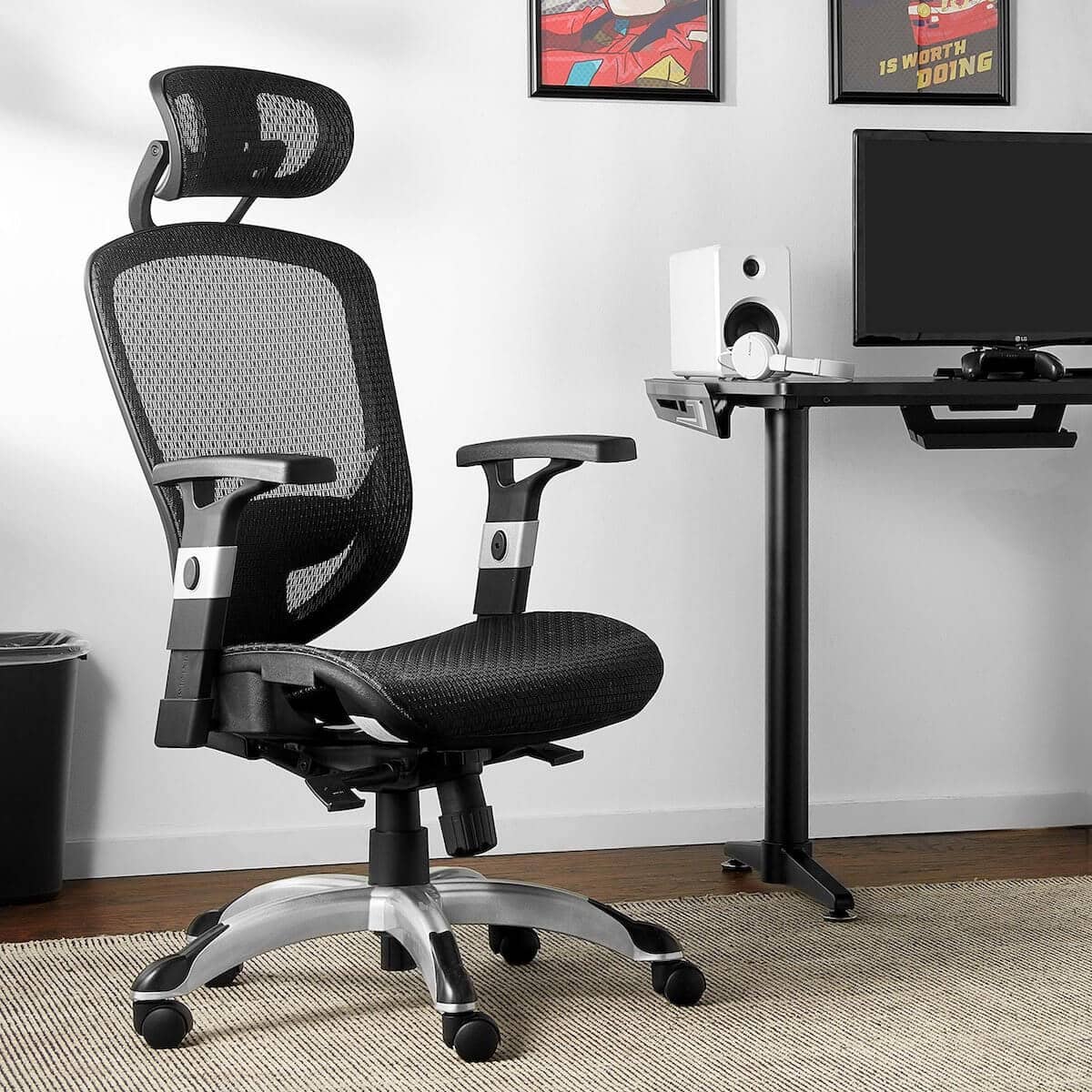 This is to preserve the integrity of the unit and make it last longer. Especially if you're going to use the rocking feature often, it is better used by light to average size people.
Despite an affordable price, you will still get a set of adjustable features, so it's easy to fine-tune the chair to fit your liking.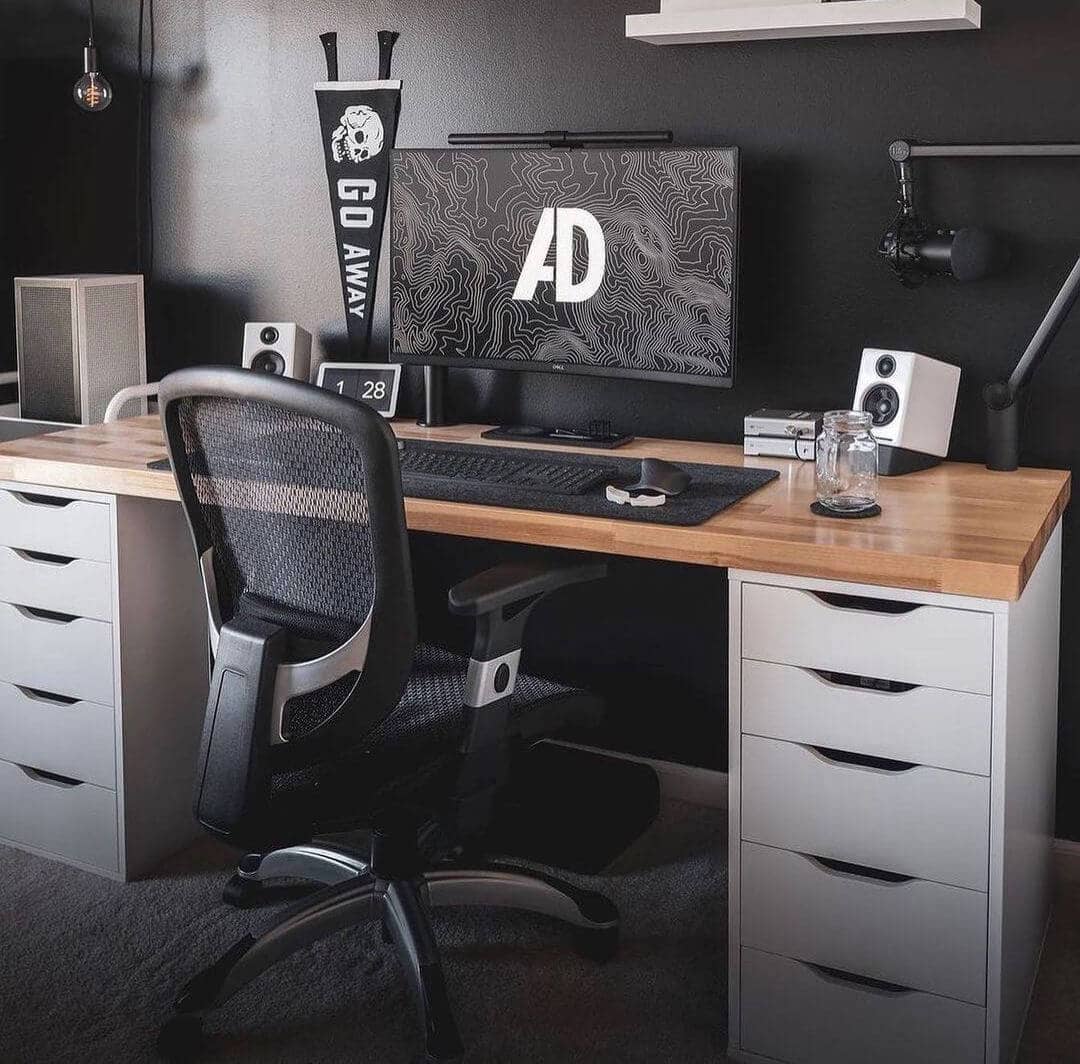 It has several adjustable features that can help you incorporate micro-movements for your back.
 You can choose from 4 tilt positions, and it also has a tilt lock. If you want to recline the chair, you can do so. You'll be able to recline it up to 140 degrees. It also has a sync tilt that helps keep the neck and the spine aligned. 
This will prevent back pains especially if you've been sitting for a long time.  You can also loosen the knob and this will allow you to rock the chair back and forth. Even the lumbar is adjustable. So the Hyken can pretty much indulge your back for a more comfortable seating experience.
Oh, it also has a headrest. But we'd rather use the chair without one because it can compromise the right angle for the neck and back. It is not properly positioned.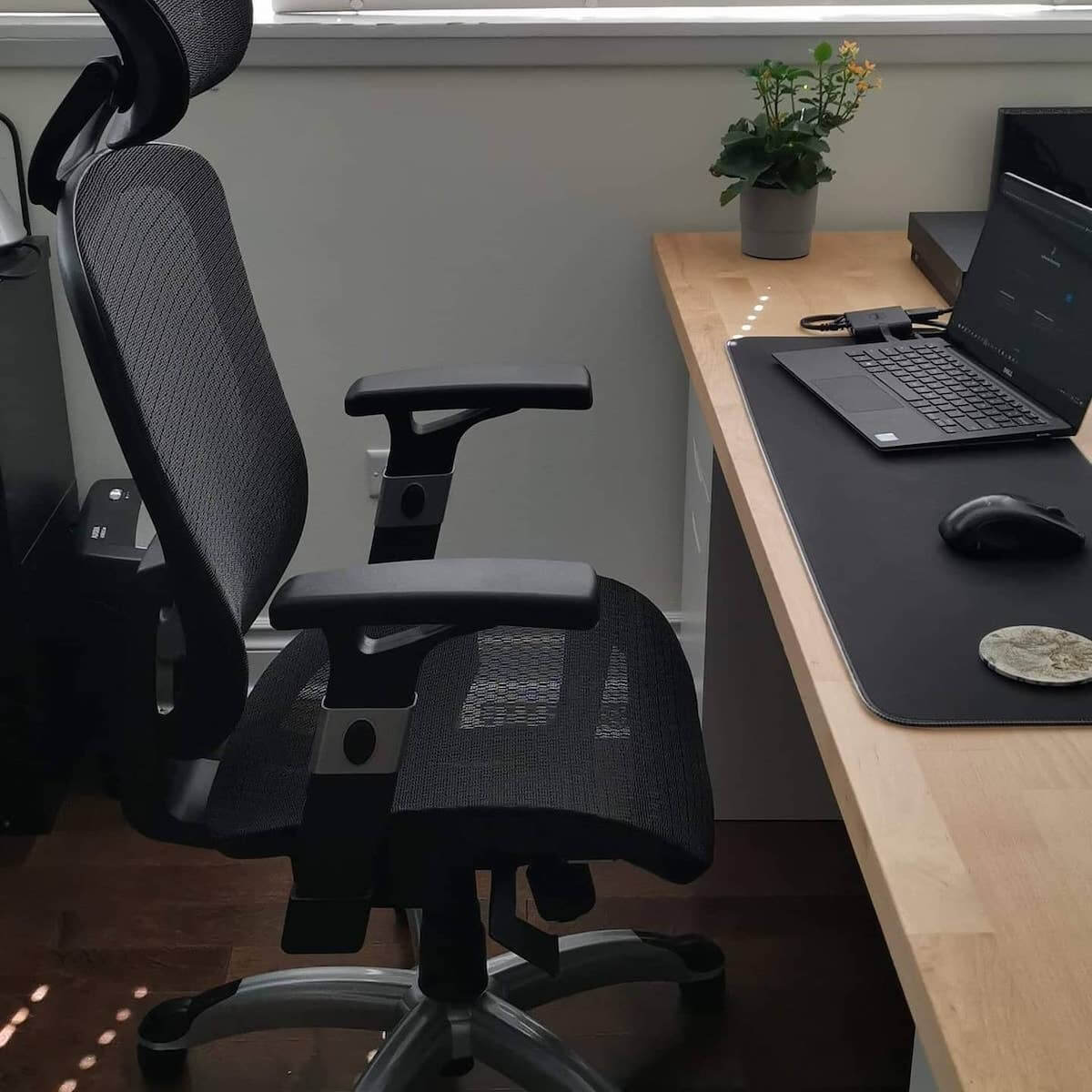 Another downside is this is not a heavy-duty chair, it's not even fit for taller people. It also has one of the stingiest warranties for an office chair. you have to pay additional to get the 3-year warranty which we really do not see the value of. 
Clatina Mellet
This underrated chair can be a nice knockoff for the more steep-priced Leap. At first glance, it seems like a well-made and well-designed chair, it looks very stylish too.
It is decently sturdy, but instead of a 275-weight capacity, we see this best suited for a max of 150-200 lbs.
It has a ton of adjustable features. The seat is sufficiently cushioned, it's not too soft nor too firm. But the arms are basic and 2D, but that will not really matter since it is very affordable and the other features make up for it, especially if your primary consideration is back pain. 
It also has an adjustable seat depth, tilts tension, and lock. So you can make micro-movements for your back within the day. You can also push your back against the chair to enjoy a soft rocking motion. 
As for the cons, there is a larger gap between the seat and backrest. So we see this becoming a problem for taller people even if the seat depth is amenable for those with longer legs.  That's why this is best suited for users with average height.
Conclusion
So, if you are looking for the best office chair that will help alleviate your back pain, take a look at our top 4 chairs that rock! All of these chairs have features that will help to improve your posture and keep you comfortable while you work. And, remember, it is important to find a chair that is the right size for you so be sure to measure before you buy. Do any of these rocking chairs appeal to you?