Secretlab Titan amps up the customization for its users. You can choose if you want your gaming chair to be covered in soft weave fabric or leather. Thus, this personalized gaming chair can be one of the more comfortable chairs you can use for gaming.
We will compare these two materials with one another. And the question still stands, which material is the most comfortable? Knowing that Secratelab uses premium materials, it's going to be hard to choose. But we'll try our best to lay out every detail so that you can make the best decisions.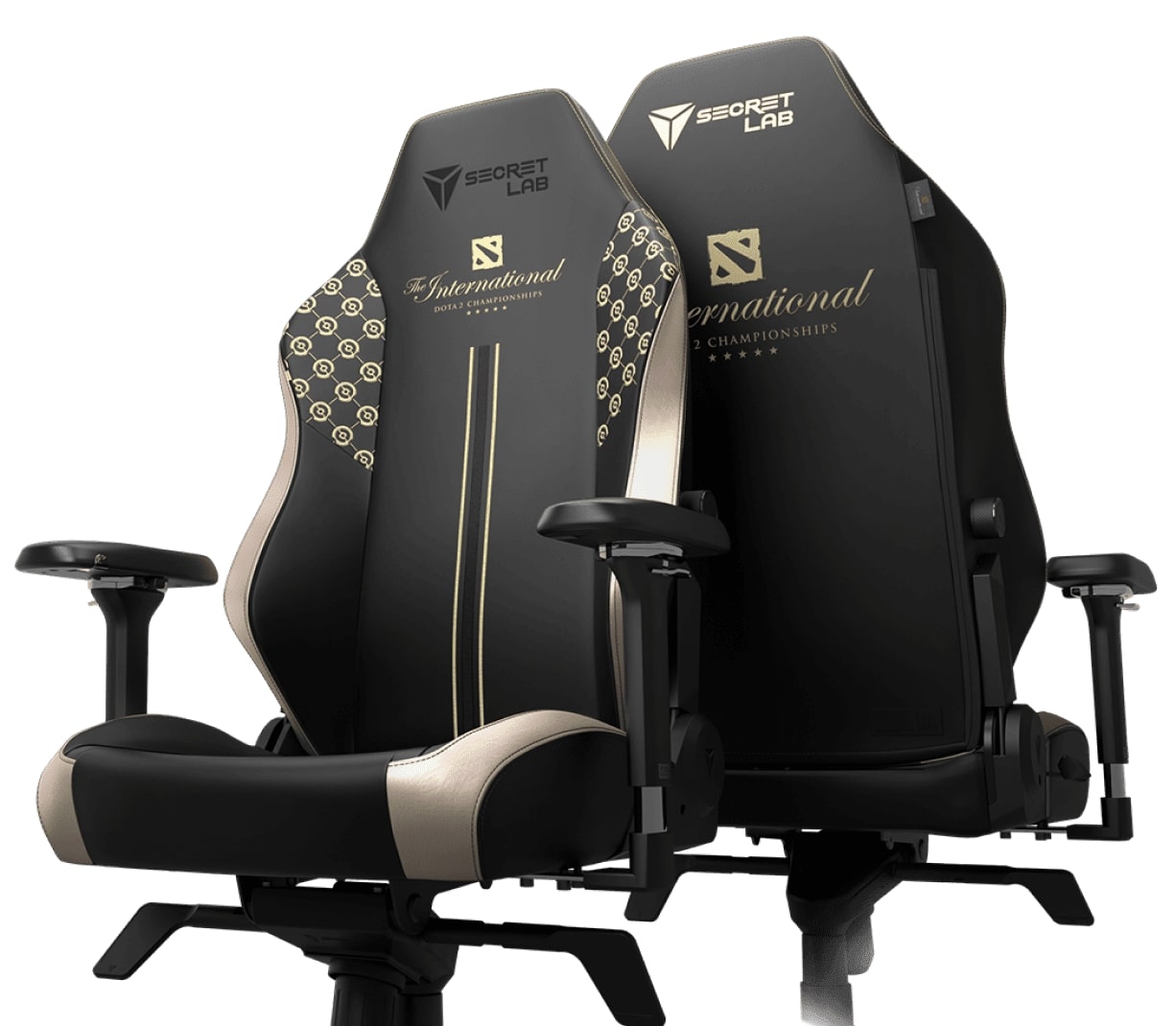 Premium leather material
Secretlab Titan's leather chair is not your ordinary leather gaming chair. It's made of premium leather so it will not feel sticky or icky. If you have experienced using other generic leather chairs that snag against your skin, this won't. The TItan leather chair is quite soft, flexible, and smooth. So even if you are wearing shorts, you will still be comfortable sitting in them.
One of the advantages of this leather material is that it is more resistant to spills. So even if you accidentally spilled soda or OJ, it will not seep into the material. It's also low maintenance. All you have to do is wipe off the spilled liquid with a clean cloth. So you don't have to worry about staining. And even if you were not able to wipe off the spills asap, it will just lay on top of the material, it will not be absorbed.
The same goes for greasy and oily foods.  Sometimes it has been a habit to chow down on fries or chicken wings while you're playing. And If you accidentally touched the seat with your greasy hands, you don't have to worry. Just dab a clean cloth in water and wipe the grease off. And if you sweat, the smell will not be absorbed by the material. So you don't have to worry about unpleasant smells. It will be easier to clean too.
The downside is, it is not as breathable as the Softweave fabric.  Secretlab leather material is more breathable than other regular leather chairs. But the Softweave fabric is more breathable.
Also, if you have dogs or cats, you have to keep them away from the chair. Cats, especially, love to scratch their claws on anything leather. And you know what happens when leather gets scratched. There Is no way for leather chairs, no matter how premium they are, to coexist with cats! That's why you have to keep them in separate rooms.
 Also, you have two options for the leather material. You can choose between PU leather and NAPA leather. What makes them different?
The NAPA leather is an upgrade. It feels smoother and has a bit more sheen compared to the PU leather material. That's why you'll notice that the basic Titan will always have a PU leather material. 
Also, NAPA leather is real leather, that's why it's the most expensive too. But it does feel more comfortable and more airy than the PU leather material. 
In terms of maintenance, both types of leather have the same needs. The difference is how the material feels on the skin and its longevity. It has been observed that NAPA leather is less likely to scratch or peel off compared to PU leather.  And it can look a bit unique too. Since the material is not covered with any paint, you'll be able to see the characteristics of the animal skin. And it will be quite visible too. That makes up for more creative material. 
But of course, it has its disadvantages. It is very sensitive to dirt.  And if you have left it out to bask under the rays of the sun, it will fade and look all bleached out 
Softweave fabric
The Softweave fabric is the newer kid on the block. This is a synthetic material that is similar to streetwear. So that will give you a clue on how airy and cooler this material is.
If you find the leather material of the Titan is already soft, this Software fabric will feel dreamy and sublime. This is an alternative to synthetic leather and genuine leather. Genuine leather can be more airy than PU leather, but you need to add several digits to your budget.  
That's why the Secretweave is going to hit two birds with one stone. One, it can provide a cooler seating solution if you live in tropical areas. And two, it's not ridiculously expensive, so you do not have to pay a hefty price just to make your gaming chairs suitable in hot sweltering weather. 
Also, the Softweave fabric is very delicate and softer on the skin compared to PU leather. So if you have sensitive skin, this will not be harsh to cause itching and breakouts. 
 And you can instantly tell the difference. At first glance, you will be able to recognize that it is a premium material. The Softweave fabric looks posh, elegant yet it is very simple. And when you sit on it, you will definitely fall in love with it. It is very cushy and quite cradling on the butt and the back. 
The Softweave fabric feels and looks high quality and you can be sure that it's going to last for years. And this is the better choice if you're looking for a gaming chair with a softer look and feel. 
One of the things that also made it stand out more is that it doesn't sag or deform even with heavy usage. This material will be able to hold itself up very well, even if used for years and years. So you will not see the fabric loosening. It is a very high-end and durable material. 
Also, if you have pets, this is a more viable option if you can't keep them in separate rooms. Although it's not cat-proof, cats are less likely to scratch it. There's just something about leather that they love to wreck and get their claws into. Though it's still scratchable,  it will not be as bad compared to PU leather. But of course, better to still keep your cats away from it and introduce the use of a scratching post instead. 
Now let's go to the downside. As much as we love how comfortable this material is, it might not be for everybody.  
Why?  because of several reasons. One, this material is not water-resistant. So if you spilled something on it, the material will absorb the liquid.  Thus, it will be more difficult to remove the stain,  especially if you have spilled coffee or red wine. That's why you have to blot the spot with a paper towel as soon as something spills on it. 
The sooner you catch that spill, the more likely you will be able to get the stain out. But compared to leather, it will take a bit of your time and patience to remove the stain. 
OVERALL
Secretlab Titan's leather and Softweave fabric are both durable. But certain factors can render them less durable.  One is sweat. When you sweat a lot, it can likey ruin the leather material. Whether it's PU leather or NAPA leather, it is bound to fade soon.
That's why the Soft Weave fabric is a better choice if you are a heavy sweater and if you live in a hotter region. This material will feel softer and cooler on the skin.
Though it's easy to wipe off sweat from leather, the acid in the sweat can damage the material over time. So that's an important factor to consider when choosing what type of material to cover your Titan chair with.
Another thing to consider is the price. The NAPA leather is the most expensive yet more breathable than the basic PU leather. But if you are after the overall comfort, breathability, and durability, the Softweave fabric material is a bang for your buck. It just costs a tad bit more than the PU leather. And yet it feels softer and more friendly to the skin.
But if you are looking for a low-maintenance gaming chair, the PU leather is the easiest to care for. Unlike the Softweave fabric,  it is more forgiving. Even if you do not attend to spills asap,  it will not stain the leather. That's the exact opposite with Softweave. You have to clean up right there and then. Otherwise, it is going to be difficult to remove the stains from the spills.
So to answer the question in the introduction, comfort can be determined by the overall feel of the chair and the maintenance.