If something is more popular, it should be better right? Well, not most of the time. There might be some hidden gems that have yet to be discovered.
So in this article, we are going to compare the more popular Autonomous desk with the less famous Progressive. 
The popularity contest
Progressive desks are rarely mentioned online. You will not find many reviews of their standing desk units. The brand also has a few models for their standing desk and you'll see them in the Ryzer series. 
You can choose from an economy, solo, corner desk, and a V-shaped unit. These models do not look too fancy, they're made for those who have eyes for simpletons. All the desks from the brand have a minimalistic and modern style. 
The Autonomous desk, on the other hand, is one of the more popular brands for budget-friendly standing desks. It is also becoming a household name, same as the Flexispot or the Vari. 
And compared to Progressive, you can see a lot of reviews on the brand's desks online. But the thing is, it's a bag of mixed nuts, not everyone was happy with their Autonomous purchase.
So this could somehow level out the playing field. So let's see how it plays out.
Both offer decent options for customization
Almost everyone, if not all, would love to customize their desks. You can also cherry-pick the feature that you want the desk to have. And in this category, both brands offer a certain level of customization for their clients. 
Let's take a look at what each brand has to offer. 
Progressive desk has a simpler interface and fewer options to personalize your desk. But despite the fewer choices, that can justify the minimalist approach. This is more of a simple and basic-looking unit, so it will appeal more to those who love minimalistic style.
The brand pretty much has 3 options for customization.
For the frames, You can choose from 3 frame colors- white, black and gray. 

The Ryzer series also comes in 3 table top sizes- 48 x 30, 60 x 30 , and 72 x 30. Though if you opt for the corner Ryzer, you can choose from more tabletop, around 9 options. But you will have limited or just one option if you want a V Ryser unit. 

It has 11 options for the tabletop size. You have around 3 options for the basic unit but if you fancy a more wood-like top, then you need to purchase it as an add on.

Check price

 You also get 6 options for the grommet holes. But these are already add-ons, so you have to shell out more moolah to get this

There are also 7 options for the control panel. This is perhaps one of our favorite features of the brand. You don't need to add money to outfit your Ryzer desk with a control panel with memory presets. And if you want to have a more unique-looking control panel, you can find it with a Ryzer desk. We find the round rotational control a breath of fresh air. It can make your standing desk look more modern and sleek.

And lastly, there are a bunch of accessories that you can choose to buy with your Ryzer desk. But to have any one of these accessories means an upgrade, so you have to purchase each one.
So despite the limited number of options, you will still be able to personalize your Ryzer desk. Tabletop designs are quite basic though. Even with the wood laminated tops. But we did find the control panel selection quite unique. 
Autonomous, on the other hand, has more options. The brand even has a standing desk specifically for toddlers or kids. And the brand has been expanding its line of standing desks.
Now, let's take a look at how you can customize your Autonomous desk.
For most models, you can choose from 2 frame colors and 2 tabletop colors. The more basic and budget-friendly ones offer very basic tops. If you purchase the more expensive model, only then will you have a choice to outfit your desk with a wood laminate top. And the thing is, the choices are pretty much limited as you only get to have 2 or 3 options. But despite this, it will still seem that you have more choices with Autonomous since it has more standing desk models than Progressive. 

For the tabletop size, options will vary depending on the model. For some, you pretty much have just one size option. 

You can also opt to buy just the frames. Some of the frames are both width and height adjustable so you can choose a top from other brands.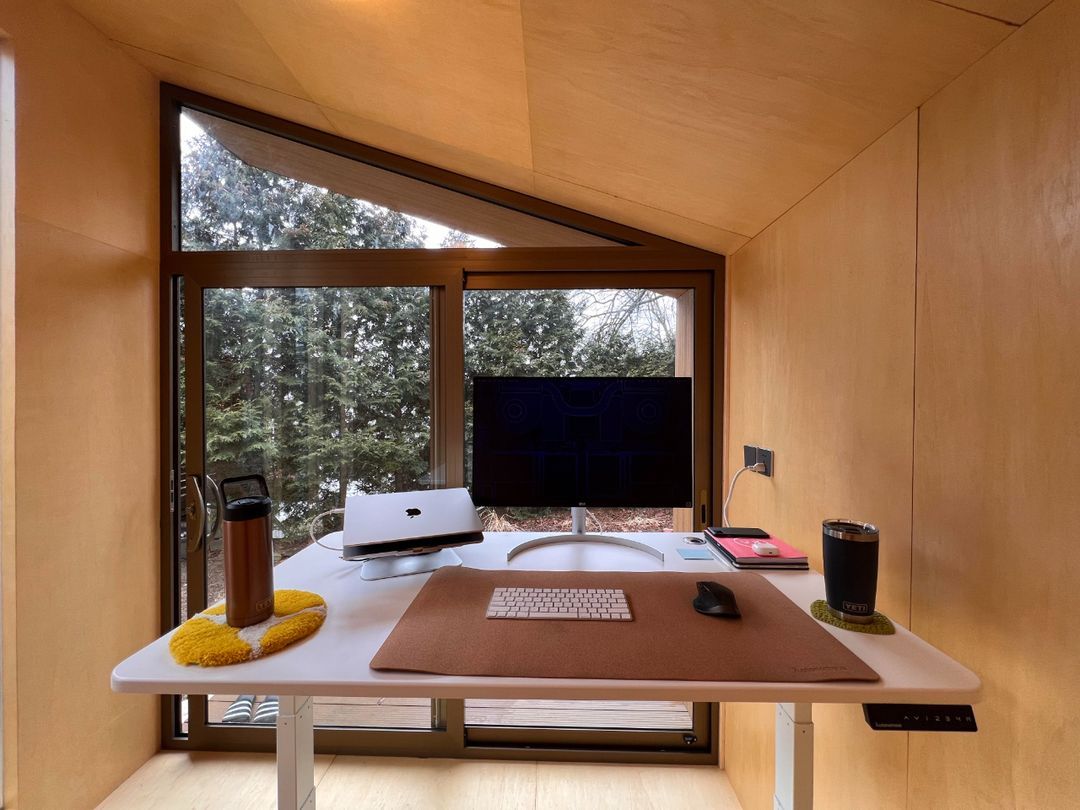 Summing it up, Progressive has a more user-friendly interface. Beginners will most likely find it easier to navigate through the site and see the choices that they have, it's pretty well laid out in the same manner as the Fully website. 
The Autonomous, on the other hand, seems like a mixed bag of options, just like their reviews online. It might be hard to cherry-pick if you don't know what it is that you're looking for.
 And with options for a frame only, Autonomous might appeal more to those who already know what kind of setup they want for their working space or those who are into DIYs. 
Progressive offers a more direct and simple way of customizing your desk online. So despite fewer desktop models, you have more fun curating your desk. It takes you through different steps, making it seem like all the options are laid out right in front of you. That way, you know you're not missing out on any. 
The advantage of the Autonomous, however, is that tops look more stylish, some frames are width adjustable, and you also have an option for an ergo contoured top. 
Progressive desk has a more generous warranty
Another area where Progressive excels is the warranty. To begin with, these units are pretty solid and hefty. They might not have anything fancy, but the desk feels solid. From the frames to the top, this simple-looking unit can last longer.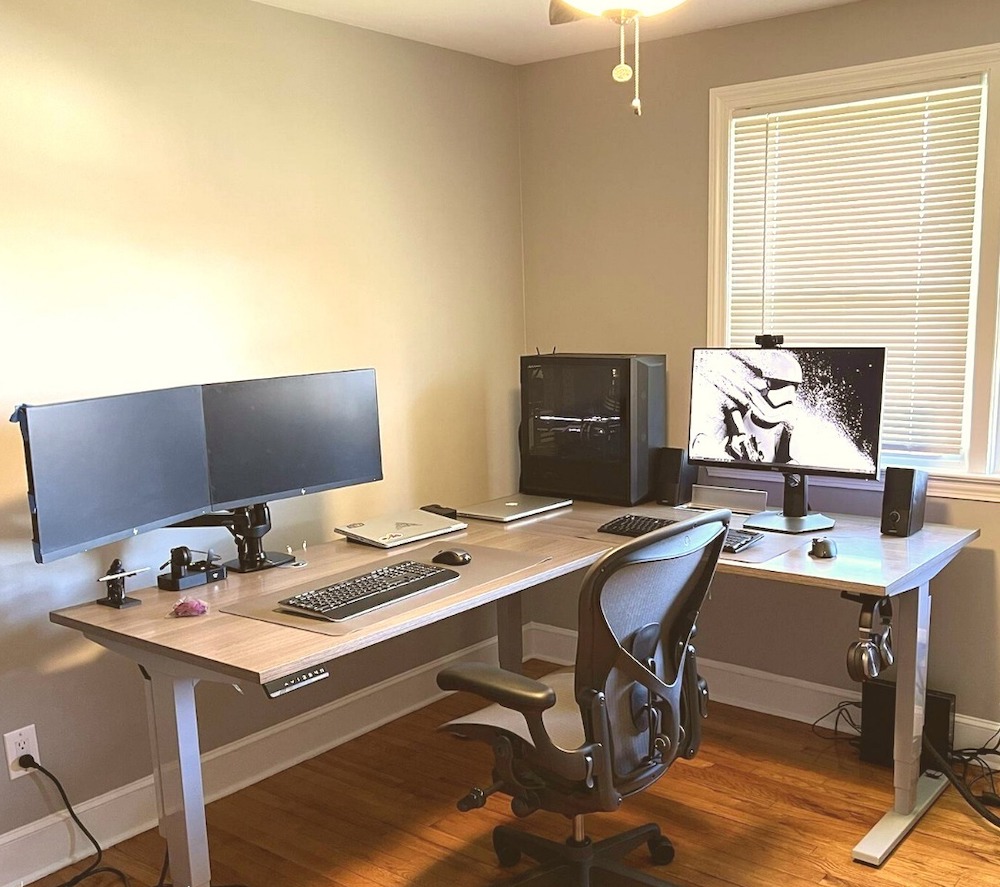 Plus the 15-year warranty can also be proof of how sturdy and robust Progressive units are. So this is a great o[tion if you're more invested in the build rather than the overall appearance of the desk. 
Autonomous, on the other hand, offers a decent 7-year warranty for most of their products. So though not as springy as some Chinese-made desks with only a 1 or 2-year warranty, it does seem less when compared to Progressive.
You can see several customers complaining about how shaky some models are. Though some opted to use the desk in its midway setting to prevent the wobbles. That also prevents taller people from using the desk. Autonomous desks generally have shaking when used at the max desk height. 
Autonomous is also China-made, so the hesitation about the brand is inevitable 
How about the return policy?
Both brands have a 30-day trial and return policy. Consumers must return the products in good condition, unused, and still in their original packaging. 
Progressive may deny your request for a return if you do not send the desks back in their original package. Autonomous, on the other hand, will charge you for 30 percent restocking fee if the conditions are not met.
You also have to shoulder the cost of shipping for your returns for both brands.
So in this regard, these two standing desk brands offer a very slim trial period. If you returned the desk once the trial period of 30 days has lapsed, they most likely will deny your request.
And when asked which has better customer service? We have to go with Progressive. We have encountered some of the worst customer service issues with Autonomous. And a lot of their clients are also not satisfied with their after-sales services.
We're going for the less popular Progressive desk
Despite a simpler-looking desk, Progressive is more stable and heftier, and we did not encounter stability issues. 
The warranty also increased our trust in the brand and their product, though we hoped the return policy was a bit more lenient. 
But keep in mind that fancy is not the name of the game. Progressive desks are basic- looking but they do have more features for an entry-level unit.  
Autonomous, on the other hand, looks fancier. But it does have tops that are split in the middle, which will also account for the stability issues. 
And as we have been saying in the past, we don't recommend the entry-level model. If you must go for an Autonomous unit, go for the more upgraded one, or you will be plagued with a lot of issues.
Thus, we're seeing more value in a simple-looking Progressive desk. Even if you are buying just the basic model, it is less likely that you will have the same wobble issues you can encounter with the entry-level unit of Autonomous. So a more popular brand doesn't really mean that it's better.