These two office chairs are great options for the hotter season and they also share the same price tag. The Ergochair Pro is also formerly known as the Ergochair 2, but they still have the same features and all. 
But one of these units can offer more than the other. The Ergochair 2 has more adjustable features, so does that mean it is better?  Let's find out.
| | | |
| --- | --- | --- |
| | Nouhaus Ergo3D | Autonomous Ergochair 2 |
| Seat height range | 18.9"-21.9" | 18"-20" |
| Weight capacity in lbs | 275 | 300 |
| Lumbar support | dynamic | Height adjustable |
| Seat width | 19.7" | 20" |
| Recommended for | 5'7"- 6" | 5'6" 5'8" |
| Seat depth | 27.16" | 20" |
| Price | Check price | Check price |
Both chairs are not for the big and tall
If there's one thing that these two units share, it is that they are not for the big and tall dudes. So If you are one, then you are looking at the wrong page.
Though the Nouhaus chair can go a bit higher by an inch than the Ergochair 2, it still cannot accommodate those who stand taller than 6".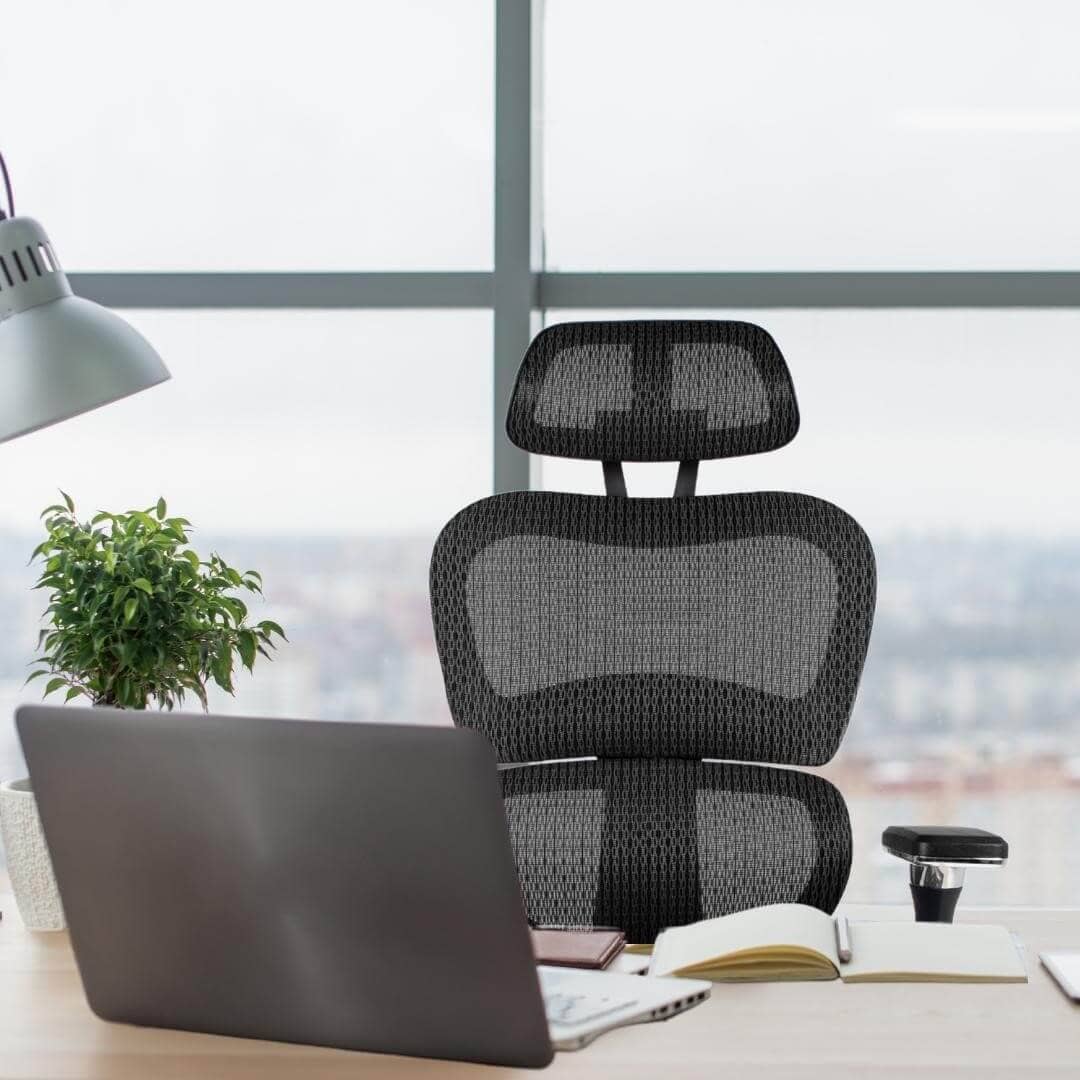 The Autonomous unit, on the other hand, offers a slightly lower range. You just have very few options for the height range, it can go up and down by a few inches only. It's best used by those who stand 5'7"-5'8".
The weight capacity of both chairs will make you think that they can accommodate those who are slightly on the heavy side. But we have tried both chairs and none of them seems to have enough muscles to bear more than just the average weight.
The Ergo3D has a load capacity of 275 lbs, but it doesn't feel like it can hold 250 lbs. The Autonomous chair, on the other hand, has a weight capacity of 300 lbs and might seem that it can bear more load. But it's the exact opposite, we felt like the Ergochair 2 has a more flimsy construction compared to the Ergo 3D.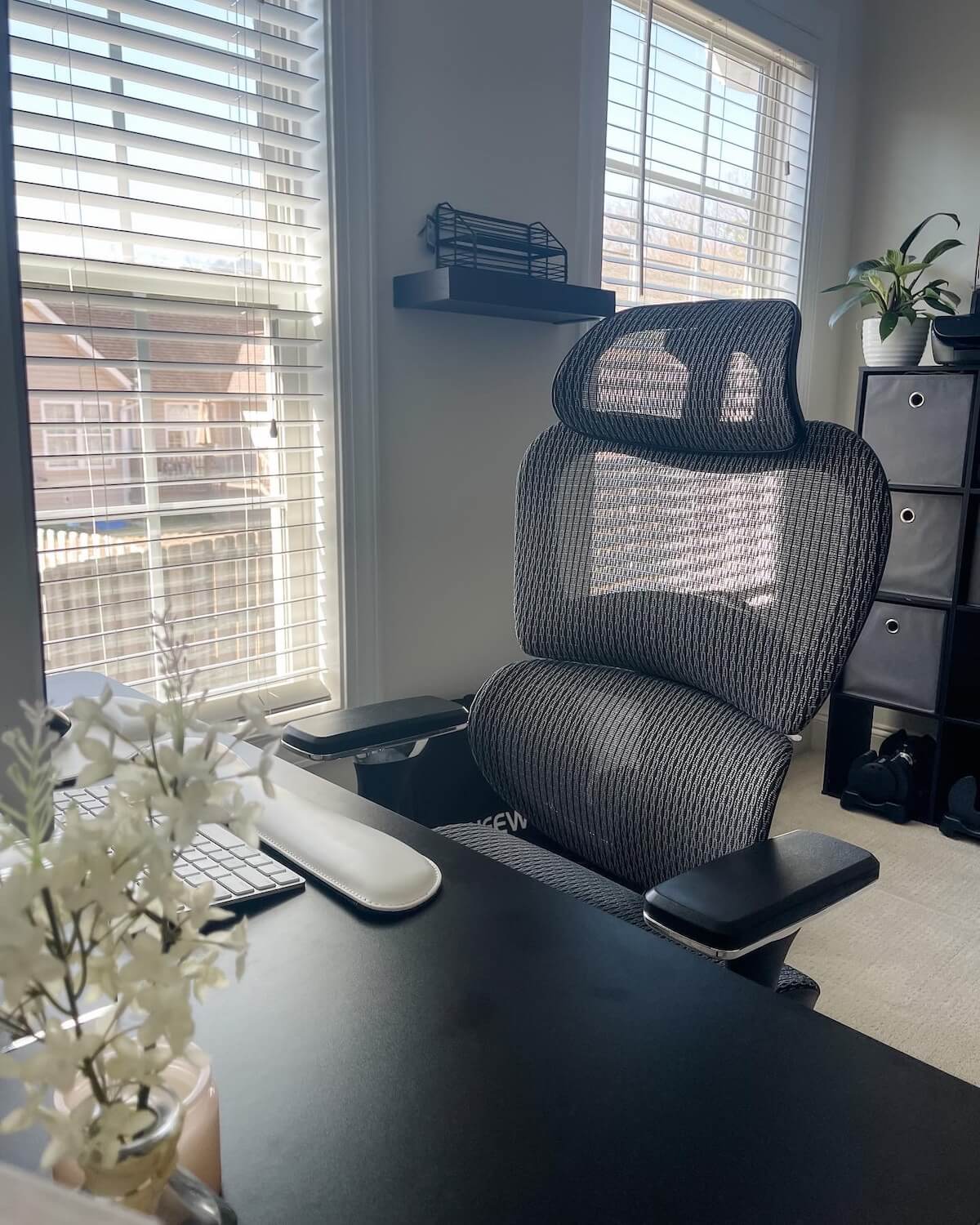 The seat width of both chairs also runs narrow. Even average users with big bums or hips will find them too restricted. You might still be able to squeeze yourself into them, but it can feel cramped and uncomfortable.
It cannot also go low enough to accommodate shorter and petite users. So both units are your average kind of office chairs. 
Most mesh chairs within the entry-level to the mid-price range are actually not for the big people even if they are advertised as heavy duty. So that's also something to remember when you're scouting for mesh office chairs. Unless it's from a premium brand or made from premium materials ( which means a higher price too), the mesh can only bear so much weight. 
Both chairs feel a lot like plastic, but the Egochair 2 feels more flimsy
These two units aren't necessarily at the cheaper end of the price tag. So you might be disappointed with all the plastic parts and light construction. For Nouhaus 3d, however, it's not that noticeable. And the mesh material of the chair kind of makes up for the cheap-looking plastic parts. Though the mesh is not high-end like that of the Aeron, it does not feel cheap and scratchy.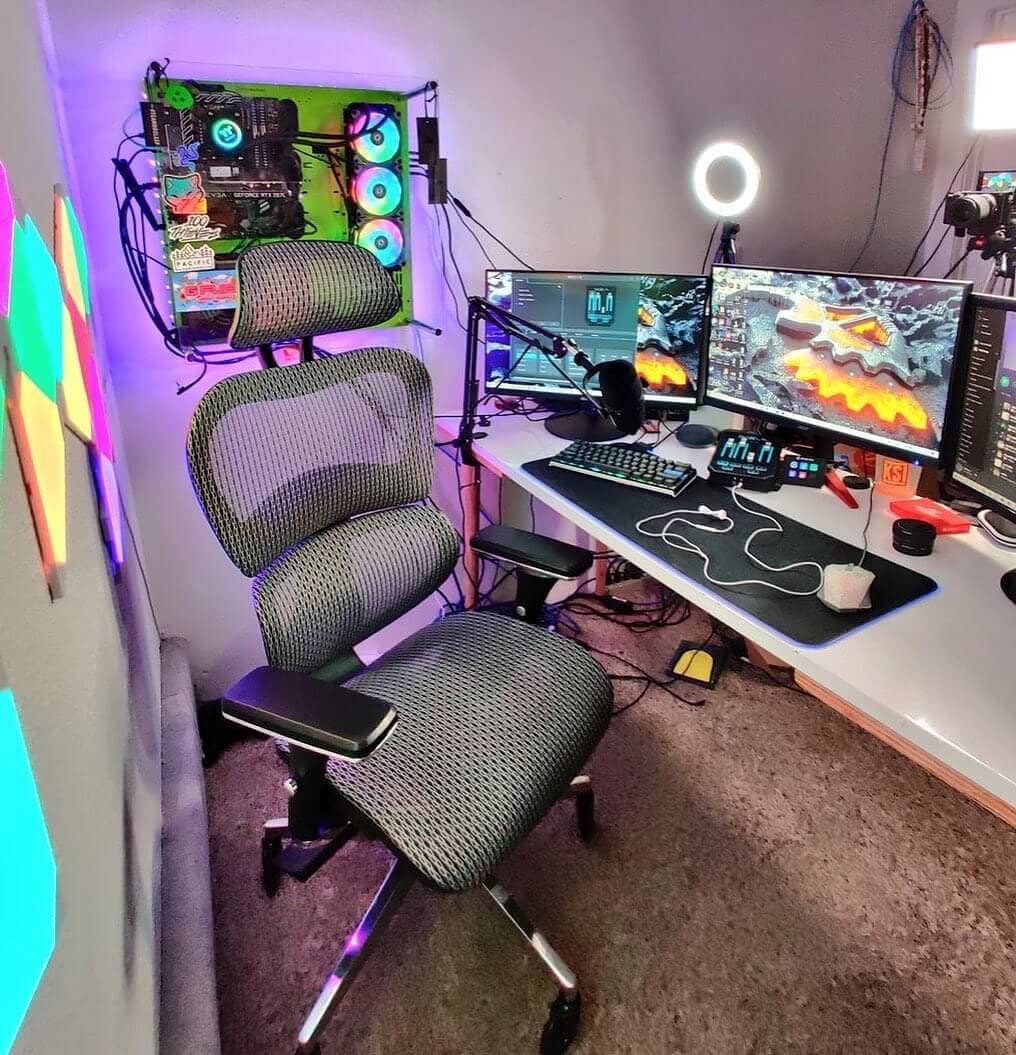 In fairness to the Ergo 3D chair, the elasto mesh material of the backrest and the seat do feel comfortable. And it is more on the firm side so it can somehow push you a little bit more towards a proper seating posture. It does not feel itchy and the seat feels substantially decent. For average-sized users, the mesh material will be able to hold itself pretty well. It will not deflate easily. 
But we can't say the same if this chair will be sat on by heavier dudes. There can be more dents in the mesh seat.
The Ergochair 2, on the other hand, has more plastic parts and feels more flimsy than the Nouhaus. And since it has a lot of levers and knobs, it'd look a little chunky. So add the chunky and the all-plastic parts, it can somehow resemble a toy.
Construction-wise, you can have wobble issues, especially on the backrest part. It does not feel that secure and can tilt to the sides. And though the tilt lock and tilt tension features are a giveaway for a chair of this price, it doesn't feel that stable too. So most will not really feel comfortable, let alone safe when reclining the chair.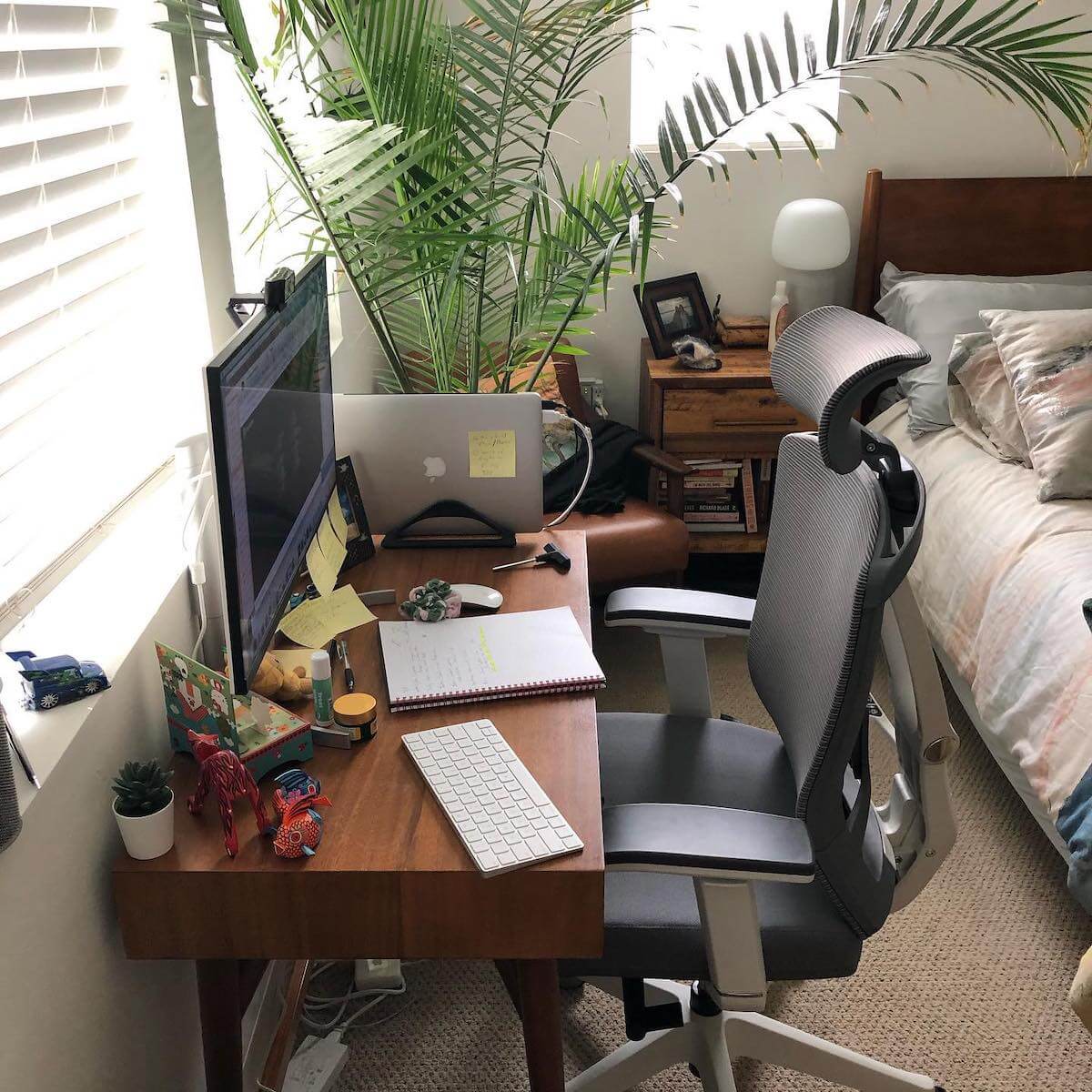 For the price of the Ergochair 2, it felt like it could be better, particularly the wobbles at the backrest. Also, the shaking can become significant as you use the chair. So over time, say for a couple of months, it can be really wobbly even if you are not that heavy. 
Nouhaus offers better lumbar support despite the Ergochair 2 having more adjustable lumbar 
When you look at the adjustable features of these two chairs, you can instantly tell that the Autonomous unit  has more to offer. You can see all those different knobs and levers for fine-tuning your seating preference. It also has adjustable lumbar support.
The Ergo 3D, on the other hand, has stationary back support. But it did fare better in terms of comfort and ergonomics. It felt more ergonomic than the Ergochair 2 despite the Autonomous chair having more adjustable features.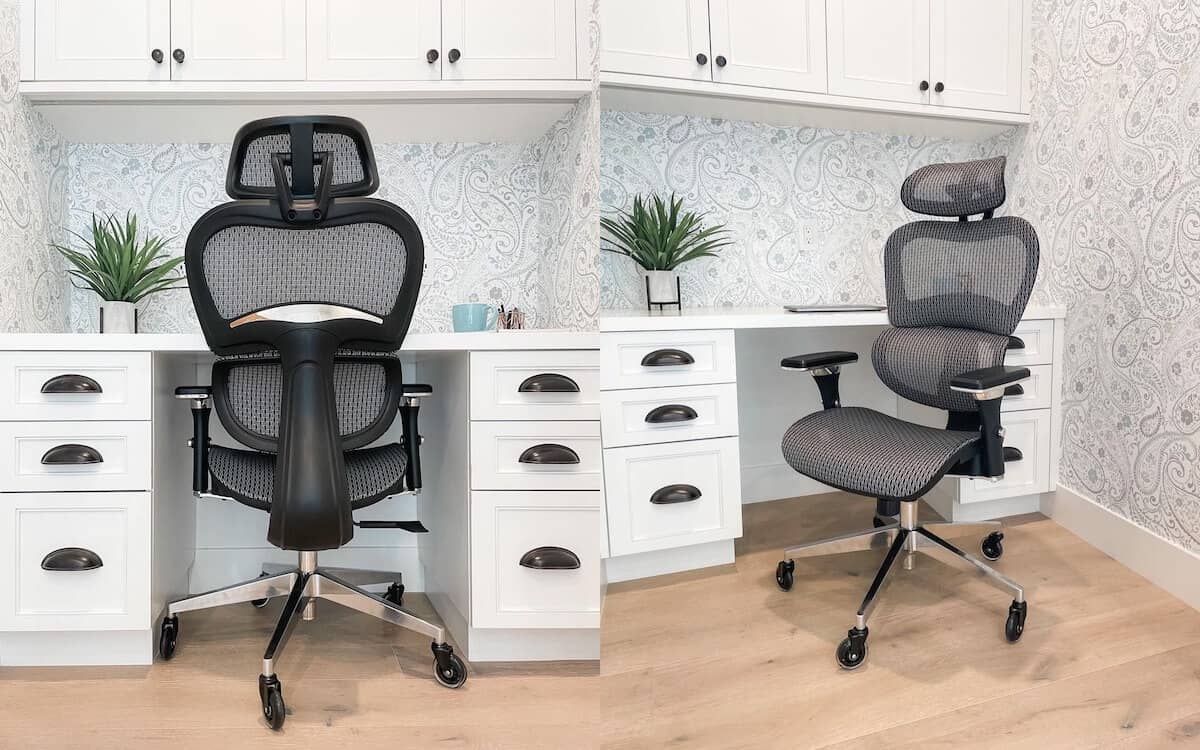 The lumbar support of the Ergo 3D is intuitive. It is not adjustable but it can move with the user, so many can still find it supportive, provided that they favor a more firm nudge.
The back support of the Ergochair 2, though adjustable, maybe too firm for a lot of people, even for us. And it doesn't feel like the adjustable lumbar height added much value to the chair. It did not have much bearing on the overall comfort. It just adds a lever that can make things confusing for some users.
And oh, we've mentioned earlier that the Ergochair 2 has a lot of knobs and levers, and they aren't really the most well-crafted. It also feels like they can fall off over time. And they can make the bottom part of the unit look chunkier. Though you may have the option to fine-tune your seating preferences, the wobbles and shaking make it less appealing.
If the Ergo 3D wins, who can use the Ergochair 2 and still be happy about it?
The Nouhaus office chair can be a better option for all the reasons that we have mentioned above. It has lesser adjustment features but it felt more ergonomic. 
Also, the construction of the Autonomous chair really left us disappointed. And we see it being beneficial for people with average high and with a slimmer or skinnier body, aka lesser weight. All plastic parts and wobbles may become more noticeable if sat on by someone with substantial weight. 
We also have a concern about the customer service of Autonomous. It's hard to get a hold of them. And there's this big issue of the reselling of the chair and branding them as their own.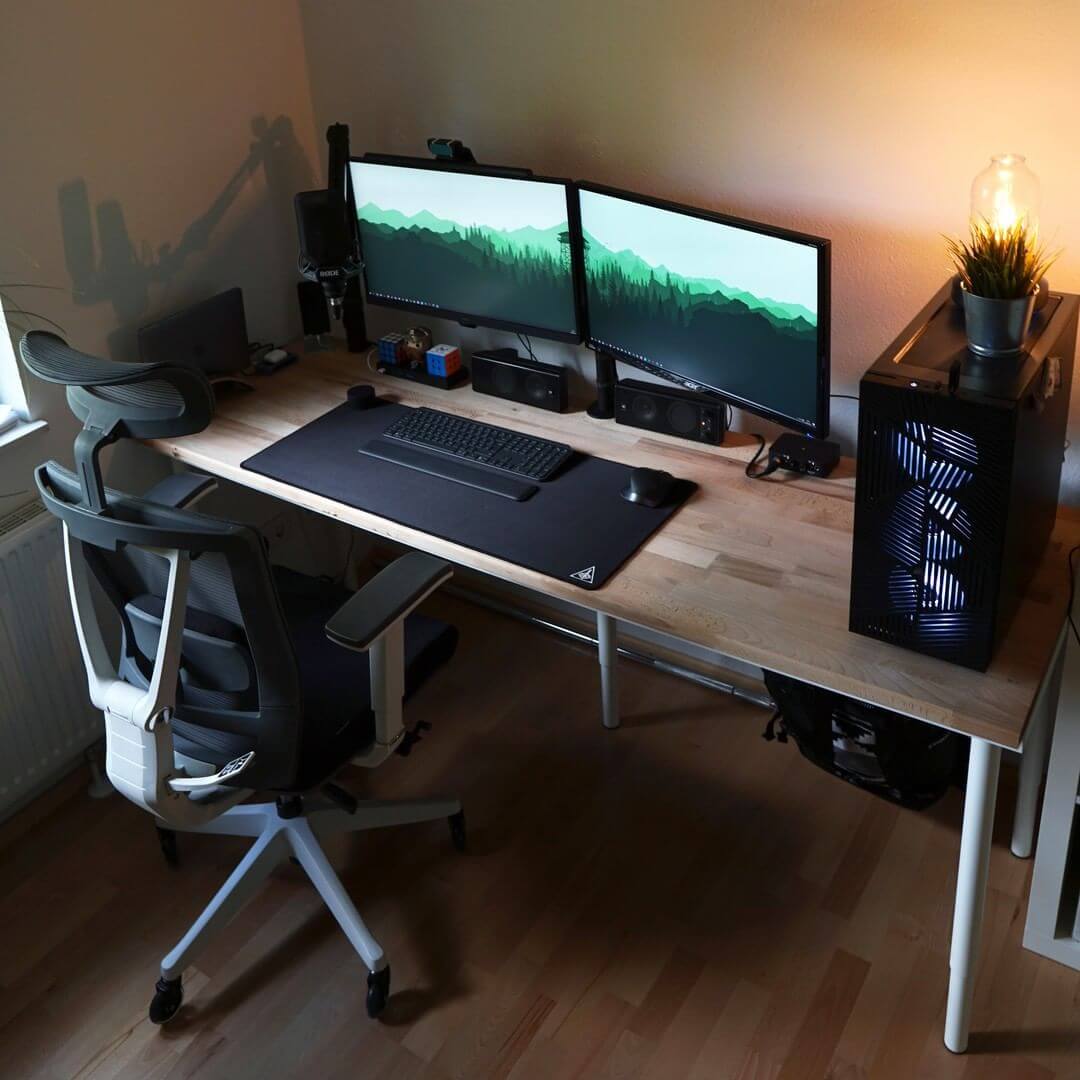 So that does not necessarily give you too much confidence in a chair, let alone a brand. so that is also something to consider when buying the Ergochair 2. And since it is also resold by other brands, you may also see similar units being sold elsewhere at a lower price.
But if there's one thing to toast to Ergochair 2, it's the cushion of the seat. In fairness, it's quite comfortable. It's not too soft nor too firm, it feels just right. So we'll give it that, no ifs and buts.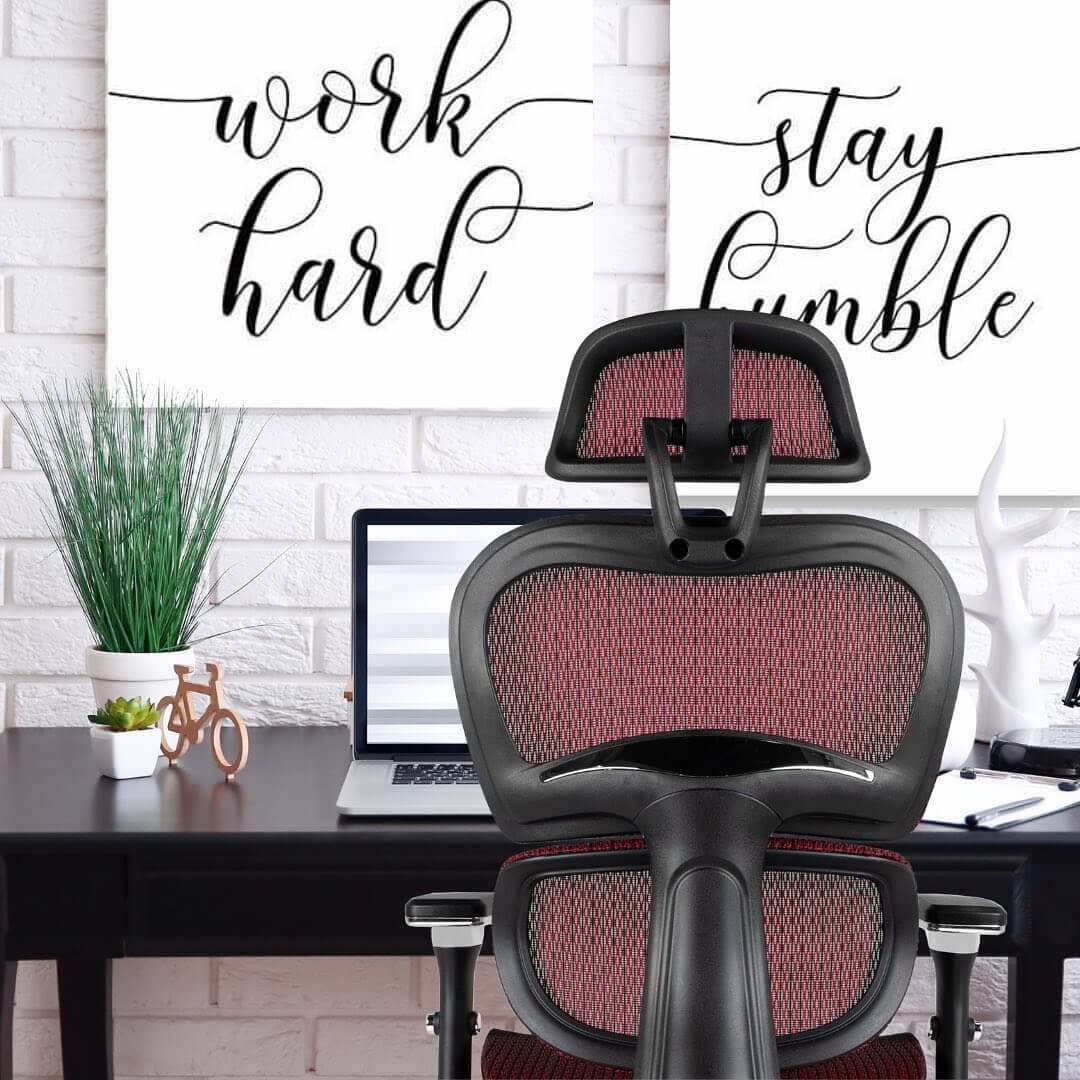 So here's to sum it all up
Ergo 3D feels more stable and it feels like it can last longer, but it's still best used by people of average weight and height.

The Ergochair 2 is a lighter-duty option, slimmer users of average height will find it most useful. So this is also a great choice for young adults.

Click next if you have big hips and bums, either of them will be comfortable.

The Ergochair 2 has more adjustable features. While this can make a chair more valuable, it did not do much for this unit because of the wobble issues. 

The arms of the Nouhaus chair are also better in terms of construction. The arms of the Autonomous unit are highly adjustable, but it's also shaky and can slide out of place.