Among the two brands, SIHOO has been making more noise recently in the market since the mesh chair wave has begun. The brand has limited models and some of the more popular ones, like the M57, have been making waves since the pandemic. But SIHOO and HBADA have a common denominator- both are Chinese-made. So let's see which one can last longer.
SIHOO M57 vs HBADA E301
Now let's compare two of the brands' more popular units, the M57, and the E301.
SIHOO M57
The max load capacity of the M57 is said to be 230 lbs. But we don't think that the chair will be able to handle it for a while. Especially with a warranty of just a year, you will not want to risk it. So it will be best used by skinny folks.
But in terms of back support, you'll be able to find decent comfort with the M57. The back support is cheap mesh, yes, but you can sit on it for a couple of hours and not complain. It's not too rigid or too tight. It even feels better than the Ergochair Pro, which can be too tough for some people.
It does have several adjustment levels so you can fine-tune the chair to your needs. But if you are short, you will not be able to have the chair go low enough for you. If you stand below 5'7,  you will not find a suitable setting for the seat depth and seat height. 
One thing we did like is that, unlike other cheap mesh chairs, you will not feel the hard plastic part touching the back of your knees. But this comfort also has an expiration. Cheap mesh material is bound to deform sooner rather than later.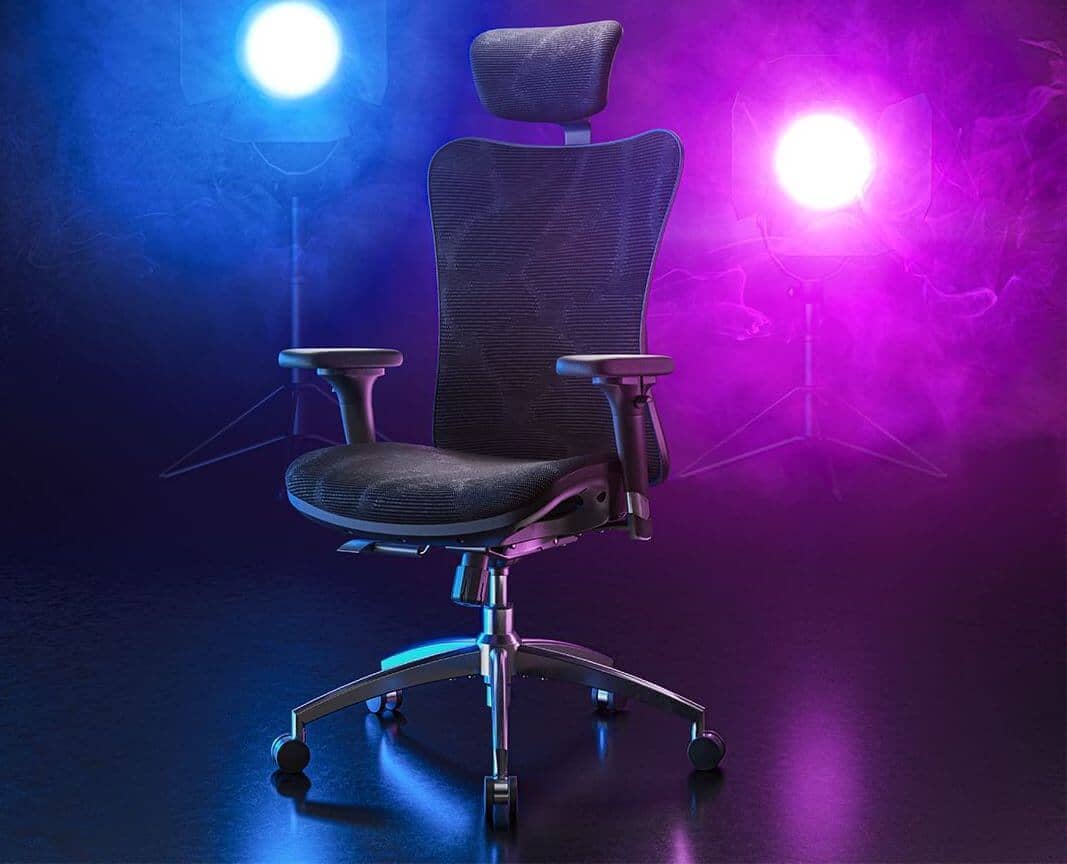 The chair is also quite narrow so it can't be comfortable for someone who has bigger hips and bums. 
HBADA E301
At first look, this does look like a well-made ergonomic chair. The supposed 3D adaptive lumbar support made it look more unique. It sort of had wings at the sides where the chair can cradle you. But did it do justice for the chair?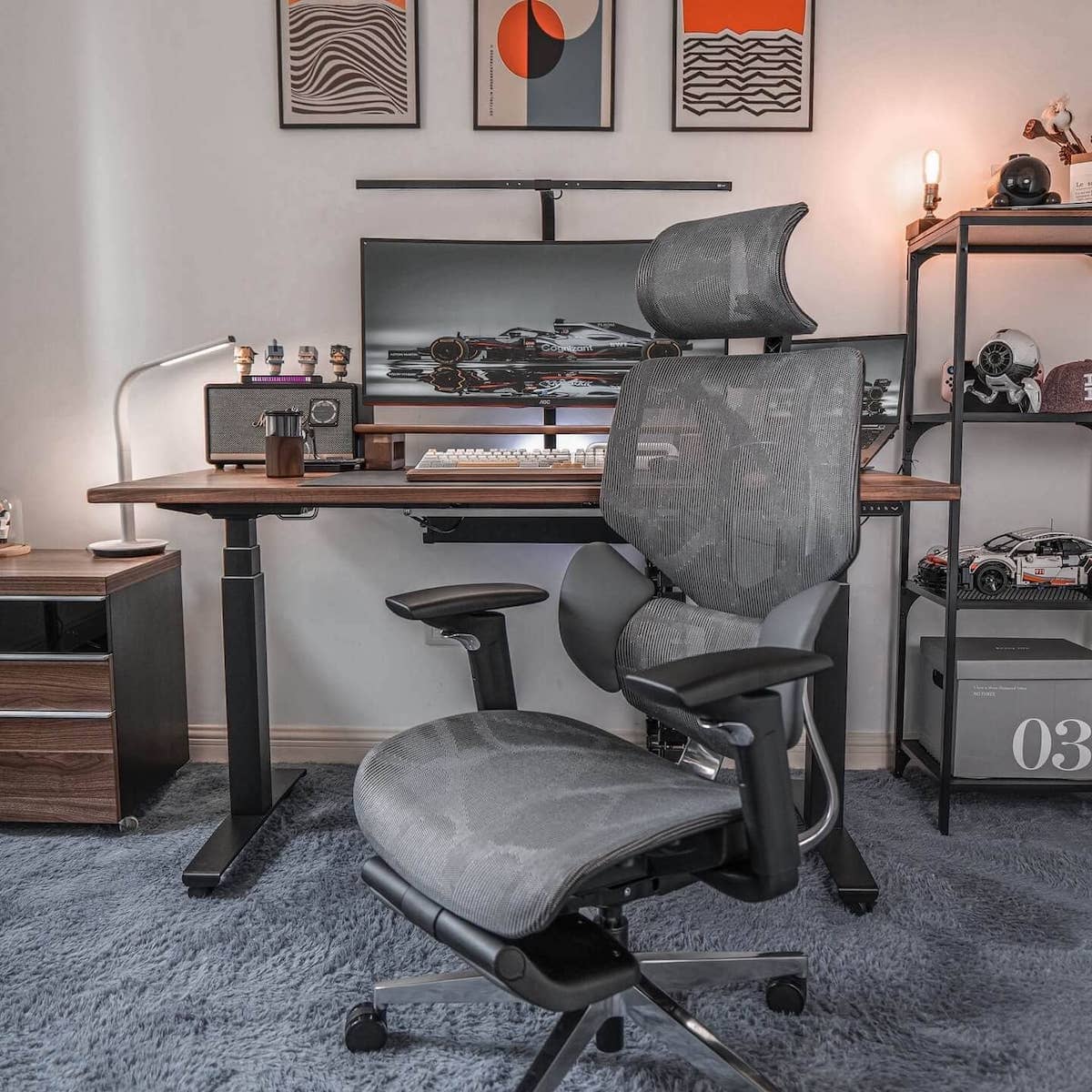 It also has a lot of adjustment features like the M57 and even has a built-in footrest. This unit seems to have a lot going on.
 The thing is, the 3D lumbar support is nice to have but you have to fit it exactly into the chair so that you will be able to appreciate the kind of support that it gives. Otherwise, your back can bump against the flap and it can be uncomfortable, it's not soft and can be irritating.
Also, another problem is that there isn't enough information available on the specs and dimensions of the chair. So it's best to sit on it first before you buy it, specifically for this model. With the 3D lumbar wings, it can be unusable if you are too large for the chair.
And we could have done without the footrest. And the mesh seat is a bit too firm for our liking, especially on the first few days, the seat is very firm. So in terms of comfort, the simpler-looking M57 still feels better.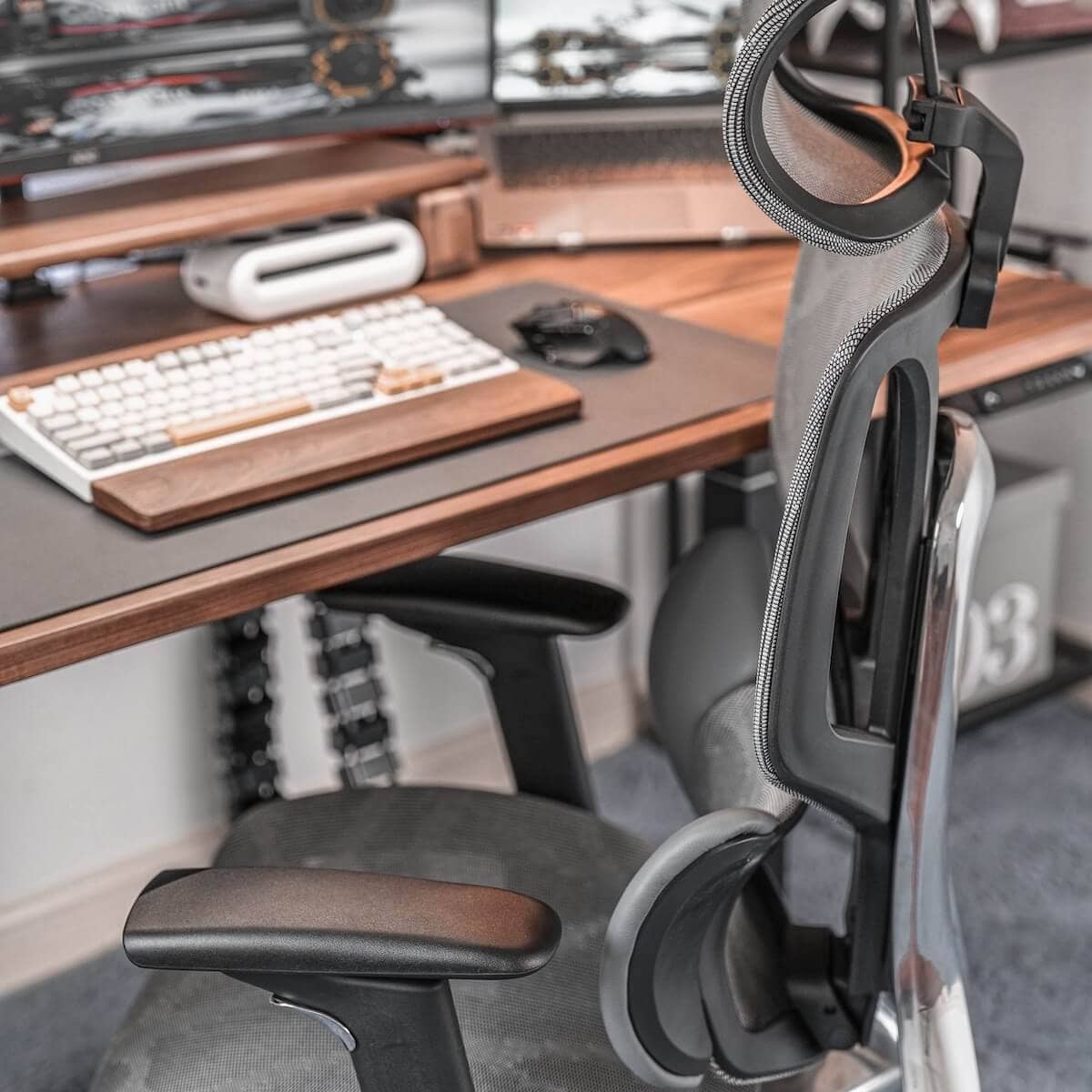 Also, this is not for short and heavy users. The build of the chair will not be able to accommodate heavier peeps.  And it has a taller backrest and the settings might not be fit for someone who stands below 5'7".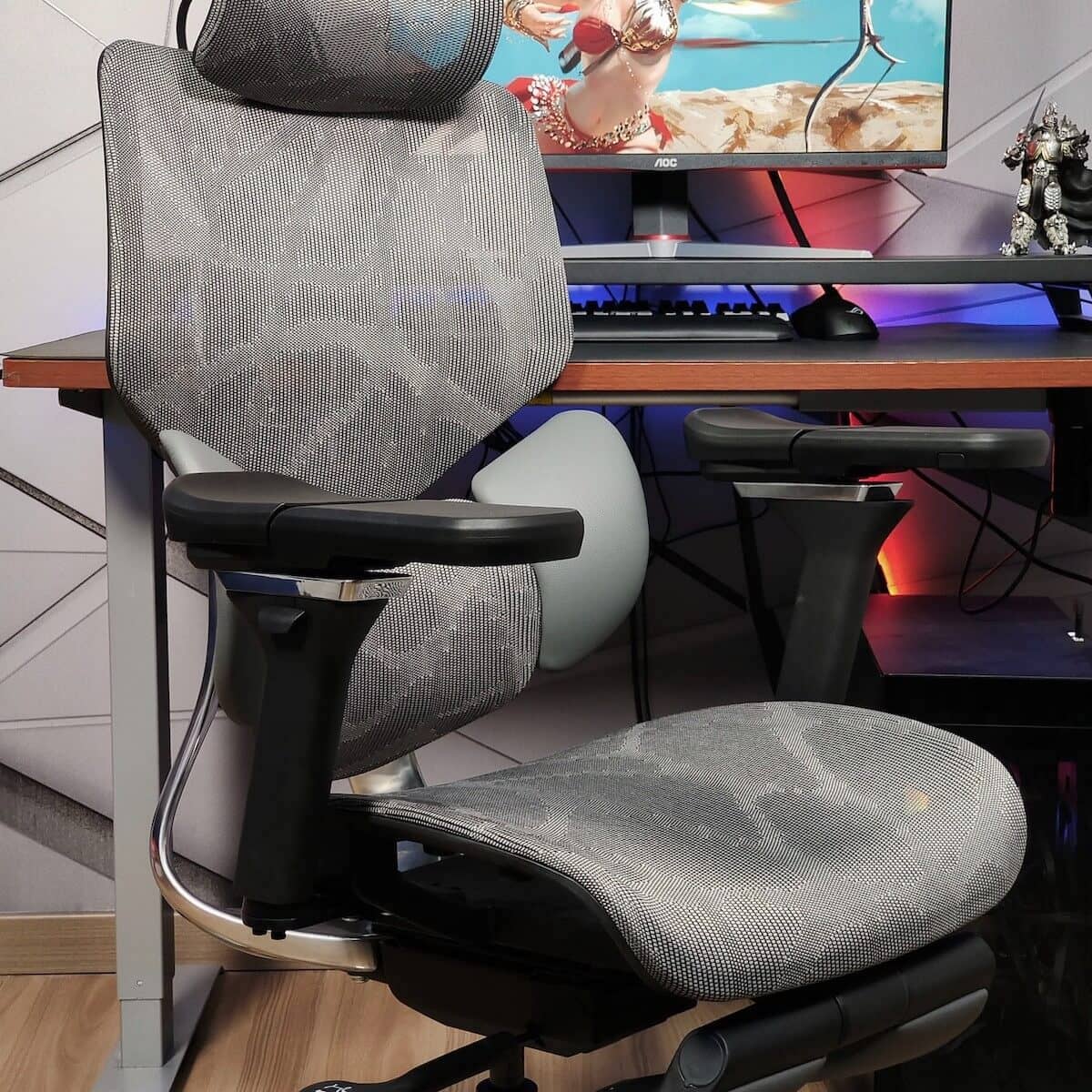 Both have the same plastic feel
The build and quality of SIHOO chairs are somewhat questionable. For instance, their M18 unit costs around 200 dollars and is a mix of plastic and some metal parts. So there is some flimsy feeling on some parts of the chair, particularly the base. 
The chair cushion is yes, breathable but you can still feel the coarseness of the material. So if you are wearing shorts, it can be a bit scratchy on the skin. We can also say the same with the other offerings of the brand.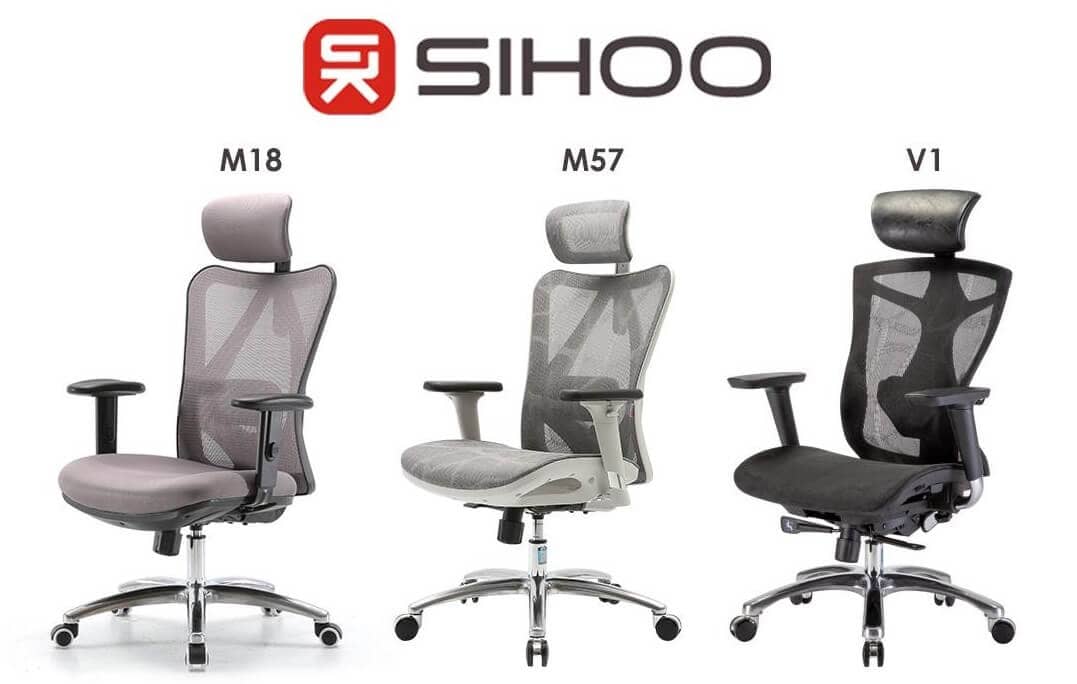 And the warranty of SIHOO is about up to a year only. So if you're looking for a durable ergonomic chair that can last for a couple of years, you can't be too confident with this. That's why we think it is best used by skinny folks. In this way, there isn't much use and abuse going on. And you'll most likely get the value out of it before it wears down.  Maybe a three-year warranty would be a better deal even for an ergonomic chair of its price. 
HBADA on the other hand, also has that same plastic feel that we experienced when we sat in a SIHOO chair. The brand seems to offer more choices though. It also has a selection of budget-friendly task chairs. 
The good bit is that some of HBADA's task chairs can be a great alternative to a cheap ergonomic chair. For instance, the HBADA task chair with flip-up arms may not have all the adjustable features as the brand's ergonomic chair. But it does feel more comfortable than other cheap rigid task chairs.  And for a task chair, it's rare to find one with a working recline function. So the brand does make one of the better cheap task chairs in the market in our opinion. 
Construction-wise, it's hard for us to tell which is going to last longer, both are made from the same lower-end Chinese-made materials.  
Let's just put it this way. The SIHOO seems to have a sleeker and thinner profile while the HBADA may offer a chunky and sleek version of an ergonomic chair. But both brands may not last past a year.
HBADA may have more offerings, but there is no retention
One thing that made us think is that even though HBADA has more units and more choices, there is not much retention. Unlike in the case of SIHOO, people often know what an M57 or an M18 is. And when you hover through Amazon, there are lots and various types of HBADA chairs that are being sold.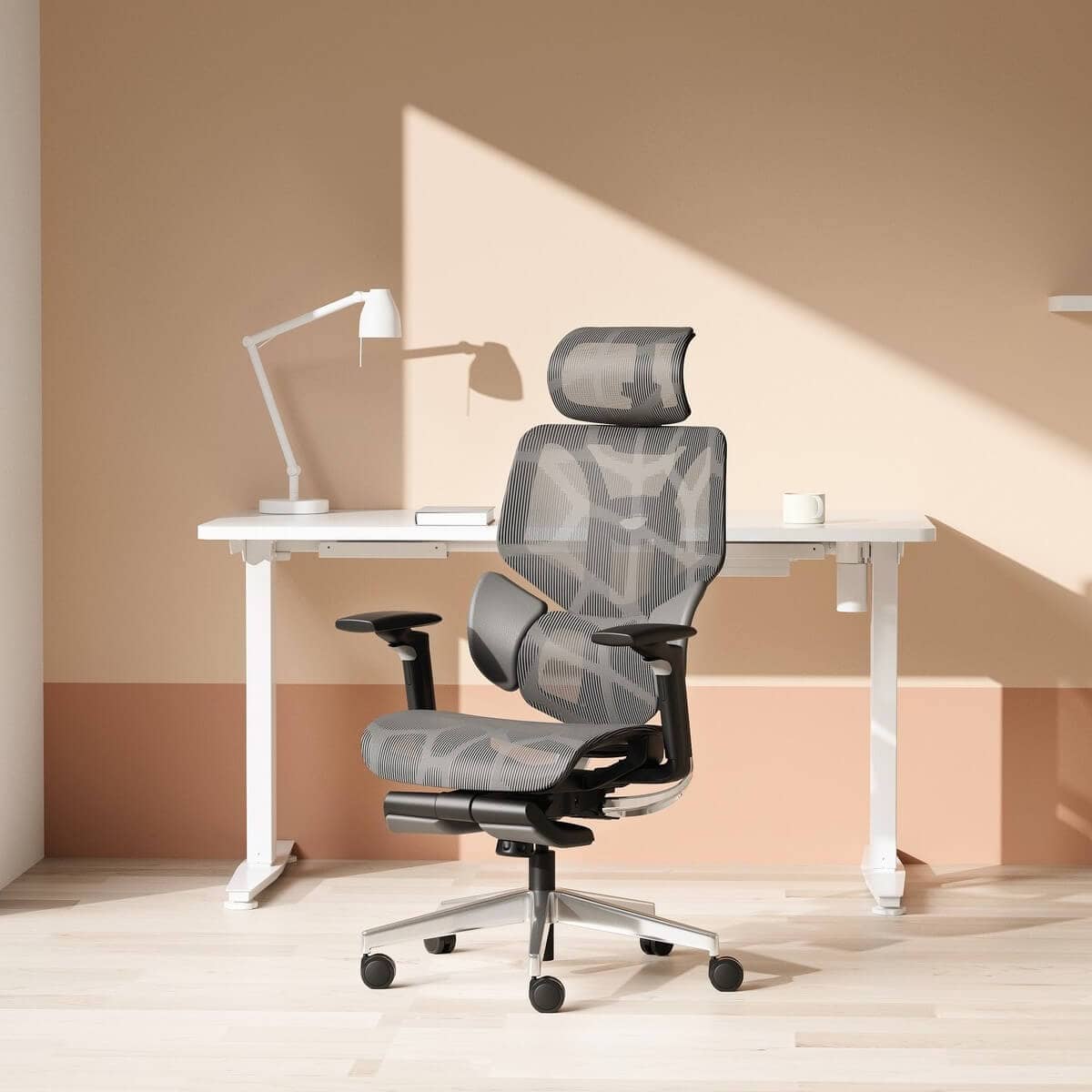 But the thing is, most are not able to identify the difference between those units from one. And it's not like they look the same, they look very different. In fact, SIHOO has more generic-looking chairs. but people know which is which.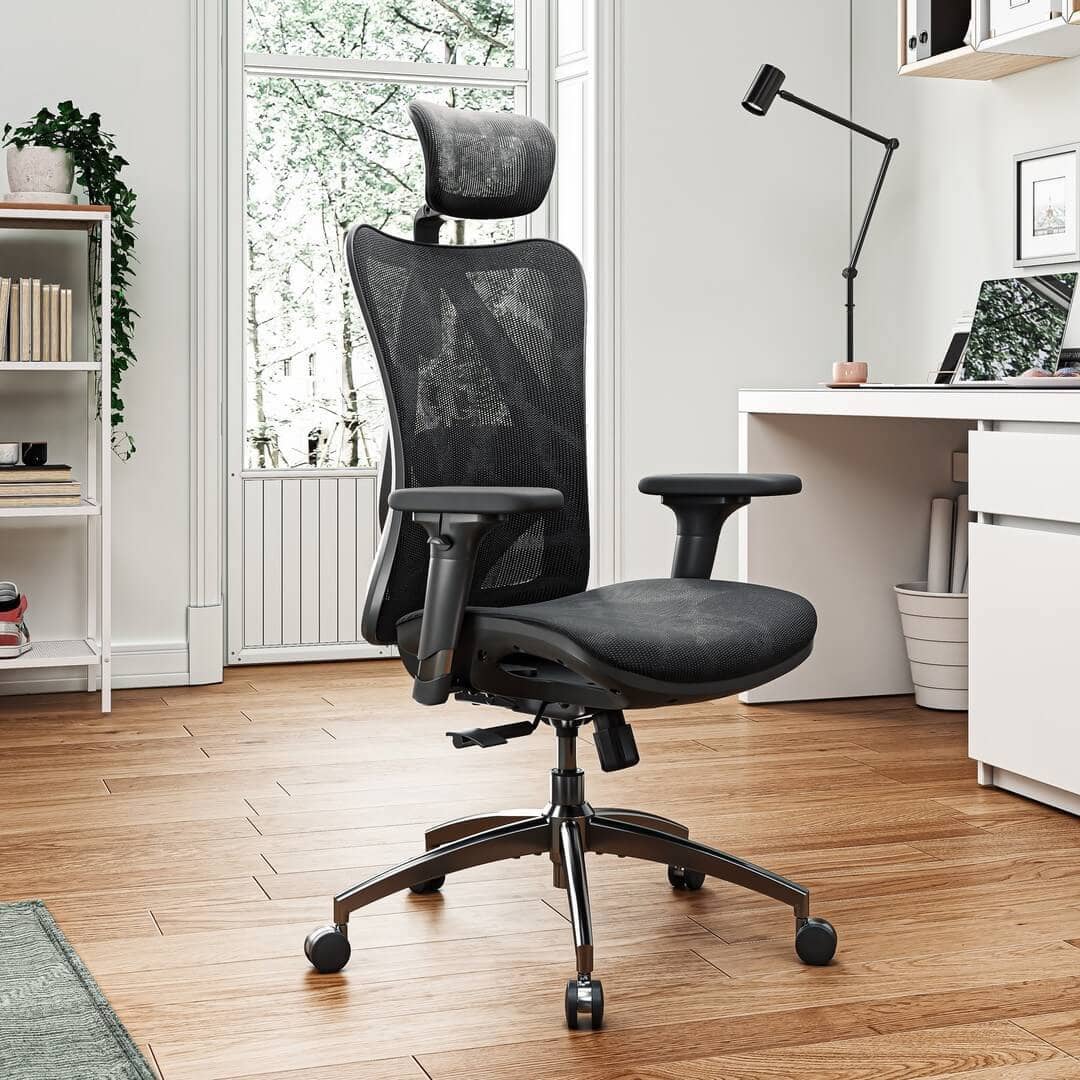 So in this scenario, it would be hard to remember which HBADA office chair or task chair is better suited for what. Unlike in SIHOO, you can easily find sources on what differentiates an M57, M90  from an M18.
So SIHOO seems to have more commercial appeal and retention than HBADA. And people would most likely buy from brands that they remember. 
SIHOO is more comfortable too 
And in terms of comfort, SIHOO chairs, generally, may provide more comfortable seating. Some of the brand's models, such as the M18 may be a more budget-friendly alternative to an Ergochair Pro. 
When you look at HBADA chairs, specifically the ones coming from their office chair series, they have a fancier look. And some may look chunky and have more adjustable features. So you'd think that you will be able to fine-tune the chair to fit your needs. Sounds good right? 
But we did not see this fancier look working for the HBADA chairs. It may make the chair look more ergonomic, but it does not really.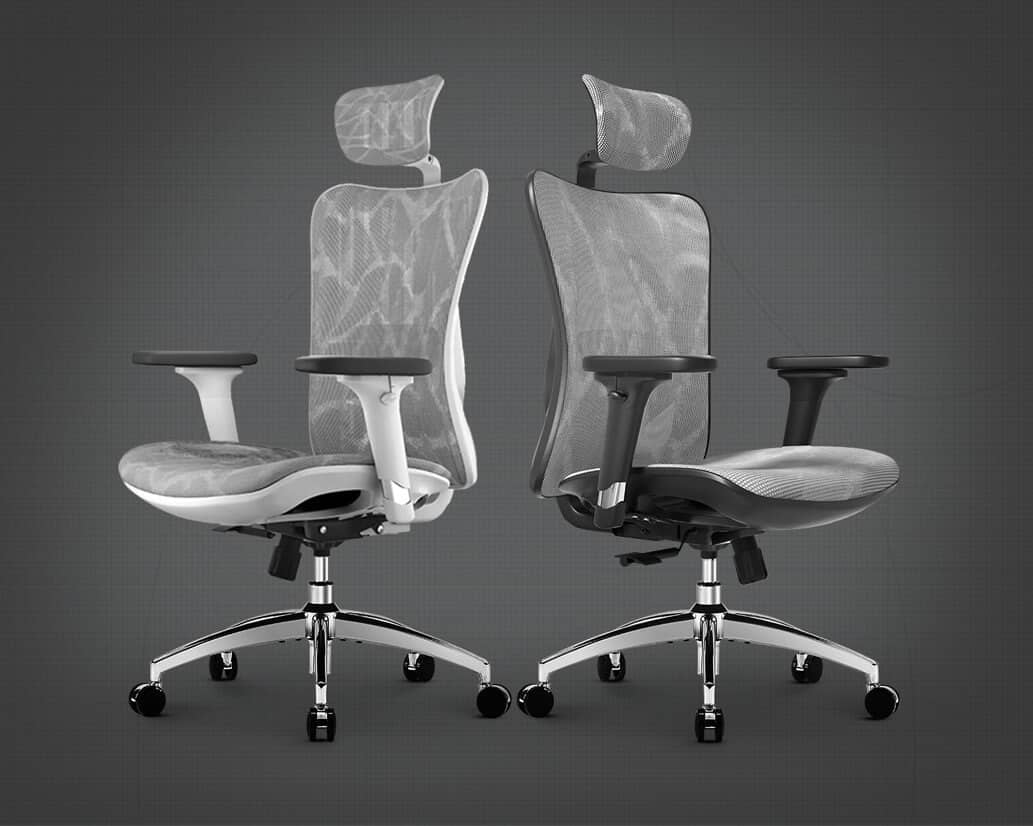 Though the SIHOO isn't the best in quality since it seems to be all Chinese parts. And the customer service is not reachable too and good luck if you ever get through one. The HBADA seems to be the same in this department. But you will have a more comfortable seating experience with SIHOO chairs. 
Even the websites of these two bands look like sales pages. It's very different from other ergonomic chairs that really give you a preview of how each model could benefit you. It's more like looking at a sales page that was made in the 80s, to be honest. 
What about the lumbar support?
Another thing that made SIHOO chairs such as the M18 and M57  popular is the decent lumbar support. Despite being a China-made office chair, it does provide adequate support for the lower back. In fact, it feels good, though not the best.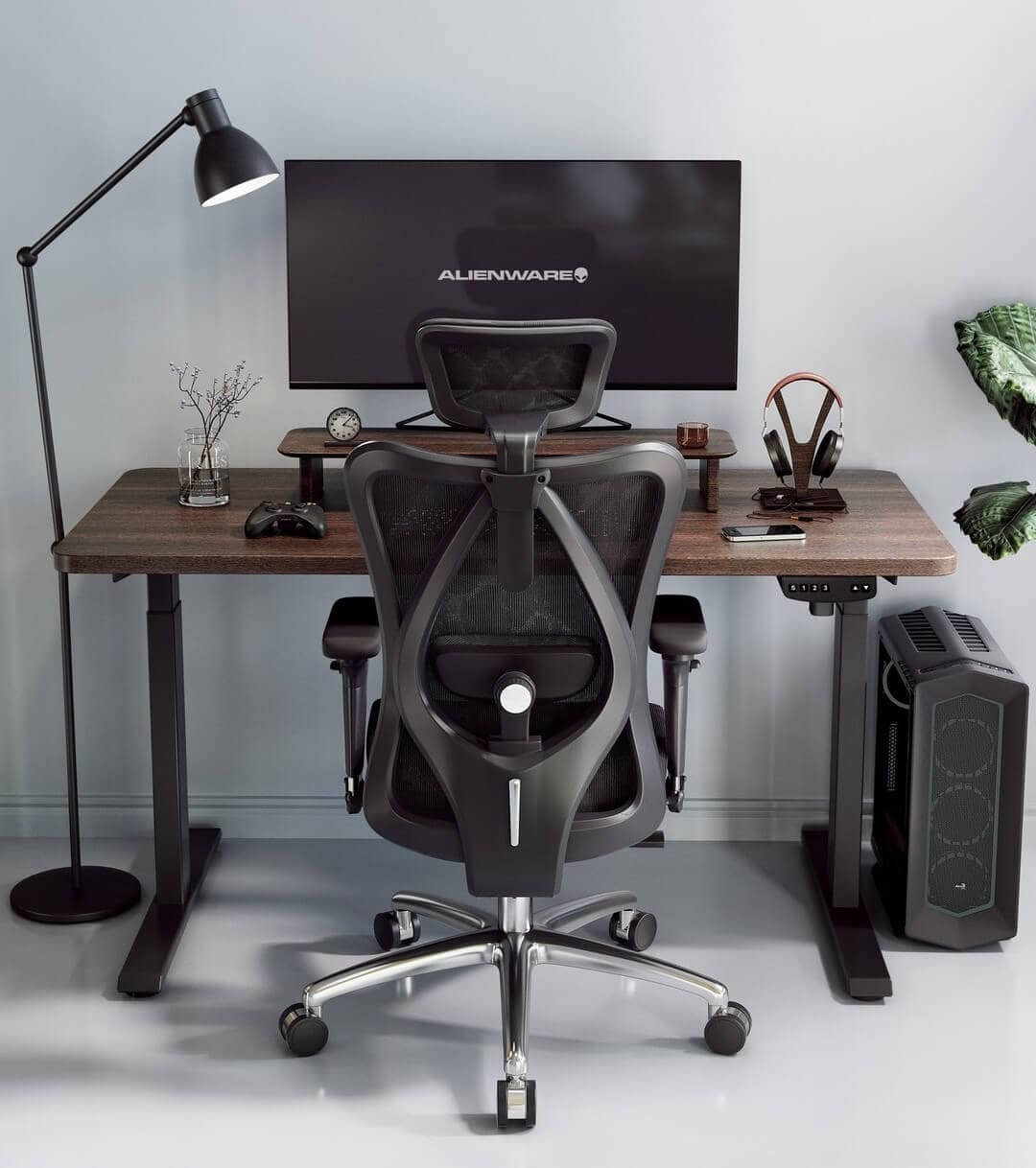 Even if it's made from a cheaper material, it has a little give that is enough for basic lower back support. But as the warranty suggests, this decent comfort will have an expiration. The mesh material will deform in less than a year. 
The lumbar support of HBADA office chairs doesn't seem to exist. Though it may look like the chair has a lot to offer when you first look at it, it doesn't seem to do justice to the chairs.  
The SIHOO may be a better choice
Overall, the SIHOO will provide a better seating experience. But keep in mind that the units are still almost entirely made of lower-end Chinese materials. And you'll also not find much information on the brand, just like HBADA.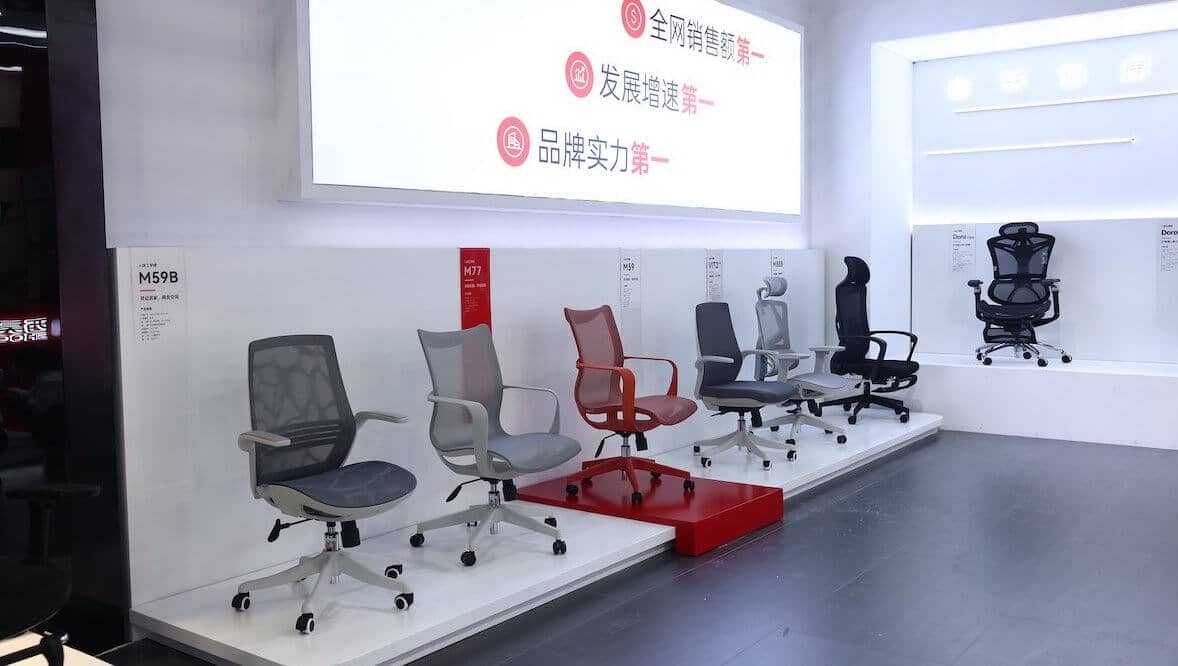 The material of these two brands will not last. But there can be an exception, especially if you have to choose between these two. Otherwise, we suggest saving up more and buying a refurbished Leap or Aeron instead.  
To answer which can last longer, both will not last long past a year. And even if they do, there will be more caveats such as a deformed mesh.